The Scripps Research Center is a world-renowned institution that has been at the forefront of scientific discovery for over a century. The center includes over 3,000 scientists who are dedicated to the advancement of medical research, treatment, and technologies. They continuously make new discoveries that change the way we provide medical care. It is the largest, not-for-profit, biomedical research organization in the United States and, in 2017, was declared by Nature Innovation Index the most influential research facility in the world. For nearly 100 years, Scripps Research Center has had powerful development and impact in the medical field.
History 
The Scripps Research Center was originally established as the Scripps Metabolic Clinic in 1924 by philanthropist Ellen Browning Scripps. When Ellen Browning Scripps' sister moved from Illinois to California in 1887 to seek a remedy for her debilitating rheumatoid arthritis, Ellen came for a visit. This trip is what led to the beginnings of the Scripps Research Center. Following that visit, Ellen decided to move to San Diego and built a cottage in La Jolla. Ellen began to branch out in her philanthropy work, opening preparatory schools for girls, financing recreational centers, and funding wildlife education initiatives, such as the San Diego Zoo and the San Diego Natural History Museum. However, her commitment to education went beyond animals. Ellen also wanted to advance knowledge in the medical field, so she founded the Scripps Metabolic Clinic, which later became Scripps Research Center.
Development
When Scripps Research Center began, the focus was studying the metabolism of diseases such as diabetes and heart disease. It then expanded its focus to another area of biomedical research, such as cancer. Over time the center continued to increase its focus on the change and development of medical research and has grown to eight departments: cell biology, molecular biology, neurobiology, infectiology, immunology, experimental medicine, and neuropharmacology. In 2009, Scripps continued their expansion by building a second research center in Jupiter, Florida. This center is affiliated with the University of Florida and focuses on biomedical research and technology.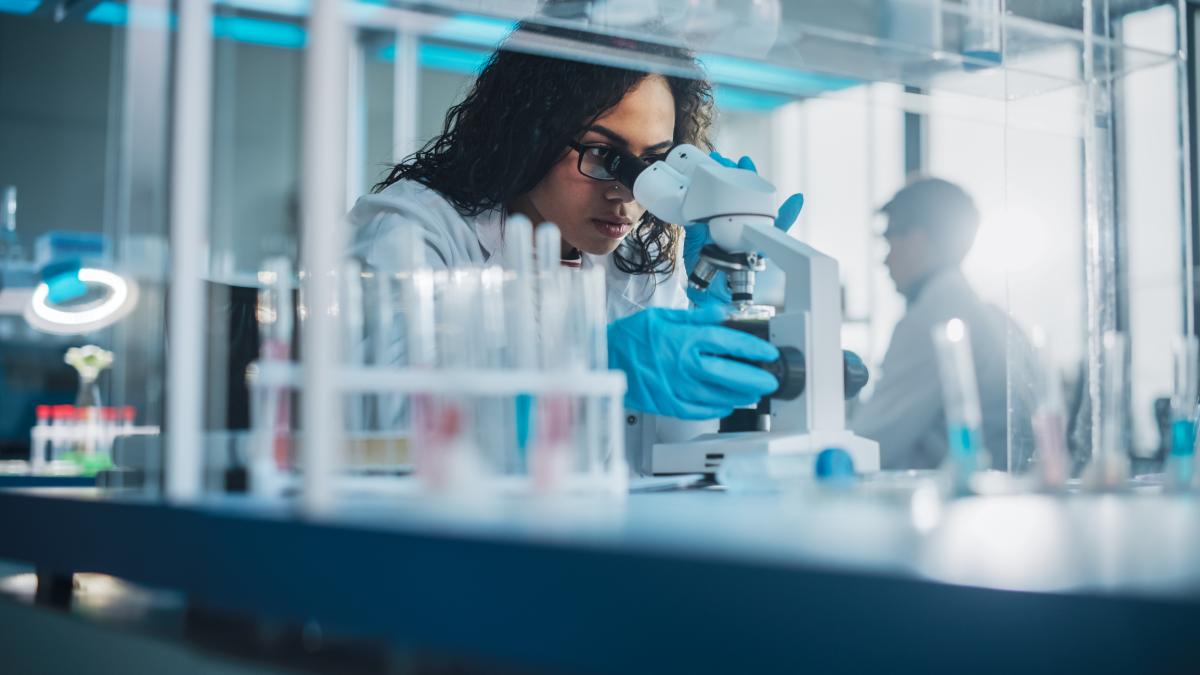 Notorieties
Scripps Research Center is the top-ranked and most influential scientific research institute. Years of considerable research and medical developments have come out of Scripps Research Center. Scientists from the center identified the evolutionary origin of the COVID-19 virus and created key elements for the early vaccine developments. Nobel Prize winners have come from research done at Scripps Research Center. In 2021, Ardem Patapoutian, Ph.D., received the Nobel Prize for discovering receptors critical to temperature and touch. In 2022, K. Barry Sharpless, Ph.D., received the Nobel Prize for developing click chemistry. 
Continued Education
Scripps Research Center is committed to growing the education of others beyond the doors of its research center. They offer a Graduate Program for individuals looking to further their education in biology and chemistry. Scripps Florida has a partnership with Florida Atlantic University for a joint MD/Ph.D. program. Both centers offer year-round opportunities for high school and undergraduate students to attend programs to build knowledge around science. They even offer internships for these students to get hands-on experience in the labs and receive mentorship from researchers in the fields that interest them. Scripps Research Center is committed to helping these individuals pursue an education and a career in biology and chemistry.
Impact
Online companies are now making it easier than ever to open a research center, offering everything from laboratory microscopes for lease to lab cleanup services and virtual staffing.  But long before these services were so readily available, scientists from Scripps Research Center have been making a lasting impact on the medical field based on their research and development. 
As recent as 2012, for example, Surfaxin was approved by the FDA to treat respiratory distress in premature infants after twenty years of work by Dr. Charles Cochrane. The drug helps thousands of premature infants each year to prevent their lungs from collapsing. Humira, a drug that treats rheumatoid arthritis, was also developed at Scripps Research Center. This development was a full circle moment because Ellen Browning Scripps moved to La Jolla and funded the center, partly due to her sister's battle with rheumatoid arthritis. For close to 100 years, Scripps Research Center has led the path of development in research and technology for medical development.