Summertime in San Diego is a beautiful time, much like the rest of the year. So, what is so special about it? Summer is warmer and sunnier (once June Gloom runs its course) and draws people outside even more than the rest of the seasons.
What does summertime mean? Well, of course…ice cream! San Diego has plenty of shops to visit, whether it's a craft creamery with creative flavors, a national hot spot, or a newly formed, family-owned shop with local ingredients. From University Heights to Little Italy and everywhere else in America's Finest City, ice cream is a summer essential.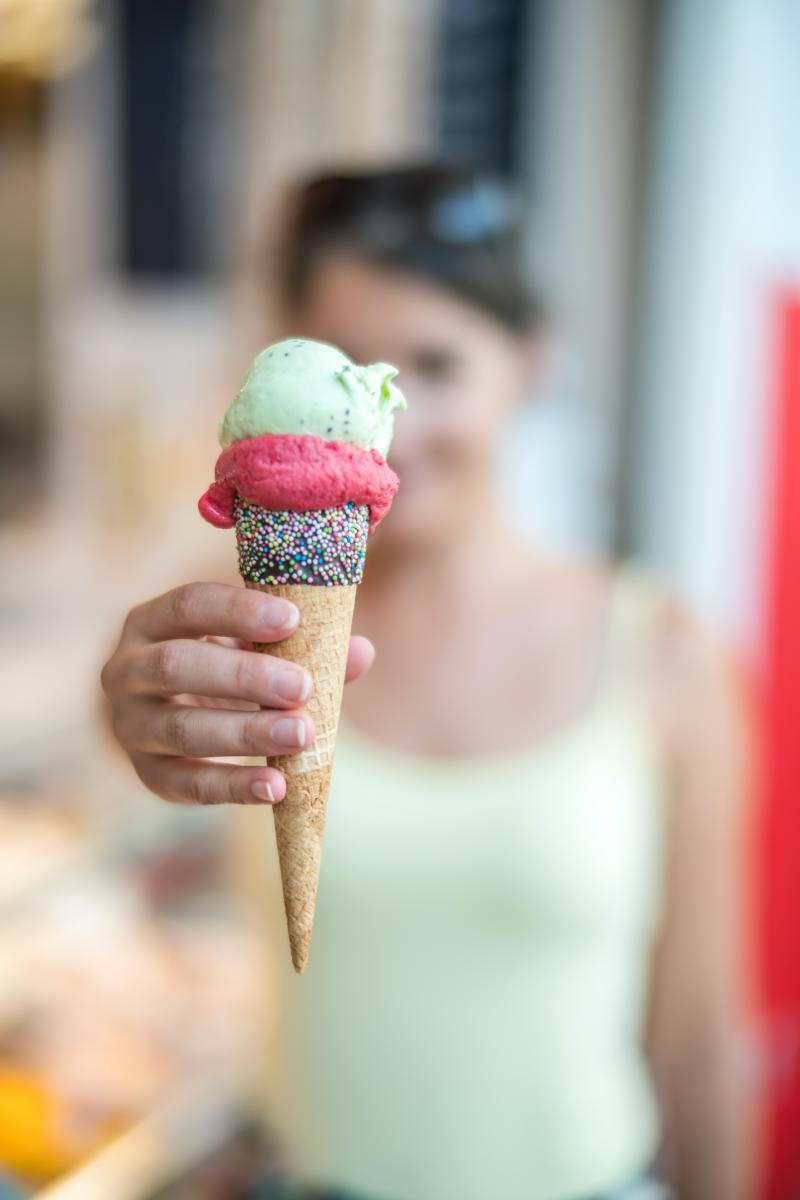 As you start to look for the best spots to grab a sweet, frozen treat, you'll see what we mean. There is so much to choose from that you might get a headache (but not a brain freeze quite yet.) So, let us help you navigate some of the best San Diego shops to help you beat the heat all summer long. Stick with us for a bit!
It's Ice Cream Season!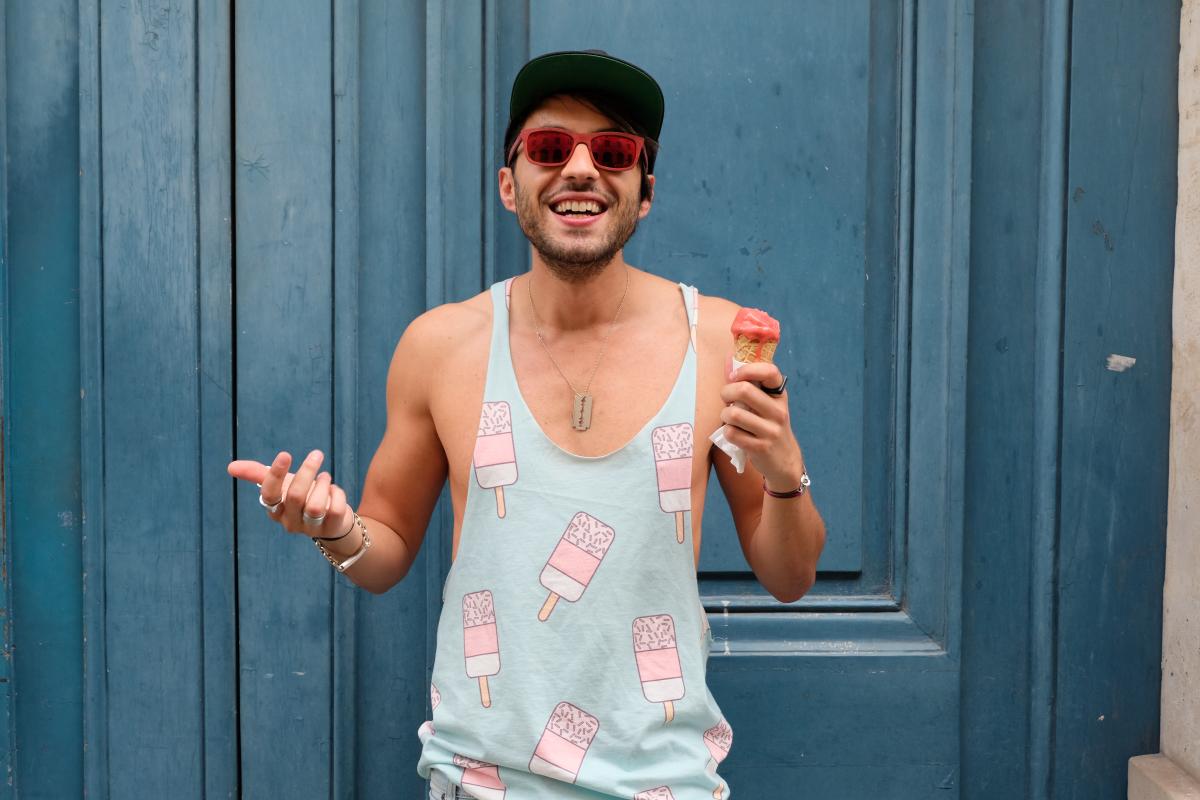 After a spring and early summer filled with cooler days, dreary weather, and unusually rainy afternoons, the heat of summer is in full swing. As we reach the peak of summer, it's safe to say that it is (finally!!) ice cream season here in San Diego, California. Flavors like lemon berry shortbread, honey vanilla, brown butter pecan, and charcoal vanilla are soon to grace your taste buds.
Dive right in with us as we talk about some of our favorite local shops and chains that deserve recognition.
Local, San Diego Shops
There is no shortage of shops in San Diego that offer amazing, artisanal ice creams. When it comes to the mix of flavors, styles, and aesthetics of the scoop shop itself, rest assured that you will have plenty of choices.
Hammond's Gourmet Ice Cream – North Park, Point Loma
With Hawaiian-made ice cream and a tagline that reads, "Home of the Original Ice Cream Flights," this is undoubtedly the place to grab some gourmet ice cream in San Diego. Both shops are found near the southern portion of San Diego but are worth the trip even if you are up north, to be honest with you. Flavors like Lilikoi Sorbet and Chocolate Coconut Macadamia Nut star in this show.
The idea for this shop came about when the owners took a trip to Hawaii and experienced their take on delicious ice cream. So, fitting enough, the shop makes you feel as if you are on vacation, even in a spot practically in your backyard. This is by far the best Hawaiian-inspired ice cream in San Diego and maybe even all of SoCal! We have yet to make it to every ice cream place across the southern portion of the state.
An's Hatmakers – Del Mar
You can find this ice cream shop by the owners of An's Dry Cleaning at the Del Mar Plaza. Not to be overlooked, An's Hatmakers is named a top 10 gelato shop in the USA by both Forbes and USA Today.
Try the Stenton, inspired by Dutch apple pie, or Straw Hat, a refreshing vegan option made of mango and passionfruit. If you didn't notice, each flavor is named after a hat style. See also: fascinator, visor, argyle, and the 'real hat,' which is an actual hat in their merchandise selection. Plenty of sorbets and fruit flavors balance the richer, more decadent cheesecake, chocolate, and caramel-based choices.
SOMISOMI – UTC, Mira Mesa, Convoy
This Korean creamery serves a dessert called 'Ah-Boong,' a fish-shaped waffle you may or may have yet to see on TikTok or your Instagram Explore page. Known as a 'fish-shaped cone,' this is called Taiyaki and is a trendy Korean sweet treat. The cone is filled with your choice of filling before being topped off with a yummy soft serve. Talk about a fun, photo-worthy dessert!
Select Black Sesame, Ube, Milk, Matcha, or more for your soft-serve flavor. Fillings can include Red Beans, Taro, Nutella, Custard, and others. Top it all off with crushed Oreos, Captain Crunch, Fruity Pebbles, Strawberry, and more.
Don't overlook options like condensed milk and whipped cream as you add to your soft serve flavors and fish-shaped waffle cone.
Stella Jean's Ice Cream – Point Loma, University Heights, Kensington, Pacific Beach
This small-batch ice cream shop is quite widespread across San Diego…and both a South Park and Carlsbad location are coming soon! With locally made ice creams, it is no wonder that this shop is only in greater San Diego and Costa Mesa, between here and Los Angeles. They offer rotating flavors mixed in with some consistent ones, so there is always something yummy to try.
Some flavors that are always on include the incredible Ube and Pandesal Toffee, Mango Sticky Rice, and Strawberry Oat Crumble. This summer of 2023, the current seasonal flavors are Guava Cream Cheese and Thai Tea Monster Cookie.
Head to sister company, Pop Pie Co., for a slice of pie to accompany this delicious ice cream.
Mariposa Ice Cream – Normal Heights
This spot has, hands down, the best Mexican Chocolate ice cream in the area. Not surprisingly, the Adams Ave spot has earned its share of awards and accolades over its two-decade run in San Diego. A family-run shop, this ice cream contains no eggs. So, anyone with an allergy can safely enjoy ice cream that is still creamy, delicious and comes in rotating seasonal flavors. Try out flavors like White Chocolate Raspberry Ripple and the in-rotation Watermelon Sorbet.
Not to worry, Mexican Chocolate is a permanent flavor, along with other options like Coconut Almond Fudge!
Mutual Friend Ice Cream – South Park (Dark Horse Coffee Roasters)
Those who run Dark Horse Coffee Roasters own this South Park shop. This might be obvious, as the ice cream shop shares a space with its sister company. Naturally, a delectable coffee ice cream is on the menu!
You can expect other unique blends of flavors like Vegan Mango Coconut Cream, Cookies and Goat Cheese Cream, and Roasted Banana Ice Cream with Homemade Dark Chocolate Peanut Butter Cups. The family-owned shop and craft creamery has excellent eats in a cool space and welcomes dogs. It is a must-visit!
Jojo's Creamery – Encinitas 
At this family-run, artisanal ice cream shop, you can grab a free regular or gluten-free cookie to add to each ice cream purchase. Talk about getting a bang for your buck! Organic, local ingredients are all you'll find in this delicious homemade ice cream, and you can tell the minute the flavors melt in your mouth. Coconut and cashew milk options are available to provide some vegan treats, and this is the perfect post-surf spot.
Try flavors like Cayenne Sea Salt Caramel, Vegan Pina Colada, and Bananas Foster. Of course, every taste they have is worth trying!
National Chains
Just because something is a chain doesn't mean it's less of a great spot to grab a sweet treat after a hot day at the beach or hiking around Torrey Pines. So, here are our three favorite national chains that have become ice cream institutions just as much as the fantastic, local, family-owned shops. Sometimes, if you have a dietary restriction or want to taste some old favorite flavors, these can do just the trick!
Salt & Straw – Little Italy, Del Mar, UTC
With a rotation of seasonal flavors at each specific location, you'll have to stop by, in person, at one of the three San Diego locations. The Portland-based creamery is best known for its house-made waffle cones that tend to draw in a handful of customers by themselves.
While each shop's flavors might vary, some are constant, like the Strawberry Honey Balsamic with Black Pepper, Pear, Blue Cheese, and the vegan Marionberry Coconut Sherbet.
Some limited-edition examples are Cacao Pulp and Stracciatella Gelato, Goat Cheese Marionberry Habanero, and Birthday Cakes and Blackberries. These flavors are all rich and dynamic while simultaneously managing not to feel too heavy or sugary.
The Baked Bear – Encinitas, Pacific Beach
Now a growing national chain, Childhood friends created the Baked Bear in their hometown of…you guessed it, San Diego, California! Their monstrous ice cream sandwiches have become popular wherever a new store emerges, and it is not hard to understand why.
With over a dozen cookie and ice cream flavors to mix and match, there is a combination waiting for everyone. Pair Chocolate Chip Cookies with Blackberry Crumble ice cream or Gooey Butter Cake cookies with Old-Fashioned Vanilla.
Vegan and Gluten-Free options grace the menu so that almost everyone can enjoy these delicious creations.
Jeni's Splendid Ice Creams – North Park, Carlsbad
It took quite some time, but one of the country's leading artisan ice cream producers finally has a spot of its own in San Diego! Scratch that. It actually has two now. Talk about progress!
The Columbus, Ohio-based shop is known for its unique flavors, like Homemade Banana Bread, Powdered Jelly Donut, and (my favorite) Brambleberry Crisp. The North Park location is just a jump away from Mission Hills and nearby areas, while the Carlsbad location makes it accessible to those up in North County.
Creative, community-spirited, and delicious, Jeni's is the place to be.
Take an Ice Cream Tour of San Diego!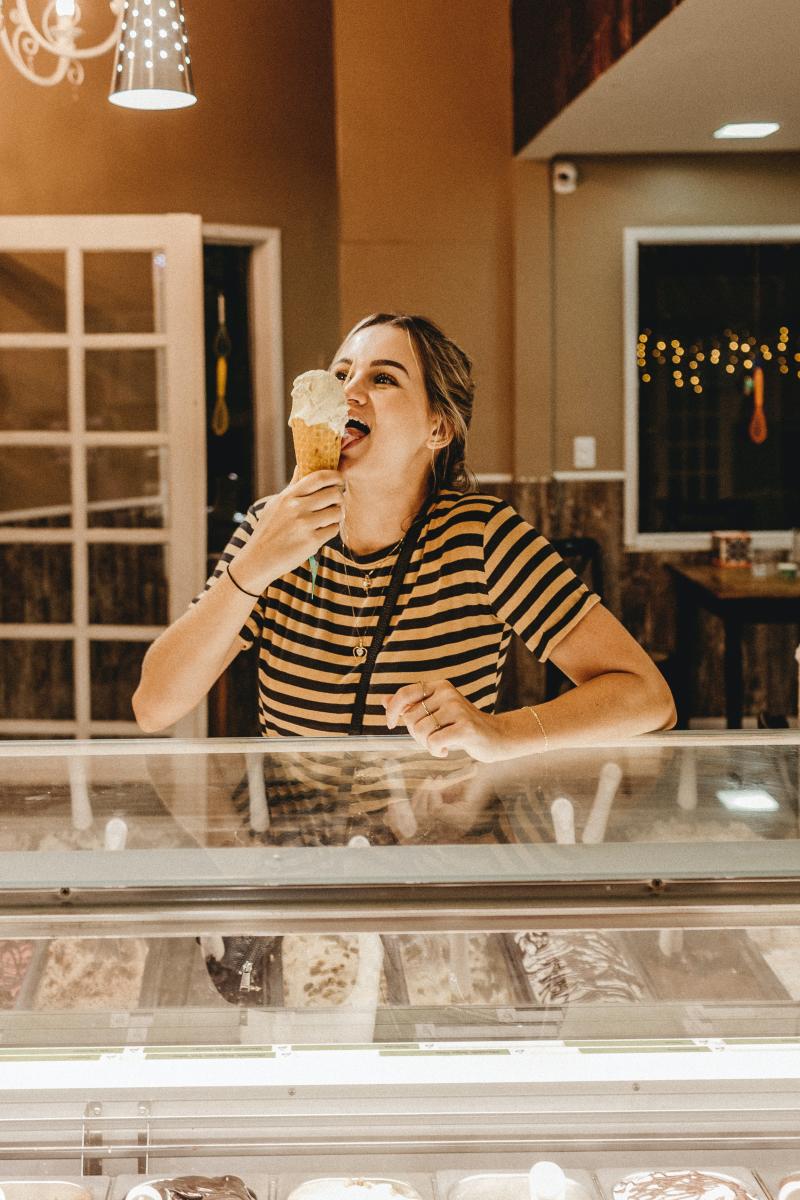 While you're here, either as a resident or a visitor, you might as well make the most of your summer and take a tour… of ice cream, that is. You don't need a good excuse to eat lots of this sweet summer treat, but here it is, anyway. Enjoy ice cream flights, ice cream tacos, soft serve ice cream, waffle cones, creamy gelato, frozen yogurt, and signature flavors that vary from shop to shop.
Have you frequented any of these spots, or have a new one you wished you'd seen added here? Let us know @sandiegodotcom on socials.
Happy summer, San Diego!