Is 2023 finally your year to stay sober? With the right attitude and approach, you can be successful in your sobriety. Getting outdoors more is one of the best things you can do. Fortunately, the areas around San Diego offer the perfect environment for getting more time in nature. From heading to the beach to going for hikes, to camping, there are so many activities you can do between San Diego and Los Angeles.
If you need help getting sober, you can click here to learn more about one of the many great rehab facilities located in Southern California. Once you get sober in 2023, here are the top campsites for camping from Los Angeles to sunny San Diego.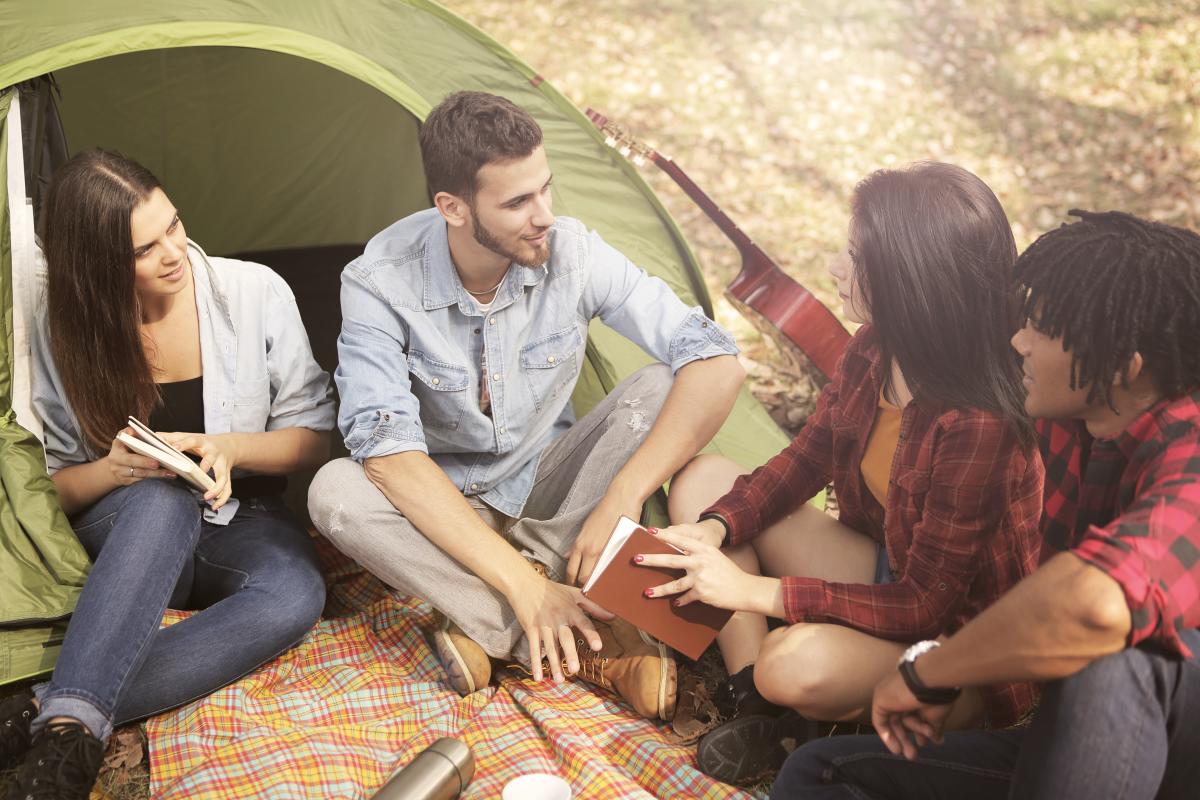 Santee Lakes Campground
If you love fishing, you'll love camping at Santee Lakes Campground. With RV hookups and cabins, there are multiple ways to stay. Some of the campground amenities include 2 pools, one of which is heated, fishing, a clubhouse, and wireless internet. If you enjoy spotting local birds, birding in the area is a favorite guest activity. You can relax and spend time outdoors with family and friends. It's a great way to stay sober in 2023.
Lake Jennings Campground
Whether you love tent camping or prefer roughing it in an RV, there are many different types of camping available at Lake Jennings. This man-made reservoir offers so many options. From hiking the trails, to boating on the lake, to exploring the area, there are numerous ways to enjoy your camping trips. Lake Jennings is located in Lakeside California and is open all year long.
Admiral Baker Park
For those campers who were in the military, had a spouse in the military, or fell under other qualifying factors, this campground is a great spot right in San Diego. Bring your RV and stay close to everything the region offers from swimming at the beaches, enjoying the city, or spending time at the park itself. Because of the restrictions, only certain people qualify to reserve spots, make sure you check before you book this DoD camping location.
San Onofre Bluffs Campground
Want to see whales, go surfing, glide through the water on a kayak, and camp all on the same day? San Onofre Bluffs has a campground that is stupendous. It's a popular destination between San Diego and Los Angeles for its amazing surf and sand. The bluffs themselves provide a unique and amazing camping experience that you can't get anywhere else. When you're trying to camp sober in 2023, add this amazing site to your bucket list. There are trails with so much to see and experience.
Lower Moro Campground
Another fantastic spot along the coast between San Diego and Los Angeles is the Lower Moro Campground located in Crystal Cove State Park. With sites designed for RVS, tents, and everything in between, you'll experience amazing views of the Pacific Ocean, nature trails, and so much more. People love the ease of access off Route 1 and getting to explore the different parts of this amazing state park. Located in Laguna Beach, this campground is only about an hour from the city of Los Angeles.
Manker Flats Campground
If you have your sights set on hiking to the top of a mountain, then this is the campground for you. Located in the Angeles National Forest, this campground offers the basics of water, and tent camping spots where you can rest before you hike to the tops of the nearby peaks. There is a nearby trailhead that can get you to San Antonio Falls if you want a simpler hike. The Mt. Baldy Bowl trailhead is one of the starting routes to get you to the summit of 10,069 ft.
Conclusion
There are many great campsites from San Diego to Los Angeles. Planning fun camping trips when you want to stay sober is easy to do when you can get out in nature and stay busy doing things with the people you love the most. Invite your family or friends, and take the time you need to relax and enjoy one of the many great camping amenities. Whether you love the beach or soaking in a nice heated pool, there is something for you.