As summer comes to its true beginning and festival season approaches, San Diego Pride is one of the biggest events of the summer, and we want you to be prepared to have the best experience that you can.
While the United States official Pride Month is in June, Pride festivals tend to run throughout different parts of the summer, making it possible to go to more than one for those who want! San Diego Pride runs from July 8-16 in 2023 and is a great way for the community to enjoy time together celebrating in the San Diego sun. There are, however, Pride events throughout all of June and July in the Hillcrest area.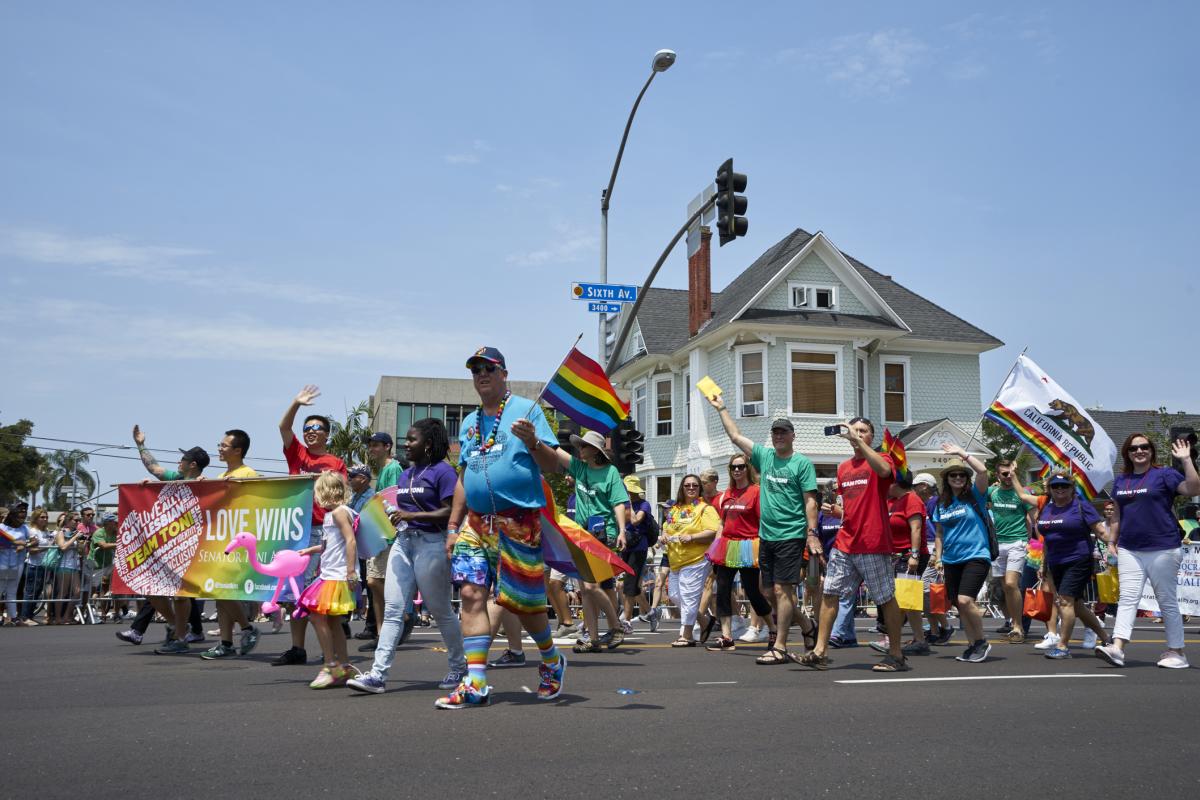 We'll dive into the history of San Diego's Pride festival, what you can expect from your experience, and the best ways to get involved. Don't forget to get your pride flag ready, along with your sunscreen, water, and excitement for this summertime celebration.
About San Diego Pride Festival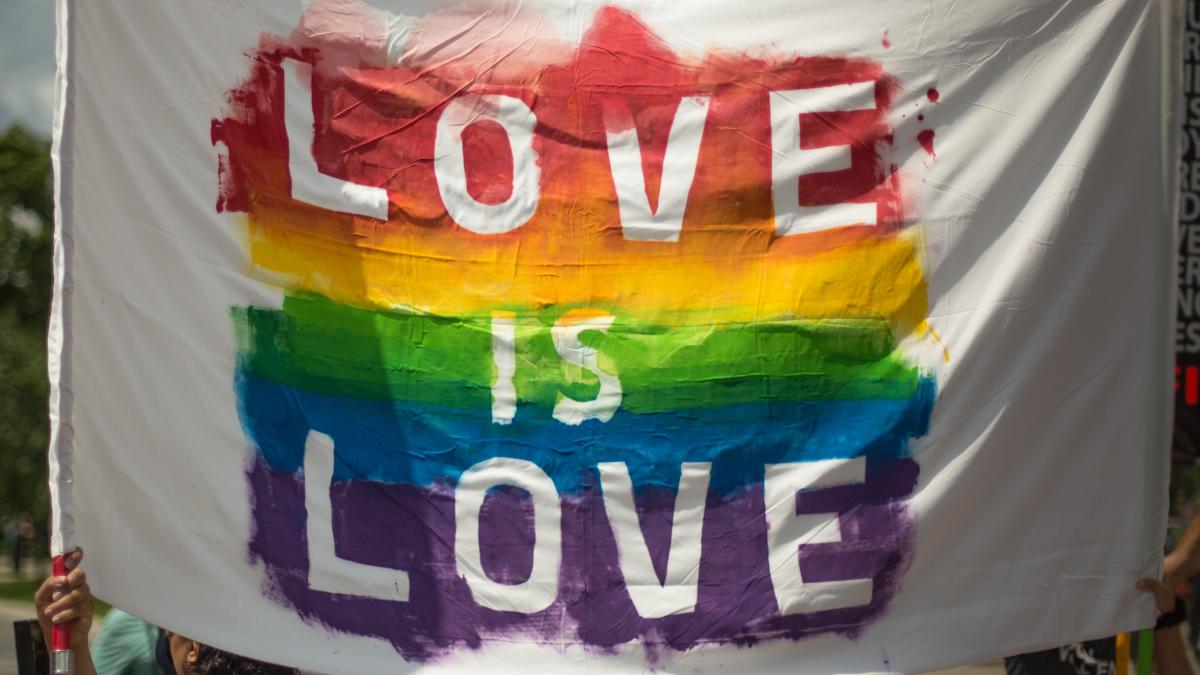 The San Diego Pride Festival was first formed by community members in 1974 as the first Lesbian and Gay parade in San Diego County to celebrate the 1969 Stonewall Rebellion in New York. A program sponsored by The Center for Social Services at its formation in the '70s, San Diego Pride became a nonprofit organization (501(c)(3)) in 1994 and continues to operate in that way today, decades later.
The Pride Festival raises funds mainly through the sale of tickets and beverages, sponsorships, and exhibitor fees. The funds are used in their efforts to help support the community on not only a local scale but globally.
The mission is to bring together the talents and skills of the diverse community while fostering pride, equality, and respect for everyone that identifies as gay, lesbian, bisexual, transgender, as well as everyone else in the LGBTQ community.
San Diego Pride Parade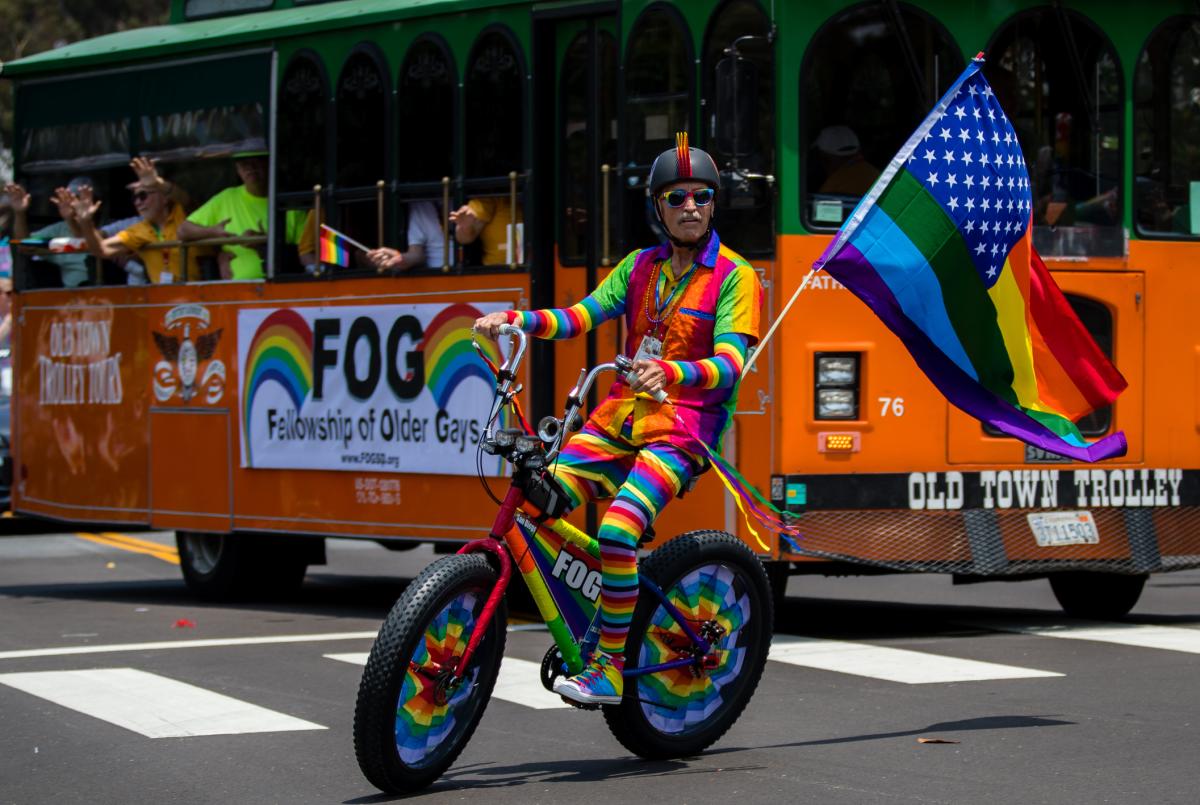 Perhaps the most notable event at San Diego LGBT Pride is the parade, which rings in Pride weekend in a way that is full of color, cheer, and celebration.
With over 300,000 people in attendance, the San Diego Pride Parade remains the region's largest civic event that lasts for a single day. If that isn't cool enough, it's also one of the largest pride events in the country!
This year's theme is Thrive, and it is sure to be an event you won't want to miss.
Date/Time: Saturday, July 15, 2023, from 10 am through 3 pm.
Location: The current route for the parade begins at the Hillcrest Pride Flag (University Avenue & Normal St.) and proceeds west on University Ave. before it turns south on 6th Ave., left to Balboa Dr., and finally comes to an end at Quince Dr.
Route Length: 1.5 miles
Price: Free! Show up and join together as a community at this free event.
You'll see guests from the motorcycle contingent to the military contingent and even a marching band, along with plenty of colorful floats and decorated vehicles. This is a great way to cheer on parade participants such as schools, businesses, and other local groups.
Pride Events
As one of the largest prides on this side of the country, there are plenty of events to attend. San Diego Pride is not just a two-day pride festival, or even something larger like an annual three-day celebration.
San Diego Pride lasts all week long and is here to provide panels, talks, shows, bar crawls, marches, and other events that celebrate, educate, and appreciate the LGBTQ community, its history, and its progress.
The events run through June and July, coming up to the Pride Festival in July.
Check out the San Diego Pride website for more information, but here are some of the many events you can expect to attend throughout this year's June and July 2023 San Diego Pride:
· New Volunteer Training (Volunteers Only)
· June Pride Leadership Meeting (With Executive Director)
· Pride Crawl
· Drag March for Trans Rights
· A Vision of Nowness
· Lonely Planet
· Pachanga de Frida
· OUTWOD 2023
· SHE FEST
· Light Up the Cathedral
· Pride Block Party
· Friday Fun Dip Pool Party
· Spirit of Stonewall Rally
· 2023 Community Pride BBQ
· QUEERTOPIA 2023
· San Diego Pride 5k
· San Diego Pride Parade
· Gay to Z Pool Party
· San Diego Pride Party Cruise
If you think that's a lot, get ready to check out the rest of the amazing events that will be taking place this summer in Hillcrest! There will be so much celebration, so pace yourself and don't feel like you have to attend every single event.
Happy Pride!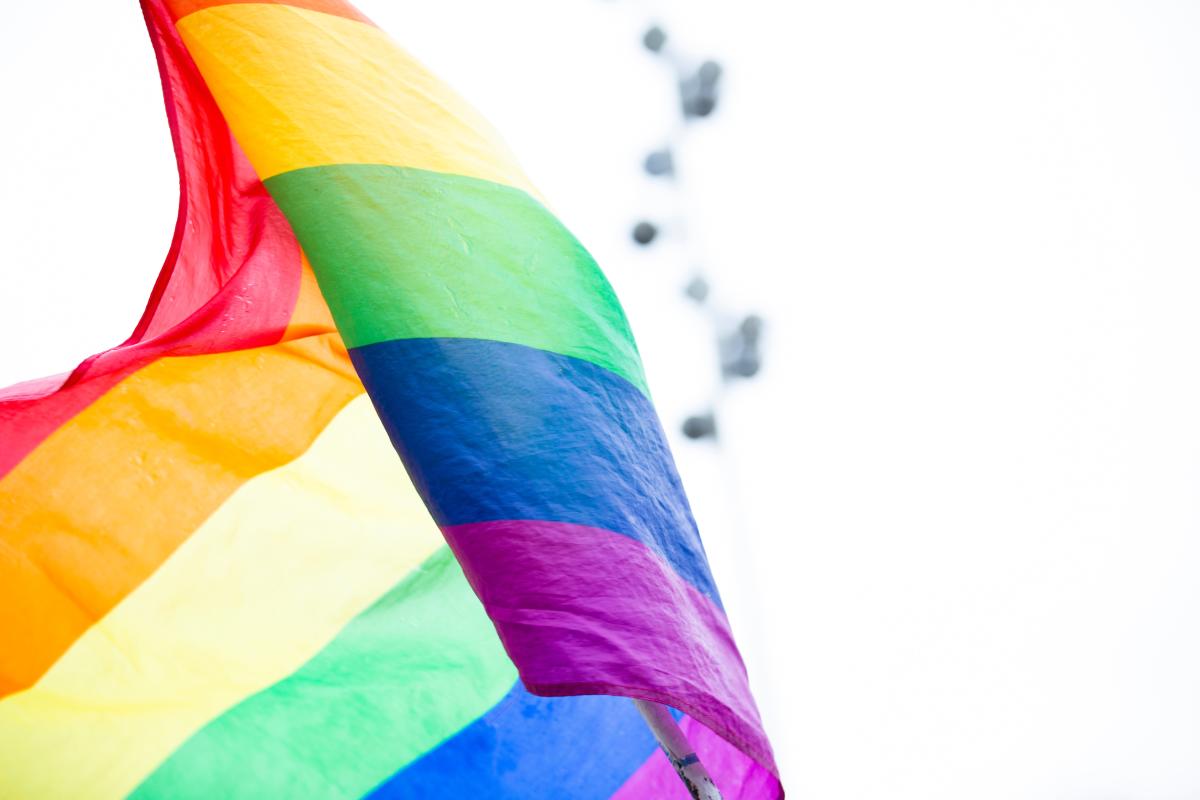 No matter how you celebrate Pride this month and beyond, we hope that you have a safe, joyous experience with those you love!
Enjoy time spent celebrating with your city this June and July, from things like a potluck dinner and yard sale to parades, festivals in Balboa Park, and so much more.
Have any insider tips for us about the best ways to celebrate in San Diego? Let us know at @sandiegodot.com.