Be prepared to be awestruck by the spectacular aerial performances in the sky, loud engines of aircraft, and feeling proud for witnessing our nation's defense prowess at MCAS Miramar Air Show 2022. This event is an absolute must-see for all aviation enthusiasts and families alike to experience a thrilling time that they won't forget!
Short Summary
Experience America's largest military air show at MCAS Miramar with the US Navy Blue Angels, Red Bull helicopter, and more!
Witness Naval Aviation & Marine Corps power with dazzling aerial performances from the Thunderbirds, Army Golden Knights, and more.
Immerse yourself in cutting-edge tech displays plus business opportunities, free general admission Sept 27 to 29.
Experience the Excitement: MCAS Miramar Air Show
The MCAS Miramar Air Show, occurring September 22-24 of 2023, is the biggest military air show in America. It will feature a combination of thrilling acrobatic stunts from both civilian and marine teams with vintage planes as well as new technology. The celebration recognizes 50 years since Marines first took to space flight--"Marines in Flight: Celebrating 50 Years of Space Exploration" being its theme. Everyone should be able to find something they love at this grand event!
America's Finest City Home to Aviation Spectacle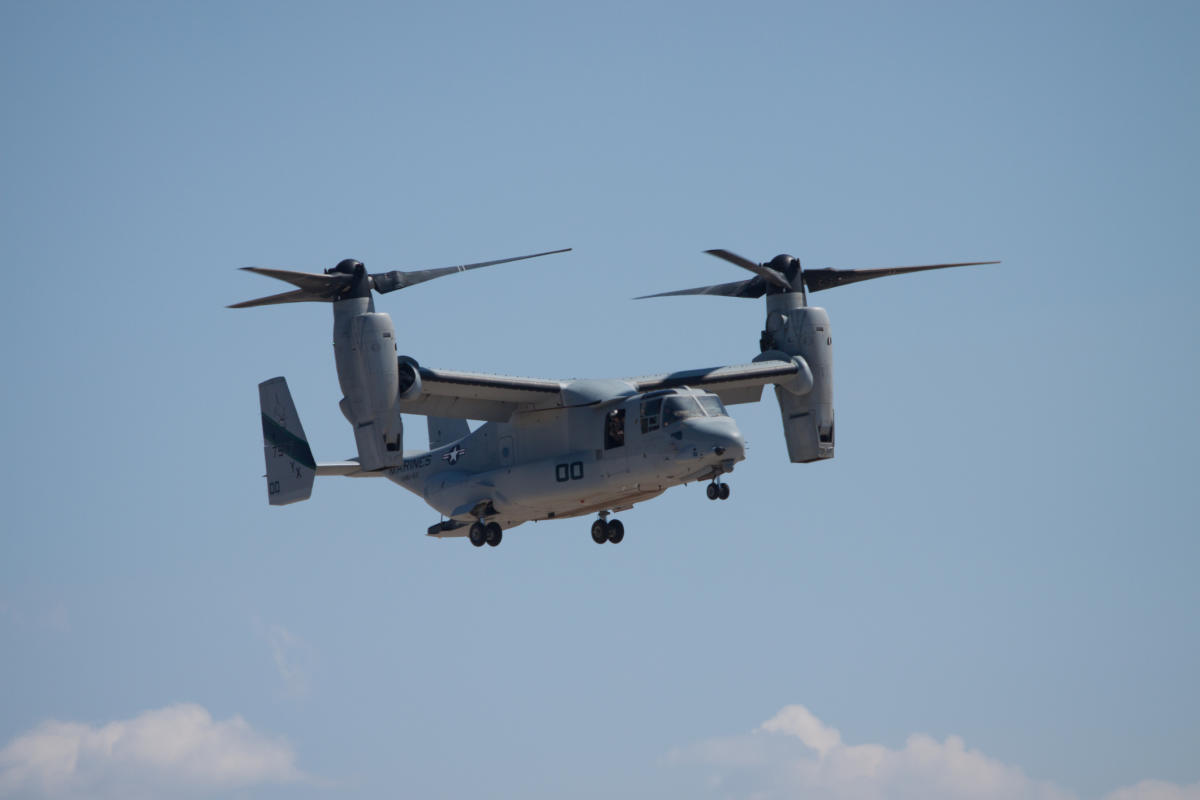 San Diego, which has been dubbed "America's Finest City," plays host to the highly anticipated MCAS Miramar Air Show. Aviation enthusiasts from all over travel to the stunning Southern California backdrop for this incredible event. Spectators will be treated to awe-inspiring aeronautic performances and formation flying as well as some exciting anticipated aviation exhibitions like that of US Navy Blue Angels who showcase their amazing precision and skill in flight, plus Aaron Fitzgerald piloting a Red Bull helicopter show off gravity-defying stunts making it an unforgettable experience! Then when night falls you can catch an equally mesmerizing Twilight. Show where lights up illuminate across the sky completing what is sure to be a magical day out for everyone at MCAS Miramar Airshow. Gather your friends and family so they too may witness these wonders of air fly through San Diego's blue skies!
Naval Aviation and Marine Corps Showcase
The 2022 MCAS Miramar Air Show presents an unparalleled opportunity to witness the might and mastery of Naval Aviation and Marine Corps firsthand. This renowned event provides a unique look at how these branches protect our nation as well as support various undertakings, such as humanitarian relief efforts. On display will be some of the latest aircraft technology from both divisions while also putting on show-stopping performances by the Navy Blue Angels, all in tribute to those dedicating themselves to national security.
A true highlight for attendees is likely going to be watching demonstrations delivered by the MAGTF (Marine Air Ground Task Force). Here individuals can observe firsthand how this joint force works between aerial forces alongside ground troops with amazing precision – something which only furthers admiration for their capabilities. There will also be informative talks hosted covering aviation developments aimed at educating viewers even more about what they're witnessing above them.
All aspects taken into account, it's clear that attending the MCAS Miramar airshow isn't just a riveting spectator sport but rather an experience with full appreciation for US Military personnel & equipment too! From looking over marvels of engineering up close through exhibits, admiring ingenious routines choreographed high above you during breathtaking shows like none other, and learning invaluable insight regarding military-based technological breakthroughs, this spectacular affair delivers unrivaled scope across almost every pillar one could imagine making it well worth your time visit!
Unforgettable Aerial Performances
The 2022 MCAS Miramar Air Show is a must-see for aviation and Marine Corps enthusiasts alike. With amazing performances from the US Navy Blue Angels, Army Golden Knights, U.S. Air Force Thunderbirds, plus various civilian aerobatic teams displaying their skills in the sky, this event will not disappoint! You'll witness remarkable feats of bravery with tight formations through gravity-defying stunts that'll keep you on the edge of your seat until it's over. Not to mention being reminded of our heroes who serve us each day by dedicating their time and lives to serve America as they soar overhead on show days. The MCAS Miramar airshow promises an unforgettable experience all around - one that lingers long after it has come to its conclusion.
Static Displays
Don't miss the opportunity to explore and learn more about aviation at the MCAS Miramar Air Show. Thrilling aerial performances paired with a variety of static displays featuring aircraft from various US military branches, as well as civilian teams, make for an exciting event filled with knowledge and history.
At these unique exhibits, visitors can discover all sorts of information related to each individual machine - from its capabilities right down to some interesting background stories surrounding it! Plus there are interactive activities available too if you want to learn. Insight into this fascinating world.
The show presents itself in such a way that those interested can gain a meaningful understanding of how air travel works - so don't pass up on this chance when visiting Miramar Air Show!
Business and Vendor Opportunities
The MCAS Miramar Air Show is the perfect platform for businesses and vendors to display their products or services to a vast number of visitors. Every year, this event attracts around 500 thousand people. Thus offering companies an incredible chance at making meaningful connections with prospective customers.
For more information on taking advantage of these vendor opportunities at the air show, please refer to its official website which details how you can join in all the exciting activity available here! Don't pass up such a great opportunity that could result in some significant growth potential for your business - be sure not to miss out on it.
Whether you're into aviation or just looking forward to enjoying yourself as part of an engaged audience filled with enthusiasts, then do check out what's happening during this brilliant MCAS Miramar Air Event!
Immerse Yourself in the Innovation and Tech Expo
The MCAS Miramar Air Show 2022 is a platform to get an up-close look at the technologies used by the Marine Corps and experience thrilling performances. The highlight of this air show will be Innovation Tech Expo, where visitors can explore cutting-edge technology developed through collaborations with military research partners. From unmanned systems to communications platforms fueled by artificial intelligence - it's your chance to observe these advancements firsthand!
Don't miss out on experiencing futuristic technology while exploring static displays in one setting. You won't find such a mix anywhere else but here at the 2021 MCAS Miramar Air Show. Make sure that you make use of this opportunity which brings forth educational insights into modern innovations being adopted by our nation's forces as well!
Free General Admission and Event Details
The MCAS Miramar Air Show provides the opportunity to experience all of its awe-inspiring sights for no cost, general admission is free! Spanning three days from September 27th-29th, it's sure to be a fun-filled event. For those looking for an upgrade in viewing experience, there are seating options available such as grandstands, box seats, and chalets with enhanced comfort. Visit the official website of the MCAS Miramar Air Show where one can learn more about ticketing choices and extra details related to this air show spectacle.
Preparing for Your Visit
When planning your visit to the MCAS Miramar Air Show, it's important to be prepared for a comfortable and enjoyable experience. To ensure this, bring essentials such as earplugs, sunscreen, and a hat since the air show will take place outdoors in sunny conditions that can get quite noisy.
Accommodations should also be arranged prior to attending. There are many hotels close by offering overnight stays, but due to an expected high turnout these rooms tend to fill up quickly so plan ahead! You'll need transportation ready when heading out, traffic during events like these could increase significantly. Remember: don't forget valid photo identification at entry or else access may not be granted! With careful preparation, you'll have all the settings needed before taking part in 2022's MCAS Miramar spectacle, and memories of unforgettable sights sure follow afterward.
Summary
Each year, the MCAS Miramar Air Show in San Diego draws hundreds of thousands of visitors from around the world. At this event, there are incredible aerial performances by both military and civilian teams, as well as static aircraft displays featuring historical events and modern technologies shaping our future battles. Don't miss out on a chance to witness such remarkable feats while immersing yourself in one-of-a-kind aerospace action! Whether you love aviation or seek inspiration through awe-inspiring acts - 2022's show will not disappoint. We look forward to seeing you take part in what is sure to be an unforgettable experience at the MCAS Miramar Air Show!
Frequently Asked Questions
Will there be a Miramar Air Show in 2023?
Get your tickets ready – the Miramar Air Show is confirmed for 2023! Mark down September 22-24th and come experience an amazing air show from the flight line.
Be prepared to witness planes soaring in midair, acrobatics masterfully performed at high altitudes and aeronautical displays that will leave you mesmerized. Don't miss this extraordinary opportunity. Join us on those special days of spectacular aerial magic!
Does the Miramar Air Show cost money?
Visiting the Miramar Air Show is absolutely free. Parking, seating, and admission are complimentary. But if you would like a more comfortable experience, there are preferred air show seats available for purchase.
Is Miramar Air Show free?
Yes, the Miramar Air Show is free! Admission and parking are complimentary, while "blanket seating" areas allow attendees to bring their own blankets or chairs.
Preferred seating areas may also be available for purchase.
What happened to the Miramar Air Show?
For the past two years, due to COVID-19 health and safety concerns, the Miramar Air Show has been put on pause. Before it was taken over by the Marine Corps in 2018, there had already been one edition of the air show canceled back in 2013 due to budget problems. The event resumed its normal activities four years later when it staged its first official show since 2014 at Miramar airport.
When is the Miramar air show?
Get ready to be part of an amazing experience as the Miramar Air Show returns every two years - this time in September from 22nd-24th 2023. The sky will come alive with the sound of aircraft engines and a display of remarkable colors, offering you the chance for some extraordinary airborne adventures.