Living in San Diego can look so different depending on who you are, what area you live in, and what your preferred lifestyle is. Those living on the shores of Mission Bay might not have much overlap with people up in Carlsbad, and the neighborhoods of Mira Mesa aren't quite comparable to the pace of living in a condo in downtown's Gaslamp Quarter.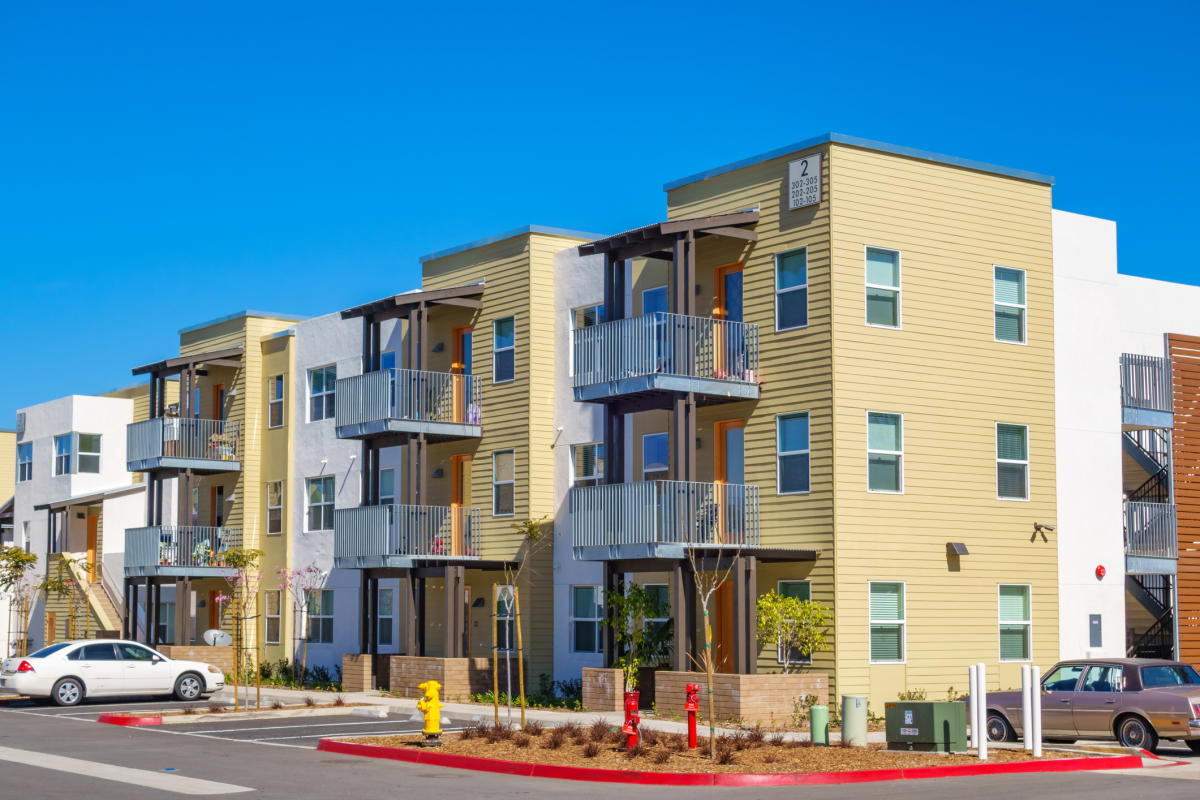 If you are looking to find a condo downtown, you'll want to make sure of a few things. You should be ready to be in a busier area that is more walkable but also more crowded. Downtown San Diego is unlike many other downtown areas because it is more coastal and calmer than other big cities. It is still downtown, however, and if you're new to that lifestyle it can be a bit of an adjustment.
If living in downtown San Diego does feel like the right fit for you, getting a condo might just be the right way to go. Whether you want to rent an apartment or buy a condo, there are plenty of options for you to navigate, so make sure to do your research. That's where we come in… to help give you a good starting point!
Living in Downtown San Diego
Downtown San Diego is made up of two primary areas, the Gaslamp Quarter and Little Italy. This area flows from trattorias and dessert shops into bars, higher-end restaurants, and plenty of shopping.
Downtown is home to the ever-popular San Diego Convention Center, lots of hotels, and a plethora of amazing restaurants and shops. This means that you'll run into plenty of locals and start to find some familiar faces but will also have the opportunity to constantly meet new people who are passing through. The opportunity for great, valuable conversations with those in town for a convention or business comes up more than one might expect. So, that is just one more thing to look forward to when creating your new life in downtown San Diego.
Transportation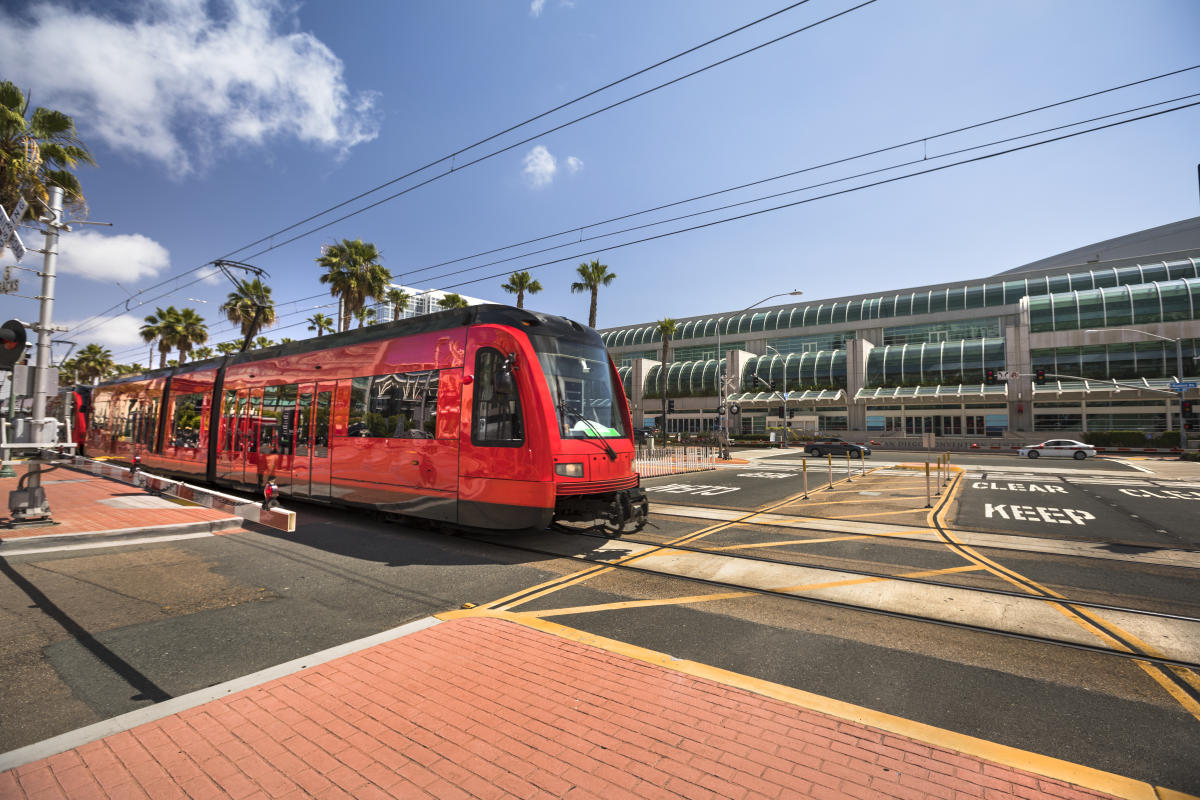 One of the biggest perks of downtown San Diego is that it has by far the best access to San Diego's public transportation. From the buses to the trolley system, you'll find clean, well-labeled stops to get to places like La Jolla, Santee, and even the international San Ysidro border that leads down into Tijuana, Mexico.
If you're hoping to take the Coaster train up to Los Angeles, San Francisco, or one of the many other West Coast stops, you can leave from Santa Fe Depot, which services the local trolley, national Amtrak system, and the regional Coaster commuter train. If you are someone that really values having a car and wants access to drive around SoCal, or even just to hop on the PCH and drive along the coastal towns, many of the buildings downtown offer some sort of garage parking option that you can take advantage of.
Sports and Entertainment 
If baseball is your thing, you'll be happy to live near PETCO Park, home to the San Diego Padres. The streets around you will end up being packed after games much of the time, but that creates so much of the ambiance of this area. Baseball lovers, proud locals, and excited visitors all come together to celebrate (or commiserate) the result of a game.
In fact, some of the buildings you might end up looking into will provide views into PETCO Park so that you can enjoy games on your own, from an elevated viewpoint. If you don't live in the direct vicinity of the stadium, maybe it's the Rady Shell Amphitheatre's many live concerts that you'll get an exclusive front-row seat to.
Downtown's proximity to the harbor means that if you are a boat lover, you'll be able to dock your own or charter someone else's and frequently have access to San Diego's waters. The views of downtown that you see from this viewpoint are also sure to reignite your appreciation for this beautiful city center.
Choosing a Condo Vs. Apartment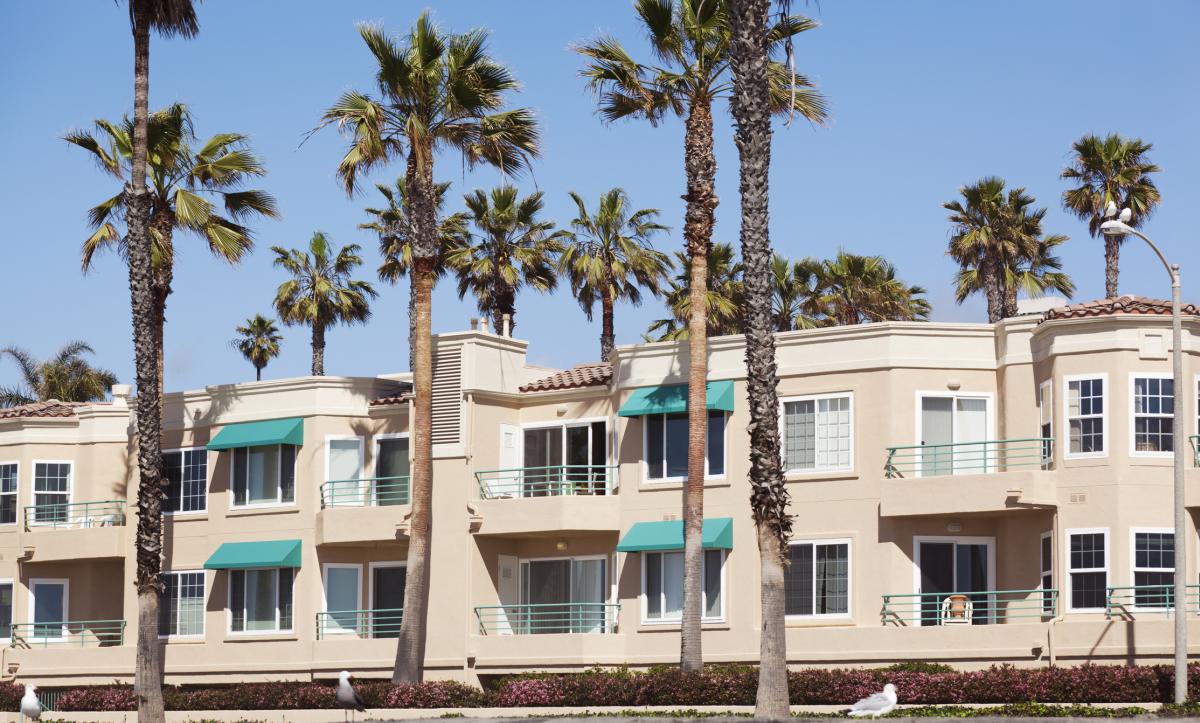 Keep in mind first that the market in California, San Diego especially, is going to be quite saturated, making your search for properties, particularly time-sensitive. It would be best if you aimed to go into the process familiar with some of the data that might help your selection, from pricing to statistics like what nearby properties are offering. On the note of the price, the most significant difference when it comes to choosing an apartment or a condo is going to be whether it is in your budget to rent a place or buy one.
You may also sublease a condo from its owner, in which case it would be the same as renting an apartment. This might feel a bit confusing because condos and apartments tend to be very structurally similar, so we'll refer to the condos that you would buy for the purpose of this piece. Long term, buying a condo in downtown San Diego might be more sustainable, but if it is simply not realistic for you when you are looking to move, an apartment rental could be the right starting point. Regardless of what you can make work, there is plenty of space to tour downtown, and working with a real estate professional like a real estate agent or a realtor can help you feel more confident in that process.
Realty Firms in San Diego
While you will be able to find information on apartments and tour many of those on your own accord, a real estate professional might prove to be necessary as you look into buying a condo. You can start out on your own, researching through sites like Redfin, Zillow, and Realtor.com to get an initial idea of your goals, preferences, and even a realistic budget. At some point, after a few open houses, you'll see that a real estate agent or realtor is going to be able to help you get into some more exclusive private tour spots, as well as provide you with access to the San Diego MLS (multiple listing service.)
The MLS is going to get you a ton of valuable information on everything from the sqft of the condo space to amenities, how long the property has been listed, the asking price, and more.
Some of the top realty firms in San Diego are:
 eXp Realty
Maddox Intl.
Coldwell Banker
RC Realty San Diego
Alliance Realty and Investments
Big Block Realty
Luxre Realty
Realty Source, Inc
DEM Real Estate
Once you find a home that you are interested in and want to buy, your real estate agent or realtor will connect you with a broker to help you finalize your condo-buying process. Your realtor will help you with your application, communicate with the listing agent and seller, and negotiate a price and contract that makes everyone happy.
Welcome to San Diego!
Whether you find a home on E St. or Beech St., India St., or closer to 5th Avenue, your time as a resident in Downtown San Diego is sure to be one for the books. From sports games to live music, plenty of opportunities to network and hit the club, and your proximity to the beautiful Pacific Ocean, it's hard to not fall in love with this spot at the very heart of San Diego, CA.
Do you already live in the area? Let us know what you think! Are there any favorite restaurants, shops, or highlights you were hoping to see mentioned? Let us know on our socials @sandiegodotcom.
Happy house (condo) hunting!