San Diego, CA, is no stranger to festivals, water-based events, and some of the best experiences in Southern California. Whether you are in town for a quick visit and looking for the best events or a local searching for some ways to spice up your time, there is something for everyone to enjoy.
The San Diego Bayfair is certainly not an exception, and this three-day festival surrounds boat races at the tail end of summer. Since its origin in 1964, this H1 Unlimited hydroplane boat race is held annually in September. The Bayfair takes place right on San Diego's Mission Bay, and the main attraction is the race, which was run as a part of the APBA Gold Cup in 1969, 1970, 1987, and 1989. Its popularity continues, even as it is pending a short, one-year pause in the festivities. More on that below!
We'll dive into the 'need to know' about attending the San Diego Bayfair- from what to expect to some history and how to prepare. So, stick around for a while!
About the Bayfair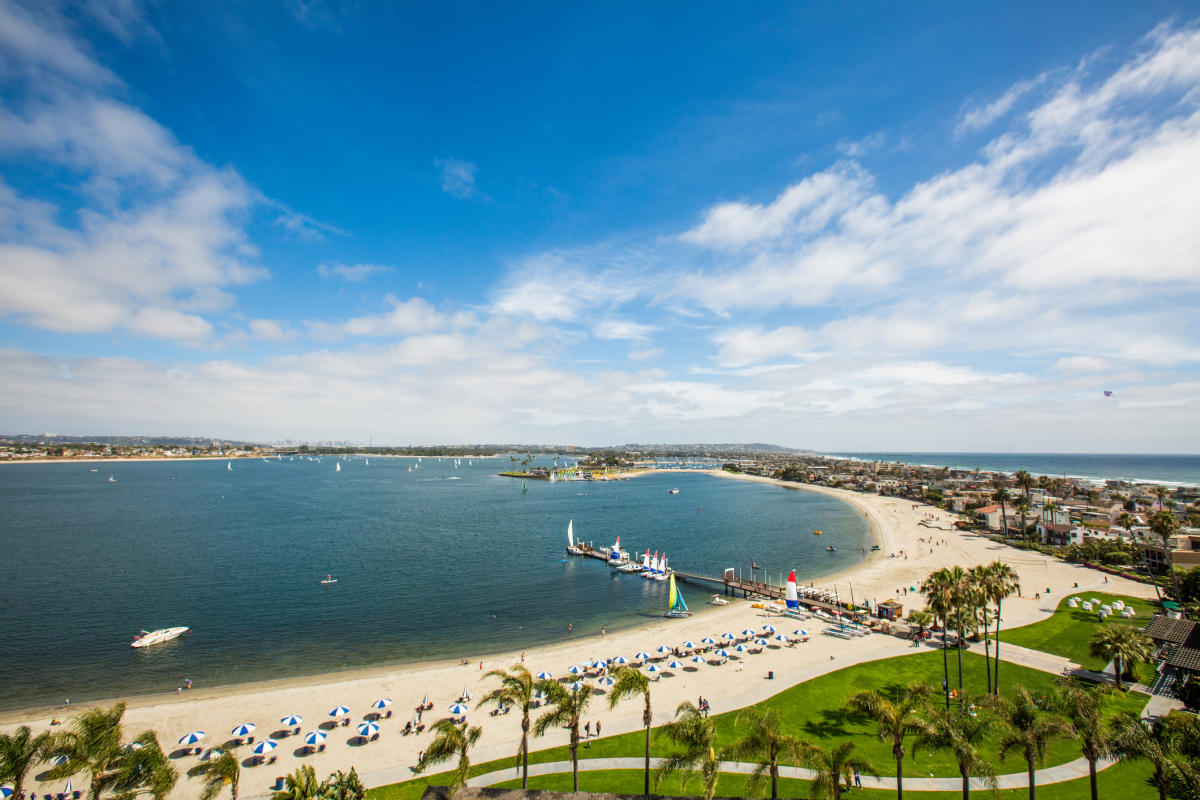 The San Diego Bayfair has a long, rich history in Mission Bay Park. The first race took place in 1964 thanks to driving force and Unlimited hydroplane racer Bill Muncey, a rich tradition that the whole family can enjoy.
A master plan was approved in 1958 by the City of San Diego to enhance the Mission Bay area and its contribution to greater San Diego. This set off plans to create the racecourse, which sits between Fiesta Island and East Vacation Island, whose shorelines were curved to accommodate the 2.5-mile course's rounded edges.
In fact, neither East Vacation Island nor Fiesta Island existed before a massive dredging project that created these extra landmasses, and the curved edges and sloped beaches both played directly into supporting the racetrack, avoiding waves from boats, and allowing proper space for the races.
So, what can you expect from an experience at the San Diego Bayfair?
· Family Fun
· A Beach Party
· BBQ Festival
· A Stay on Mission Bay
· Live Music
· Action Sports
· Fast Boats
· Military Discounts
· Craft Beer
The next San Diego Bayfair will occur September 13-15, 2024. The schedule changes yearly and will be updated before the 2024 event.
What Makes Bayfair and its Location Special?
The racecourse, 2.5 miles as we now know, is named after the late Bill Muncey for his contribution to the beginnings of the space and its subsequent races. The track is the longest and fastest racecourse on the entire H1 Unlimited hydroplane circuit.
Initially, the East Vacation Island launch ramp and parking lot were designed as a pit area for hydroplanes, which can be seen in the positioning of the light posts that were set to facilitate access for different trucks, equipment easily, and hydroplanes. There is even wording in the San Diego Municipal Code to allow for boat racing on Mission Bay.
The code allows the area to "hold a boat race in the course of which the contestants may use unmuffled engines… for a period not exceeding ten (10) days." As well as "In addition to the aforementioned 10-day permit, the Director may issue a permit for unlimited hydroplane racing, provided such permit shall be for a time not exceeding four (4) additional days in any calendar year."
Essentially, this wording ensures that Bayfair can continue in the way it has for decades as a pillar of the San Diego and Mission Bay communities.
History of the Racecourse and Race
Not only is the racecourse built to be the longest on its specific circuit, but Dave Villwock set the World Lap Speed Record as a driver at the 1999 Bayfair, with a speed of 173.384 mph.
There have been many past participants, and winners, over the years, but Villwock specifically has won a record 9 Bill Muncey Cups, which included his first ever Unlimited hydroplane race victory, all in Mission Bay and its waters. Other popular participants include Steve David, Jimmy Shane, and Jimmy King.
Bayfair has truly grown and evolved over the decades, seeing more than 5 million visitors enjoying races. What began in the 60's as a simple hydroplane race is now a huge event that features the likes of international competitors, drag boats, live music, and even aerial demonstrations.
Competitors at Bayfari have included Formula One tunnel boats, Grand Prix West, P1 USA, Offshore Powerboat Racing Association, and various other semi-professional classes.
Staying Near the San Diego Bayfair Location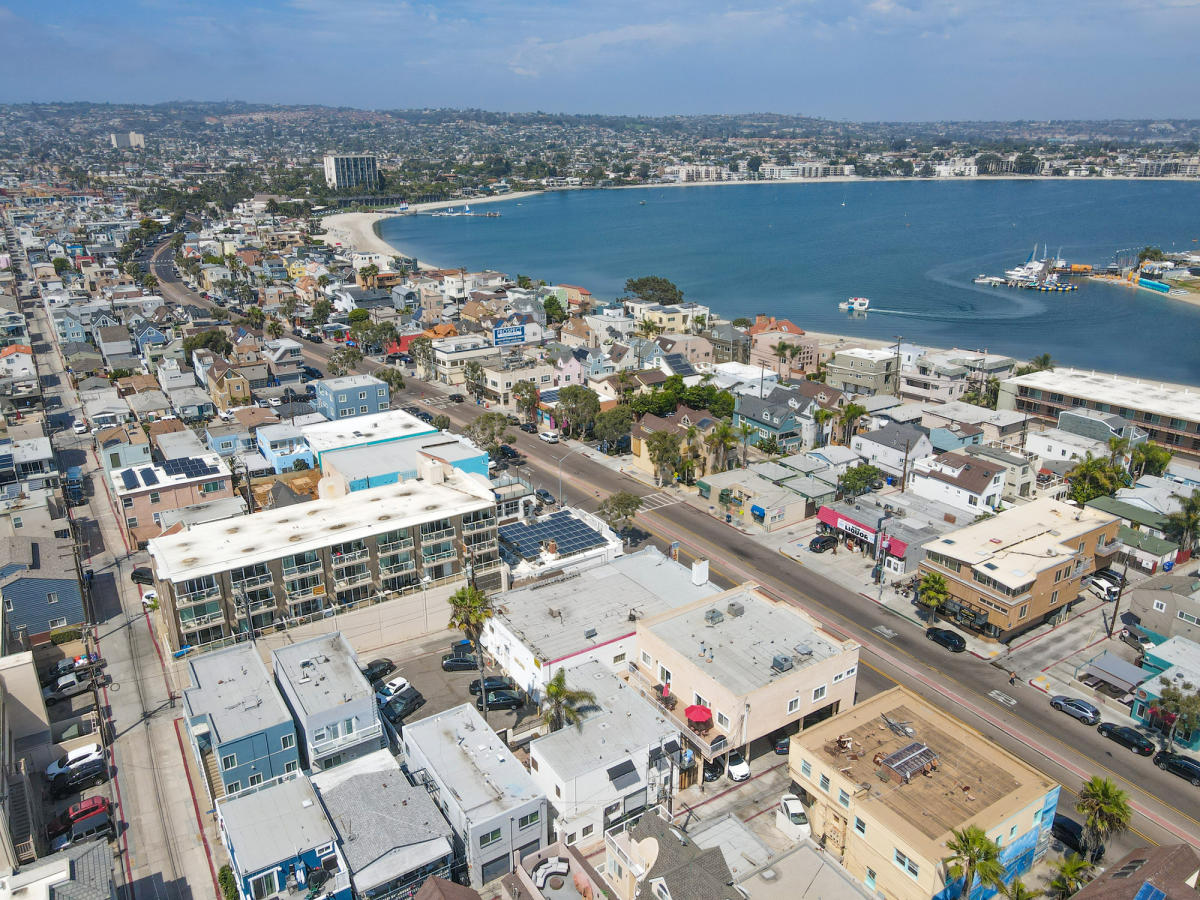 If you aren't a San Diego local, you'll need to find someplace to stay in town in order to best attend and experience the entirety of the Bayfair.
Luckily, San Diego has hotel rooms that fit every budget, location preference, and other needs. The San Diego Bayfair does partner with Tourism Marketing District participating hotels. Regardless of whether you prefer to be right on Mission Bay, downtown in the Gas Lamp District or Little Italy, or up north in La Jolla, try to check out participating hotels.
What is the Tourism Marketing District?
The Tourism Marketing District, or TMD, is a financial supporter of Bayfair, making the event possible with its contributions. Participating hotels use money that is charged to themselves to support local events, such as Bayfair, and work to increase tourism for the entirety of the community.
TMD-participating hotels can be found by clicking on the San Diego Tourism Marketing District logo on the Bayfair website.
Hotel Recommendations
The Bayfair recommends a host hotel that guests can utilize:
HomeStreet Bank San Diego Bayfair Host Hotel - Wyndham Garden San Diego
3737 Sports Arena Boulevard, San Diego, CA 92110
Bayfair's host hotel is the newly remodeled Wyndham Garden San Diego, where race fans and attendees will receive a special room rate. Keep in mind that rooms are limited, and more specific information, like codes, can be found on the San Diego Bayfair website ahead of the next race.
Guests can make reservations by calling 866-269-8927
San Diego Bayfair is Postponed Until 2024
San Diego Bayfair is the region's largest annual beach festival and powerboat competition, but it has faced steep increases in production costs due to inflation, much like all other events and products. Additionally, Bayfair has suffered some unexpected sponsorship losses.
The Board of Governors announced that the Bayfair will be postponed until the next season during September of 2024 to help combat the increased cost and shift in sponsorships and available support while focusing on the event's longevity for decades to come.
Bob Davies, Bayfair's Race Director, has noted that everything from races to boat racing tours and the rest of the popular family-friendly events, live music, and vendors are expected to come back better than ever. The goal is not to stop the event but to protect its fiscal interests so that the quality can remain at a standard that supporters expect.
This foresight is important in maintaining the weekend's success and will surely prove a strong return for Bayfair in the coming seasons.
FAQ About San Diego Bayfair
As you prepare to experience the next San Diego Bayfair in 2024, there are some things you'll want to know. Below you'll find a list of frequently asked questions that will help you prepare for your visit to San Diego and/or the Bayfair itself.
How should I get in contact with the San Diego Bayfair?
The office can be directly reached at 858-578-7454.
Where can tickets be purchased?
You can purchase tickets online at sandiegobayfair.org or in person at the entrance gates of East Vacation Island/Ski Beach, Crown Point, or Fiesta Island.
Do military members receive discounts?
Active military and reservists can get into San Diego Bayfair for free with valid identification. Spouses that are attending with active military or reservists will also get 50 percent off of their tickets.
How do I redeem tickets purchased online?
You should bring a printed copy of your online ticket to San Diego Bayfair. At the entrance, a volunteer will exchange your ticket for a wristband. This is valid at any entrance- at either East Vacation Island/Ski Beach, Crown Point, or Fiesta Island.
How do I reserve an RV space for the next upcoming Bayfair?
If available, RV spaces can be reserved by calling the office at 858-578-7454.
How accessible is San Diego Bayfair to individuals with disabilities?
San Diego Bayfair takes place within Mission Bay Park and is accessible to individuals with disabilities.
East Vacation Island, the main event site, and Crown Point are both generally flat, with paved roads and sidewalks that provide easy access for all. Fiesta Island has limited activities, and there are no sidewalks.
Each island has limited spots of disabled parking, but these are first come, first served and may run out.
Anyone that is on the grounds and requires assistance can contact a volunteer for support.
Is alcohol able to be brought into San Diego Bayfair?
In short, no.
The City of San Diego no longer allows coolers of alcohol to enter through the gates at Bayfair. RVers may have alcohol as long as it is consumed inside the RV and not brought out onto the grounds themselves.
Is alcohol available onsite?
Yes, alcohol is available at Bayfair.
There are beer gardens on East Vacation Island and Crown Point. Alcohol is also available at hospitality.
Can dogs come to Bayfair?
No, dogs are not permitted at San Diego Bayfair unless they are service animals and have the appropriate documentation.
Emotional support animals will not be allowed to enter, as their criteria are different than that of registered and trained service animals.
Are portable fireplaces allowed?
Yes. The Bayfair website has detailed rules for using these fireplaces.
What's the schedule of events?
The schedule of events changes on a yearly basis and can be found via a dropdown tab on the Bayfair website ahead of the upcoming Bayfair.
Is the Bayfair's Vendor Village open to the public?
Yes, the Vendor Village is open to the public, and no ticket is required. Access to watch the races requires paid admission.
Can I watch the race from a boat?
Yes, the race can be watched from a boat. There are designated areas that are under the control of the US Coast Guard and which allow limited viewing for the public.
Is smoking permitted?
No, smoking is not permitted in Mission Bay Park, per the City of San Diego.
Experiencing Mission Bay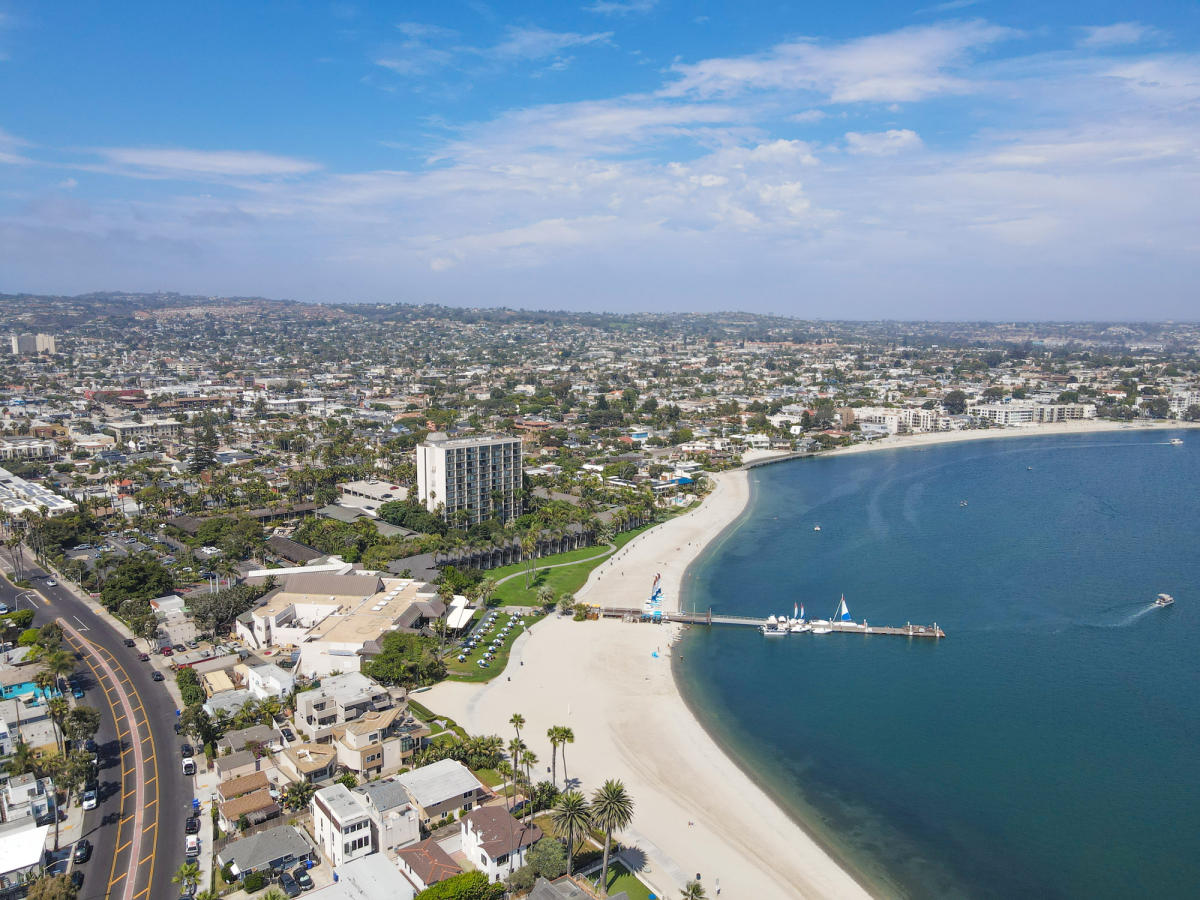 Mission Bay, San Diego, is an area that is full of life, from outdoor family events and activities to 18 and 21+ events that let visitors and locals alike experience San Diego to its fullest.
Come for Bayfair and stay for boozy boat rides on the bay, kayaking afternoons, walks around the perimeter of the water, poke, and smoothie bowls, and anything else you might want to get out of your time in one of San Diego's most popular, well-known areas.
So, what else can you do in Mission Bay?
· Head to Mission Bay Golf Course
· Stay at Campland on the Bay
· Book a Booze Cruise
Enjoy Your Time in San Diego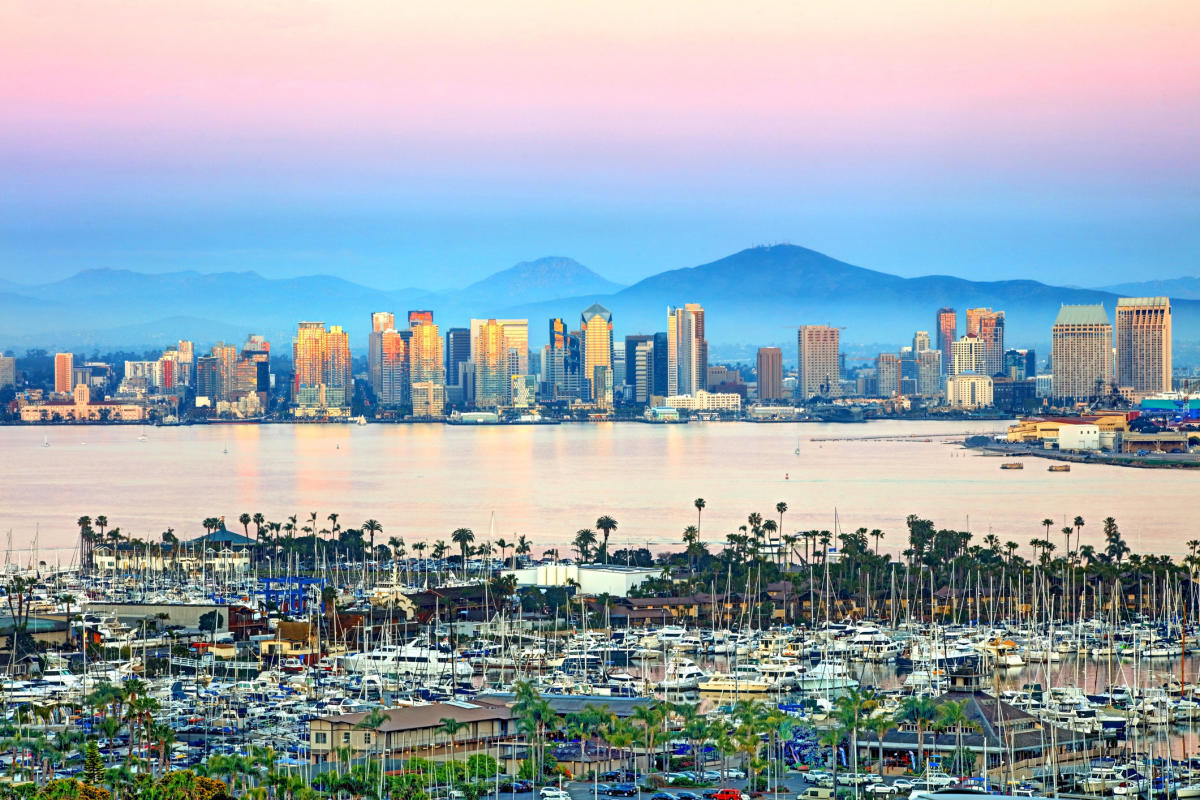 Whether you're a local or a visitor, San Diego is known as America's Finest City for a reason. If it's your first time visiting, you are sure to come back time and time again, and as a local, you'll easily understand the draw that this place has on visitors. Tourism is a big part of what allows San Diego to run the way it does, and we hope that you enjoy whatever role you may play in that industry.
After all, even as a local, attending popular community events only adds to the support that the city and other organizations can provide for future events. Working to help make San Diego and its different areas as great as they can be is an important part of being a community member and a conscientious visitor.
So, enjoy Bayfair when it returns, enjoy San Diego, and make the most of your time in SoCal, however long that may be for you.
Want to share your experience at Bayfair? Reach out to us on socials @sandiegodotcom and let us know what you think!