Adventure awaits! The 2023 San Diego County Fair is finally here! After an incredible opening day ceremony on June 7, 2023 - the Fair is now in full swing through July 4th, 2023. It's the perfect time to snag your tickets and experience one of the best summer experiences in San Diego.
Located at the Del Mar Fairgrounds, San Diego County Fair has been around since the 1880s. It's one of San Diego's best and most long-lasting attractions. This year's theme is Get Out There! which aims to inspire guests to get outside to enjoy the natural beauty of the great outdoors.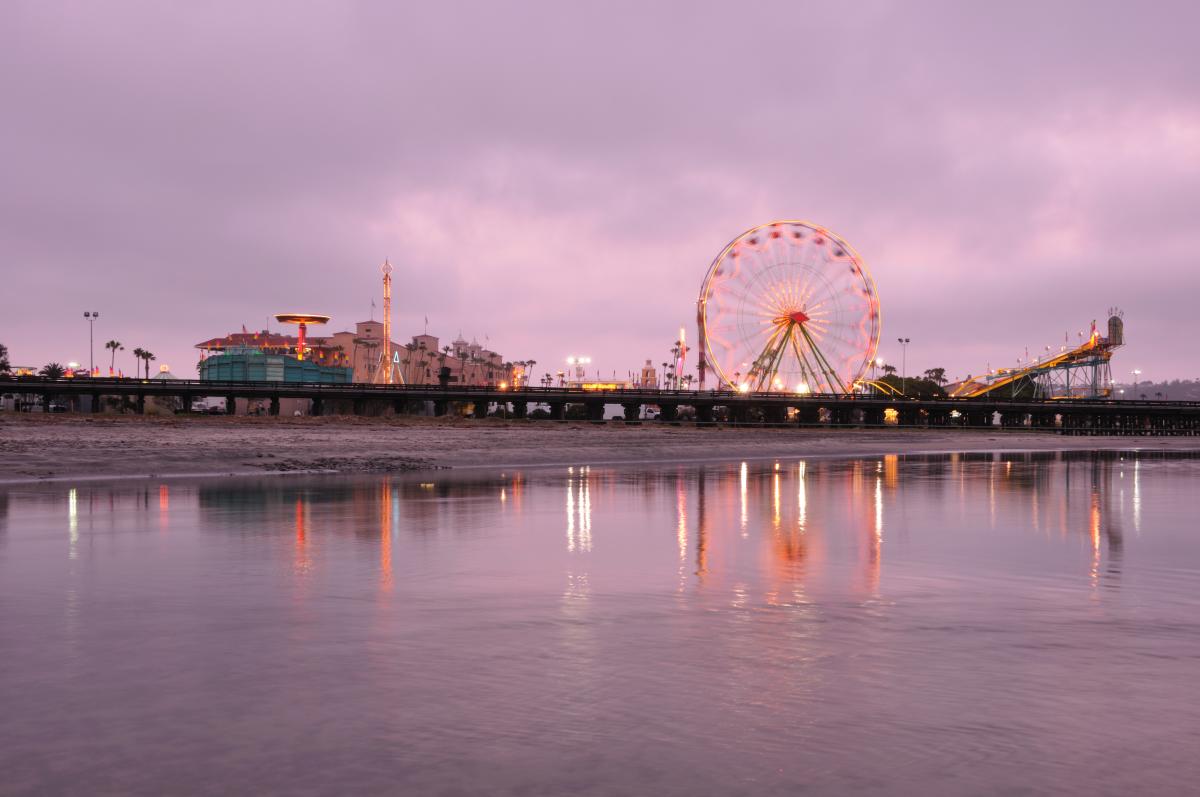 San Diego offers so many wonderful outdoor experiences like hiking, kayaking, climbing, and exploring nature. The 2023 theme is meant to honor the natural beauty around us and inspire locals and visitors alike to experience the natural beauty of the mountain and coastal landscapes surrounding San Diego County.
So, if you're ready to have an unforgettable day of fun - check out this guide to the 2023 San Diego County Fair. Head to Del Mar Fairgrounds and get ready to have so much fun!
Upcoming events at the San Diego County Fair
Every day there is something new to experience at the San Diego County Fair. Check out some of the fair's competitive exhibitions, explore San Diego Grown (which celebrates local agriculture), or catch some performances at the fair's featured stages. New events each week make sure that there is always something entertaining happening every time you visit throughout the summer.
In addition to food, rides, shopping, and live music – be sure to check out the various exhibitions and contests taking place at the San Diego Country Fair this year. Competitive exhibits like baking contests, eating contests, and livestock breed shows offer all of the classic fair fun.
Wine Festival - June 17
Asian & Pacific Islander Festival - June 17
Gospel Festival - June 24
Beer Festival - July 1
Summer Concerts at the Fair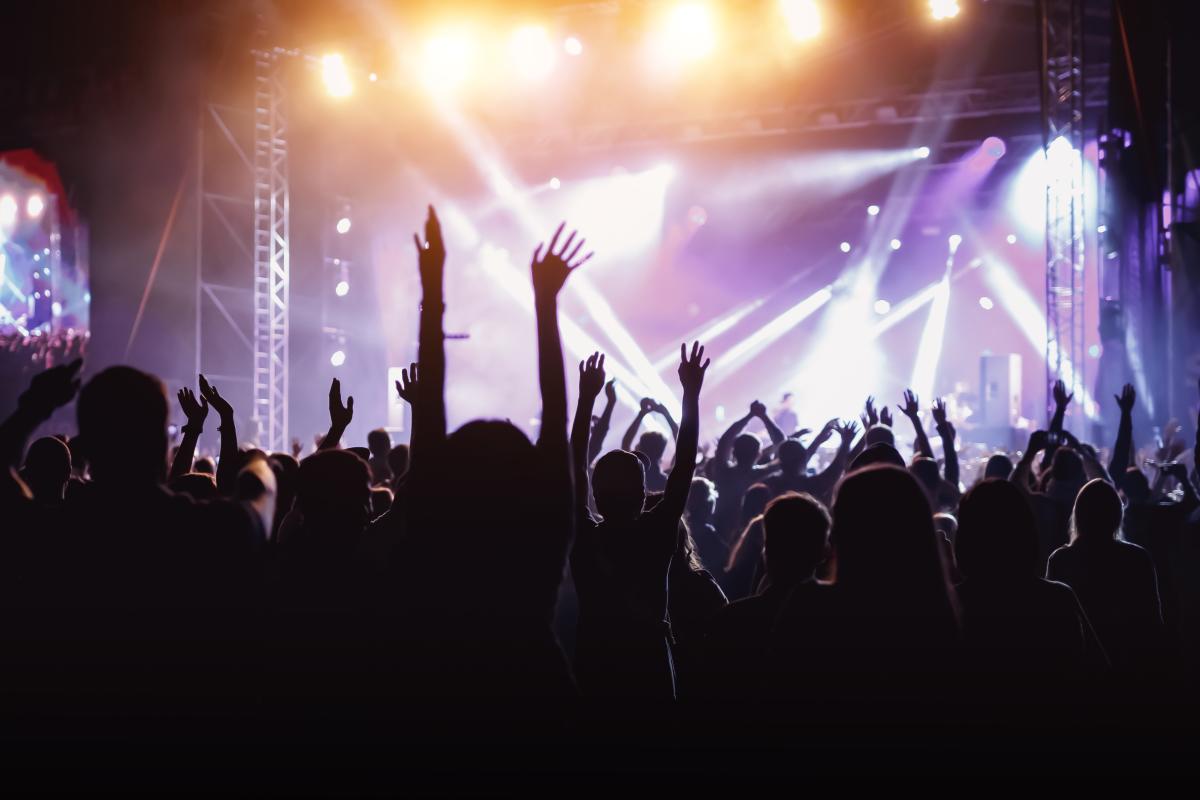 The summer concert series at the Del Mar Fair is one of the most highly anticipated events in San Diego. Del Mar Fairground has an incredible outdoor concert venue onsite. These shows offer an affordable alternative to expensive ticketed concerts. Throughout the fair season, there will be various performances from local musicians and big-time national celebrities. Each night, visitors can enjoy live music, stand-up comedy, and other performances. Headliners usually begin around sunset. This year's concert series includes:
Lynyrd Skynyrd - June 17
GRUPO BRONCO - June 18
BOYZ II MEN - June 22
STEPHEN MARLEY WITH HIRI - June 24
LOS TIGRES DEL NORTE - June 25
NELLY - June 28
ELLE KING & RANDY HOUSER - June 29
ALABAMA - July 1
SWITCHFOOT - July 3
Fair food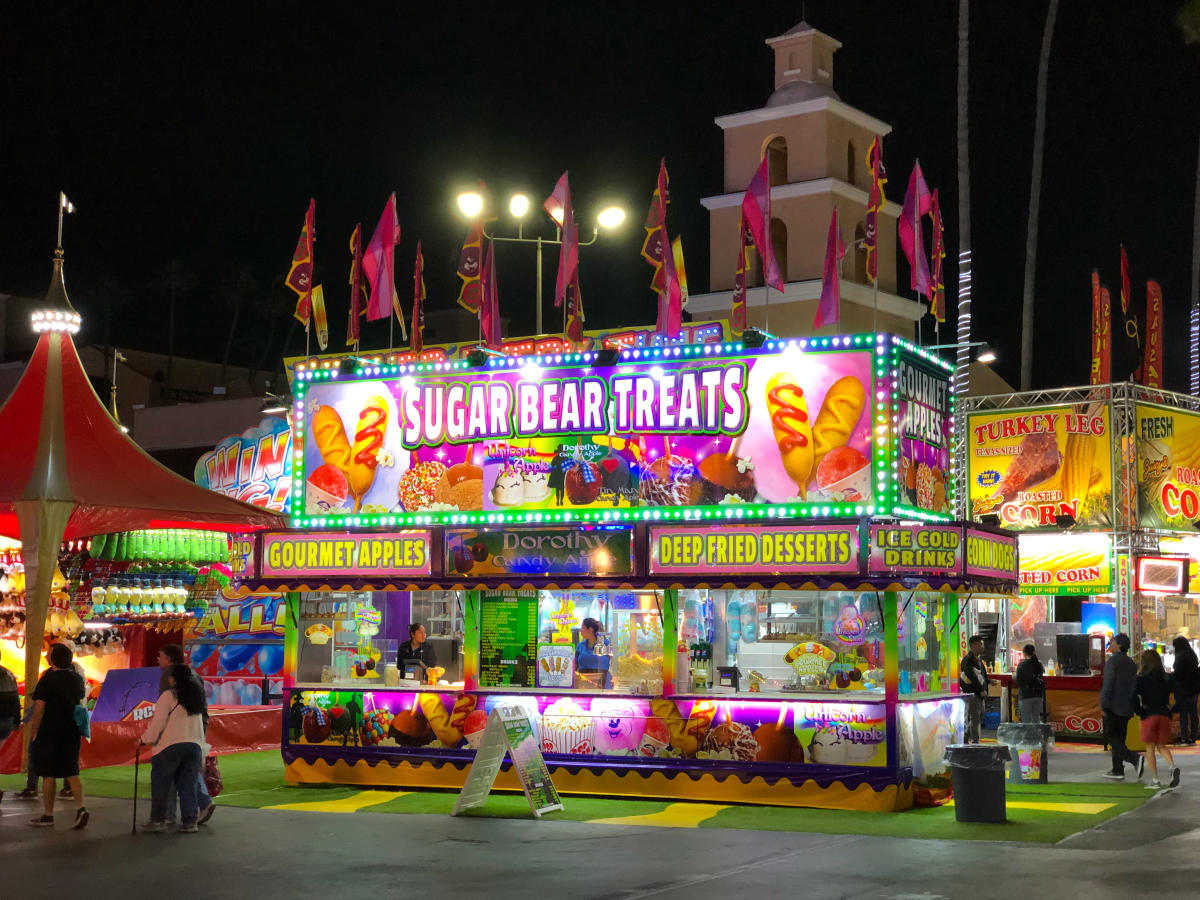 Mouthwatering munchies await at the San Diego County Fair, so make sure that you come hungry! Get ready to gorge yourself on fried food, chocolate chips, whipped cream, and maple syrup! Here are a few of our favorite must-try treats:
Fried Oreos at Chicken Charlie's Pineapple Express
Mexican Funnel Cake at Mexican Funnel Cake
Chocolate-Dipped Strawberry Shortcake with Cream Cheese Frosting Sundae at Crutchee's Cream
Ramen Burrito at Chicken Charlie's
Loaded Cheese Stick at Ricky's Corn Dog & Cheese (topped with more shredded cheese of course!)
Maple Bacon Bomb Cinnamon Roll from Country Fair Cinnamon Rolls
Biggy's Hot Cheeto Chicken Sandwich
Rides at San Diego County Fair
There are plenty of rides available for kids in the Kids Zone, but thrill-seeking adults will find even more fun in-store on a visit to the San Diego Country Fair. Gravity-defying rides will twirl and whirl you through the air, as you ascend to heights that offer views over the fairground and coastline beyond. Not for the faint of heart, rides like High Voltage and Giant Wheel keep lines of visitors waiting to ride year after year.
It wouldn't be a carnival without rides, so don't skip out – there are more than 60 rides to experience during your visit! Rides take around 3-4 tickets each and tickets can be purchased via the Fun Pass mobile app for around .75 USD per ticket. Tickets can also be purchased onsite.
Fair admission
San Diego County Fair admission costs vary throughout the week. On Wednesdays and Thursdays, the cost is $15 per adult. Friday-Sunday adult admission costs $20. Seniors over 65 and children under 12 receive admission discounts of $3. Kids under 6 are always free, and kids under 12 are free on Fridays.
For discounted admission and parking, you can purchase your tickets online ahead of time.
The gates are open at the San Diego County Fair starting at 11 am from Wednesday - Sunday and close at 10 pm. Although many events at the fair stay open later, you won't be able to enter after 10 pm. The fair is closed Mondays and Tuesdays, with the exception of July 3rd and 4th when the park will be open all week long during normal hours.
When is the best time to visit the San Diego County Fair?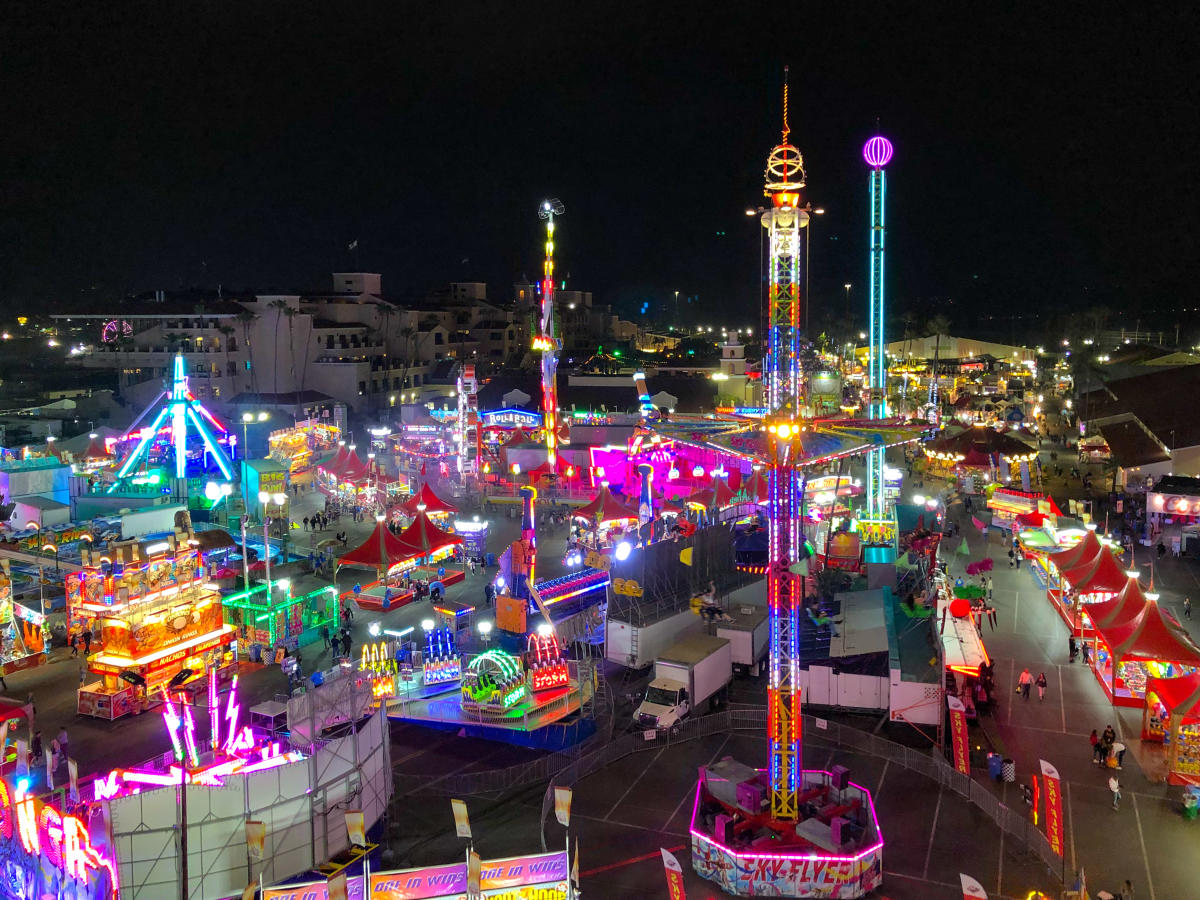 There is no bad time to visit the San Diego County Fair!
Opening hours are from 11 am to 10 pm from Wednesday-Sunday and if you want to avoid the largest crowds, it is best to arrive early in the morning, or later in the afternoon to escape the midday rush. The parking lots do fill up, which is something to keep in mind if you are visiting on the weekends.
If you're able, visiting the Del Mar Fair on the weekdays is a wonderful option because you can get discounted tickets for adults, kids, and seniors.
How to get to the San Diego County Fair
The Del Mar Fairground is located just over 20 minutes from downtown San Diego if you're traveling by car, making a trip to the Del Mar Fair is easy and quick. If you're driving to the fair, simply take I-5 North towards Los Angeles and hop off at the Via De La Valle exit. You'll see signs once you get off the exit for the Fairgrounds and Racetrack.