Guide to San Diego's UTC Mall
It's no secret that there is plenty of shopping in southern California, and San Diego County is home to nearly 20 different malls. So, choosing between these options might feel a little difficult at first if you aren't focused on a specific location to meet your needs.
Westfield UTC mall in University Town Center, just east of La Jolla, San Diego, frequently tops the list when it comes to San Diego malls, and for good reason. With over 200 shops, restaurants, and entertainment venues, including luxury stores, a movie theatre, and gym spaces, Westfield UTC mall has it all!
If you're looking to head to the UTC mall after a morning exploring La Jolla Shores, or on the way from downtown San Diego to North County's Carlsbad State Beach, you're in the right place. We'll go over all the need-to-knows… before you go.
What is the Westfield UTC Mall?
This mall, located in San Diego's University Town Center, just east of the popular La Jolla neighborhood, is a popular area for locals and students from the nearby University of California San Diego to shop, eat, and find other entertainment.
The mall is a part of the Westfield Group, which owns malls all over the United States, including plenty across the state and a few more in San Diego specifically.
Where is the UTC Mall Located?
The UTC Mall is in the University Town Center (UTC) neighborhood of San Diego, which is often lumped in with the greater La Jolla area.
You can get to this mall easily from downtown San Diego, and it is a great stopping point if you are driving from there up to North County's Encinitas or Carlsbad neighborhoods.
Westfield UTC Mall is quite close to UCSD, the beach, and the famous Torrey Pines golf course. In fact, you can even walk there from many nearby apartments and hotels.
About University Town Center, San Diego
University Town Center itself is a region of the larger San Diego County that boasts great shopping, art, dining, outdoor spaces, and, thanks to the university, higher education spaces.
UTC is a hotspot in San Diego that locals love, and many visitors don't even know to explore. Thanks to its humble reputation, UTC is a wonderful way to avoid some of the busier parts of San Diego and make the most of your day.
Things to Do at the UTC Mall
What is there to do at Westfield UTC Mall, you may ask. From food to activities, and shopping, of course, there is something for everyone!
 
Food at UTC Mall
True Food Kitchen is the perfect brunch spot for anyone looking for both delicious and healthy, sustainable food. You can turn this into a boozy brunch, or just kick back with friends for a filling, healthy meal with lots of flavors. True Food Kitchen has hot toddies that are amazing on colder days if you're looking for an experience somewhere in between bottomless brunch and nutritious lunch.
Raised By Wolves is one of the most popular cocktail spots in all of San Diego, and this famous speakeasy just so happens to be in the UTC mall. We won't give too much away but let's just say that you'll appreciate the innovative way that you get from the front-facing liquor store to the hidden bar behind.
Javier's is a wonderful restaurant that serves Mexican food and makes it feel as if you've been instantly transported to Tulum, thanks to the woven décor and greenery both in and outdoors. Enjoy the sit-down, fine dining experience that this spot at the edge of UTC Mall has to offer. Javier's is a local favorite for a reason!
Shopping at UTC Mall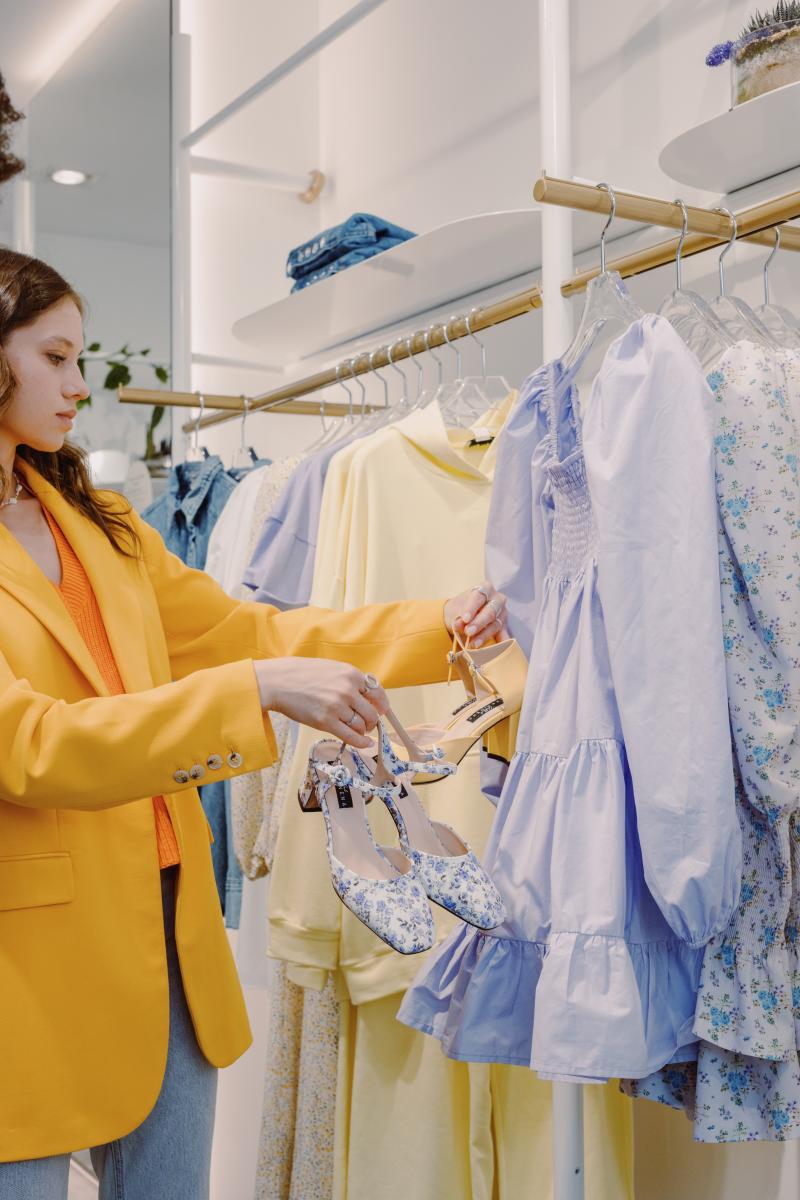 Macy's is perhaps the most popular, largest department store at the UTC Mall, taking up the main part of the mall's southern section. If you're looking for something specific, it's hard to go wrong with this classic spot. Nordstrom is a close second when it comes to larger, more versatile stores, as well.
Aritzia has become one of the most popular shopping locations for adults of all ages in southern California. For the most up-to-date styles and attentive staff, and to get a sense of what's 'in' right now, head to this design house and boutique.
Louis Vuitton's UTC location is one highlight of the recently renovated mall. It lies in the northwest portion of the mall, among many other designer brands that you are sure to recognize, making this shopping center the go-to for luxury goods as well as everyday staples.
Entertainment at UTC Mall
UTC Mall is a true entertainment destination, and that includes the popular outdoor playground space that sits in the middle, ready for kids to take a play break and adults to soak up that San Diego sun that we all know and love. This playground is perfectly situated near the Lego store, a toy store, and the G3 Kids gymnasium to create a kid-centered section of the mall.
For children and adults, there is an AMC 14 theater with fully reclining chairs to make for a relaxing, comfortable movie theatre experience.
There is even a dog park that is part of the mall space so that your furry friends can play as you enjoy the day.
Fitness at UTC Mall
Not only is this area home to a 24-Hour Fitness location, but it also has an indoor ice-skating rink where ice hockey teams practice, kids learn to skate, and the public can also enjoy certain opening hours. Special events like group yoga and fitness classes are held throughout the year. 
If these aren't your speed, head to the SoulCycle location instead, just around the corner from both other fitness areas!
How to Get to the UTC Mall
If you're coming from downtown San Diego, or many other areas, getting to UTC mall is simple. Just hop on the 5 (Interstate 5) which runs north to south, and you'll be there in no time!
The mall sits along Genesee Avenue to the West and La Jolla Village Drive to the North and is most easily accessed off exit 28-B toward La Jolla Village Drive.
Parking at the UTC Mall
This space has no shortage of amenities, and good parking is thankfully included. Unlike many popular shopping areas nearby, UTC mall has plenty of parking, from outdoor lot space to parking garages both under and above ground.
You'll be able to park for free if your stay is under 2 hours, and there is a small fee to park per hour after that initial grace period.
Other Westfield Group Malls in San Diego County
Westfield UTC is not the only mall in San Diego that is owned by the Westfield Group. In fact, you'll find one location blocks from another mall, owned by a competitor, in the Mission Valley neighborhood, and one further south in National City.
Mission Valley Mall - Mission Valley
The Mission Valley Mall, much like UTC, is named after the neighborhood of San Diego it sits in. Located near another local university, the University of San Diego, this is a popular shopping center that sits between the I-5 and I-8 highways.
You'll find a mall called Fashion Valley just a few minutes from this location, but the competing Simon Property Group manages it.
If you are staying closer to downtown but want to experience a San Diego mall, this might be the one for you!
Plaza Bonita Mall - National City
Plaza Bonita Mall is the furthest south of the 3 San Diego Westfield locations, sitting in National City near the border of Tijuana, Mexico.
With many of the same amenities as the other 2, you'll find that this mall is more of an indoor style, with stores being accessed from within the central building. This contrasts the UTC and Mission Valley locations which are both more outdoor based, with shops and restaurants being accessible from outdoor pathways.
Wrapping Up
Make the most of your shopping experience in San Diego by heading to the Westfield UTC Mall, or one of their other locations throughout the greater area.
While we love the malls and their unique convenience, there are also plenty of other shopping centers and standalone shops spread across UTC, La Jolla, and all of San Diego.
So, happy shopping… and adventuring!
Let us know if there's anything you would have added about your experience with the San Diego malls.