Whether you're just passing through San Diego for a week by the beach, or if you've been a resident for years, you might be craving a change in the 'same old, same old' activities that tend to take on the representation of summertime. After a long beach day, hours at a local theme park, or walking all around one of San Diego's many coastal downtown areas, head south and enjoy a movie.
The South Bay Drive-In provides the perfect mixture of getting to be outdoors on a summer night while still allowing guests to enjoy the comfort of their car, chairs, or perhaps a hammock strung between two cars for those feeling a little adventurous. Not only is this space perfect for catching a double feature with the family, but it is also home to a swap meet of over 300 vendors, 3 times a week. It's one of the best drive-in movie theaters near San Diego! 
If you're looking for the perfect summer activity in San Diego, the South Bay Drive-In might just be the place you've been looking for. Whether it's a Wednesday shopping trip or a Friday night movie night at one of the three screens, you're sure to have a blast all while being brought back to your old roots of a childhood summertime outside.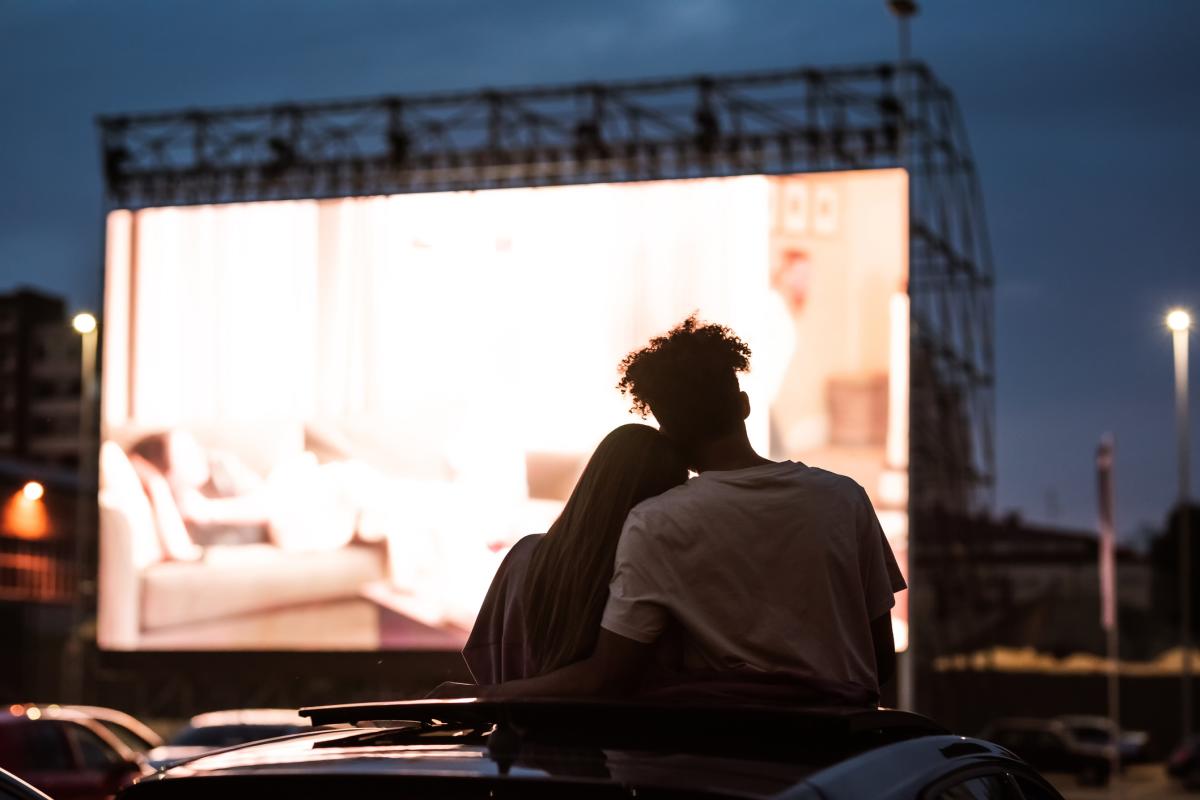 About the Drive-In
The South Bay Drive-In has been around since 1958 and immediately became a popular destination among San Diegans as both a date night spot and somewhere to bring the whole family for a movie night under the stars.
They originally had just one 100-foot screen that was the focus of the drive-in until they expanded in 1974 and added the additional two screens that make up the three-screen fleet we can watch movies on today.
Finally, decades later, in 2008 the theatre upgraded its systems even more and added Technalight Projectors and FM Stereo Transmitters to broadcast better sound and brighter, clearer pictures that would satisfy all guests.
South Bay's goal now is to provide a setting where movies can remain affordable and family time can remain a priority, especially at a time when tickets often cost just as much as going to restaurants or bars.
With bathrooms, concessions, a great culture, and a ticket price that can easily fit into a vacation budget, the South Bay Drive-In Theatre is perfect for enjoying a nice movie night, whether it's July or December.
Enjoy two movies back-to-back or just stay for one. It's up to you!
Come for the Swap Meet, Stay for a Movie
The South Bay Drive-In takes it up a notch compared to many other regional drive-in spaces by offering a swap meet three times a week.
Open on Wednesday, Saturday, and Sunday from 6 am until 2 pm, these swap meets feature over 300 vendors and a wide variety of products that are sure to meet the interests of anyone who shows up.
Admission on Wednesdays is $1 and just $.50 on Saturdays and Sundays. So, this is an activity that will also keep you from breaking the bank!
Of course, with the meets ending at 2 pm, you won't want to stick around all day until movies begin showing. We recommend a trip to Imperial Beach to get some sun, grab some food, and explore before coming back to catch a double feature if you so wish.
South Bay Drive-In FAQ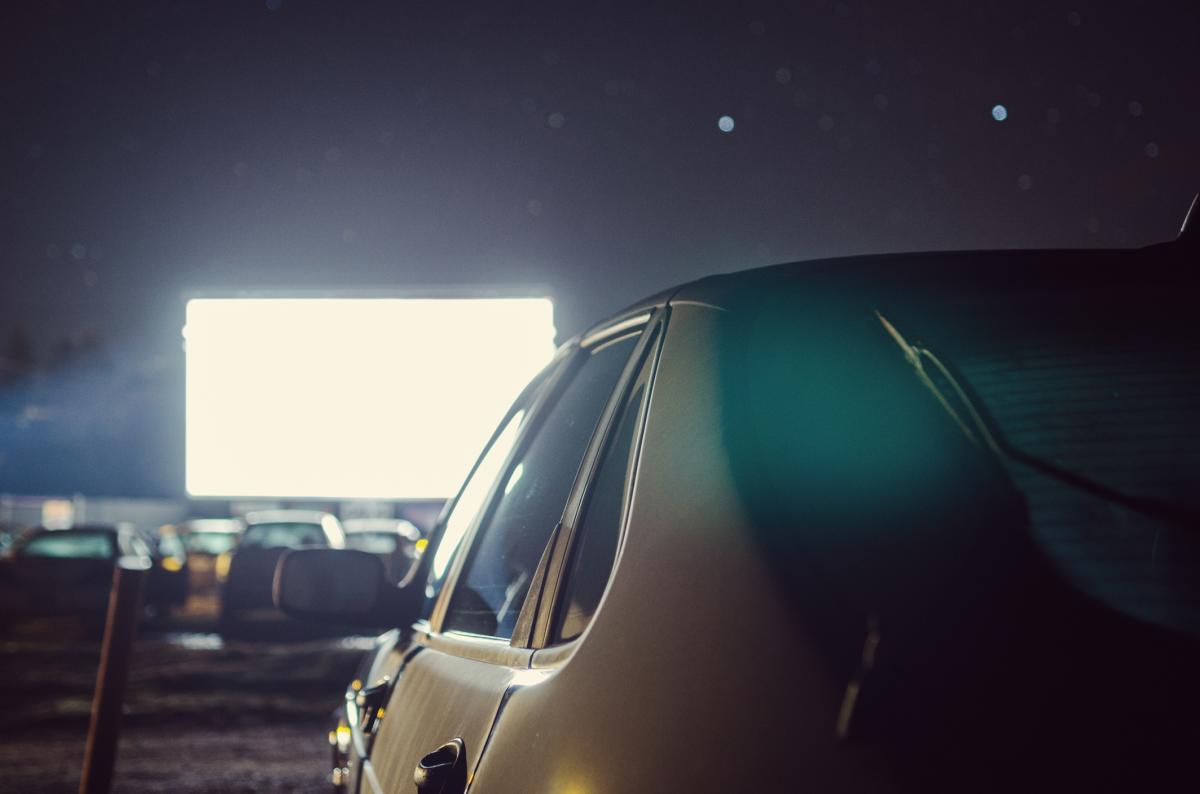 It may seem that if you've been to one drive-in, you've been to them all. This isn't quite the case, though. As you prepare for a movie night or swap meet visit at South Bay Drive-In, here are some things to keep in mind.
How Much Do Tickets Cost?
If you have a child aged 5-9, you're in luck! Tickets for this age range are just $1 while older children and adults cost just $10.
If you don't have cash, not to worry…most of us don't carry it much anymore. The drive-in accepts all major debit and credit cards for your convenience.
When Can I See a Movie?
The South Bay Drive-In Theatre is open 7 days a week, 362 days a year. Theaters are even open in the rain…unless the space floods and they are forced to close.
The first of the movies that play in the summer start at 8:30 pm, and we recommend arriving about an hour beforehand to secure the perfect spot.
Run times of the first movie of the night will determine the second movie's start time, of course, but it tends to range from 10:30 to 11:05. You can show up about 15 minutes early for this one to grab a spot but avoid driving through the lot while the first movie is finishing up.
It should be noted that the sun setting earlier in the winter will bring earlier showtimes, so always feel free to check out seasonal hours on their website's Now Playing page.
Can I Buy Snacks?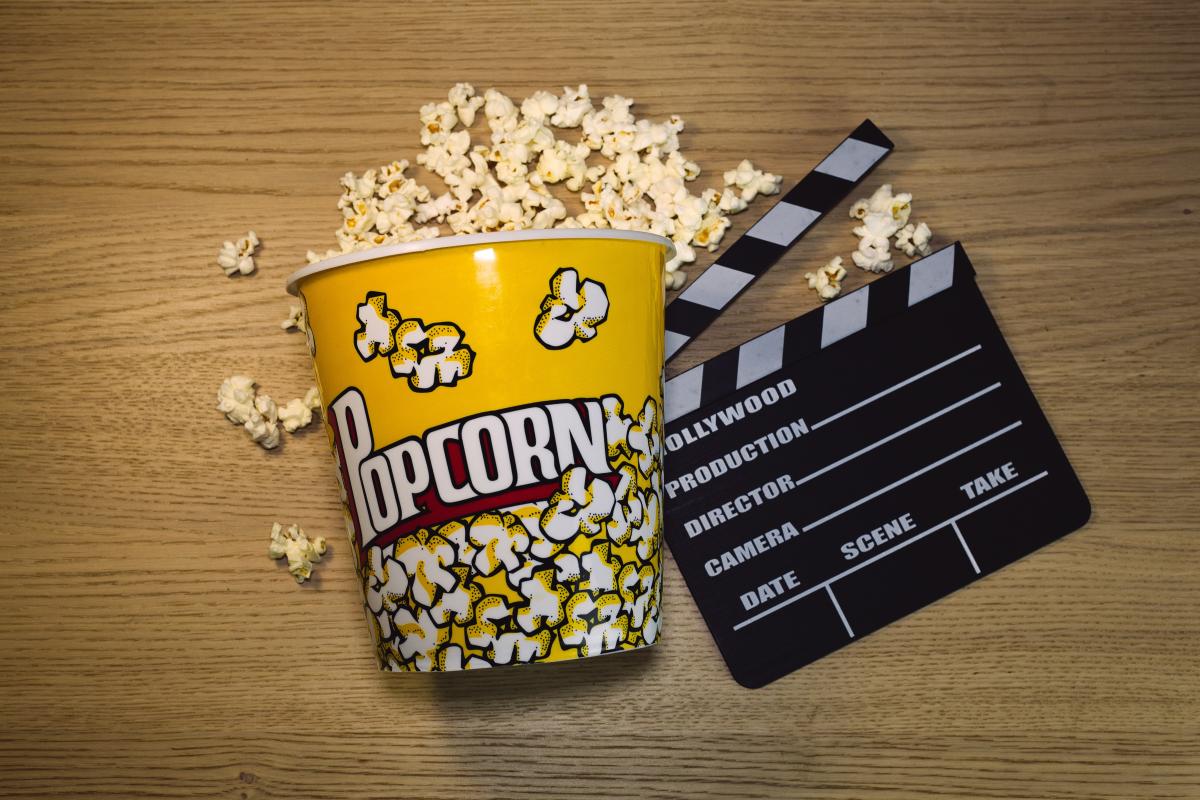 We thought you'd never ask!
The theatre has a snack bar stocked full of candy, popcorn, drinks, and some delectable carne asada nachos. It's worth mentioning that the snack bar is still cash only, so come prepared if you're wanting to grab some refreshments on-site.
Since you're here, we have a cheat code for you… head to the Snack Bar page on the South Bay website for a free drink coupon. You can get a medium drink with a purchase of popcorn or a small drink when you buy an order of nachos.
What if I Want to Bring My Own Snacks?
As we mentioned, we know that not everyone has cash readily available these days. So, if the snack bar isn't the right fit for you, of course, you can bring your own snacks! It is your car, after all.
The theatre asks that you don't bring in alcohol or weed in order to keep the space family-friendly and accommodating for all that wish to enjoy a movie that they can hear and see without interruption.
How Will I Hear the Movie?
Speaking of hearing the movie, the theatre's FM transmitters allow you to hear the movies through your car radio.
If you're concerned about your car battery dying, we recommend bringing a battery-powered, portable FM radio that you can use instead.
What if I Prefer to Watch a Movie With Spanish Audio?
The radio-transmitted audio is in English, and that remains the best way to hear movies with their original sound.
However, if you want to listen to a movie in Spanish, you can download the Theater Ears App for free on both the Apple Store and Google Play.
Can I Bring an RV if I'm On Vacation?
Yes, guests can come in an RV Sunday through Thursday. You don't even have to be on vacation!
Please keep in mind that you'll need to park in the spots designated for oversized vehicles which are near the back of the theatre. This will ensure that you don't block other normal-sized vehicles.
Buses, on the other hand, are not allowed at the theatre.
Exploring San Diego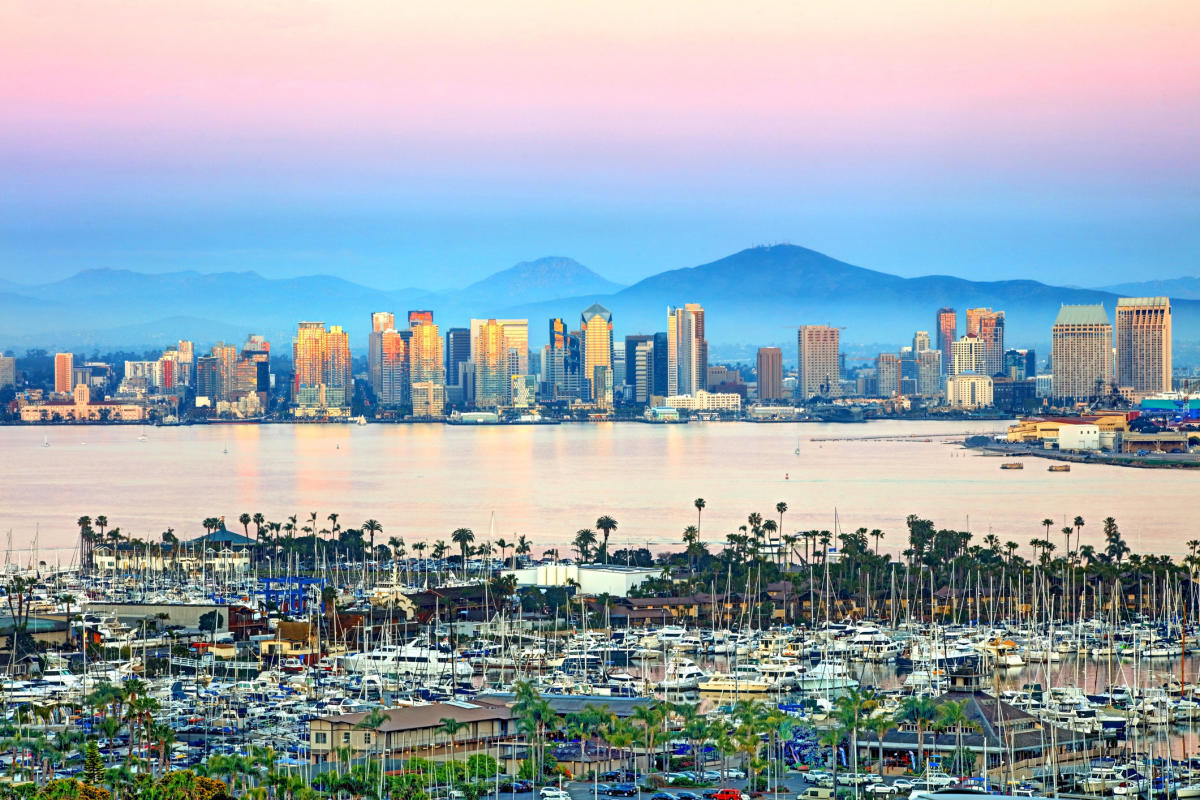 The South Bay Drive-In is conveniently located near San Diego's popular Sesame Place, as well as the San Ysidro border. So, the world is your oyster as you continue to explore the area with kids, or as adults looking to spend the day in TJ.
Of course, that is just skimming the surface. The South Bay Drive-In is only about 15 miles from downtown San Diego, meaning that you can access areas like Little Italy, Seaport Village, the Gaslamp Quarter, and more in just about 20 to 30 minutes depending on traffic.
No matter if it's the double features, well-priced movie tickets, or the ability to bring your own food that draws you, we know you'll have fun at South Bay, one of the area's best drive-in theaters. 
Do you have some tips or tricks regarding the South Bay Drive-In? Let us know at @sandiegodotcom on our socials! We love hearing our readers' perspectives on these San Diego gems.