If you're familiar with San Diego, it's hard not to know (and love) La Jolla. This diverse, beautiful area fits right into the folds of cliffs along the coast and is conveniently accessible from downtown and the communities further up in North County, San Diego. Buying a home here would be a dream for almost anyone, and if you're looking, we have some information to help guide you.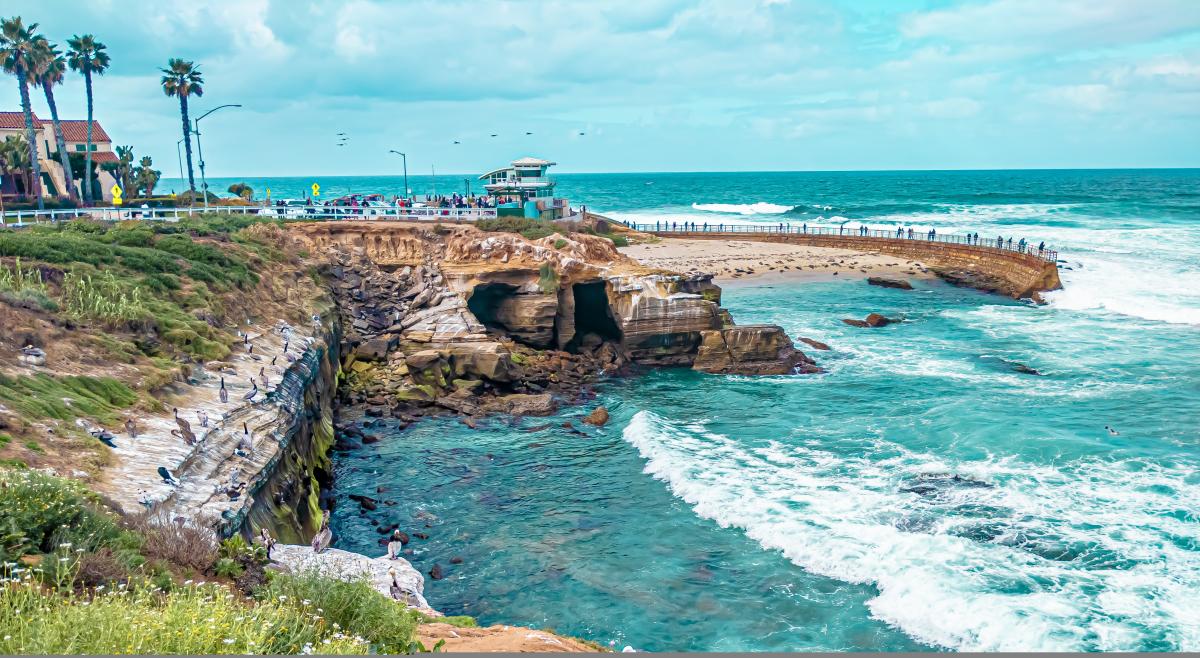 La Jolla Colony is a unique residential community made up of seven smaller neighborhoods and is arguably one of La Jolla's most affordable areas to buy a home. Sandwiched between La Jolla Village and University City, La Jolla Colony is perfectly positioned to easily hop on the I-5 to make it wherever you may need to go. As you begin your search for a home, apartment, or condo in the La Jolla area, La Jolla Colony should be at the top of your list. We'll go over what the area is like, nearby amenities, and what it might be like for you to settle down in this part of San Diego.
Living in San Diego, CA
To live in San Diego is to have access to the ocean, parks, universities, quaint town centers and a bustling downtown by the bay, and anything else you might dream of. It's a gem of not only Southern California but of the West Coast. Depending on what area you choose to call home, you might have a very different experience than others that also live in San Diego. For example, living near the bars in Hillcrest will provide quite a different lifestyle than shacking up by the beach in Leucadia or residing in a high-rise in the Gaslamp Quarter.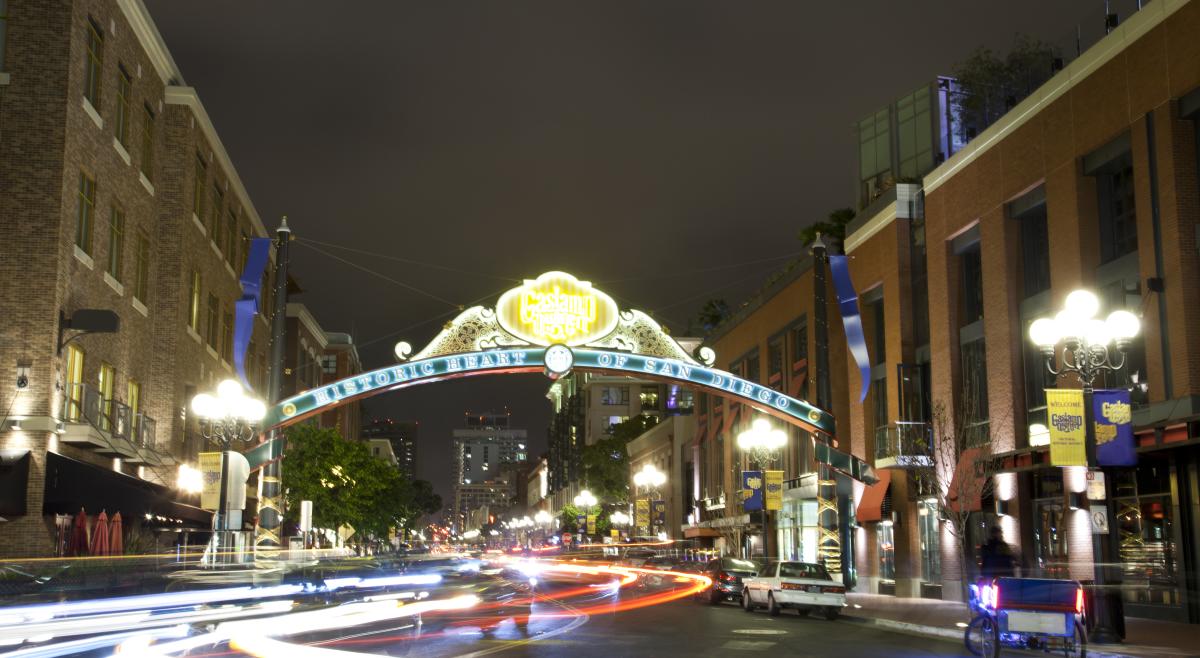 La Jolla is often seen as one of the more expensive areas to live in San Diego, but it doesn't necessarily have to be. The coastal regions like La Jolla Cove and La Jolla Shores where single-family homes are more predominant, and the beach is just a 5-minute walk away will be costly, but as you move just a little further inland, prices will be a bit more affordable. La Jolla Colony and the surrounding areas are sandwiched in a triangle between Interstate 5, 805, and U.S. Route 52, meaning that it is extremely convenient to hop on a highway and get to wherever you need to be without the added commute of going through lots of side streets to get to a highway.
Exploring the Areas of La Jolla
So, we're talking about the many areas of La Jolla, but it may be hard to visualize what's where. Really, La Jolla is made up of many communities and neighborhoods, moving in from the coast until reaching Clairemont and University City to the east.
Much of the ocean near this region is also a part of the La Jolla State Marine Reserve and the La Jolla State Conservation Area. On the coast, you have the Village of La Jolla, which leads up north to La Jolla Cove, then further up to La Jolla Shores, and then, finally, up to La Jolla Farms before turning into the Torrey Pines area.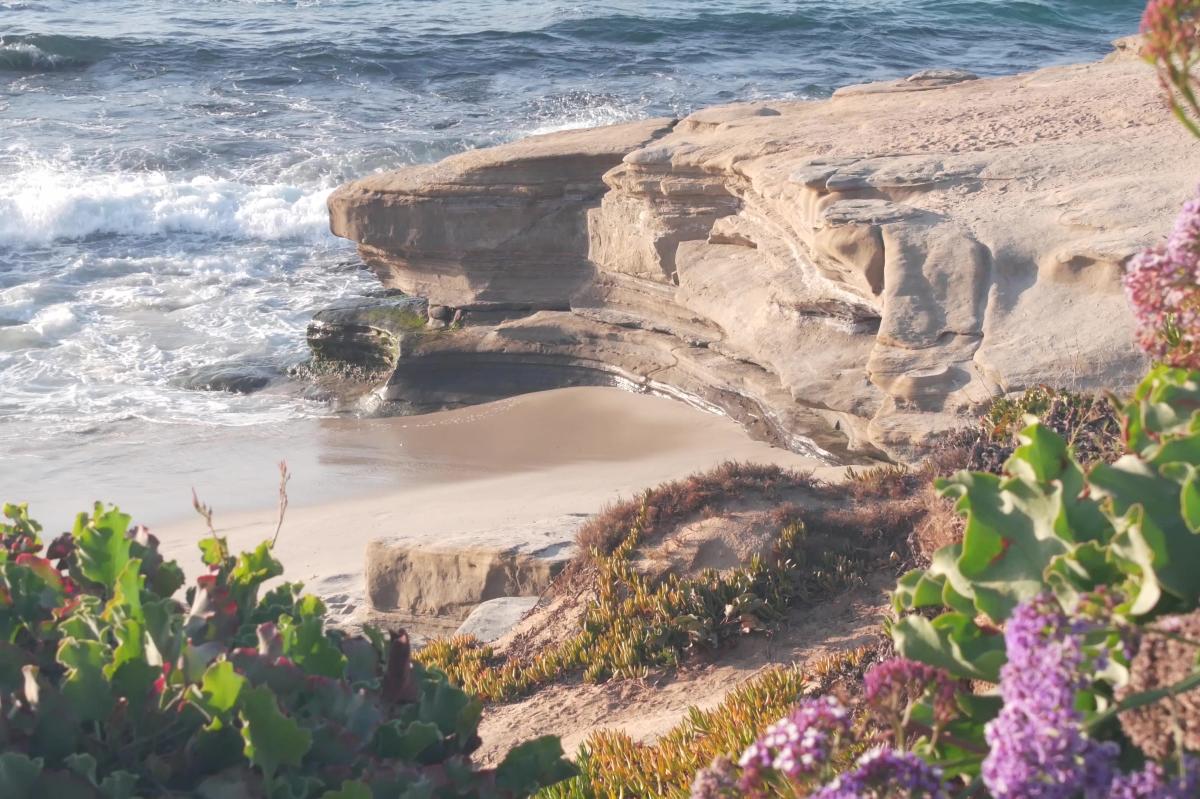 As you go inland, La Jolla Mesa is conveniently located just above the popular Kate Sessions Memorial Park (part of the Pacific Beach community.) That leads up into areas called Muirlands West and Hidden Valley, before turning into La Jolla Heights and the UCSD campus, near which you will find La Jolla Colony.
Things to do Near La Jolla Colony
In La Jolla Colony, you'll find yourself positioned an easy 10–15-minute drive to Black's Beach and the Torrey Pines Glider Port where you can enjoy picnics and look over the water, or even hike down the cliffs to the sandy beach if you wish.
The University of California San Diego (UCSD) is right nearby, so there are many college students, professors, and other academics living in the La Jolla/University City area. This means that bus stops are well-lit, and the area feels very safe to walk around alone, even at night. There is always someone out, making it an easy place to meet your neighbors. 
The La Jolla Colony area is surrounded by other apartments, shops, and grocery stores that are walkable if you want them to be, though there is also plenty of parking space if you prefer to drive. Speaking of driving, you will also be less than 5 minutes away from the Westfield UTC mall, which is full of shops, dining, gyms, and other entertainment. It's a great place to spend a day on your laptop at a café or shopping around with friends.
There is so much green space to be found from the Doyle Community Park to the much larger Rose Canyon Open Space Park. Enjoy a day reading a book in the park or hiking around the canyon if you (somehow) need a break from the nearby beaches. These are also great areas to take pets, and you'll see residents walking their dogs. If a more coastal hike sounds appealing to you, head to Torrey Pines State Park and hike along the water, the elusive Torrey Pine trees, and lots of other locals (and sometimes school groups) that are out enjoying nature.
Using a Real Estate Professional in La Jolla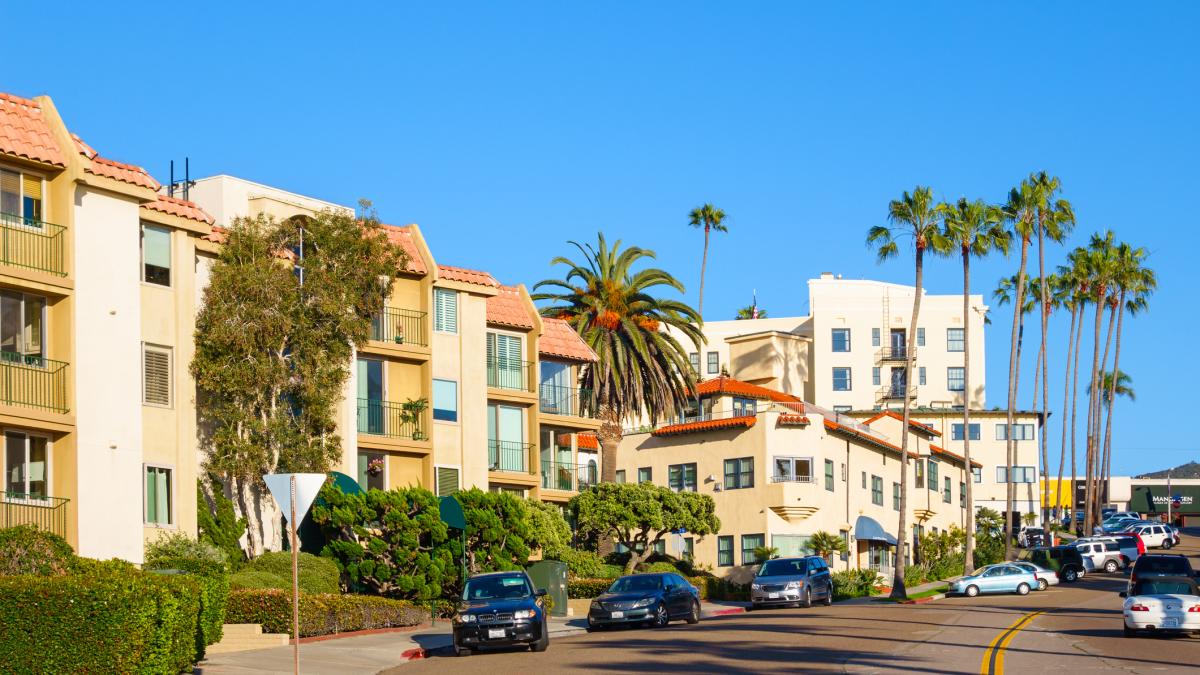 If you are looking to find a reliable real estate professional to help you beyond your research online and touring open houses, there are plenty of realty firms in San Diego that can help you look for a place in La Jolla.
The need for a real estate agent or realtor really depends on whether you are looking to buy a house, a townhouse, a condo, or if you want to rent. If renting is your goal, you don't necessarily need to hire someone to help. If your plan is to buy a place, you'll want a real estate professional's access to the MLS (multiple listing service) as well as their expertise, ability to set up private tours, and their knowledge of the area and what is standard throughout the process.
The appropriate professional will be able to identify properties, access list prices, get alerts, personally investigate locations, and communicate with the seller representation about pricing, negotiations, and final contracts. A brokerage firm will also be a welcome layer of support as you schedule tours and apply to buy a non-commercial space like a home or condo in La Jolla Colony. Once you have someone you've deemed reliable, you'll be able to make plans, take tours, and continue the process of leasing or buying.
Living in La Jolla Colony
La Jolla Colony is made up of seven different neighborhoods, known as:
· Madrid
· Barcelona
· Las Palmas
· La Paz
· Marbella
· Verano
· Valencia
Everything from apartments to condominiums, and townhomes to single-family households is available in this area of La Jolla. So, no matter whether you wish to rent or buy, or whether you have a tight budget or are financially flexible, there will be something that meets your needs in this community.
La Jolla Colony single-family homes rarely exceed a price point of $1 million, which might sound steep, but compared to its La Jolla Shores and Cove counterparts, is actually rather reasonable. If you do have a real estate professional you are working with, you'll be able to access the following information on the MLS:
· Square Footage
· Days on the Market
· Property Price
· Construction Type
· Bedrooms and Bathrooms
· Assigned School
· Lot Size
· Year Built
Apartments and Amenities in La Jolla Colony
La Jolla Colony is conveniently located minutes from the highways, but that is not the only amenity you'll find in this community. The apartments in La Jolla Colony are quite nice, most of which have a state-of-the-art fitness center, upgraded pool area, stainless steel appliances in modern kitchens, a fire pit and lounge seating, and things like new barbecue grills. You'll see that many spaces are upgraded, even in the communities that are more geared toward single-family homes.
Avalon La Jolla Colony is a popular choice if you are looking for a particular property to get started with. Their site has an accessible navigation menu, displayed property listings, and video tours, and will give you an idea of the quality, space, and amenities of the overall neighborhood. With biking trails, gyms with strength equipment, and pools that are meant to swim in, it is also easy to stay fit without straying far from home.
Moving to La Jolla
If you're making the move to La Jolla, you're almost guaranteed to love where you end up in this versatile, beautiful area. Do you live in La Jolly Colony or nearby? Let us know if you think we missed something about your community.
Our socials are @sandiegodotcom.
Happy moving, friends!