As you head to downtown San Diego's core, you'll find that the Gaslamp Quarter and Little Italy are the primary places to be. Conveniently enough, Music Box is located right in the middle of these two hubs for nightlife in America's Finest City.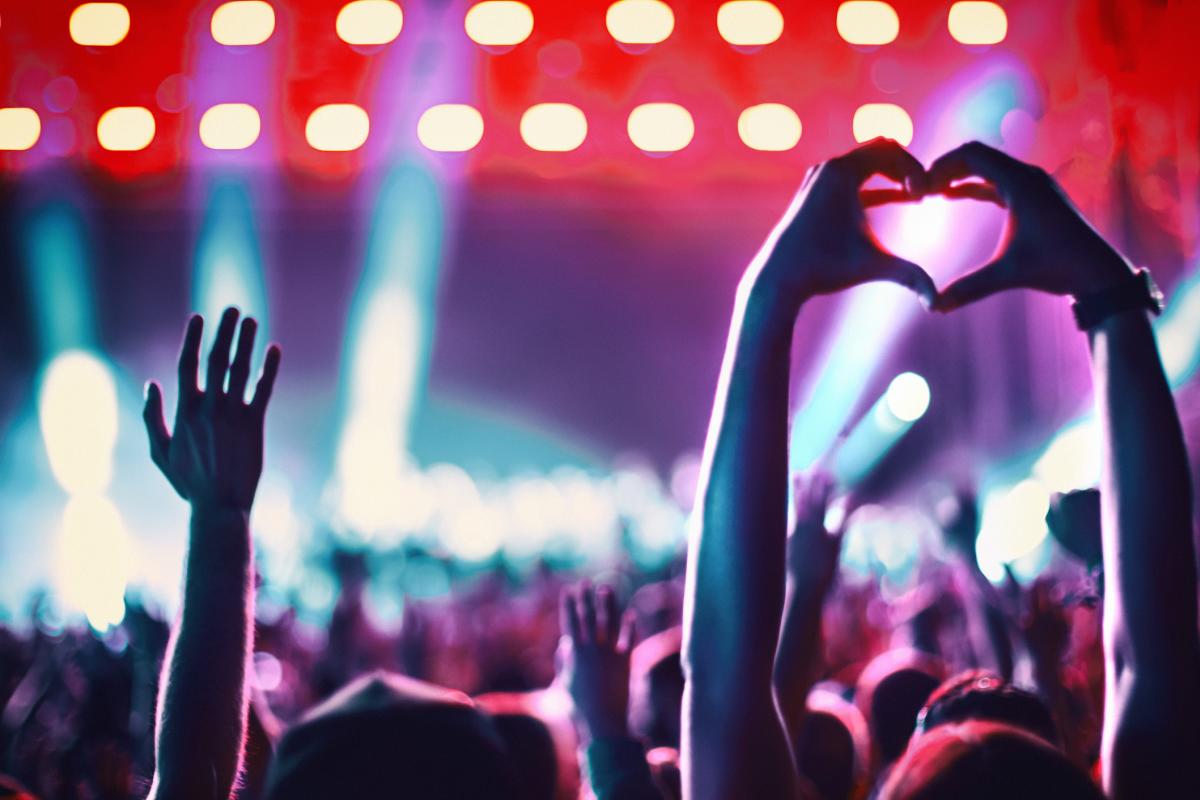 Music Box San Diego can be found on India Street between W A Street and W Ash Street, just blocks inland from Waterfront Park and the waters of the North San Diego Bay. A lofty tri-level venue, Music Box hosts a range of live music and events that always seem to draw a fun crowd.
If you're looking for a fun place to catch a summer concert or require a special event venue, Music Box could be the perfect spot for you in San Diego, CA. Let's talk a bit more about how you can make the most of your downtown SD experience with live music near the glistening waterfront that makes this area so special.
San Diego's Superb Outdoor Event Space
This three-story building has space for anything and everything you may dream up, thanks to each floor offering a totally different experience. All floors do offer views down to the stage, but if you are hosting an event of any kind, it is worth checking out each floor to determine which one might better suit your needs.
The First Floor
The main level of the venue comes with lounge spaces, a bar, and an outdoor patio, as well as a huge stage with an LED video wall. The largest floor, with a capacity of over 750 people, this one is suited for any type of event you might imagine.
The Second Floor (Mezzanine)
With a view that opens down to the lower-level stage, the mezzanine comes with five opera boxes that fit 6 to 8 people each. This is great for concert viewing, and offers some of the best seats in the house, not to mention an unparalleled experience.
The setting here is more intimate, with VIP service and the ability to host a smaller private event or create extra space at a larger event.
The Top Floor
A bar with beverage options galore, a stunning fireside lounge, and an outdoor balcony are surrounded by art on this floor, which also includes the VIP room's spectacular views.
This is a great option for a larger party that wants to see a show but not be in the crowd, or for a group that needs both private and ample space for their event.
VIP Room
Part of the top floor, the VIP room offers a first-class experience including an exclusive bar, 2 60" televisions, customized menu options, and more. This room is perfect for corporate buyouts or events that need added capacity.
This room is directly attached to the artists' green room, meaning that private events, meet and greets and media interviews often take place in this portion of the venue.
Book out a floor (or more) for:
· Holiday parties
· Corporate events
· Birthday parties
· Client appreciation events
· Conferences
· Launch parties
· Comic-Con after-party events
· Art shows
· Reunions
· Film screenings
· Video shoots
· Charity events
· Wedding receptions
Visiting the Venue
While Music Box offers plenty of live, public shows, it can also be rented out for private events ranging from corporate gatherings and holiday parties to fundraising galas and even wedding receptions. Whether you just want a VIP table and bottle service for a show or full-service event packages, this venue offers it all.
With an artistically immersed backdrop, this is also an ideal setting for things like product launches, birthday parties, and other fun events.
Seeing a Public Show
While events here are great, we also know that you might just want to see a show! There are plenty of upcoming concerts to attend, and there are some things you should know before you go.
Entry
So, doors open 60-90 minutes before the start of shows, and we recommend getting there early to get the best spots. Shows are mainly standing-room only, but some events do have seating, so make sure you're prepared for whatever your show brings.
The venue does not allow re-entry, so make sure you have what you need when you come in.
Rules
Music Box has some rules that they ask that you follow:
· Don't mosh or run into customers purposefully
· Avoid being visibly intoxicated
· Don't give cigarettes or alcohol to those that are underaged (this can result in removal without a refund)
· Don't smoke weed in the venue
· Avoid fighting with other guests
· Don't make other patrons feel unsafe
· Do not place beverages on second or third-floor railings (this can get really messy real quick)
Mainly, Music Box asks that patrons be respectful, and pay attention to tickets and any special notes when bookings are made. While there is no dress code at the venue, for example, musicians might sometimes request one. These sorts of show notes will be available as you book your ticket.
Tickets
You can scan your ticket from your phone to make things easy but if you're a local and want to save on ticket fees, hop on over to the box office from 11 am to 5 pm, Monday to Friday, to grab a ticket in person. This also works when you want to buy a super last-minute ticket right before a show.
Getting to Know San Diego
With so much to do and see around the Gaslamp Quarter and Little Italy portions of San Diego, you'll have a wonderful time exploring downtown.
Grab a bite to eat before a show or grab some drinks afterward. There are so many restaurants and bars nearby that your only worry should be deciding which one to choose!
With plenty of parking and hotels nearby, you shouldn't ever need to be far from the venue if you're coming in specifically for a show or event. Street parking in the area is free after 6 pm, so as long as you can find a spot, you're in luck!
If you're a local and looking to host an event here, you can check out the Music Box in person to make sure that it meets your needs.
Wrapping Up
Whether you come to Music Box for a concert, a day camp, or a private event, we know that you'll love this fun San Diego event space. Make sure to keep an eye on your belongings and be aware of your surroundings like at any other large event but, most of all, have fun!
Do you frequent Music Box or the surrounding area? Think you have some good tips we missed? Let us know @sandiegodotcom on socials!
Rock on, and enjoy your event by the bay.