If you're the kind of person who loves taking off for a weekend adventure in nature, San Diego is the ideal place to live. Those who are lucky enough to call America's Finest City home have countless options when it comes to planning the perfect getaway to a national park. The city is conveniently located in some of the most gorgeous national parks in the United States.
With San Diego as a starting point, there are national parks that can easily be visited as a day trip or a short overnight with drives as quickly as three hours. If you have a little more time to make a long weekend out of it, you'll have even more to choose from. Better yet, take a week and a half and plan the ultimate summer road trip visiting several of America's most famous national parks.
From lush rainforests to snowy mountain peaks, to majestic desert landscapes that stretch endlessly toward the horizon, you'll never get bored of exploring all of the epic parks near San Diego, CA. We've created this to the best national parks guide to inspire you to pack up the car, and get back to nature this summer!
Best National Parks Near San Diego for a Day Trip
Joshua Tree National Park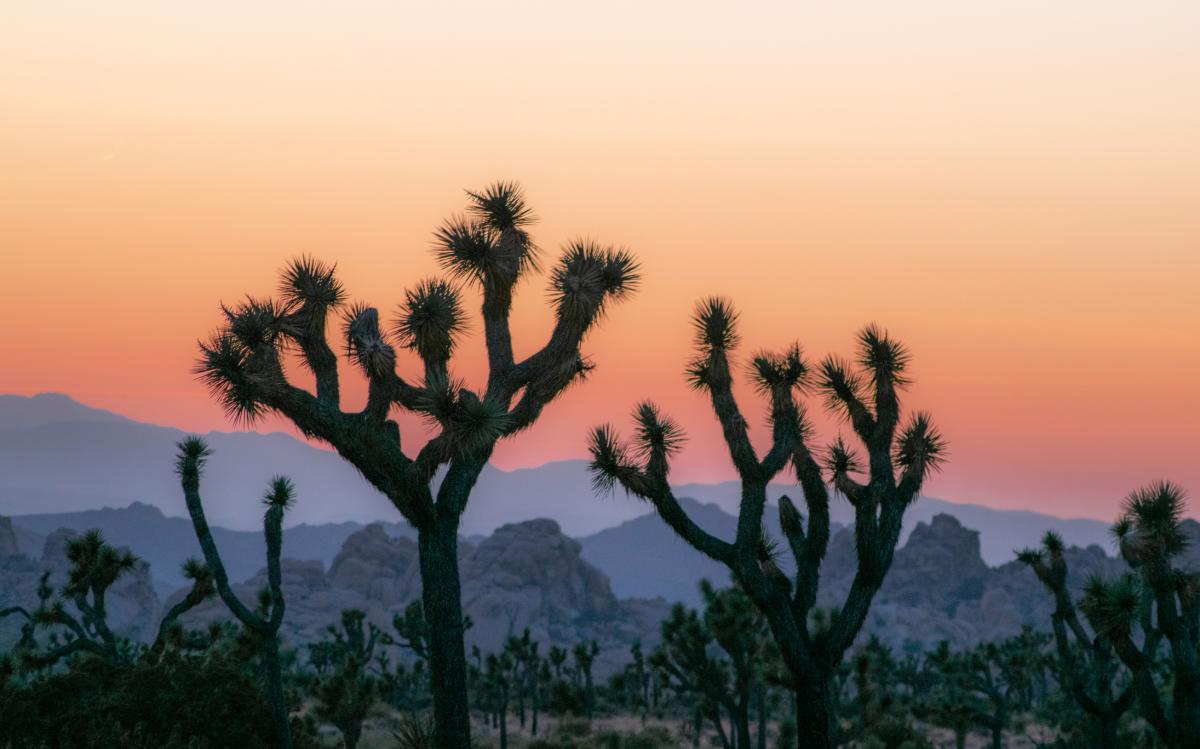 Distance from San Diego: 170 miles
Joshua Tree is beloved by everyone from Southern California outdoor recreation enthusiasts to instagram influencers. Located only 3 hours from San Diego, the park is known for its breathtaking desert scenery and the unique trees for which it is named. It's undoubtedly one of the most popular national parks near San Diego.
Joshua Tree is a great place to go rock climbing, with climbing routes for both beginners and experienced climbers. Echo Cove is a particularly popular spot for the sport and has over 8,000 rock formations.
There are countless hiking trails throughout the park, and anyone who enjoys a good trek will love exploring the trails and taking in the scenery. The climate in Joshua Tree National Park is best during the spring and fall months, so we recommend planning your visit then.
Joshua Tree National Park is also designated as an International Dark Sky Park, which means it is one of the best places in California to do some stargazing.
Channel Islands National Park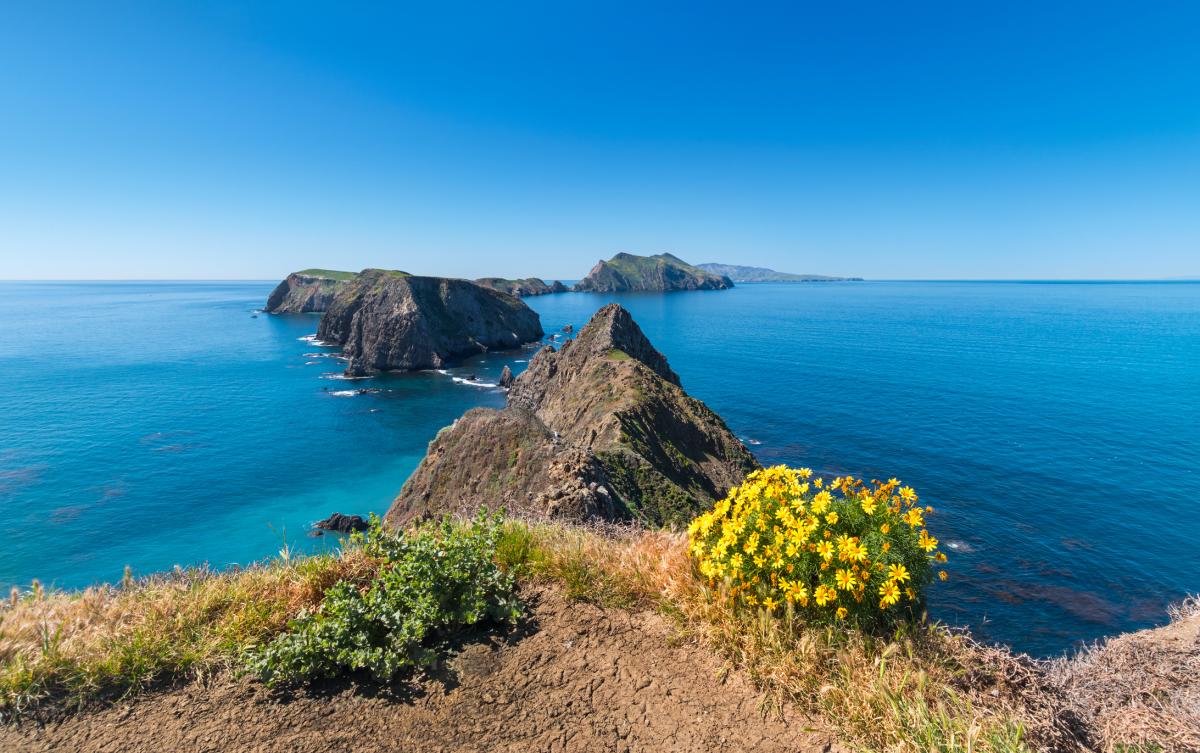 Distance from San Diego: 190 miles
If epic views of the Pacific Ocean along the West Coast are on your summer bucket list, head to Channel Islands National Park. It's one of the closest national parks to downtown San Diego and can be reached in just about 3 hours, as long as you avoid that gnarly traffic from the greater Los Angeles Region.
For this adventure, you'll drive all the way to the town of Ventura at which point you will embark on a ferry to the islands. Channel Islands National Park is known for its sweeping views and unique sea caves and it is an extremely popular destination for ocean kayaking enthusiasts.
The park is made up of several different islands. Santa Barbara Island is the smallest and has an interesting history. You'll see lots of wildlife like harbor seals, elephant seals, and birds. Anacapa Island has amazing hiking trails, and a lovely sunset spot called Inspiration Point. Santa Cruz Island has some cool caves to explore. Santa Rosa Island is covered in thick Torrey Pine forests, and San Miguel Island is the biggest of the islands with camping, ancient ruins, and plenty of wildlife. We recommend San Miguel if you plan to stay overnight, and as a jumping-off point to explore the other islands.
You can visit the Channel Islands National Park all year, but the summertime is best if you hope to spot whales as they migrate to the area during the summer months.
Best National Parks for a Weekend Getaway
Death Valley National Park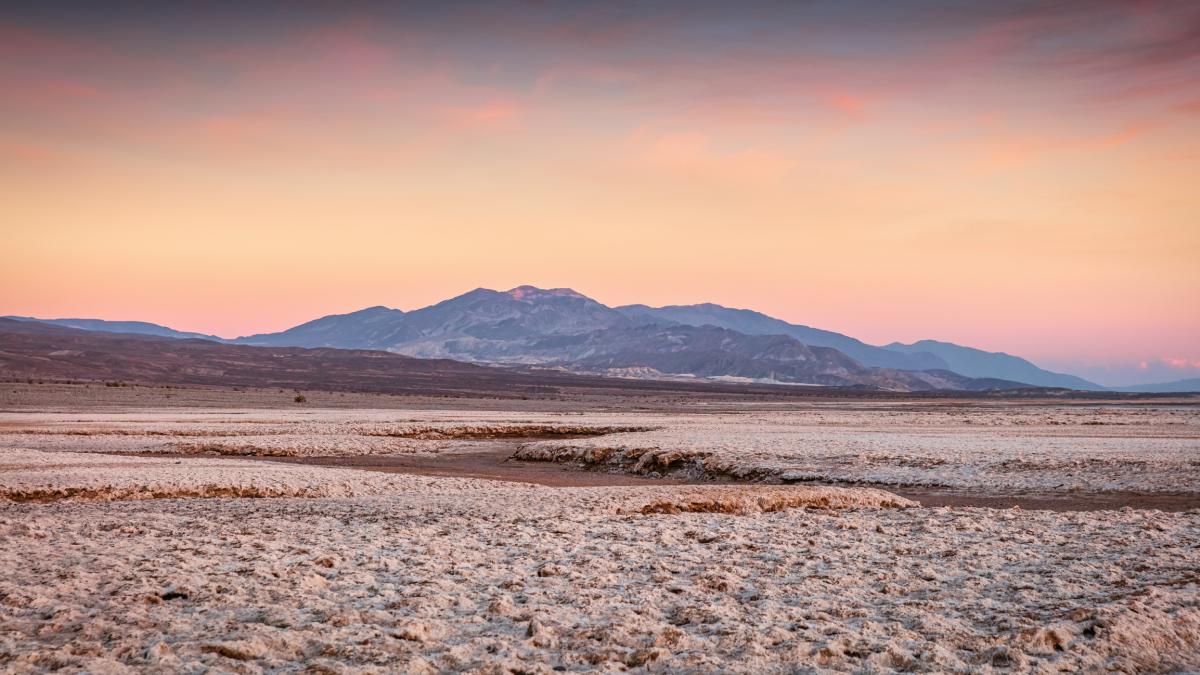 Distance from San Diego: 280 miles
Almost everything about Death Valley National Park is extreme. The temperatures are extreme - and the scenery is extremely epic. This park is a bit further than the other two, so it's probably too far for a day trip, but absolutely close enough for a weekend getaway. The drive takes a little over 5 hours from downtown San Diego.
Death Valley National Park gets HOT - over the past few years, temperatures have reached a whopping 130 degrees Fahrenheit. For that reason, we definitely recommend visiting in the winter. Spring and fall also work, but summer temperatures during the day can be very uncomfortable.
There is so much to see on a visit to the 3 million-acre national park. Don't miss the salt flats of Badwater Basin or the views from the mountains. If hiking isn't your thing, or you simply need to escape the heat for a bit, take a scenic drive along Artist's Drive. You'll get some of the best views from the 9-mile road through the Black Mountain Range.
Saguaro National Park
Distance from San Diego: 400 miles
If you're in the mood to see some of the quintessential desert flora and fauna, head to Saguaro National Park in Arizona. The park is most famous for the towering Saguaro cacti that thrive in the region and can be reached in just over 5 and a half hours from downtown San Diego.
Summers are incredibly hot, so if you plan on hiking we recommend visiting between the months of October and April when the climate is pleasant. It's also worth making the trip in May to see the incredible desert cactus blooms.
Kings Canyon National Park
Distance from San Diego: 360 miles 
Kings Canyon National Park isn't as well-known or popular amongst tourists, so it makes for the perfect natural escape from the city. Located in the Sierra Nevada Mountains, Kings Canyon can be reached in about 6 and a half hours. It's super close to Sequoia National Park, so if you have a few extra days you can easily visit both in one beautiful trip.
On a visit to Kings Canyon, you can enjoy fun and physical activities like hiking, biking, and rock climbing. The beautiful lakes are popular for fishing, and during the cold months, there are some great spots to snowboard and ski.
Sequoia National Park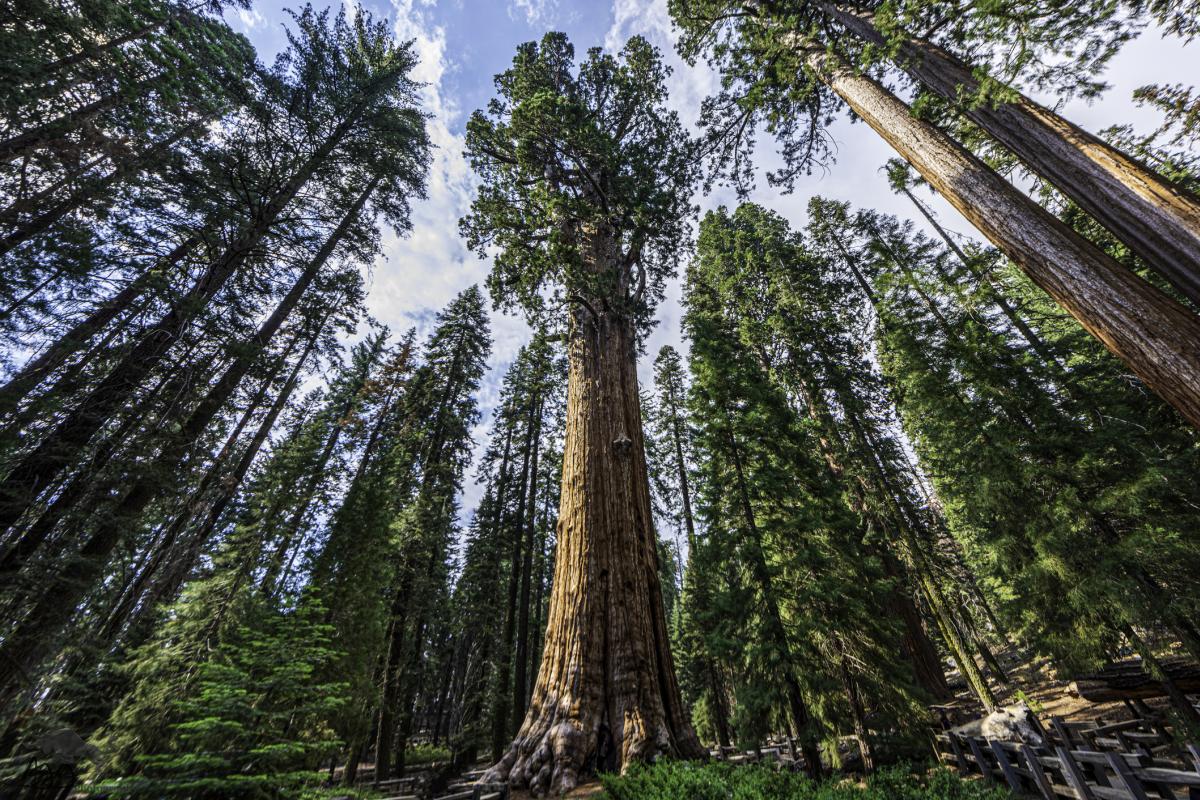 Distance from San Diego: 330 miles
Head up the coast to Northern California if you're interested in seeing some of the biggest and most majestic trees in the entire world. Sequoia National Park is iconic, and a must-visit spot in California. It's located super close to Kings Canyon National Park, so combine the two if you can.
The epic trees are the main attraction at Sequoia National Park, some of them weighing millions of pounds. There are also some beautiful views, great hiking trails, and even caves to explore during your visit. You can reach the park in about six hours from San Diego.
Pinnacles National Park
Distance from San Diego: 390 miles
Pinnacles National Park is one of the smallest in California - and one of the youngest! It wasn't officially established as a national park until 2013. The whole area is the result of a volcanic eruption and the park features canyons and rock formations and can be reached in about 6 and a half hours. Pinnacles is rising in popularity, and its home to the endangered California Condor so bird lovers will find a visit especially magical.
Best National Parks for a Road Trip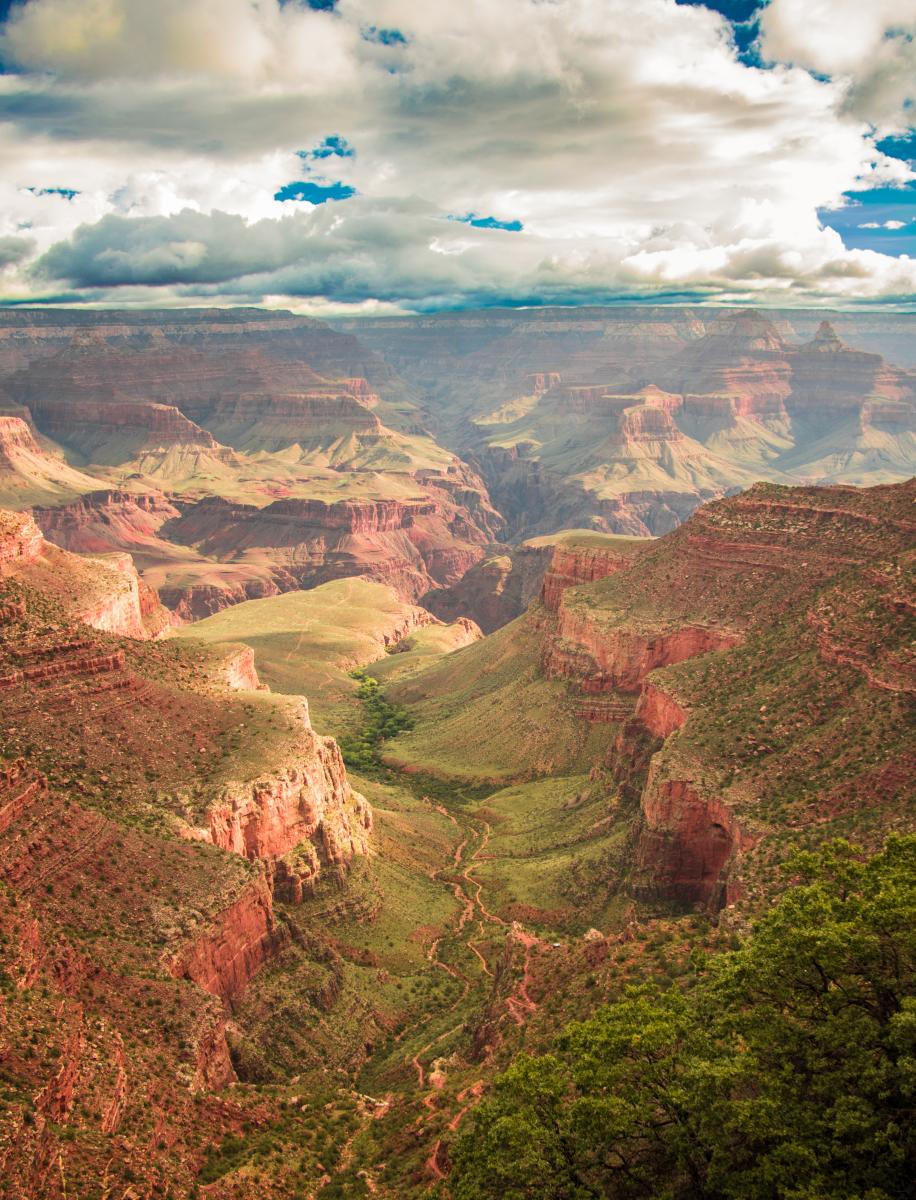 If you have a bit more time, there are some other national parks that can be visited easily within a 5-day road trip. These parks take longer to reach, but they make for a perfect summer vacation in nature.
Yosemite National Park is one of the most popular parks in the United States and the world. Located a little over 7 hours from San Diego, it features majestic waterfalls, giant trees, and gorgeous mountain views. Rock climbers from around the world flock there to attempt to climb the iconic El Capitan rock formation.
Grand Canyon National Park is located in Arizona and can be reached about 8 and a half hours from San Diego. It's one of the nation's most iconic national parks and one of the original 7 natural wonders of the world. You can easily spend several days hiking, taking in the views, and exploring the massive canyon during your vacation.
Zion National Park is just over 8 hours from San Diego and is one of our favorite Utah national parks. It's also one of the most visited national parks in the country and features some incredible hikes - including the famous Angel's Landing hike. The drive from San Diego takes you through Nevada and Utah which have stunning scenery along the way. You can even break up the drive and spend a night in Las Vegas if you're looking for a good balance of nature and nightlife.
Bryce Canyon National Park, Arches National Park, Petrified Forest National Park, and Great Basin National Park can also be reached in 10 hours or less.
Other National Park Sites Near San Diego
In addition to national parks, there are some super cool national park units and national recreation area spots to visit that are close to San Diego. You can even visit Cabrillo National Monument without ever leaving the city and take in the views of San Diego Bay!
Cabrillo National Monument

Carrizo Plain National Monument

Castle Mountains National Monument

Tijuana River National Estuarine Research Reserve

Santa Monica Mountains National Recreation Area

Cleveland National Forest

Pine Creek Wilderness

Mojave National Preserve

Sonny Bono Salton Sea National Wildlife Refuge

Coachella Valley National Preserve