When you hear 'San Diego,' what do you typically think of? Is it the Pacific Ocean's waves crashing into the cliffs of Torrey Pines or the boats in the harbor? Maybe you think of the popular San Diego Zoo or beloved Little Italy and its weekly farmer's markets.
Beyond the beach, downtown areas of the cities in San Diego County, and the attractions that draw both locals and tourists alike, San Diego has some amazing parks that are a must, especially if you are living in the area and looking for new ways to get outdoors.
We've compiled some lists of the different types of county parks, from day-use areas to open space preserves, and parks where you can camp. We'll touch on the other community spaces run by the county, but parks are our focus here. So, follow along and find some new parks!
Day-Use Parks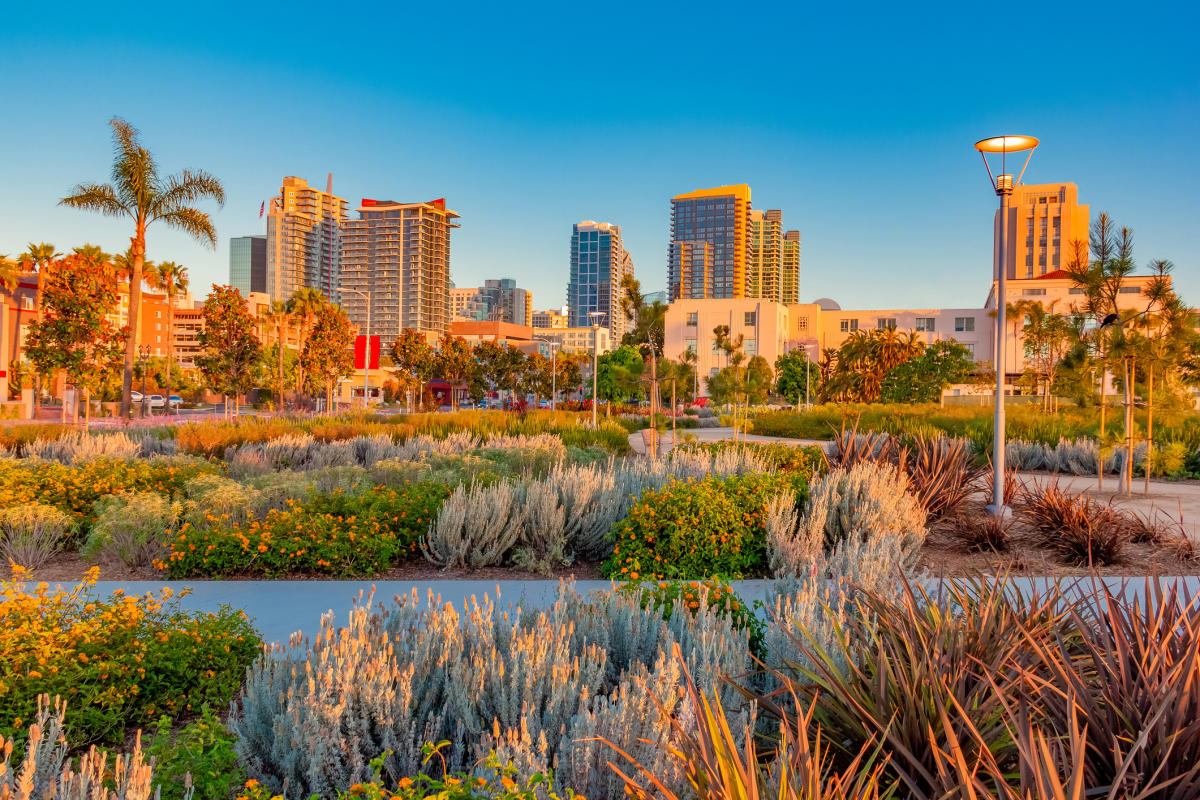 San Diego County is home to over 20 different day-use parks that you can use for picnics, playing frisbee with friends, walking the dogs, and more. These offer you great opportunities to get outdoors, whether you have 30 minutes over lunch or a whole day that you're looking to spend outside.
1. Dos Picos County Park
2. Borrego Springs County Park
3. El Monte County Park
4. Estrella County Park1
5. Felicita County Park
6. Flinn Springs County Park
7. Guajome Regional Park
8. Heritage County Park
9. In-Ko-Pah County Park
10. Lake Morena County Park
11. Lincoln Acres County Park
12. Live Oak County Park
13. Louis A. Stelzer County Park
14. Otay Lakes County Park
15. Old Ironsides County Park
16. Pine Valley County Park
17. Potrero County Park
18. Provence House
19. San Dieguito County Park
20. Sweetwater Summit Regional Park
21. Tijuana River Valley Regional Park
22. Waterfront Park
23. William Heise County Park
Open Space Preserves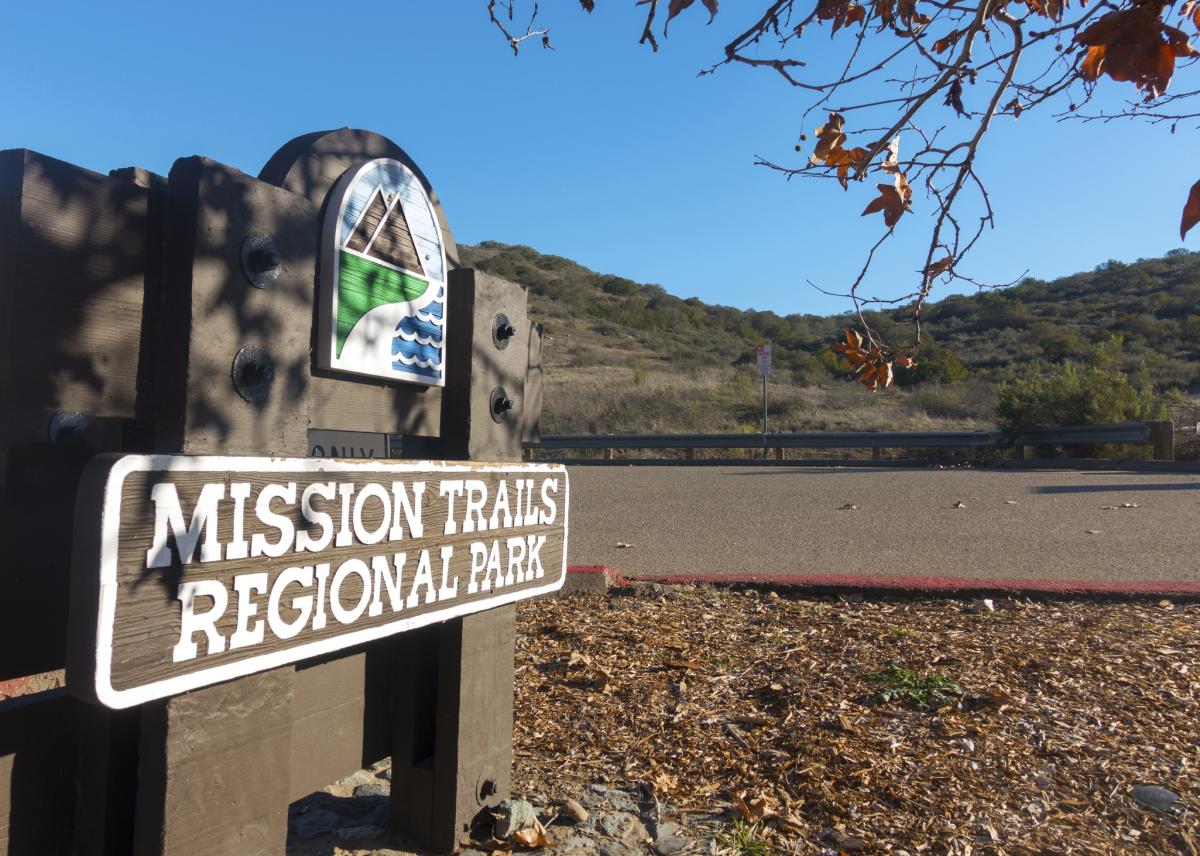 From canyons to parklands, the open space preserves of San Diego offer more space for activities like hiking, running, biking, and exploring. All unique spaces, you'll find that these preserves will give you a wholly different experience depending on where you decide to go.
We recommend looking up each preserve before going because 25 different open spaces mean that there is truly something for everyone if you can find it. Make sure you find the right preserve for you and your day outdoors.
1. Barnett Ranch County Preserve
2. Boulder Oaks County Preserve
3. Del Dios Highlands County Preserve
4. Dictionary Hill County Preserve
5. El Capitan County Preserve
6. Hellhole Canyon County Preserve
7. Lakeside Linkage County Preserve
8. Los Penasquitos Canyon County Preserve
9. Luelf Pond County Preserve
10. Lusardi Creek County Preserve
11. Mission Trails Regional Park
12. Mt. Gower County Preserve
13. Mt. Woodson Gateway County Preserve
14. Oakoasis County Preserve
15. Otay Valley Regional Park
16. Ramona Grasslands County Preserve
17. San Elijo Lagoon Ecological Reserve
18. Santa Margarita County Preserve
19. Santa Maria Creek/Ramona Grasslands County Preserve
20. Santa Ysabel County Preserves
21. Simon County Preserve
22. Sycamore Canyon/Goodan Ranch County Preserve
23. Tijuana River Valley Regional Park
24. Volcan Mountain Wilderness Preserve
25. Wilderness Gardens County Preserve
Camping Parks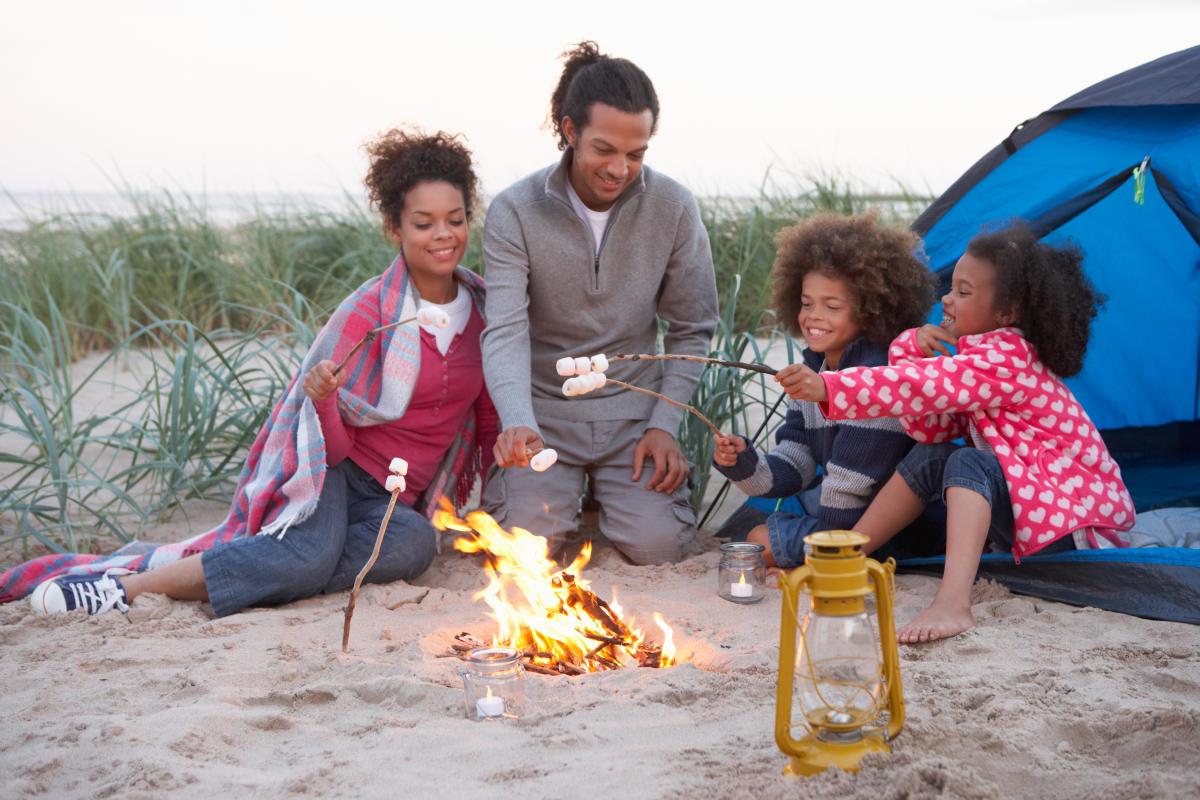 There are 10 parks in San Diego County which are great for a camping trip. Whether it's one night, a weekend away, or a whole week enjoying the great outdoors, these are all worth a visit.
1. Agua Caliente
Especially popular in the wintertime, Agua Caliente is known for not only its beauty but also the solitude and peace that it offers. With two naturally-fed pools, the soothing mineral waters really make this desert feel like a proper oasis.
2. Dos Picos
With steep mountain slopes that are filled with boulders and the ancient oak trees that make the space so special, your camping trip to Dos Picos is sure to be memorable.
3. Guajome
This spot is only minutes from the coast of the Pacific Ocean and is known for its rich natural land spaces. Guajome Regional Park includes the historic Rancho Guajome Adobe, and a small, but wonderful, lake.
4. Lake Morena
 Located in San Diego's East County, Lake Morena's park is made of 3,250 acres of space. From picnics to days of camping and every outdoor activity around, this space is a haven for all types of outdoor enthusiasts.
5. Oakoasis
 This overnight camping area is only available to youth groups and includes county facilities for these kinds of groups. You'll find an amphitheater and fire pit, a covered picnic pavilion, stunning views of nature, and even a cabin that is open for additional purchase if a group wishes to use it.
6. Potrero
A space that allows for a true reconnection with nature, Potrero focuses on quiet solitude and unplugging. You'll still be close to Campo and Tecate, both places full of more adventure and life.
7. Sweetwater Summit
An equestrian-focused park, Sweetwater Summit is great for all outdoor lovers. The park is near the San Diego Zoo, and many golf courses, and you'll even have an easy trip to get down to Tijuana, Mexico, if you so wish.
8. Tijuana River Valley
With breathtaking views of the valley that the park is named after, Tijuana River Valley connects to more than 20 miles of trails, a nature education area, campsites, and even yurts (which are the first offered at a park in San Diego County.)
9. Vallecito
If you want to wander a way out to the Anza-Borrego Desert, you'll find that Vallecito is a great place to set up camp. There is a reconstructed sod Butterfield Stage Station at the heart of the space, which makes for a unique trip.
10. William Heise
Wiliam Heise Park, often referred to as Heise, might just be one of the most beautiful parks in the county. With 900 acres of mountain forests, proximity to Julian, and accessibility to the nearby shops and restaurants, this is a wonderful spot to camp and explore.
You'll want to look into reservations for these popular Southern California campgrounds and should watch for things like payment method, location, reviews, and any other appropriate details.
Other San Diego County Sites
The county of San Diego Parks and Recreation Department also maintains other sites from historical locations to sports areas, community centers, and gardens.
You can refer to the full County of San Diego Parks and Recreation 'Find A Park' page to browse the spaces that the county runs.
Go Explore!
San Diego is quite clearly full of gorgeous, open spaces, and the county parks are just one more way to get out there and enjoy nature! These areas are a great reminder that, though we love it, San Diego is so much more than the beach or a quick drive to LA.
Whether you enjoy a picnic with friends, a lunchtime walk to clear your head, or a day with your dog, the San Diego County parks are the perfect space to enjoy inland San Diego.
Are you a San Diego local? Let us know if you have a favorite spot you'd like to share @sandiegodotcom.