San Diego is known for its beaches and their related activities, like surfing, snorkeling, and beach volleyball games. There is a lesser-known activity that takes place during the colder season, which happens to be a huge perk of the California Coast.
Lobster season in San Diego runs from October 3rd through March 31, and we are here to tell you all you need to know.
California's coastal waters are home to plenty of marine life, but the California spiny lobster is particularly sought-after in both the recreational and commercial fishing scenes. If you're looking to get into lobster fishing this year in Southern California, you'll want to grab a hoop net and take some advice from the California Department of Fish and Wildlife to make sure your spiny lobster season goes smoothly.
Rules for Fishing Spiny Lobsters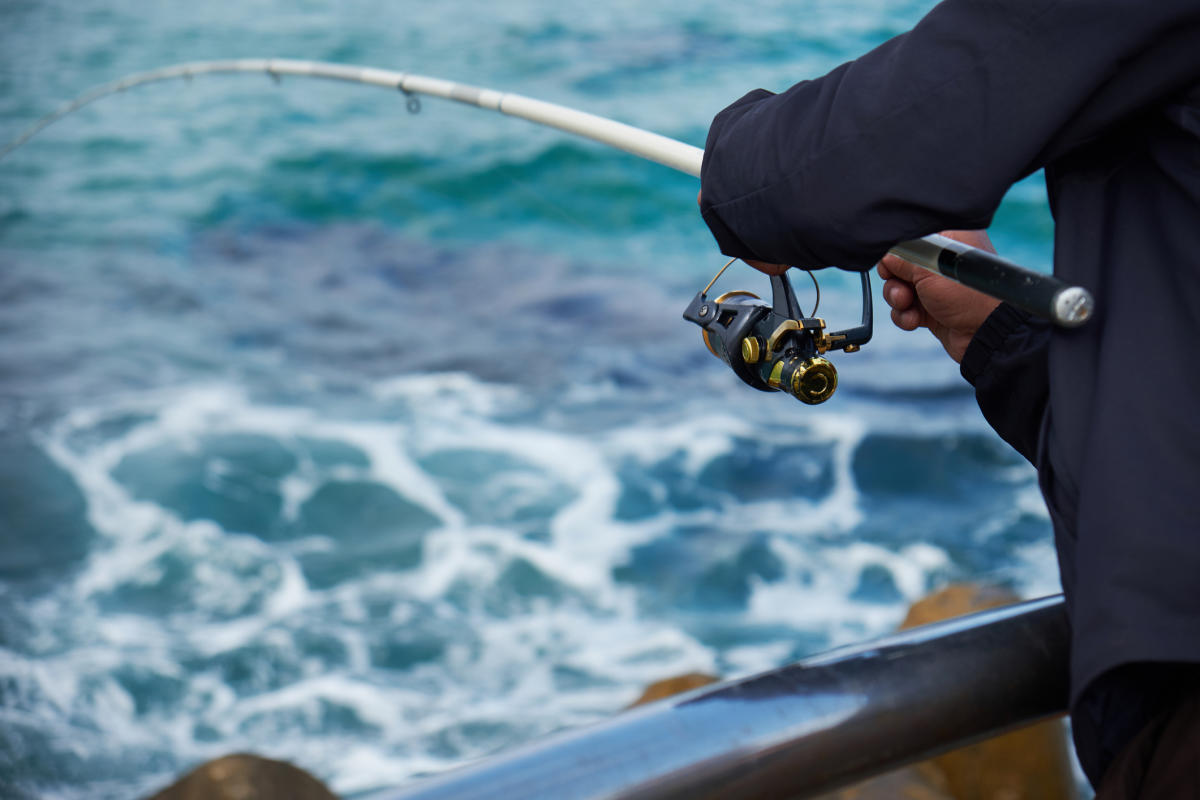 There are many rules and regulations when it comes to lobster fishing in California, from vessel fishing gear requirements to fishing licenses, and rules about having hoop net buoys marked, for example.
Hoop Net Rules
Hoop nets are prohibited 24 hours before the season opener, meaning that hoop nets can not be deployed south of Point Arguello, Santa Barbara County, during the entirety of the 24 hours leading up to the recreational lobster season opener.
Five hoop nets are allowed when taking in spiny lobster or crab, and each fishing vessel is only allowed to have a maximum of 10 hoop nets.
Marking Hoop Nets
Every hoop net must have a surface buoy marked with the GO ID number of at least one hoop net operator fishing with the net. This refers to the person fishing by either deploying or pulling the net itself.
Lobster Limits Per Person
There is a daily recreational bag limit and possession limit of seven lobsters per person, regardless of whether they are fresh, frozen, or otherwise preserved.
This means that the number of lobsters retained per person has to fit within the California limit.
If you currently have seven lobsters at home, you are not permitted to go out and get more lobsters until the first limit of lobsters are disposed of in some way. You can do this by cooking lobsters, gifting them, or otherwise disposing of them from your space.
To fish in ocean waters south of Point Arguello (Santa Barbara County), you'll need an Ocean Enhancement Validation, unless fishing under the authority of a one- or two-day California recreational fishing license. Make sure to have the appropriate enhancement stamps lined up as you fish.
Anyone fishing California spiny lobsters will need to obtain a 'Spiny Lobster Report Card,' as well.
What is a Spiny Lobster Report Card?
To be permitted to operate a lobster fishing trip, the California Department of Fish and Wildlife requires you to have a CDFW Spiny Lobster Report Card and a California recreational fishing license. These types of licenses are available at CDFW's Online License Sales and Service.
Does Everyone on a Vessel Need a Spiny Lobster Report Card?
Anyone who is on a trip but not fishing (not actively pulling hoop nets) does not need a report card. It is important to make sure that they are not helping with the fishing process in any way.
You can find instructions for recording on the card itself. Before placing a hoop net into the water or entering the ocean to take spiny lobster, you must record the month, day, location, and gear code on the first available line on the card.
When you are done fishing at that location or when you are done fishing for the day, record the number of lobster(s) kept, then move to the next available line on the card. Use separate lines on the card for each location fished and each gear type used.
Purchasing a Spiny Lobster Report Card
The spiny lobster report card should be available wherever you purchase your sport fishing license, including most tackle shops and some sporting goods stores, however, some license agents may choose not to sell the card.
An online list of CDFW license sales offices is also available.
Lobster Size Tracking and Requirements
All lobsters must be measured immediately, and any undersize lobster must be released immediately into the water.
Divers must measure lobsters while in the water and undersize lobsters cannot be removed from the water.
Hoop netters must measure lobsters immediately upon removal from the water.
No undersize lobster may be placed in any type of receiver, bag, or any other type of container; no undersize lobster may be kept on the person or retained in any person's possession or under his or her direct control.
The minimum legal size limit of a lobster found and kept in California is three and one-fourth inches, measured in a straight line on the midline of the back from the rear edge of the eye socket to the rear edge of the body shell (3 ¼ inch carapace).
Importance of Tracking Lobster Fishing
Unlike commercial catch, CDFW had very little reliable information from previous seasons on the magnitude of the recreational lobster catch and fishing effort before the lobster report card.
Your data helps the CDFW fishery management staff track the recreational spiny lobster catch, fishing effort, and the gear used in the recreational fishery.
California Spiny Lobster Season
Remember to be respectful of the other marine life and people in the water, such as scuba divers and other fishery participants during the recreational season here in Southern California.
Whether you're cruising on Monterey Bay up in Northern California, sticking around SoCal in Huntington Beach, Mission Bay, heading south to Baja California, or fishing anywhere else on the California coast, the waters are sure to be quite busy this time of year.