If you're considering crossing the border between San Diego, CA and Tijuana, Mexico then check out this helpful guide with everything you need to know about the San Ysidro border. 
San Diego is home to California's southernmost city, Imperial Beach, and shares a border with the popular Tijuana, Mexico. So, how does one get from one city to the next? They're right next door… but there is still an international border in the way.
The San Ysidro Land Port of Entry is by far the busiest land crossing point between the United States and Mexico. The most easily accessible border crossing between the hubs of Tijuana, Mexico, and San Diego, California, can be crossed by foot or via the connected El Chaparral vehicle crossing point, providing access for long and short-term travelers.
This border crossing location is easy to navigate, though it can be overwhelming if you've never crossed into a different country by land before. This port of entry will offer a different experience than that of an airport or cruise terminal, and we are here to give you some insight.
About the San Ysidro Border
Note: As of May 12, 2023, non-U.S. travelers entering the United States via all routes do not need to be fully vaccinated against COVID-19 nor provide proof of vaccination.
The San Ysidro zone of entry is the Tijuana border crossing location that is most used to get to Baja California.
When it comes down to it, this port of entry, combined with the El Chaparral vehicle lanes, is considered the busiest of the international crossings in the world, based on individual and vehicular crossing from one country to the next. 
The border crossing, which can sustain immigration, quick travel, individual and family trips, and other customs needs, is the busiest international land border inspection station and crossing in the Western Hemisphere. That is no small feat.
The San Ysidro border sees over 106 million individual crossings each year, while a whopping 48 million cars and trucks also annually pass through the El Chaparral section of San Ysidro. 
Established in 1970, the entry zone has grown to see over 90,000 daily commuters crossing between these two nearby cities. In the same way that one might take a day trip to a nearby suburb or work in the next town over, locals of the region use the San Ysidro crossing frequently for various reasons.
San Ysidro Expansion Project Overview
There was a huge expansion project that was meant to maintain the San Ysidro land port as the most accessible, busiest of the three ports. The goal was to do this without too many long lines and wait times holding up the pedestrian bridge or El Chaparral vehicle lanes.
The completion of this expansion project came in 2019, 8 years after its 2011 initiation, and focused on the following:
Expanding and modernizing the existing land port for the community
Creating a "Port of the Future" that included sustainable design and technology
Adding 38 new vehicle inspection booths
Adjusting and realigning the lanes of Interstate 5 connected to El Chaparral
Unveiling a new, bidirectional, pedestrian crossing and a multimodal transit center
The history of this Tijuana border crossing, combined with its recent enhancements shows why this is one of the three ports in San Diego that not only has the longest border wait times but also can sustain the most travel. If you're looking to go to Baja for a weekend, or travel throughout Mexico, this is likely the customs point you'll be utilizing.
Required Documentation – U.S. to Mexico
You may be asking, before all else, what documentation you'll want to have prepared before going across the Tijuana border crossing from the United States to Mexico. Most of these requirements are set, regardless of age, for all members of each community.
Mexican Nationals:
Valid passport, INE credential, birth certificate, consular card or Mexican nationality certificate
Foreigners:
Valid passport (book or card)
FMM Form (Forma Migratoria Múltiple) Complete your FMM form here*
Payment of migratory rights (only if your stay is longer than 7 days)
Required Documentation - Mexico to U.S.
Now, let's talk about what you might need on your trip from Mexico to the United States.
U.S. Citizens or Residents:
Valid passport (book or card) or Permanent Resident Card
Foreigners:
Valid passport
Visa
I-94 permit. All passengers, except for U.S. citizens and residents, traveling more than 25 miles (approx. 40 km) from the border or staying more than 30 days in the United States will be required to prepay and complete their provisional I-94 permit before crossing through points of entry.
You can also pre-pay your I-94 when you download the CBP One app
Using the San Ysidro Port of Entry
It's quite easy to cross between Mexico and the United States via the Tijuana border crossing at San Ysidro's land border inspection station.
You'll speak to border protection officials after waiting in line to cross the U.S.-Mexico border, but more often than not conversations are quick.
Anyone coming into Tijuana to visit from California will need to fill out an FMM, or a Visitor's Permit, which is free if the trip is less than 7 days long.
Much like you get forms to fill out when entering the country on an airplane, this is a quick and simple form declaring your entry. You'll do this for days trips and longer stays alike, whether you pass through on foot or in a car.
Getting to the San Ysidro Border from San Diego
How does one get to the border's port of entry, you may ask. If you're intending to drive down to Tijuana from San Diego, simply take the Interstate 5 highway going south and follow signs for the International Border. Pretty simple stuff, huh?
If you want to walk across the border to avoid parking, driving, or any other part of dealing with your car, utilize San Diego's trolley system instead. You can take the Blue Line running south until you end at the last stop: San Ysidro, which makes the directions very easy to follow.
Then, wait in line either on the highway or behind other pedestrians on the walkway into Mexico.
The San Ysidro Port of Entry is not the only way to get between Tijuana and San Diego, though. Two other options may offer more ease and/or speed, depending on where you're coming from, how you are traveling, and other factors.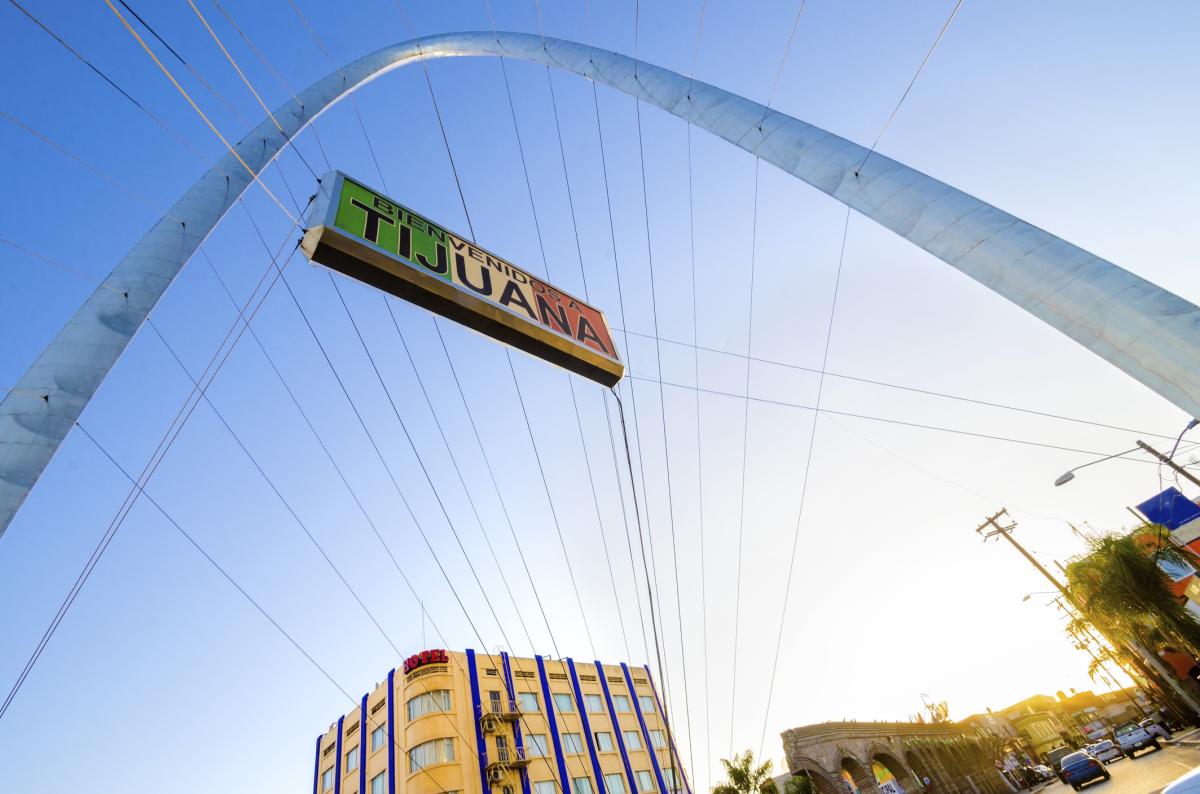 The 3 San Diego Border Crossing Locations
Let's go over the 3 different San Diego ports of entry that connect the U.S. to Mexico. Each has benefits and uses that make it unique. The options range across the San Diego region, from east to west, and connect SoCal with Baja California quite nicely.
1.     San Ysidro Land Port of Entry
This is the biggest, most accessible crossing in the region, and is the one that most visitors will use if they opt to visit Tijuana for a day. In fact, if you don't have a car, the trolley system makes this by far the best option for a quick trip to the border. 
The busiest of entry points, the wait time may be longer, but is more 'on the way' as you travel between both cities and their downtown spaces. It is the furthest Tijuana border crossing to the west and tends to be a hub for both pedestrians and drivers in the community.
2.     Otay Mesa Border Crossing
Otay Mesa border crossing, on the other hand, is much faster to cross. It is located east of the San Ysidro ports, which makes it less convenient for anyone looking to pass between central San Diego and Tijuana regions.
Entering Mexico from the United States side of the border is done via the I-5 or I-805, and, though it's faster to cross, it is much more difficult to access from the Tijuana side.
3.     CBX (Tijuana Airport) Border Crossing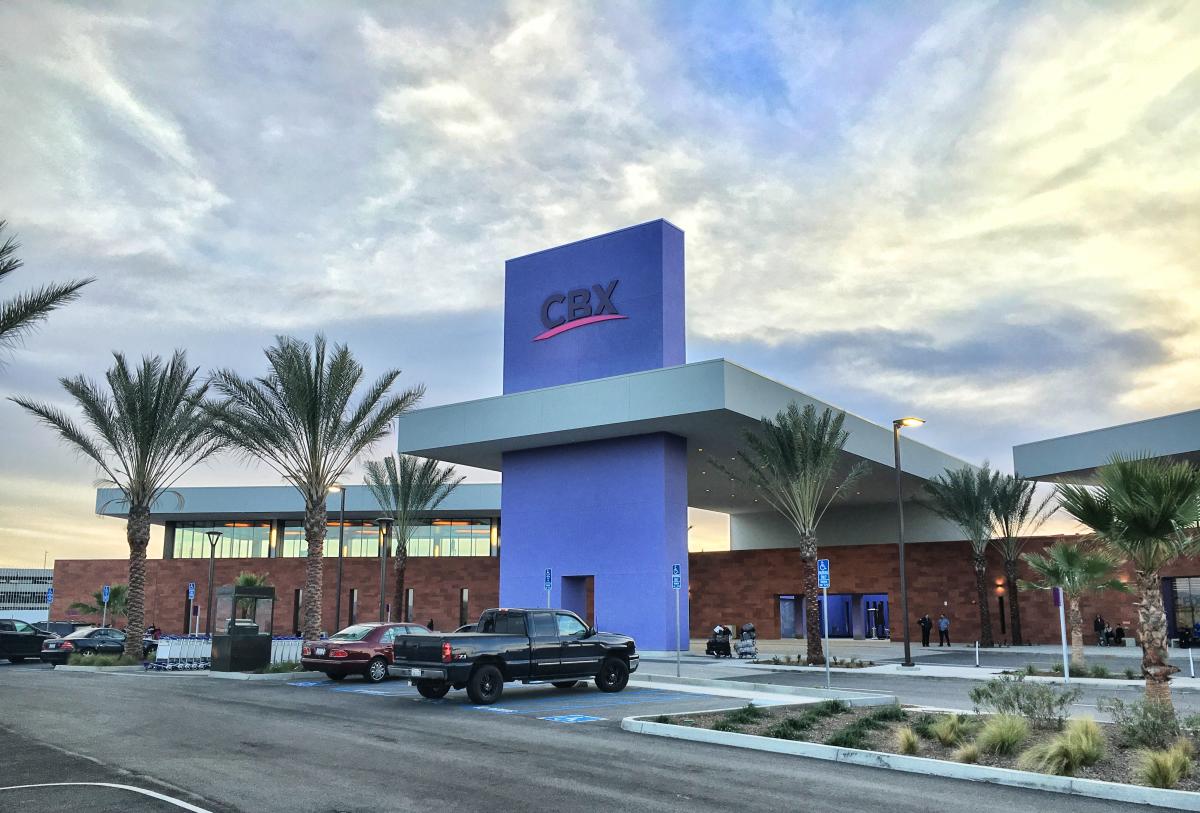 The CBX, Cross Border Xpress, is the 3rd crossing point between San Diego and Tijuana, and services only travelers who hold boarding passes through the Tijuana International Airport, along with their identification.
Designed as a pedestrian bridge, most often utilized for southbound pedestrian crossing, the border wait times are lower here as fewer travelers enter Baja California through the airport's 2 connected terminal areas.
This is the fastest of all the options, with exponentially shorter wait times, and is the most convenient by far if you are using the Tijuana airport's services.
That's A Wrap
Okay, friends, that is all we have for you right now but rest assured that we will talk about lots more related to the borders, customs, getting down to Baja, and exploring not only our community but those around us.
The San Ysidro border may take longer, but it's because the crossing is by far the most popular of the 3 crossings between San Diego and Tijuana. After the years-long expansion and the November 2021 reopening of the border after COVID-19, this truly is the main connection between SoCal and Baja.
Expect to wait longer on Sundays and holidays at this border location but know that you'll be saving time and money on transportation more often than not.
Do you frequent Tijuana for day trips or travel? Let us know if there is anything you would share!