The Best Children's Museums In San Diego County
If you're looking for a fun day out with the kids, there are plenty of great children's museums in San Diego County. Downtown San Diego is home to the Children's Museum of San Diego, which features interactive exhibits on topics like science, art, and culture. Meanwhile, in La Jolla, you'll find the Birch Aquarium at Scripps Institution of Oceanography, which has everything from tide pool touch tanks to hands-on live animal encounters. And no trip in San Diego County would be complete without a visit to the world-famous San Diego Zoo, where kids can see exotic animals from all over the world. No matter what your child's interests are, there's sure to be a children's museum in San Diego County that they'll enjoy! Read on to find the best museums in the area!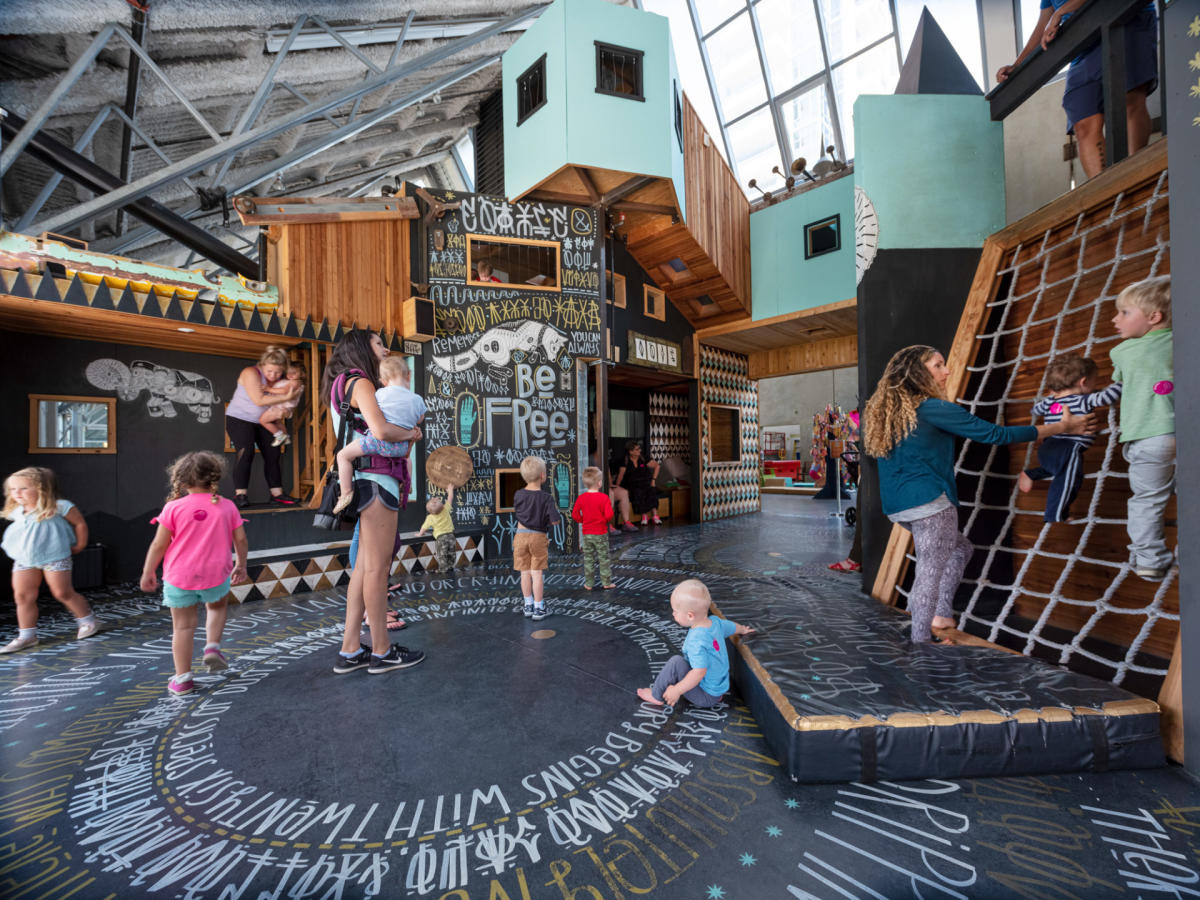 The New Children's Museum, located in downtown San Diego, is a unique place where kids can learn, play, and explore. This museum has teamed up with contemporary artists to create and design every facet of the museum, giving each exhibit its own unique feel. With special events, interactive exhibits, and an innovator's lab, there's something for everyone. One of the highlights of the museum is the giant kitchen sink in the Wobbleland exhibit. In Wobbleland, younger children, ages four and under, can experience life-sized food and run around in a giant kitchen sink. The innovators lab was created for children 6-13 years old and provides a workshop space for art-making activities. Sketch Aquarium is an exhibit available to all ages, where kids can design their own sea creature, scan the image and watch it swim with the other sea life. And don't forget to head through the Wonder Sound exhibit before leaving, for a taste of the familiar and unfamiliar all in one. The San Diego Children's Museum also offers several opportunities for extended learning and playing with weekly toddler classes, including story time and art-making, summer camps and fun for the whole family at the family night out events. Be sure to check out all of the interactive art installations this museum has to offer.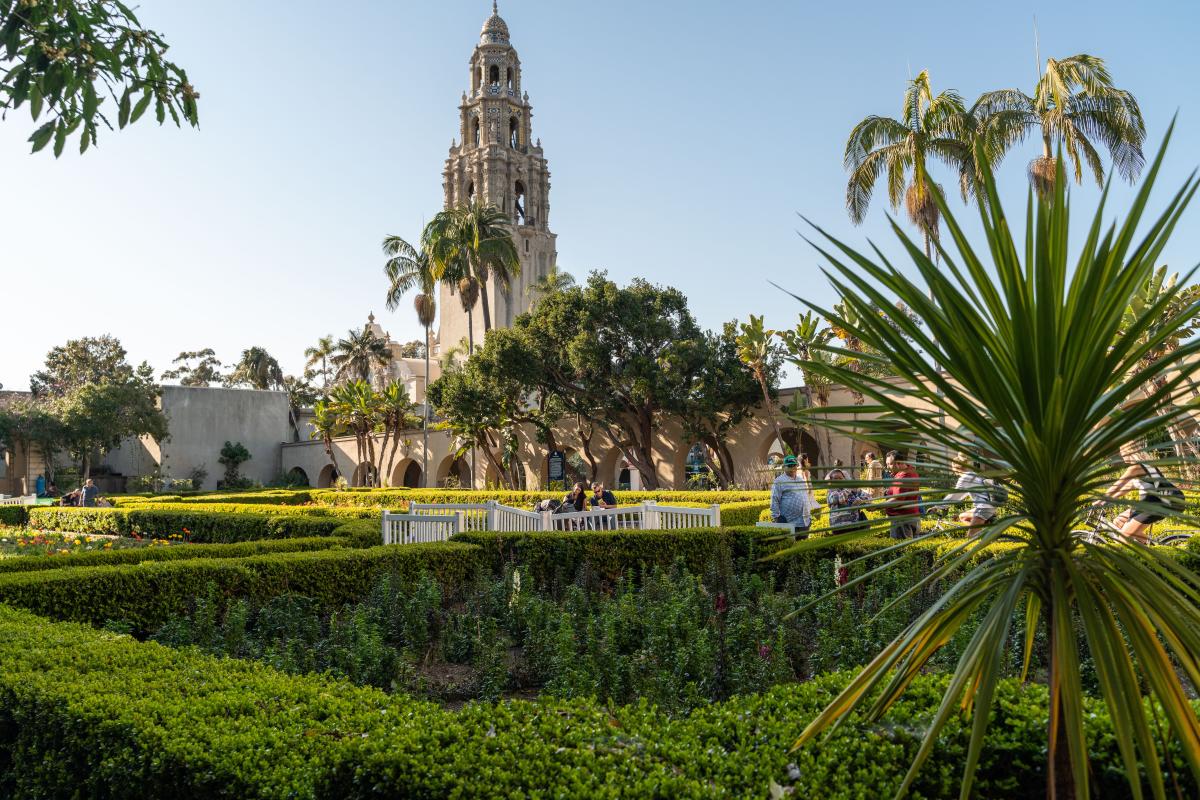 Nestled in downtown San Diego, Balboa Park is a must-see destination for exploring different world cultures and experiencing the great outdoors. With over 1,200 acres of land to explore, the park has something for everyone. Whether you're looking for a day of fun and adventure or a quiet place to relax, Balboa Park is the perfect spot. With world-class museums, art galleries, and theaters, the park offers something for everyone. Visitors can explore the history and cultures of different countries, see world-famous artwork, or catch a live performance. Best of all, the park is kid-friendly, with plenty of activities and attractions to keep little ones entertained. The park itself is free to the public and two of the museums (Timken Museum of Art and San Diego Mineral And Gem Society Museum) offer free admission. Whether you're looking for a great educational experience or just a fun day out, Balboa Park is sure to provide a memorable experience for all.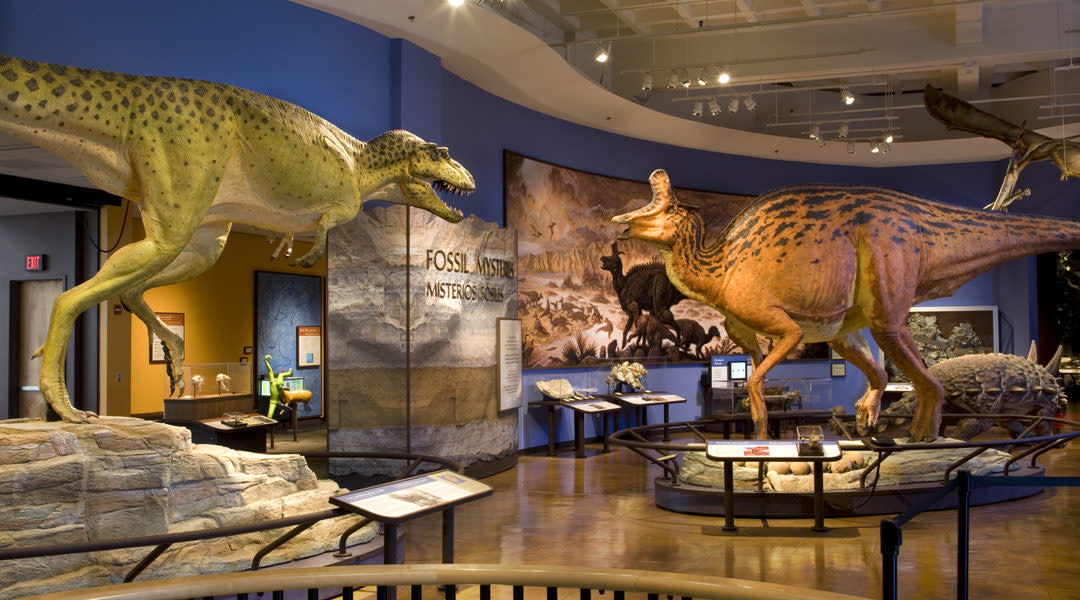 The San Diego Natural History Museum is a museum located in Balboa Park in San Diego, California. The museum is dedicated to the natural history of the region, with exhibits on the geology, plants, and animals of Southern California and Baja California. The museum also has an extensive research program and collection, which are used for both scientific study and public education. Today, the museum is one of the largest and most popular attractions in Balboa Park, with over 400,000 visitors each year. Additionally, in recent years, the museum has expanded it's focus to include climate change and sustainability. As a result, this museum is now one of the leading institutions for environmental research and education in the state. There's also stores and dining options within walking distance of the museum.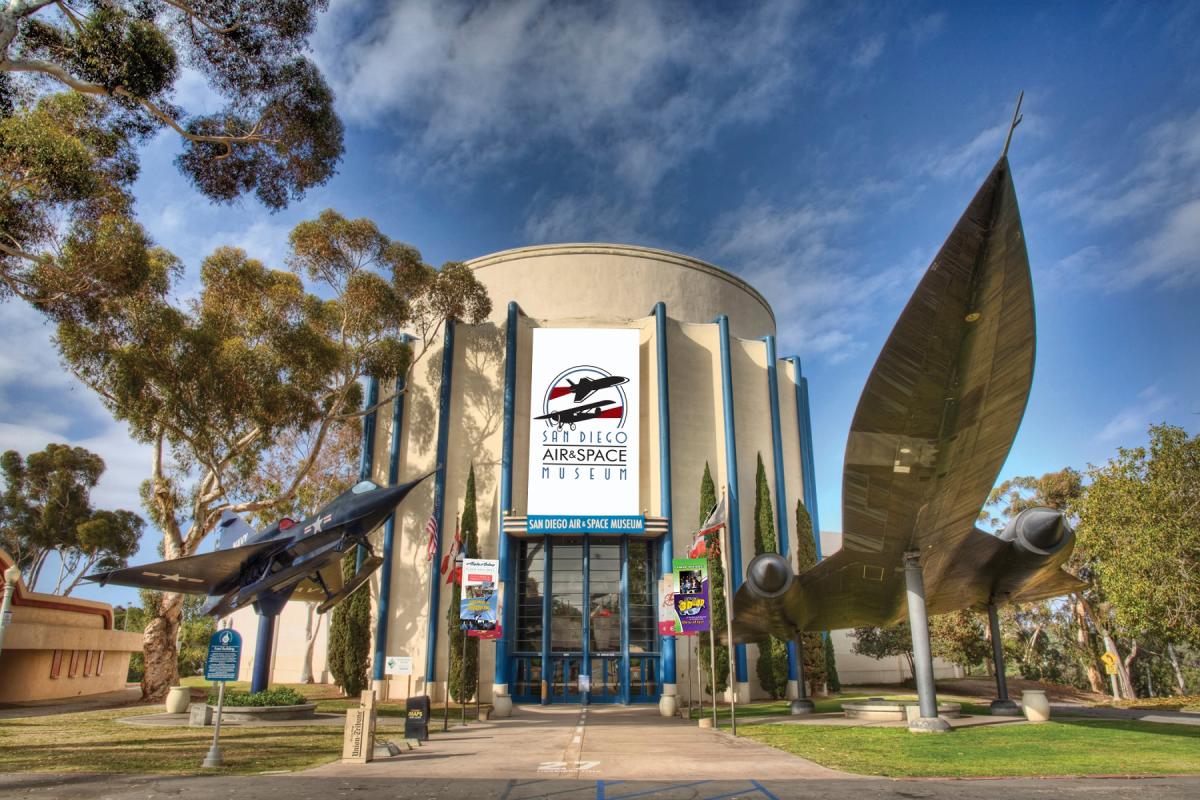 The San Diego air and space museum is a must-see for anyone interested in aviation or space exploration. The museum houses a collection of over 60 historic aircraft, as well as rockets, satellites, and interactive exhibits. Museum visitors can learn about the history of aviation, see how planes are designed and built, and even take a simulated flight. The space museum also features exhibits on the Wright brothers, Amelia Earhart, and the Space Race, among other topics. Additionally, it also features a state-of-the-art planetarium, which offers breathtaking views of the night sky in all its glory. For the lifelong student (or current student!), this museum also offers a variety of educational programs, including lectures, workshops and tours. Whether you're an aerospace enthusiast or just looking to learn something new, the San Diego air and space museum is sure to impress.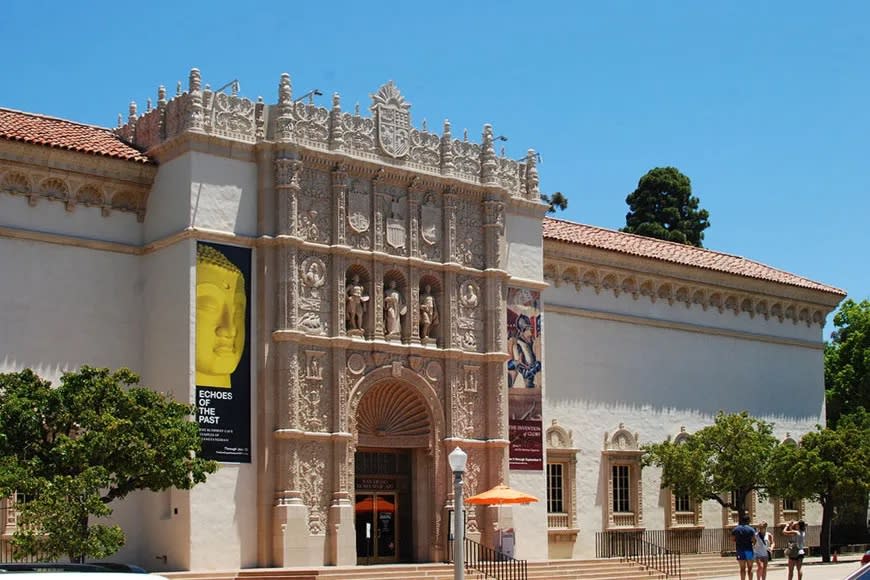 Founded in 1926, the San Diego Museum of Art is the oldest and largest art museum in Southern California. The Museum's collection includes more than 20,000 works of art from around the world, ranging from ancient to modern times. The Art Museum is a glorious place that should be on the top of everyone's list when visiting Southern California. From the moment you step into the museum, you will be transported to a world of beauty and culture. The museum houses an impressive collection of art from around the globe, spanning centuries and world cultures. In addition to the permanent collection, the museum also features rotating exhibitions of both contemporary and historical significance. Visitors can explore the Museum's galleries at their own pace or participate in one of the many guided tours offered daily. Whether you're a lifelong art enthusiast or just getting started, the San Diego Museum of Art has something for everyone.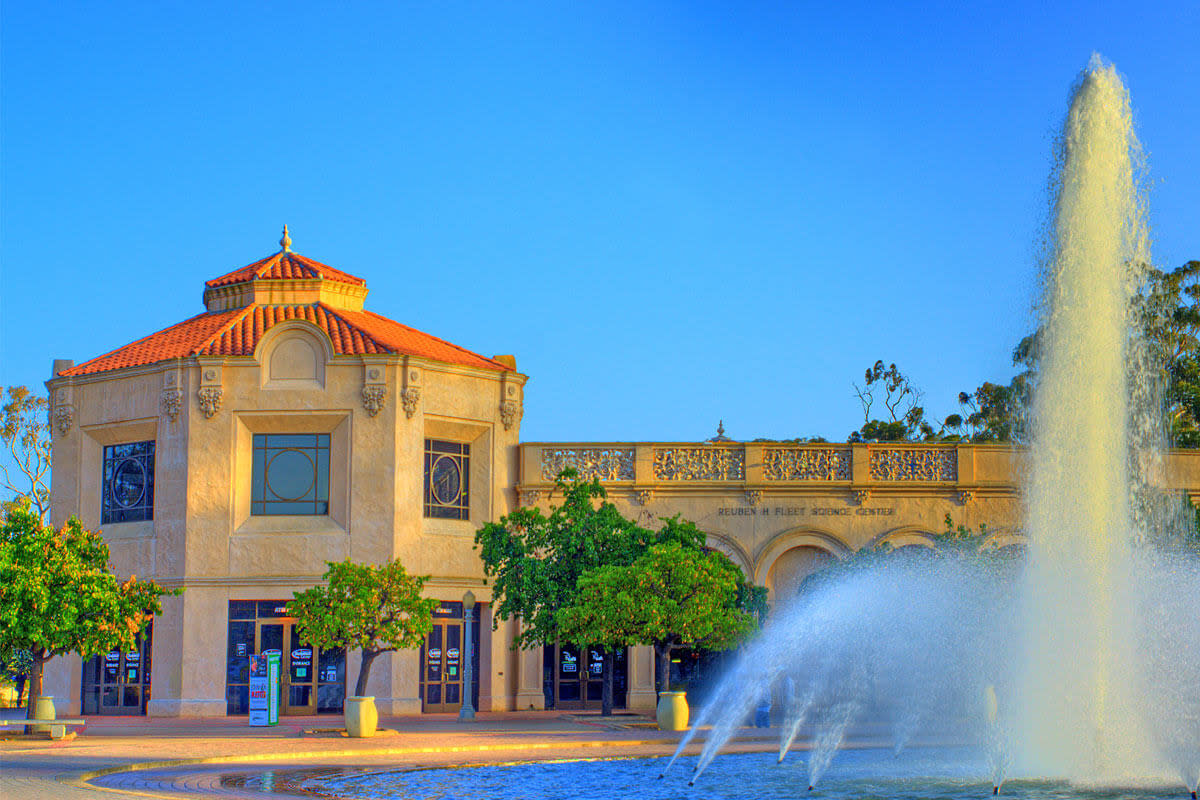 The Reuben H. Fleet Science Center is a kid-friendly museum in Balboa Park that offers interactive exhibits and opportunities to learn about the world of science and technology. With exhibits on everything from space travel to the human body, there's something for everyone. This museum's exhibits include a planetarium, an animal exhibit, and a section on the history of astronomy. The center also offers a variety of hands-on activities, making it a great place to learn about science. The Fleet Science Center is also home to the world's first IMAX dome theater, which offers immersive films on a variety of scientific topics. And best of all, the entire family can enjoy the experience. Whether you're a science enthusiast or just looking for a fun day out, the Fleet Science Center is sure to offer an enlightening and fun experience.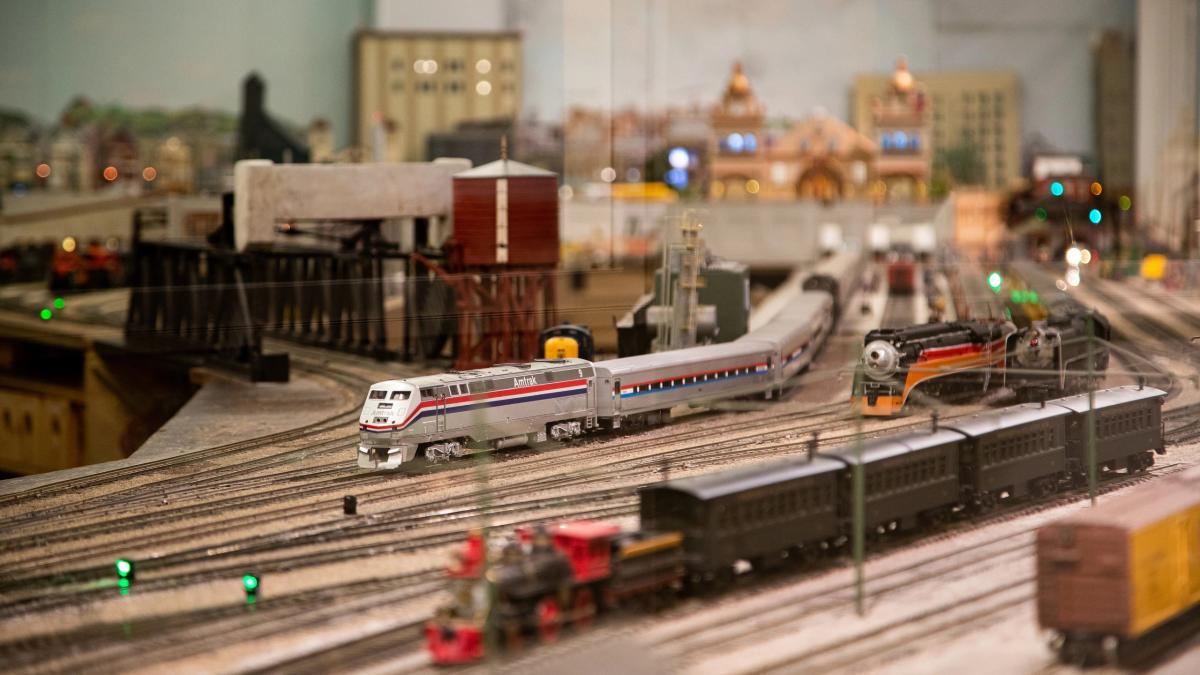 The San Diego Model Railroad Museum is a must-see for anyone who loves trains. The museum covers over 27,000 square feet and contains four massive layouts, each of which has been meticulously crafted to capture the spirit of a different era of railroading. Visitors can explore the evolution of train travel, from the early days of steam-powered locomotives to the modern diesel engines that keep America moving today. The museum also features a wide variety of model trains, from vintage locomotives to contemporary city trains, as well as a kids' play area where young visitors can pretend to be engineers. Best of all, the museum offers hands-on activities for kids, making it a great place to spend the day with the family. With so much to see and do, the San Diego Model Railroad Museum is sure to delight visitors of all ages.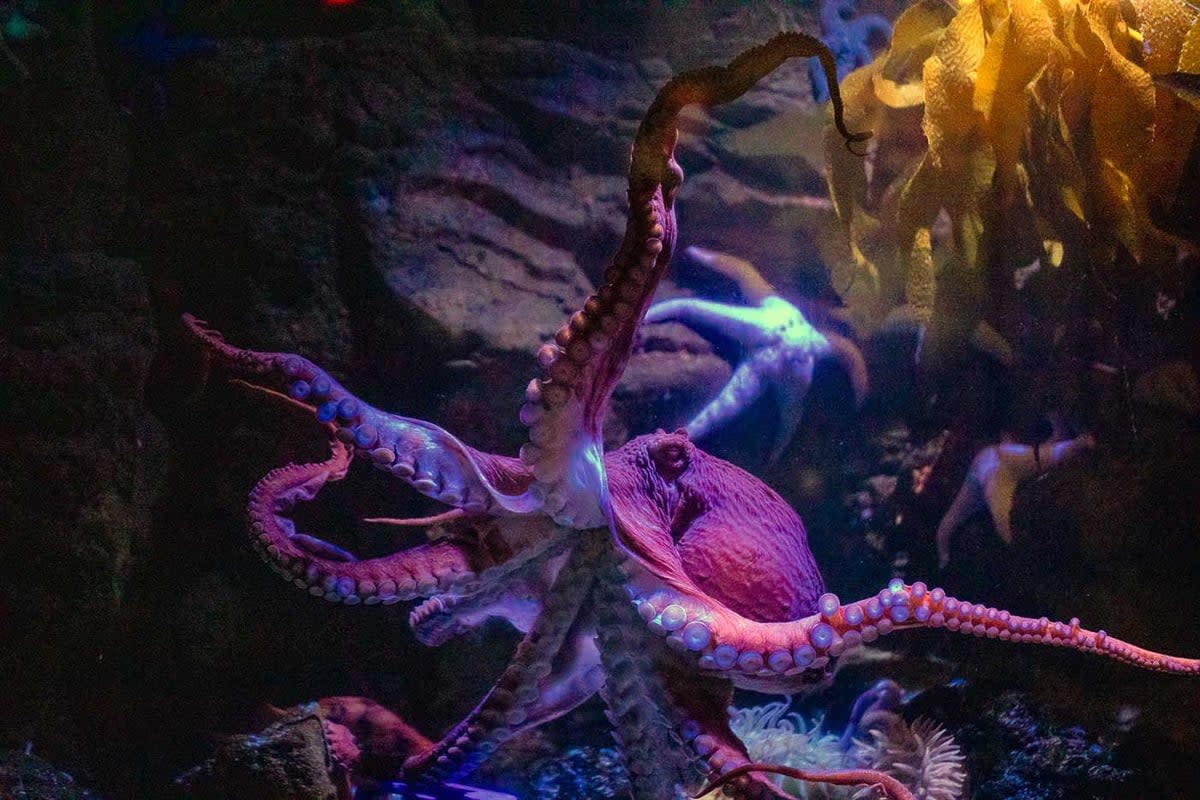 The Birch Aquarium is one of the most unique and enjoyable attractions in San Diego County. Located in La Jolla, the aquarium is home to more than 60 different species of fish, including clownfish, eels, and sharks. Visitors can also see beautiful coral reefs, kelp forests, and an amazing array of sea creatures. In addition to its impressive array of sea life, the Birch Aquarium also features a hands-on tidepool exhibit where visitors can touch crabs, urchins and other creatures from the tidepools. In addition to the many exhibits, the aquarium also offers a variety of educational exhibits and events. The staff is friendly and knowledgeable, and they are always happy to answer questions about the ocean and its inhabitants. With its unique blend of education and entertainment, the Birch Aquarium is sure to make a splash with everyone in the family.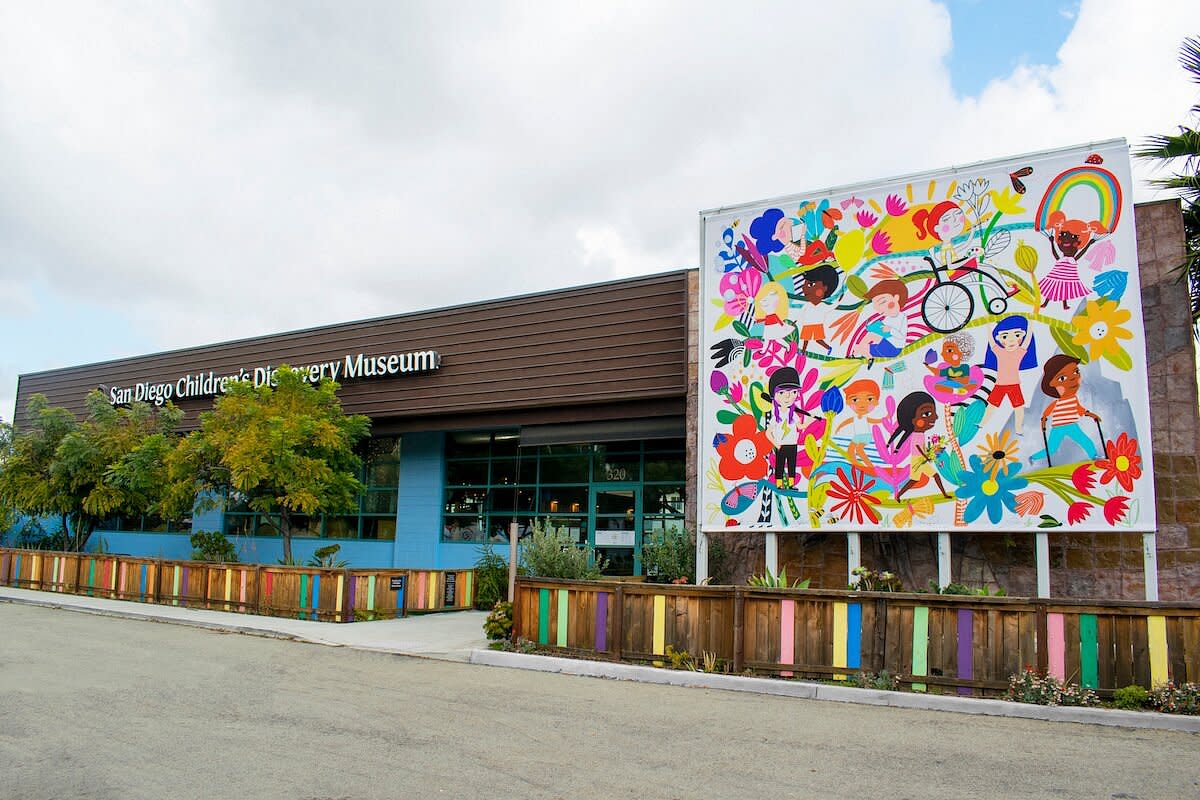 San Diego Children's Discovery Museum is a non-profit institution in North County San Diego, in the city of Escondido, and is dedicated to the educational opportunities of children through exhibits and programs that promote active learning. Since its inception, the museum has remained true to its mission of providing educational experiences that are both fun and informative. With over 30 years of experience, San Diego Children's Discovery Museum has become a leader in early childhood education. The Children's Museum has four exhibit areas: Discover, Experiment, Imagine and Explore. From the outdoor children's discovery garden to the kid's global village, to the discovery sailboat and toddler tide pool, there's so much to enjoy and experience. This museum also offers weekly parent and toddler classes and seasonal camps for kids. A can't miss for the entire family are the special family events, including Fun Animal Fridays. The family has the opportunity to meet a furry friend, enjoy story time and participate in a themed activity or craft.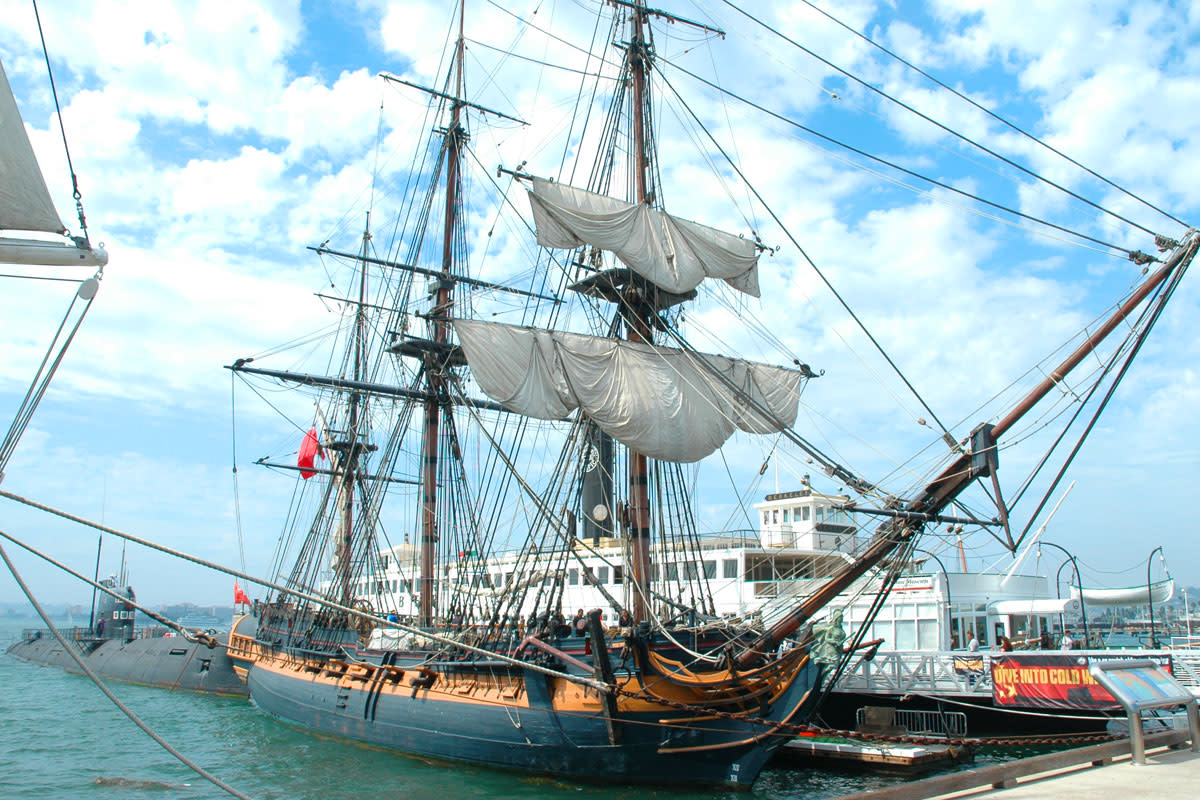 The Maritime Museum of San Diego is a floating museum that houses an extensive collection of historic ships, and one of the most unique museums in California. The museum is located in the San Diego Bay, and it is open to the public year-round. Visitors can tour the ships, learn about their history, and even sail on some of them. With three floors of exhibits, ranging from early shipbuilding to modern naval technology, this museum is sure to leave an impression on the entire family. The museum also hosts a variety of events throughout the year, including maritime festivals and Tall Ships races. In addition, the museum offers a variety of educational programs and events, making it the perfect place to learn about maritime history and culture. Whether you're a history buff or just looking for a fun day out on the water, the Maritime Museum of San Diego is sure to offer something for everyone.
San Diego County is home to some of the best children's museums in the country. Whether you're interested in science, trains, or sea life, there's a museum that will capture your imagination and be sure to provide a great experience for the entire family. With hands-on exhibits and educational programs, these museums are sure to make a lasting impression on everyone in the family. So plan a visit today and discover all that San Diego County has to offer.