The Best Free Things to Do in San Diego, CA
Whether you're a tourist visiting San Diego, California for the first time or a local who has called the city home for your entire life - you'll find no shortage of amazing activities to keep you busy this summer. Also known as America's Finest City, San Diego is famous for its beautiful beaches and a near-perfect climate. All around the city, you'll find unforgettable things to do from attending concerts and museums to exploring breathtaking natural scenery.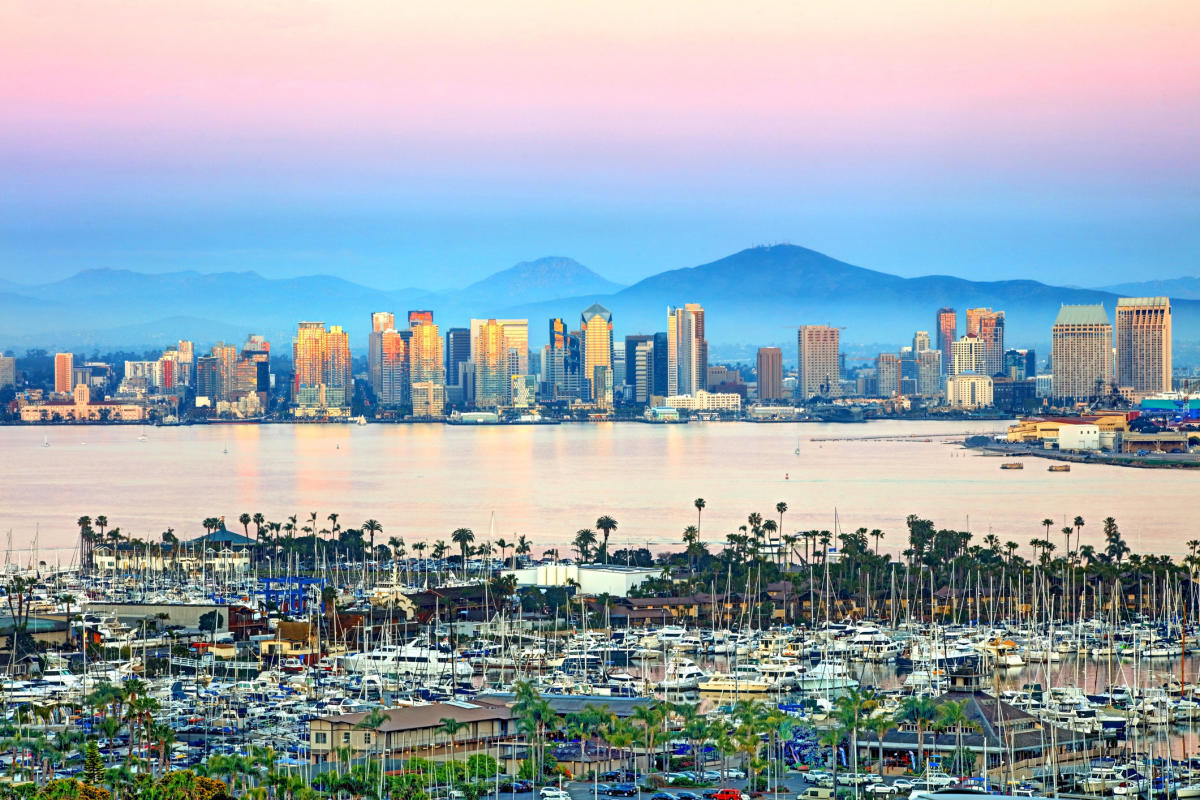 Southern California might be an infamously expensive place to visit (not to mention live) but rest assured that your budget doesn't have to make or break your trip. There are plenty of free things to do in and around San Diego County - so many that you'll likely have trouble fitting them all in!
If you're looking for the best free things to do during your San Diego summer, check out our guide to the best free activities in San Diego for all ages.
Visit Balboa Park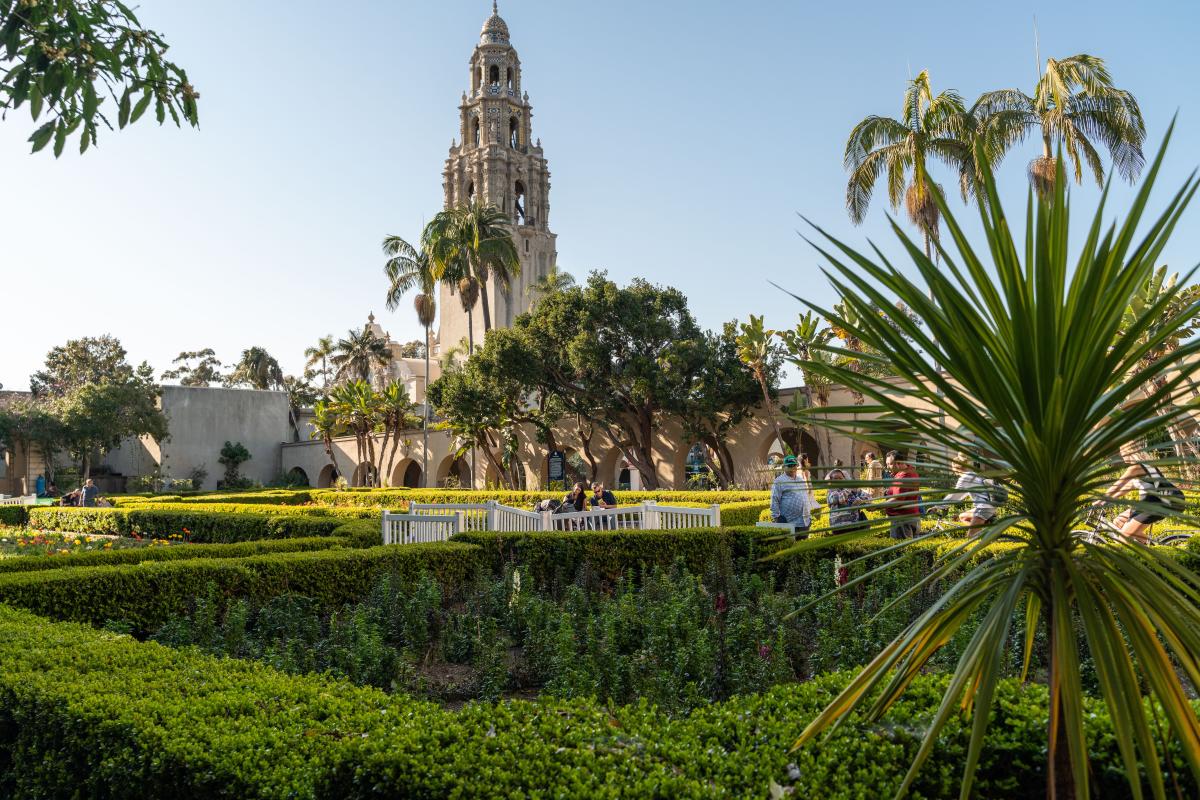 Balboa Park is one of the most iconic landmarks within the city of San Diego and it is completely free to visit! The 1,200-acre historic urban park is located in the heart of the city and was originally established in 1868.
There are plenty of open spaces to enjoy a picnic and soak up the San Diego sun, as well as gardens, walking paths, museums, theaters, and the world-famous San Diego Zoo located within. While many of the museums and attractions do cost a fee, you can easily spend a whole day just walking around the park and taking in the sights. The beautiful botanical building in Balboa Park is always free. Many museums have free admission on certain days for San Diego County residents as well. It's located just a few blocks from downtown San Diego.
Mission Basilica San Diego de Alcalá
Address: 10818 San Diego Mission Rd, San Diego, CA 92108
Mission Basilica San Diego de Alcala is a National Historic Landmark that was first founded on July 16, 1769, by a Spanish friar named Junípero Serra when the Spanish colonizers began moving into the area that belonged to the Kumeyaay people. It is an iconic example of Spanish Colonial architecture and you can visit the Basilica or attend a mass for free.
Map and Atlas Museum La Jolla
Address: 7825 Fay Ave, La Jolla, CA 92037
If you're interested in geography and history, head to the Map and Atlas Museum in La Jolla which features unique antique maps from around the world. Many of the maps feature beautiful illustrations and offer the opportunity to learn about history and politics throughout the ages.
Mission Beach Boardwalk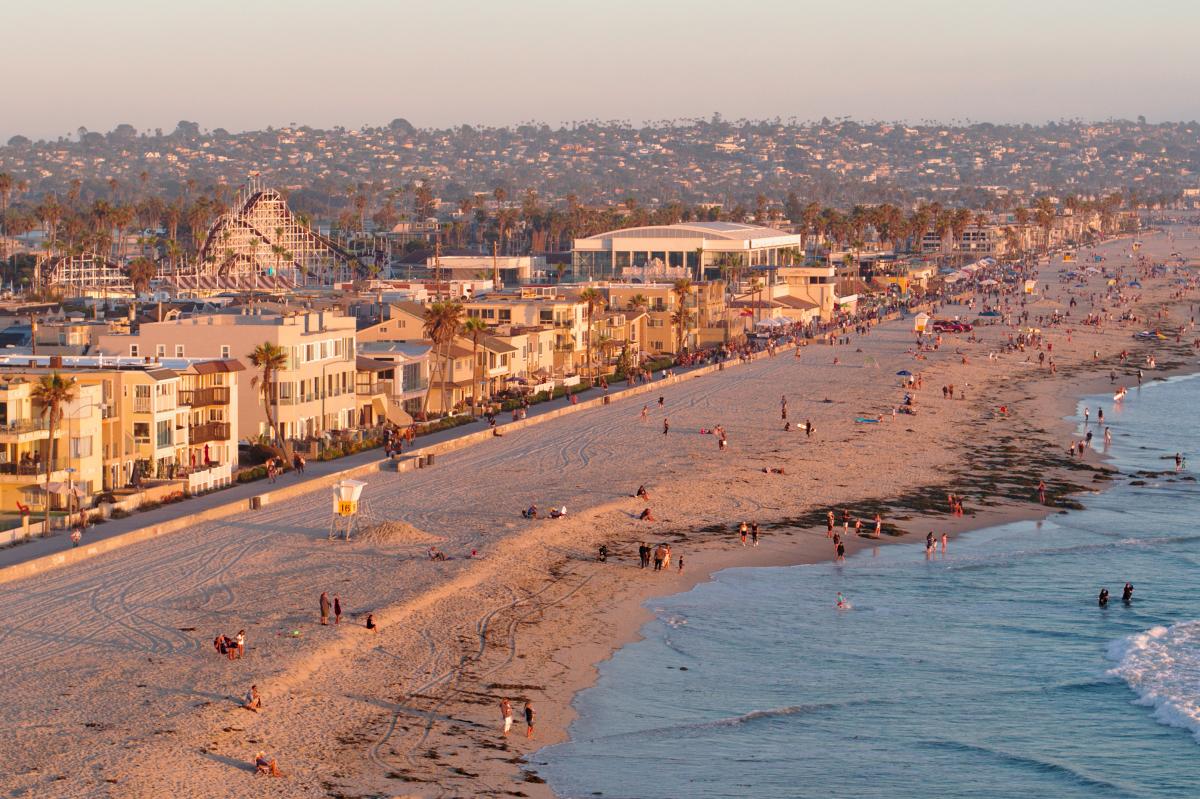 Address: W Mission Bay Dr, San Diego, CA 92109
Mission Beach Boardwalk, also known as the Ocean Front Walk, is a 6-mile loop that is perfect for walking, jogging, biking, and rollerskating. Cool beach shops, cafes, bars, and restaurants line the boardwalk and there is even an amusement park you can visit for an extra charge. The boardwalk itself is completely free and open to the public which makes it perfect for anyone on a budget.
La Jolla Children's Pool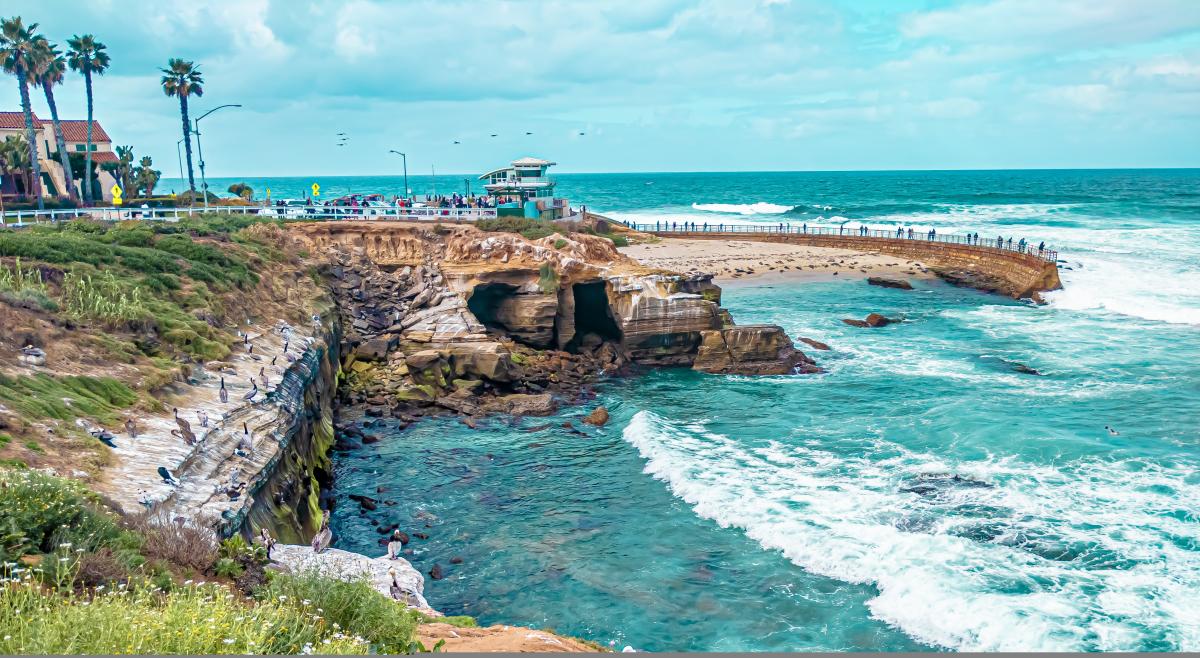 Address: 850 Coast Blvd La Jolla, CA 92037
La Jolla Children's Pool isn't what it sounds like - unless you consider the baby seals who like to splash around in the area! Originally the pool was constructed as a safe place for kids to swim back in 1931 when a concrete breakwater was put in, but since then the area has been taken over by seals and sea lions. It's a great place to take in the views of the Pacific Ocean and check out local wildlife.
Visit the Museum of Contemporary Art in San Diego
Address: 1100 Kettner Blvd. San Diego, CA 92101
The Museum of Contemporary Art in San Diego has two locations - downtown San Diego, and La Jolla. Both offer visitors impressive displays of contemporary art from world-renowned artists. Admission to the museum is free on the second Sunday of each month.
Watch the Sunset from Sunset Cliffs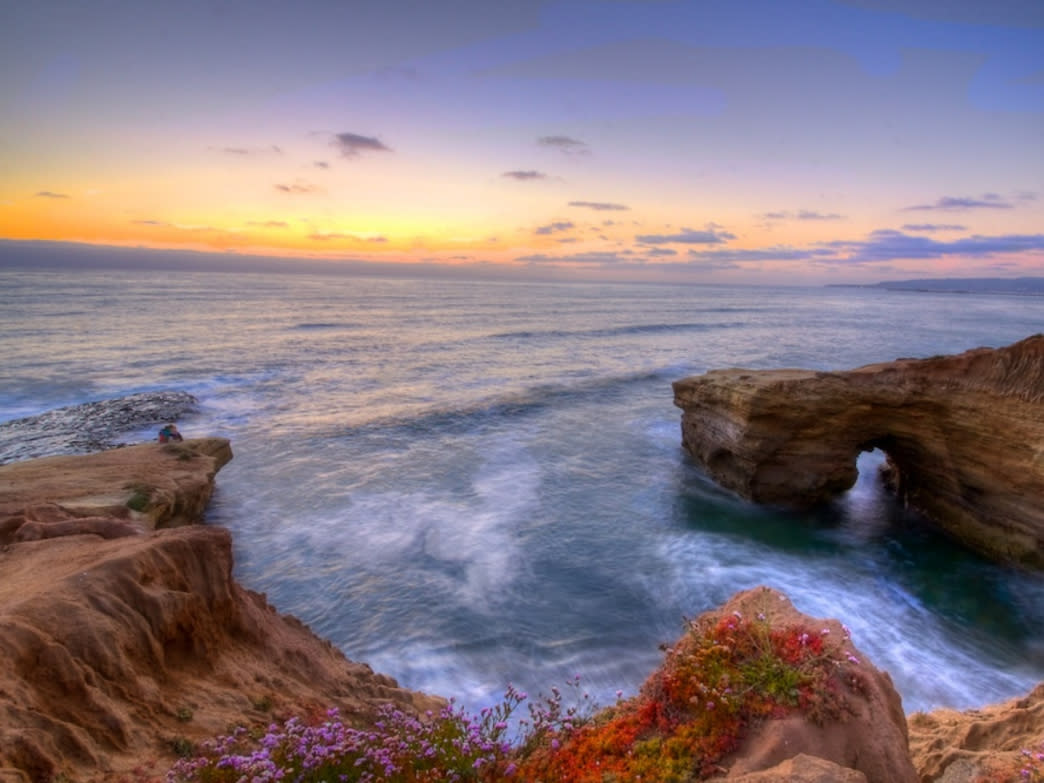 Address: Ladera St, San Diego, CA 92107
They say the best things in life are free - and that is utterly true when it comes to San Diego sunsets. Throughout the city there are some amazing spots to watch the sky over the Pacific Ocean explode in bright colors as the sun goes down, and Sunset Cliffs Natural Park is one of the best. Make sure to arrive early as this is a popular spot.
Torrey Pines State Natural Reserve
Address: 12600 N Torrey Pines Rd, La Jolla, CA 92037
Torrey Pines is one of the best San Diego parks if you enjoy hiking and coastal views. Located on the cliffs above Torrey Pines State Beach, the park encompasses 1,750 acres with plenty of epic hikes. It's a great place to visit if you're looking to experience the natural beauty of San Diego without straying too far from the city.
Stars in the Park
On the first, Wednesday of each month, join the San Diego Astronomy Association for a night of stargazing. There will be telescopes set up near the fountain in Balboa Park as dusk falls. If it's a clear night, you'll be able to see all sorts of stars and planets.
Go to the Beach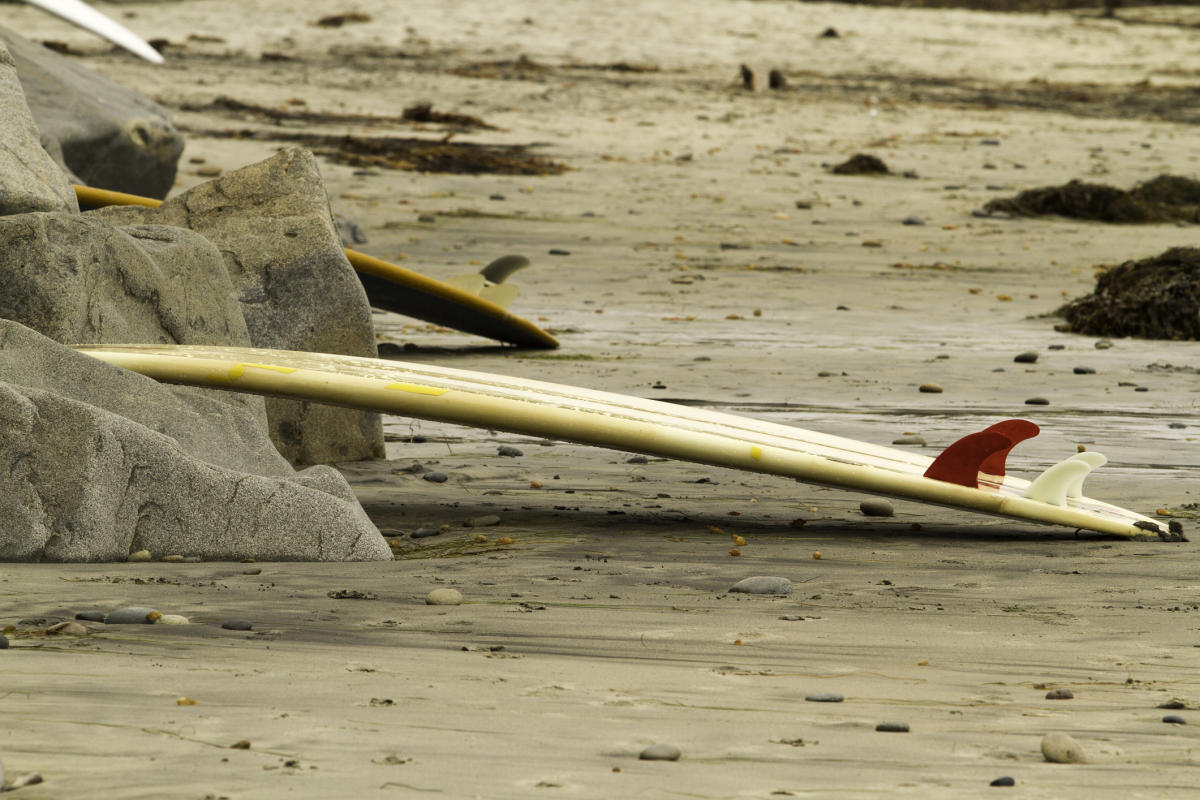 Without a doubt, one of the best free things to do in San Diego is spend a day (or 3) soaking up the sun on one of the beautiful beaches around the city. There are so many great San Diego beaches to choose from, each with its own unique vibes. Ocean Beach is a cool laid-back beach town with some great bars and music venues and a large pier shooting out into the ocean. Pacific Beach and Mission Beach are some other amazing spots to have a beach day while in San Diego.
Gaslamp Quarter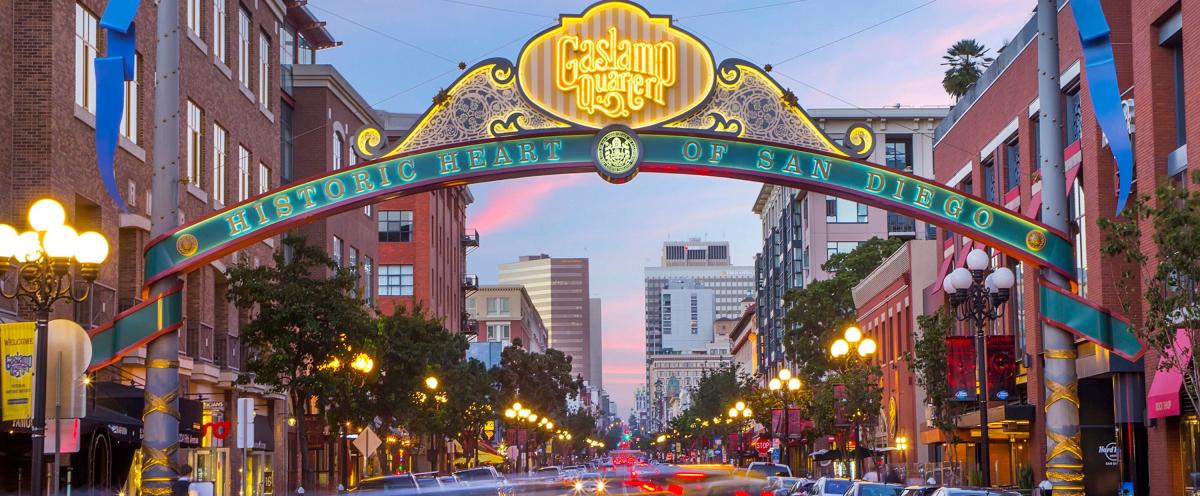 While the bars and restaurants will cost you, there is no charge to simply set out on foot to explore the Historic Gaslamp Quarter in San Diego. The lively neighborhood is famous for its nightlife and there are plenty of clubs, some of them with free entrance. It's worth walking around this area once the sun sets to get a feel for San Diego's vibrant culture and party scene.
Little Italy Mercato Farmers' Market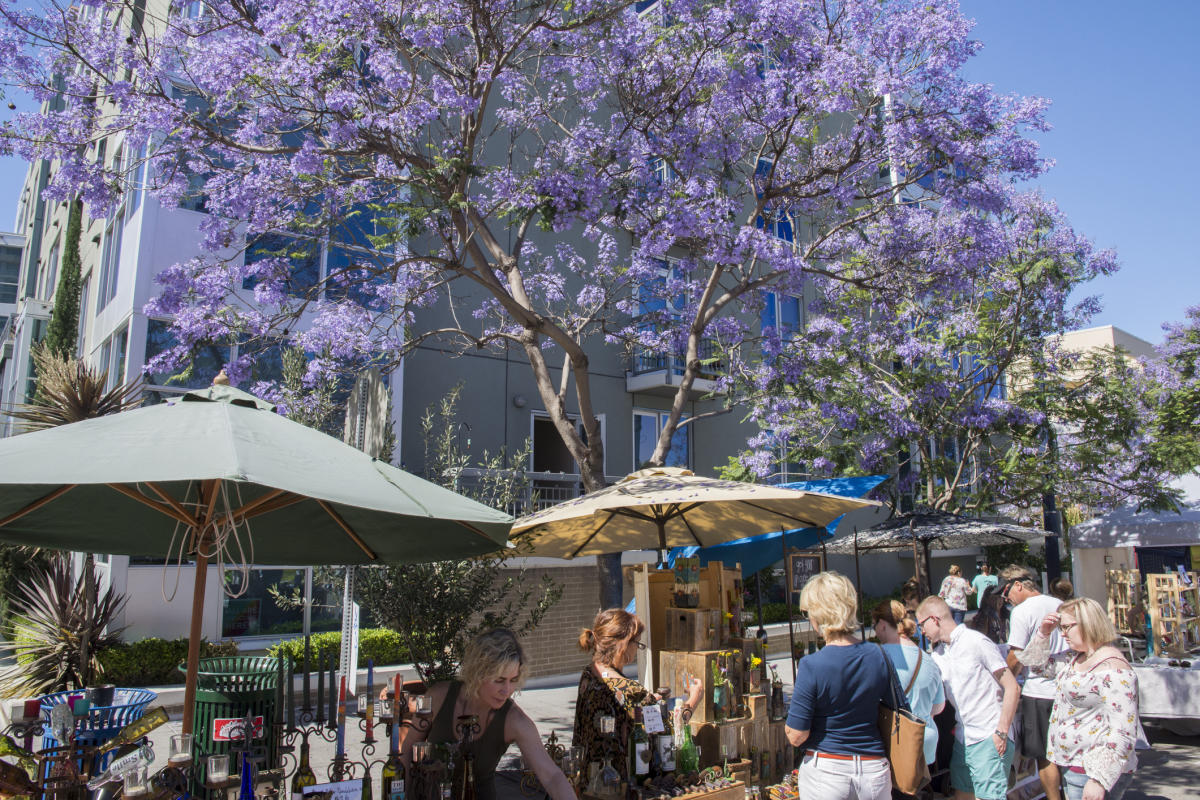 Address: 600 W Date St, San Diego, CA 92101
San Diego farmers' markets are more than just a place to pick up some fresh produce - they're an entire social event. Join locals who frequent the market while browsing for unique local artisan crafts and gourmet eats. There are more than 150 vendors. The market happens on Wednesday and Saturday mornings.
San Diego Waterfront Park
The newly constructed Waterfront Park offers the perfect opportunity to cool off after soaking up the San Diego sun. There's a massive splash fountain and an expansive civic green as well as a play zone for kids and picnic areas. Events like farmer's markets and festivals are often hosted in this space.
Visit La Jolla Cove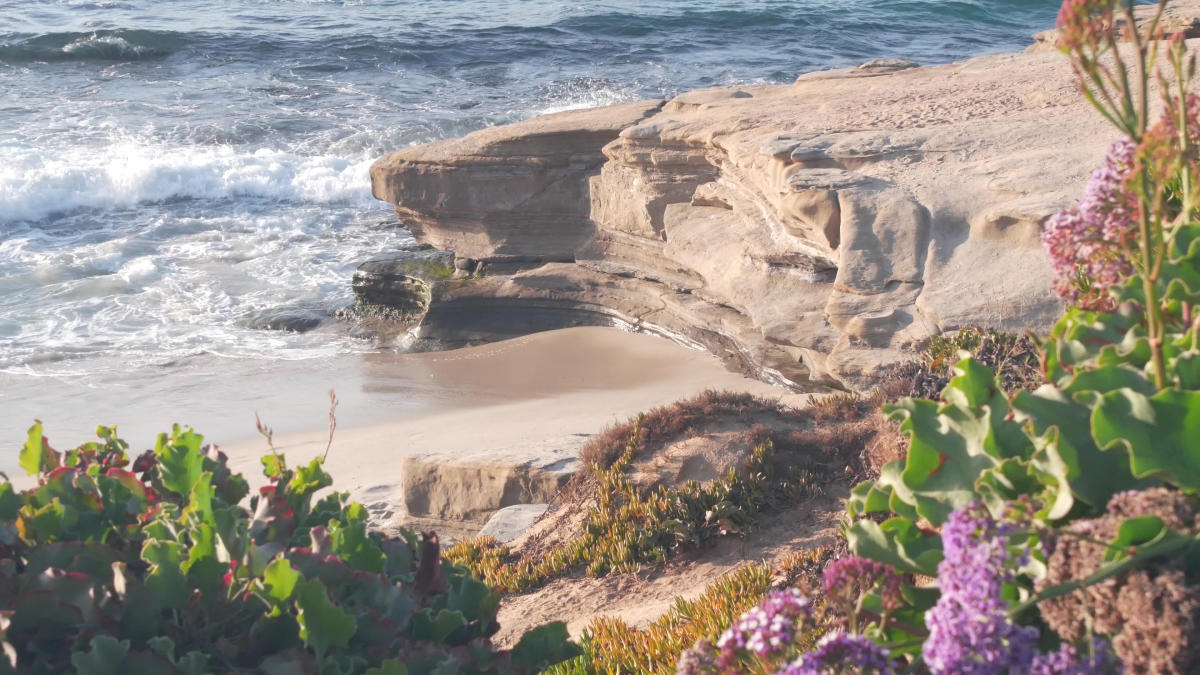 Address: 1100 Coast Blvd., La Jolla, CA 92037.
La Jolla is one of the most affluent and beautiful communities in the United States. Its name means the jewel - and La Jolla Cove is a jewel indeed. The beautiful little beach features rugged cliffs and a sandy beach that is part of a protected marine habitat. It is popular amongst swimmers and snorkelers as the waves are somewhat calmer. La Jolla Shores is another popular beach nearby with gentle waves perfect for swimming and paddle boarding.
Catch a free concert
There are free concerts offered throughout San Diego during the summer months. The brand new Rady Shell, located on San Diego Bay near the San Diego Convention Center, often hosts rehearsals of the San Diego Symphony that are free and open to the public.
TGIF Concerts in the Park in Carlsbad offers more opportunities to catch great live music for free in San Diego with events scheduled on Fridays throughout the summer.
Soledad National Veterans Memorial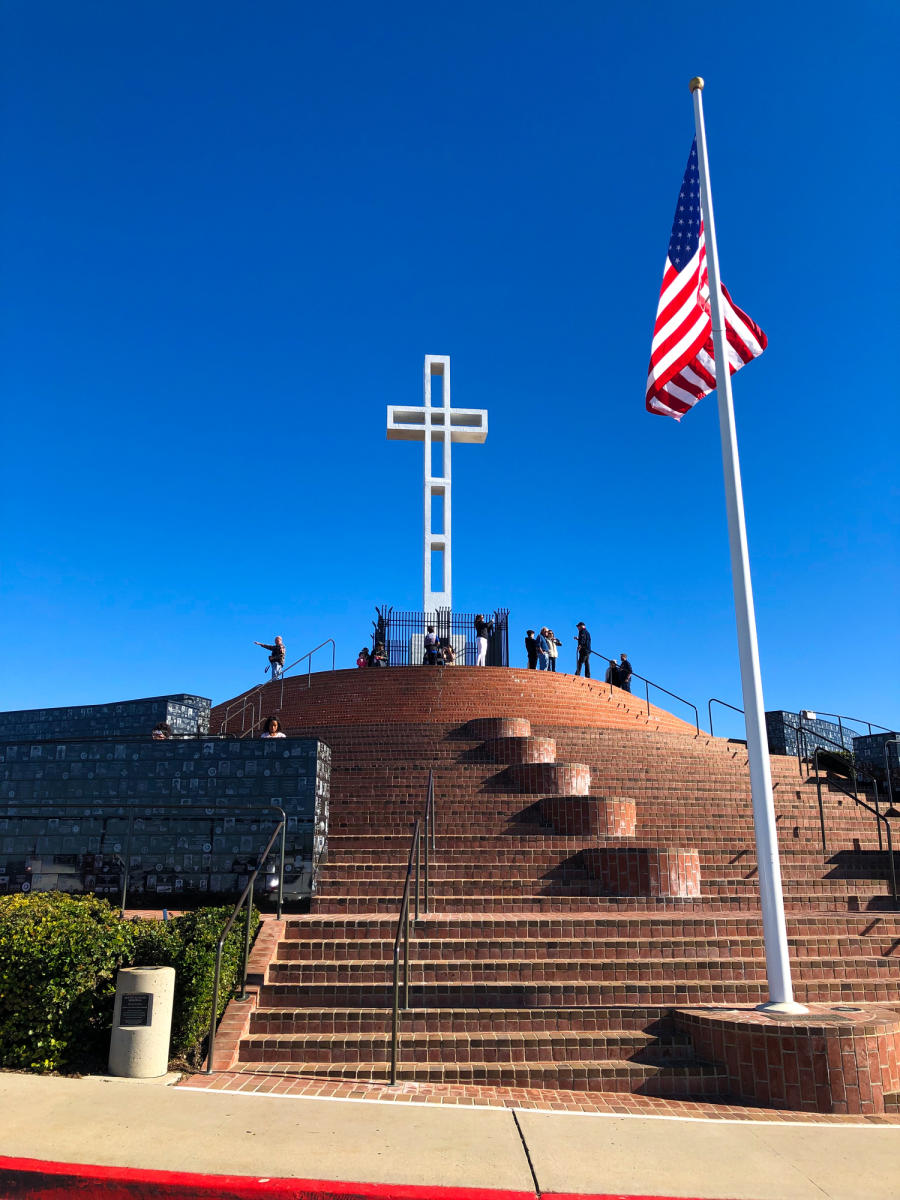 For those interested in military history, or who wish to honor the brave men and women who served our nation - the unique Mt. Soledad National Veterans Memorial is free and open to the public. The memorial sits atop a mountain in La Jolla and offers beautiful views. It has large plaques that honor military veterans dating back to the Revolutionary War and is the only Veterans Memorial that honors living veterans.
Walk the Embarcadero
Twisting along San Diego Bay, the Embarcadero is a cool waterfront district. There are some great places to eat seafood and shop for souvenirs along the way. The USS Midway Museum also falls along the Embarcadero, and there are a few grassy parks with ocean views.
Imperial Beach Art Walk
Imperial Beach is a cool laid-back community with a cool (and free!) art walk. The walk is just over a half mile and features six public art displays that celebrate the surf culture of San Diego.
With so many fun free things to do in San Diego, you're bound to have the best summer ever! Now, get out there and explore America's Finest City!