You may immediately think of tacos, margaritas, and Cali-fresh fusion food when you think of San Diego's culinary scene, but San Diego has plenty of options to suit every possible craving. In the summertime, that's often some good old-fashioned barbecue.
Whether you're hoping to plan the ultimate picnic with homemade barbecue meat cooked right on the beach or to feast on southern classics like brisket, ribs, and smoked chicken or turkey -- you'll find the places to meet your needs in America's Finest City.
If you're a San Diego local looking to create a perfect summer day for your loved ones, head to one of our many local parks, which have barbecue grills and picnic tables where you can cook and spend the afternoon enjoying the perfect SoCal weather and playing a game at the volleyball courts.
If you want to skip the prep and enjoy some drool-worthy slow-smoked meats, head to one of San Diego's top-rated barbecue restaurants.
Best spots in San Diego for a DIY Barbecue Picnic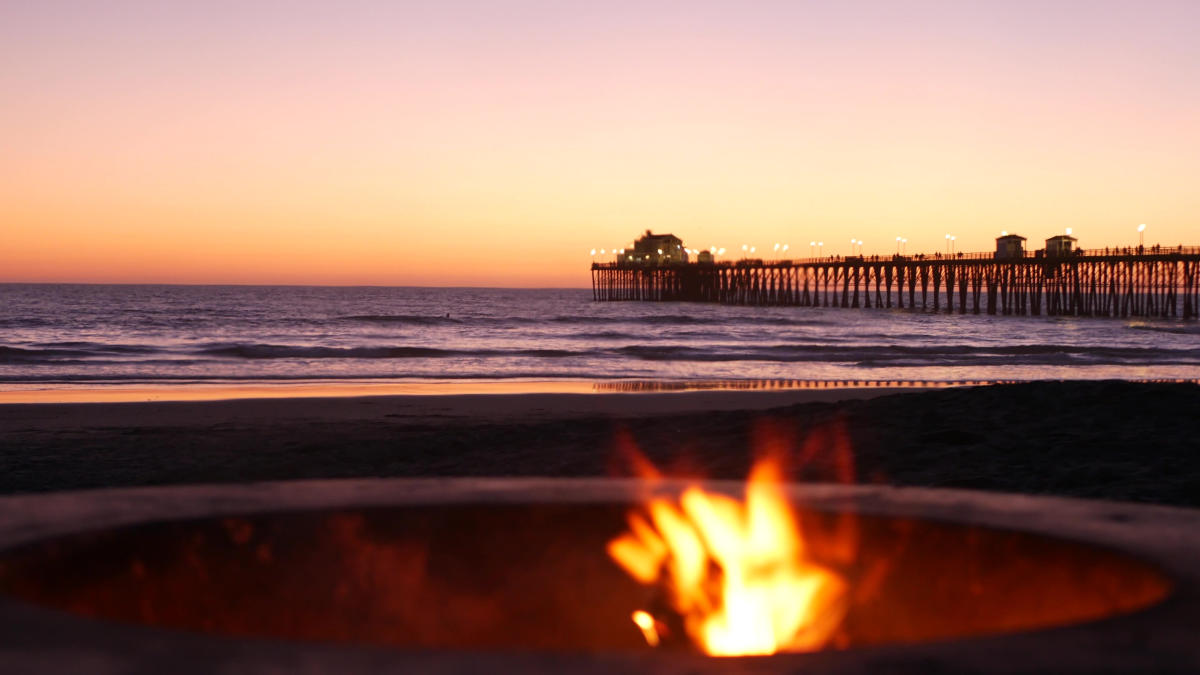 Civita Park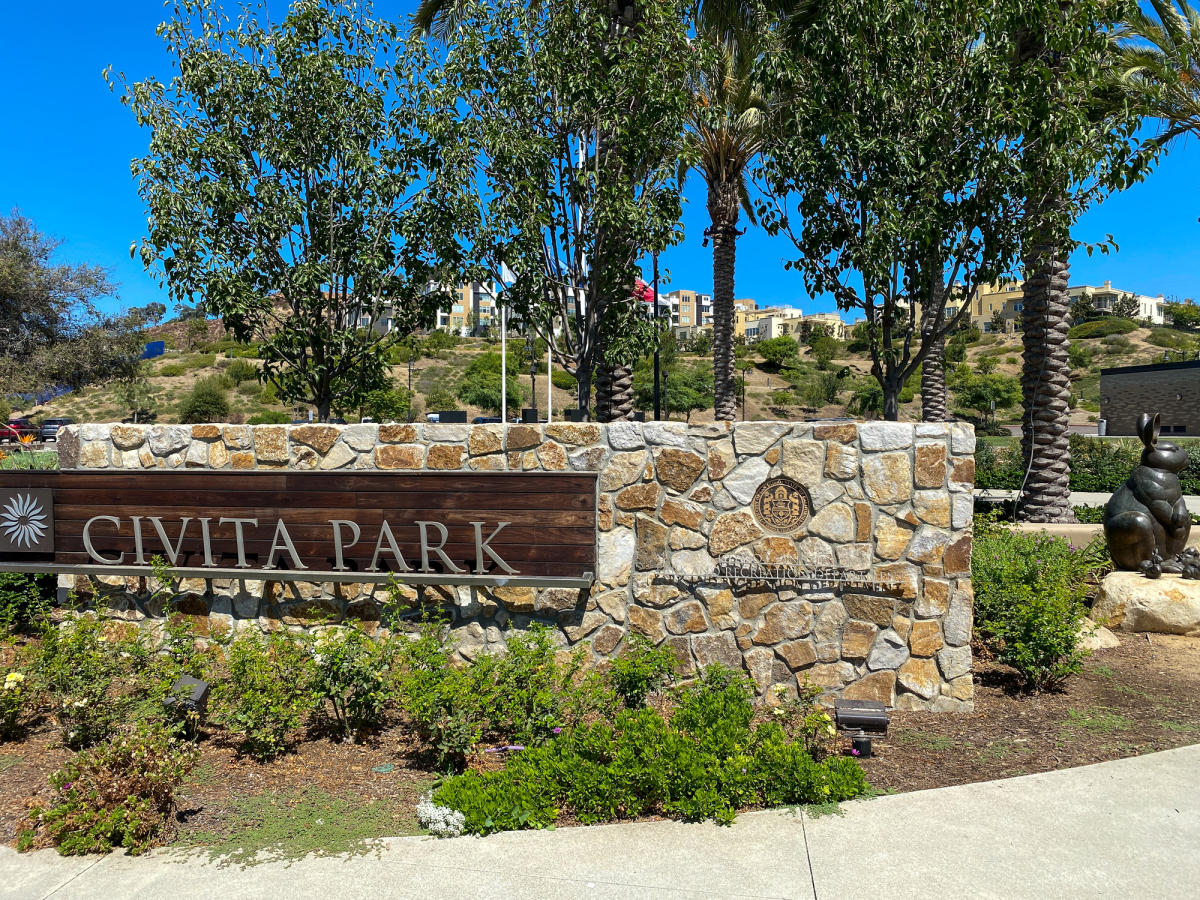 Civita Parks is one of the highlights of a master-planned community. Residents love the amenities that come with living at Civita, but everyone will love using the large BBQ grills and picnic tables for their summer cookouts. The park has a great dog park, a splash pad for kids, and so much more.
Balboa Park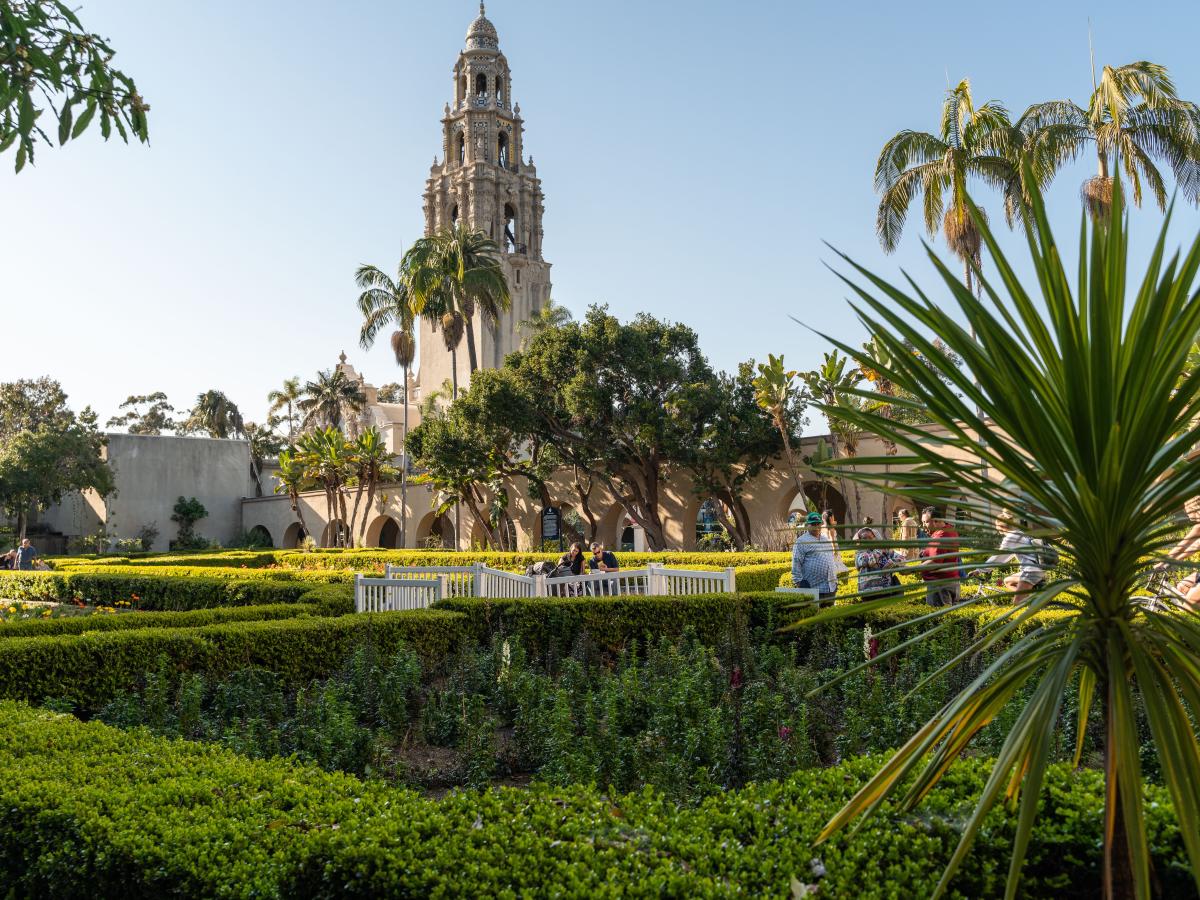 Balboa Park is one of the best places to spend summer days in San Diego, and after exploring the beautiful surroundings, you can enjoy cooking a delicious BBQ meal on one of the many grills in the park. There are designated disposal areas for hot coals and plenty of picnic tables, and dogs are welcome to join in on the fun!
Mission Beach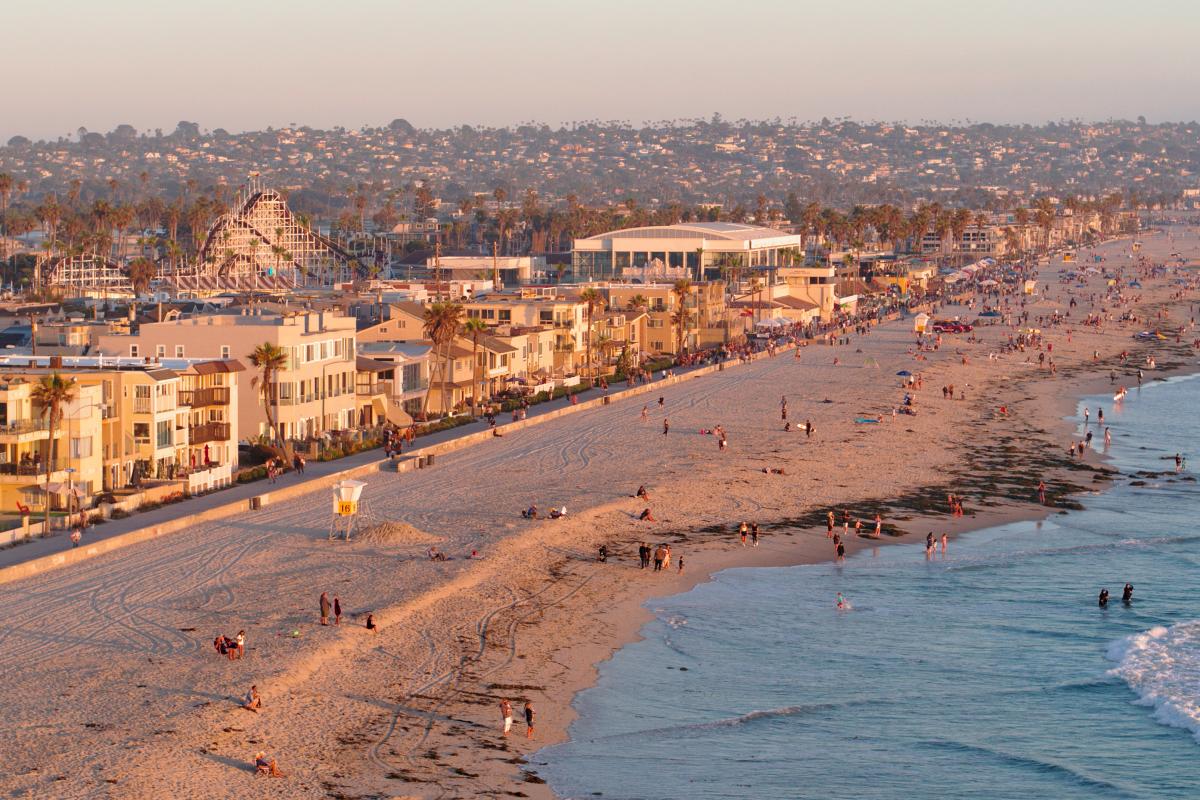 Belmont Park in Mission Beach has a variety of fire pits and picnic tables that are available for your summer BBQ. After your BBQ, you can stroll along the boardwalk for views of Mission Bay and experience all the good vibes that this iconic San Diego neighborhood has to offer.
Coronado Beach
Coronado Beach is one of San Diego's best beaches and is scattered with fire rings, barbecues, picnic tables, seating areas, and beautiful sandy beaches. Located right on the water with views of downtown San Diego, Coronado offers the perfect summer escape when you want to picnic with your family.
Pacific Beach – Kate Sessions Park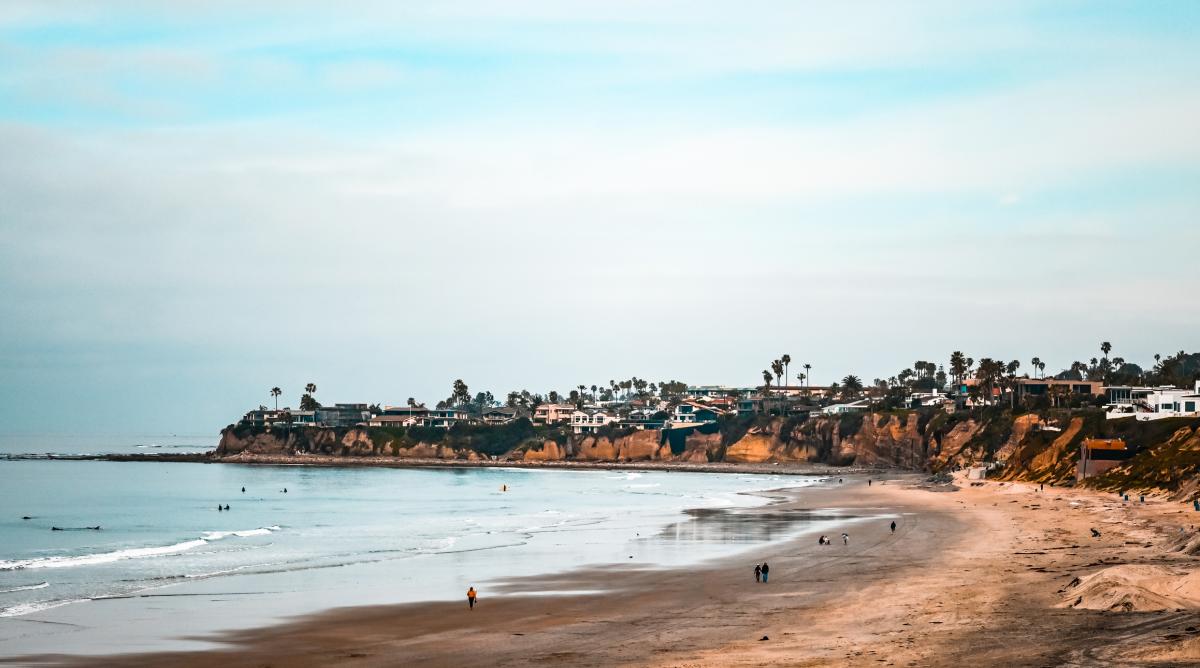 With 79 acres to spread out, Kate Sessions Park is an ideal place to spend the day grilling and enjoying a picnic with your family. Throughout the park, you'll find plenty of BBQ grills and picnic areas, and it's one of the most beautiful places to watch the San Diego sunset with all of its spectacular colors.
Best BBQ Restaurants in San Diego
Cooking your own BBQ picnic can be an excellent way to spend a summer day, but what about when you just want to skip the prep if cooking your own meat and get right to eating some mouthwatering BBQ? Not to worry, San Diego is home to some incredible BBQ joints that offer homemade barbecue sauce, beef brisket, rib tips, beef ribs, pulled pork, pork belly, pork shoulder, and more. When the cravings hit - hit the road to one of our top pictures for San Diego BBQ.
Smokin J's BBQ
Address: 14035 Midland Rd, Poway, CA 92064
Smokin J's is a local chain with locations in Poway and Miramar. It's family owned and operated and has an incredible sampler platter option that includes a pound of brisket and pulled pork, a whole chicken, buns, and an option to choose four sides like mac n' cheese and a bean medley.
Abbey's Real Texas BBQ
Address: 6904 Miramar Rd #211, San Diego, CA 92121
Located in the Miramar area, Abbey's Real Texas BBQ is a neighborhood favorite. It's always packed, especially around the lunch hour when those who work in the area frequent the spot during their lunch break. You can get a great lunch for around $10 with menu items like sandwiches stuffed full of beef brisket, ham, chicken, and kielbasa.
Space Cat Barbecue
Address: 3365 India St, San Diego, CA 92103
Space Cat BBQ is located within The Aero Club, an iconic bar located in the Middletown neighborhood. The food truck serves up delicious chopped brisket, pulled pork, chicken thighs, and so much more. You grab a bite at the food truck Thursday - Sunday.
Heritage Brewery & Barbeque
Address: 2002 S Coast Hwy, Oceanside, CA 92054
The beloved Oceanside brewery offers tasty barbecue platters with brisket, pulled pork, and other smoked meats served in unique tacos and sandwiches. After you chow down, be sure to check out the cool cocktail speakeasy.
Buckboard's BBQ & Brew
Address: 975 Greenfield Dr, El Cajon, CA 92021
Buckboard's BBQ has operated as a catering company since the late 90s and opened a restaurant that quickly became a local favorite. Enjoy juicy ribs and yummy sides like hush puppies and mac 'n cheese balls. The corn muffin with maple butter offers the perfect sweet treat to accompany your meal.
The Pioneer BBQ
Address: 8622 Lake Murray Blvd, San Diego, CA 92119
Serving up burgers and barbecues alongside local craft beers, The Pioneer has all kinds of BBQ classics like baby back ribs, smoked turkey, brisket links, and more. They also have some fusion classics like elite relish on pork belly and potato skins with chipotle ranch.
The Pigs Gig
Address: 2820 Historic Decatur Rd, San Diego, CA 92106
12-hour brisket is one of the most popular menu items at the Pigs Gig, but there are plenty of other amazing options like pulled pork and pulled chicken. Everything is made from scratch daily, including mac and cheese, tacos, nachos, and sauces.
Bowlegged BBQ
Address: 4255 Market St, San Diego, CA 92102
Bowlegged BBQ has a great vibe, with tons of art covering the walls and eclectic energy. It's located on Market Street and makes for a perfect lunch stop when you're exploring the area. Some popular menu items include rib tips, hot links, dirty rice, and cornbread. Bowlegged opens at 11 am daily, and they close as soon as the food sells out, so arrive early for the best selection.
Grand Ole BBQ Y Asado
Address: 3302 32nd St, San Diego, CA 92104
Grand Ole BBQ has two unique locations - one in North Park and one in Flinn Springs. The Flinn Springs location has a super cool patio, two bars, and live music on the weekends. The barbecue is Texas-style, with options like brisket, ribs, turkey, hot links, and fun items like pork nachos and loaded fries. Enjoy some great cocktails alongside your BBQ feast.
El Barbecue
Address: 549 25th St, San Diego, CA 92102
El Barbecue owners Brandon Ami bring the flavors of their Kentucky and San Diego homelands to El Barbecue. Brandon has been smoking meat for over ten years, and Ami has worked as a San Diego Chef for more than a decade. The menu is unique, with plenty of fusion flavors celebrating the diversity of San Diego.
Smokey and The Brisket BBQ
Address: 5465 Lake Murray Blvd, La Mesa, CA 91942
Located in La Mesa, Smokey and The Brisket BBQ smokes their meat the old-fashioned way with plenty of flavor. Utmost care is given to the quality of ingredients, smoking techniques, and gourmet spices to create mouthwatering meat that has made this spot a local favorite. There are some unique menu items, like barbecue-topped flatbreads, that make this joint worth a stop or two during your trip to San Diego.
Coops West Texas BBQ
Address: 2625 Lemon Grove Ave, Lemon Grove, CA 91945
Texas-style barbecue is the name of the game at Coops West Texas BBQ, which uses owner Brad Cooper's family recipe. Located in Lemon Grove, this is a popular spot that has gotten a lot of media attention. The meat is slow-smoked over a mesquite and oak wood fire. Enjoy crowd-pleasers like brisket and jerked chicken.
Cali Comfort BBQ
Address: 8910 Troy St, Spring Valley, CA 91977
Cali Comfort serves up Kansas City-style barbecue, so they go light on the sauce. The meats are only basted or rubbed in a high-quality spice blend that enhances the flavor of the meat before being cooked slowly. Sauces like the jalapeno sauce celebrate the local flavors of San Diego.