When you think of going to a winery, or even having a vineyard weekend getaway, in California your first thought will probably lead you up to NorCal's Sonoma and Napa regions, all the way above the Bay area, past San Francisco. This can be quite far if you are coming from anywhere else on the Central Coast, in Southern California, or in certain nearby states.
Not to worry! There is an easily accessible, often more affordable, and highly underrated wine region in Santa Barbara County that is just waiting to be explored. You'll likely be able to avoid some tourism and enjoy your wine in a more laid-back way if you choose to give Santa Barbara wineries a chance.
If Sonoma and Napa are either out of your driving radius, break your budget, or you're just looking to find a new wine country in California, the Santa Ynez and Santa Maria Valleys are a great place to start. Los Olivos and Santa Maria, specifically, are charming small communities that double as a hub for wine lovers in Santa Barbara County. If this isn't already on your list, we're hoping to change your mind soon!
Making the Most of Santa Barbara Wine Country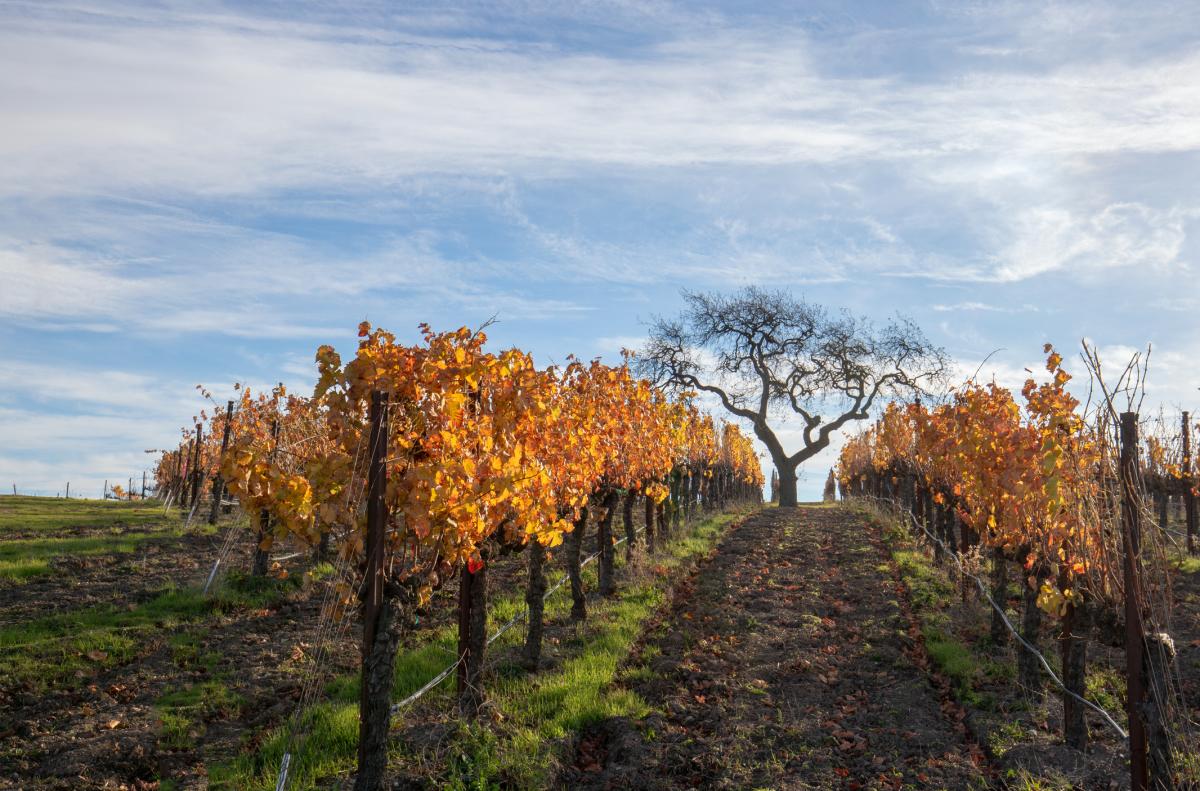 Santa Barbara's wine country may be underrated when people first think of California wines, but the region itself produces some of California's best Pinot Noir and Chardonnay. Other wines like Syrah and Viognier are notable exports of the southwest region of the Santa Ynez Valley, known as the Santa Rita Hills American Viticultural Area (AVA.) You'll find the Santa Maria Valley AVA in the northern part of the county.
While Napa Valley is indisputably the wine capital of California, the Santa Ynez, and Santa Maria Valleys certainly hold their own. In the community of Los Olivos, for example, you will find 27 tasting rooms and wineries. For such a small community, this is an impressive feat.
One of the very best ways to make the most of Santa Barbara's wonderful wine country is to check out a variety of the best wine tastings in the area. Luckily, touring different wineries is extremely simple because so many sit on one stretch of road. Let's talk about finding your ideal wine tastings in Santa Barbara via the wine trails.
Finding a Wine Tasting in Santa Barbara
The Foxen Canyon Wine Trail might just be the perfect thing for you if you're looking for a variety of tastings at different vineyards and wineries between the Santa Ynez and Santa Maria Valleys.
The trail represents and supports 16 wineries along 30 miles of Foxen Canyon Road, hence its name. The road winds from Los Olivos to Santa Maria and gives you the most comprehensive, yet straightforward, route to stop by multiple local wineries. Try things like a private tasting with other wine club members or simply check out a gorgeous tasting room and chat with other guests and staff over good wine.
This trail allows you to find the best wineries in Santa Barbara, the best wines, the best views among the beautiful rolling hills, and your new favorite tasting flights.
Seasonally, you can purchase two different annual 'wine passports' during the summer and Christmas seasons. The pass will give you access to complimentary tastings or glasses, 2-for-1 tastings, special prices on wines, exclusive experiences, and more. If you're local or even in this part of the state, this is like the ultimate wine club that extends to multiple wineries. That is quite hard to beat if you ask us!
The Best Santa Barbara Wineries
When it comes to the best Santa Barbara wineries, each person you talk to might give you a slightly different answer. That's because the experience varies from person to person based on what kind of wine you prefer, how you like to go about a tasting and even the aesthetic of the vineyards and winery space.
We've compiled a list of some of our favorite Santa Barbara wineries to give you a starting place:
Alma Rosa Winery and Vineyards
When it comes to cool-climate wines from the Santa Rita hills, Alma Rosa was one of the first to do it right. You'll find small batch Pinots and Chardonnays, mostly produced in runs of less than 400 cases, which you can try in the stunning indoor and outdoor tasting rooms. Tastings cost $25 and feature 5 different wines, giving you a well-rounded appreciation for the wines produced here. Alma Rosa is open daily, which means that you can make a visit whenever is best for you.
Babcock Winery and Vineyards
You'll come to Babcock for the wine and stay in the tasting room. The Pinots and Chardonnays they produce are spectacular, but the overall experience here is made so much more unique by the hangar-sized venue, a separate event space, and the option to rent out Bryan Babcock's own Mediterranean house for a stay on-site. The large tasting room is furnished with antler chandeliers, vintage photos, cool rugs, board games, and other mid-century décor. This is another winery that is open daily, making it easy to access and keep in your plans.
Fess Parker Winery and Vineyards
If this name sounds familiar to you, it's because Fess Parker was a popular American actor accredited for playing Davy Crockett and Daniel Boone. His family now funs this mini-Los Olivos empire, featuring the Fess Parker Inn for lodging, the Bubble Shack that focuses on sparkling wines, and their rustic-chic main wine tasting room. They have 90-minute tastings that highlight Pinot Noirs, Chardonnay, and Rhone varietals. You can also book a scenic horseback ride throughout the acreage of this property which includes local history discussions, great views, and ends in the wine-tasting room, of course.
Star Lane Vineyard and Winery
A family winery, Star Lane is now run by two siblings, along with their winemaker Tyler Thomas. The tasting room is very Tuscan in style, with circular towers and light stone making up this building nestled into the trees and hills. After 25 years of creating wine, their world-class Cabernet Sauvignon is their specialty. The unique space is defined as a gravity flow winery and includes subterranean caves that act as their barrel rooms. Appointments must be made, as your visit will be quite personally curated.
Frequency Wine Company
Looking to stay in downtown Santa Barbara? Perfect! Frequency Wine Company is located in the Historic Presidio Neighborhood of downtown and will keep you just a few blocks from plenty of other local spots. Try a $20 wine-tasting flight in their modern tasting room during a 60-minute slot. Bookings are encouraged at this popular spot, and if you buy two bottles of wine, a tasting fee can be removed. Overall, the atmosphere here is great, and you don't even have to leave downtown!
The Best Ways to Enjoy a Tasting Room
Take your time when you enter a tasting room. Give yourself the opportunity to have the best possible tasting experience by really trying each wine, and listening to what your sommelier has to say about each one. Try to see what a winery offers, which should be more than just good wines. Santa Barbara County wineries tend to be quite good at creating an overall experience, something that many wine-tasting rooms tend to overlook.
Don't overlook the food pairings, either. Whether that looks like a meal at one place or a small charcuterie board at another, you'll find that food and wine are meant to complement each other in a way that is often overlooked. You should be sipping Pinot Noir with some crackers, goat cheese, salami, and light fruit, for example.
Between world-class Pinot Noir, Bordeaux blends, Cabernet Sauvignon, Cabernet Franc, and so many more wines, Santa Barbara wine country proves to be an oasis for wine lovers. The rolling hills, small-batch wines, and unique wine-tasting experiences help this region to stand out while proving that their cool climate wines are, in fact, some of the best.