There is so much to do when visiting San Diego that we don't blame you if you don't quite know where to begin! However, San Diego's North County area is a gem that seems often overlooked by visitors. So, we'll let you in on some secrets if you promise to help contribute to the peaceful atmosphere of this laid-back surfing haven north of central San Diego.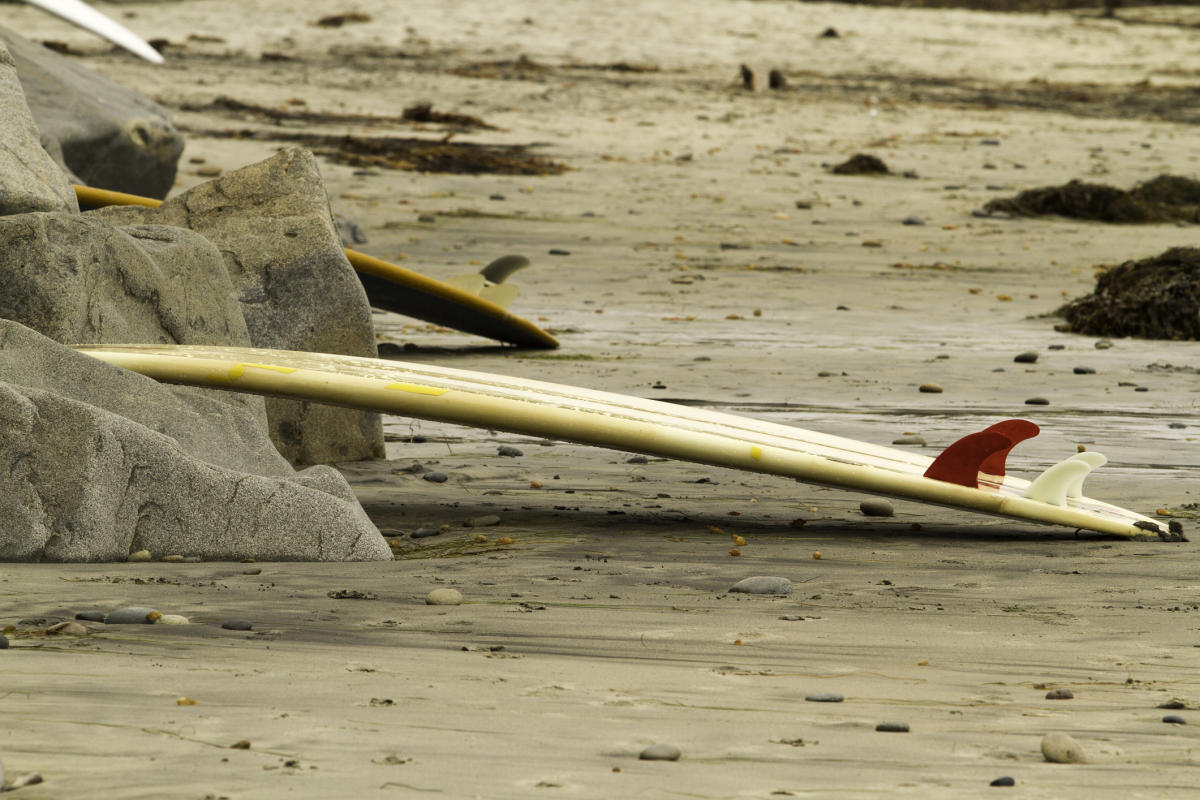 Swami's Beach is arguably one of the highlights of North County, a major surfing destination with beach access and near Encinitas parks, the downtown area, and lots of other nearby activities and destinations. The beach, known alternatively as just 'Swami's,' 'Swami Beach,' or sometimes as 'Swami's Reef' is an internationally acclaimed surfing spot, and watching surfers is a great way to join in if you don't surf.
Swami's Beach is not the only great beach in this area, and we think you'll find that many of the beaches down the coast in Cardiff and La Jolla are also incredible places to spend your days. Even in Encinitas, the nearby Moonlight Beach is well-loved and has plenty to offer beachgoers. So, let's talk about navigating North County to make the most of your time in San Diego.
Navigating North San Diego County
North County San Diego borders Orange County, it's neighbor to the north, and seems to be an entirely different world than any of its surrounding areas. You can expect to find steep staircase after steep staircase heading down the oceanside cliffs that connect to San Diego's North County beaches. Nearby, you'll always find a lifeguard tower or recreation department, as well as many surfers of a highly competitive nature.
After all, San Diego has a rich surfing history with international competitions and plenty of famous surfers that call this area home. You can find acclaimed surfers such as Taylor Knox, Rusty Preisenorfer, Mike Hynson, Rob Machado, and others.
There are plenty of local surf and lifestyle brands that have come out of the area, which are perfect for beginners looking to grab some gear as well as seasoned professionals looking to shop locally.
The entire coast of North County, from northernmost Oceanside down to Carlsbad, then Encinitas, Cardiff, and finally La Jolla, is filled with great surf, beaches ranging from rocky and steep to flat and sandy, and great local culture from start to finish.
Swami's Beach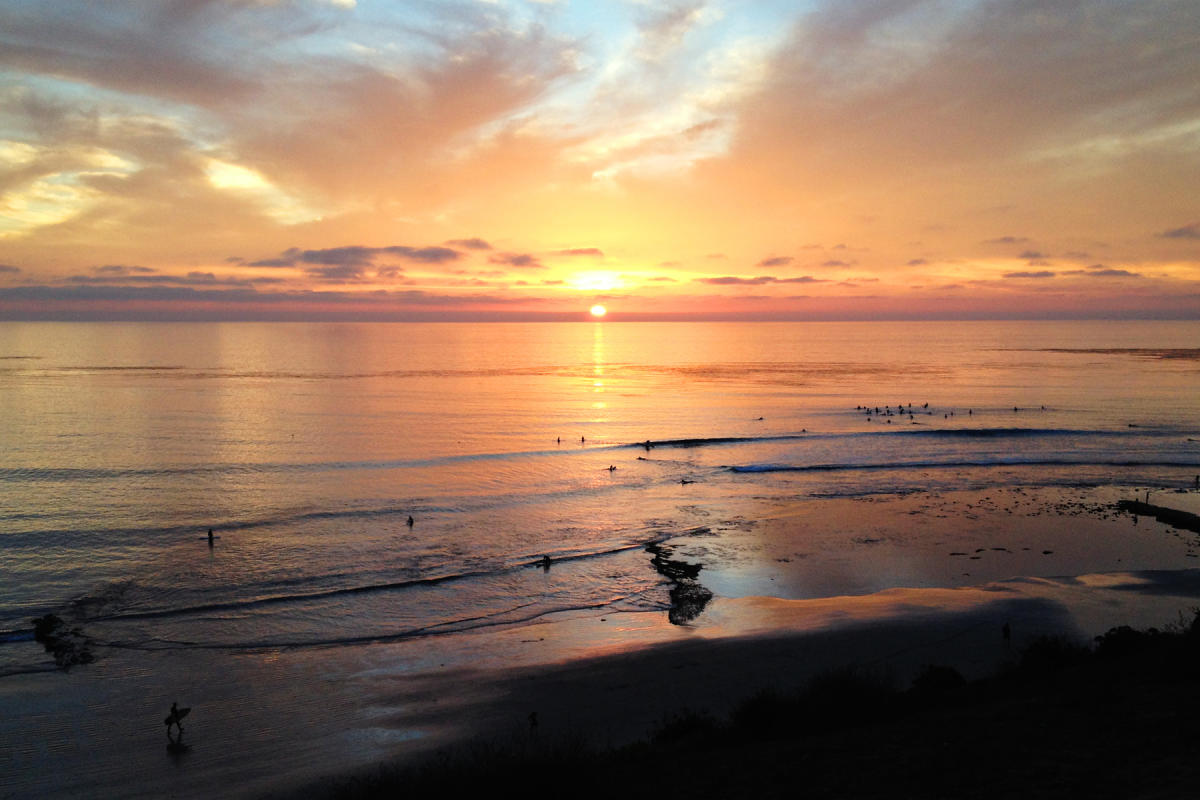 From Memorial Day in May to late June, you'll see that crowds here begin to grow. The beach will see its peak season from this period all the way up until Labor Day, with RVs and cars parked along the road to this popular beach off the Southern California coast.
A world-renowned surf spot with deep water and great waves, Swami's doesn't ever really rest. This point break comes complete with deep water areas, shallow tide pools, and a rocky reef point below its surface. It is a prime surfing spot thanks to its standout right-point break.
In the off-season, this and all the other beaches will still see some visitors but are mostly comprised of local surfers and those coming to make the most of the fact that they reside near the beautiful ocean. The shallower tide pools also offer an incredible view of local marine life, from snails, brittle stars, and sea cucumber to octopus, sea hares, and anemones, among many others.
With plenty of shaded areas and street parking, this is undeniably a great place for surfers and tourists to leave their cars and some belongings before heading down the steep stairs to Swami's Beach.
While visitors can enter the beach area by stairs, it's also possible to take a bit of a more turbulent shortcut down the jagged cliffs themselves if they want a quicker access point to the main peak. We've seen people do this with their surfboards, though we don't necessarily recommend trying this out for your first time here.
It's also worth bringing a hammock or picnic blanket to the nearby Swami's Park to enjoy a day removed from the sand, or to watch the sunset from a great vantage point that is a bit higher up.
The cliff-top park is separated by a road from the steps and their beach entrance point, but both Swami's areas are well worth a look for anyone spending time in the Encinitas area. A small park, you certainly won't get lost but will be able to enjoy a view from right inside the main peak of Encinitas.
The park entrance is easily accessible, and you can park up here, as well.
Swami's State Marine Conservation Area
Now, between Swami's Park, Swami's Beach (AKA Swami's Reef,) and even Swami's Café, you might start to mix up what's what. Not to add to the Swami's-titled areas, but there is one more that we think is an important mention- the marine conservation area. This protected area is located next to the San Elijo, Cardiff, and Moonlight State Beaches. The ocean conservation area also borders the San Elijo Lagoon State Marine Conservation area that sits to the east, working its way further inland.
Explore More of Encinitas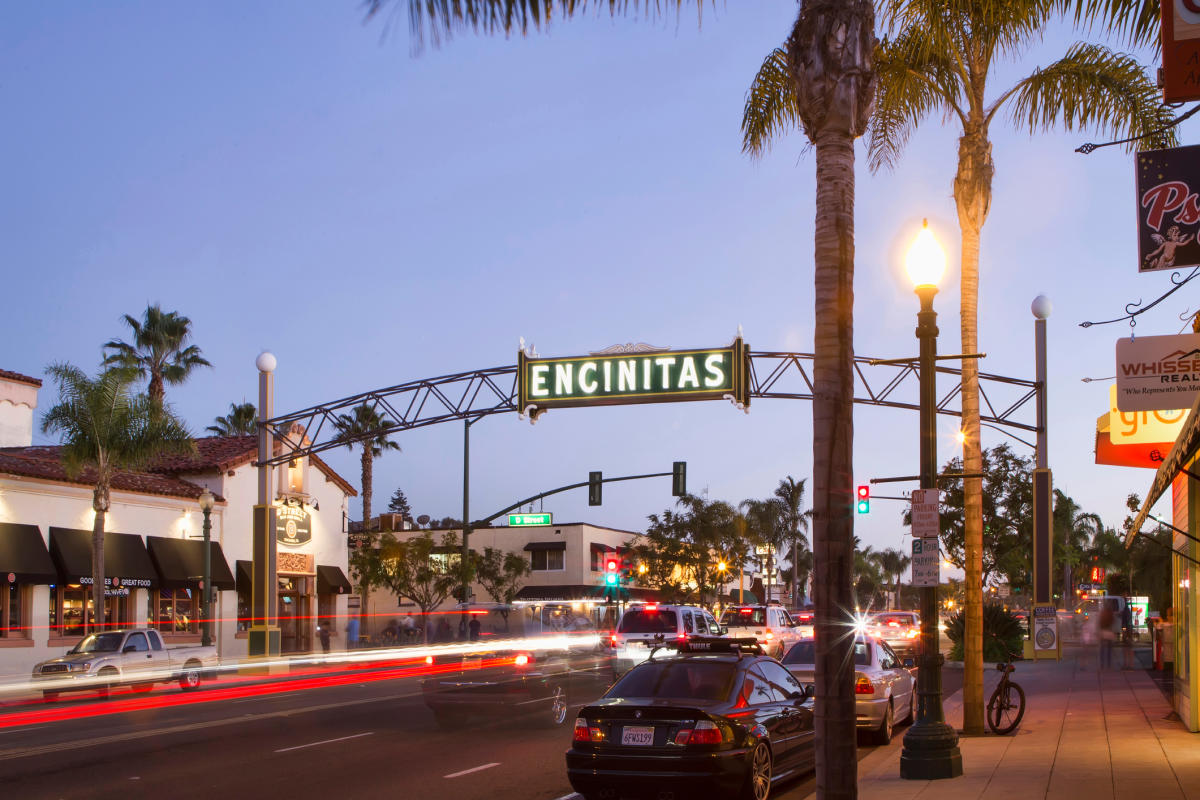 Swami's Beach isn't the only spot to hit in Encinitas, though. The downtown area is filled with great, local businesses such as the iconic Raul's Shack, City Tacos, Gelato 101, and more. There are plenty of thrift shops just a block or two inland, cafes to work from, and small beach shops that sell everything from mementos to cute clothing, surf supplies, and nearly everything else under the sun.
In fact, the Sun Bum West Coast Office & Concept Store is located right near the beach parking lot that accesses Moonlight State Beach, just one more option as you look to get close to the surf.
Moonlight State Beach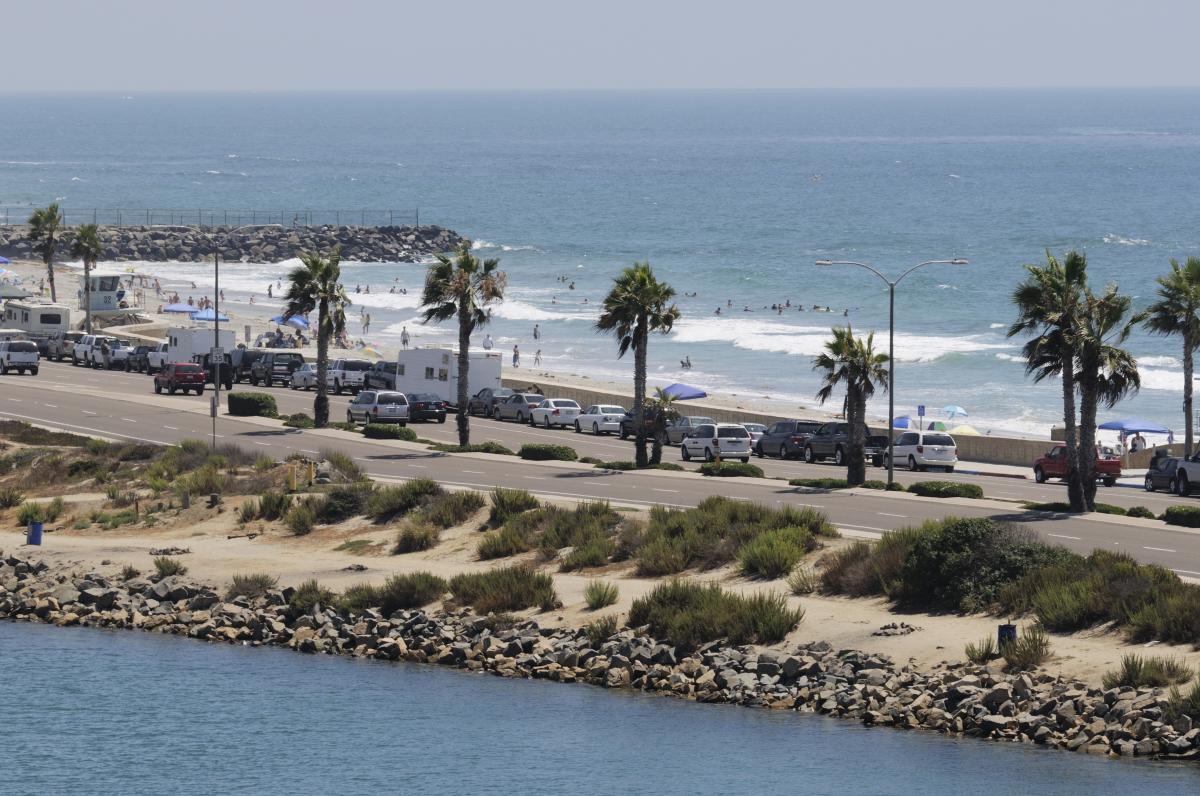 Moonlight State Beach is another equally popular area that is a bit more accessible, especially for those looking to picnic or have a quick sunset walk near the water. More of a street beach, you can get here directly from downtown Encinitas, and you can avoid the rocky reefs of other nearby beaches by hanging out here.
With picturesque, and functional, lifeguard towers, volleyball courts, showers and bathrooms nearby, and direct access to the sand from the anything-but-small parking lot, it's easy to see why Moonlight is such a hot spot among people of all ages.
You'll see some surfers, but this beach is more geared toward those looking to have a party, a picnic, a bonfire, or play some games in the sand before taking a dip in the Pacific Ocean.
There is often live music to be listened to, some friendly sports to watch, and space on the sand to get your share of that coveted SoCal sunshine. Hang out at the picnic tables, walk the sand at low tide, and enjoy a calm beach day here.
Self-Realization Fellowship
If you're looking for another cliffside spot with a view, but don't need direct beach access, we have another spot to share with you. The Self-Realization Fellowship, started by Paramahansa Yogananda who is often referred to as the pioneering father of Yoga in the West, is a seaside garden and viewpoint fit for all who wander upon it.
The meditation gardens on-site offer some of the most calming, serene views and experiences in all of San Diego. Be respectful and quiet here, as you'll be walking among people reading, journaling, and doing both walking and sitting meditation practices.,
A great photo spot, this is still ultimately meant to be a place that brings a sense of peace and introspection to those who visit it.
Covering Cardiff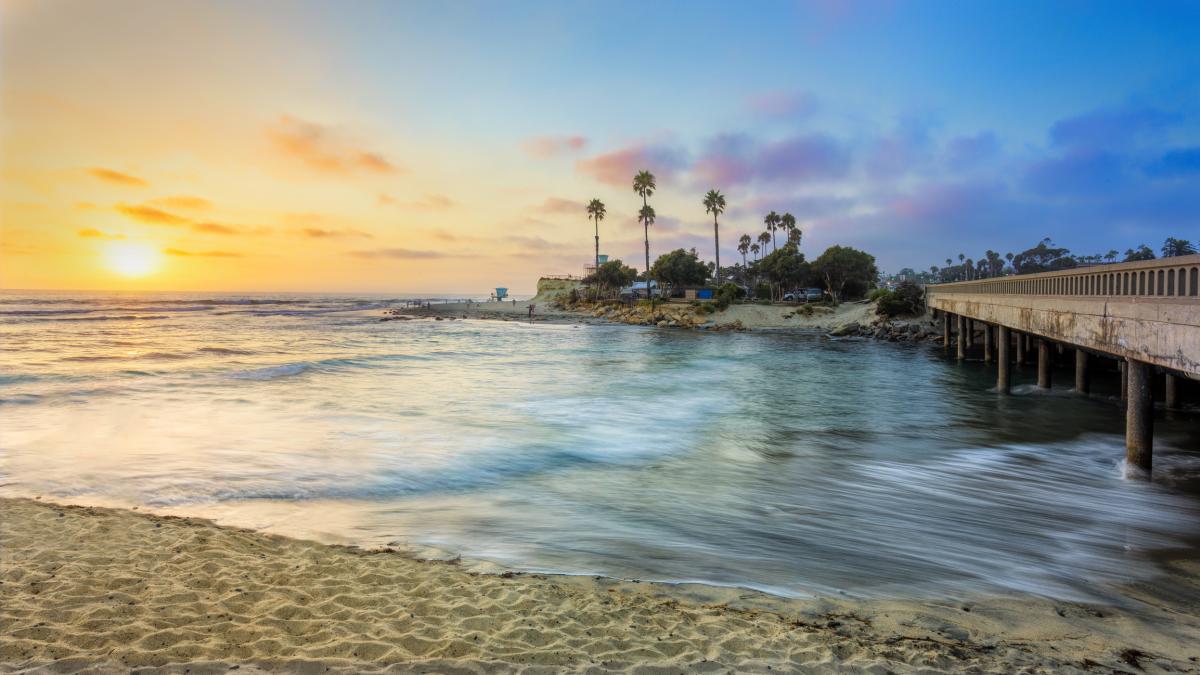 Cardiff, also known as Cardiff by the Sea, is located just to the south of Encinitas and is home to some lovely beaches of its own. Home to the popular Cardiff Seaside Market where you can buy fresh snacks and groceries, there is also plenty of other dining options located just off of the PCH (Pacific Coast Highway.)
Pipe's Burritos is where you'll find the absolute best bang for your buck (we've never seen anyone finish these huge burritos in one sitting,) and nearby sits the very first location of the famous Sambazon Acai Café.
VG Donut and Bakery is also a must for anyone who loves a good sweet treat.
The best part about all of these Cardiff institutions? They are right across the street from Cardiff State Beach and just up the road from San Elijo State Beach at the south end of Cardiff, more spots frequented by locals and their visitors.
Wrapping Up
Aside from watching surfers, grabbing a beachside burrito, and heading to do some other fun activities in the area, you can always feel free to take a day to head to downtown San Diego for some city sights.
We don't think you'll get tired of these beautiful beaches anytime soon, though. You could make an entire weeklong trip out of exploring each beachside town and its coasts as you make your way through San Diego County. Locals spend their whole lives doing it, after all!
Speaking of locals, are you one? Whether you grew up here or just moved a year or two ago, let us know your tips and tricks! There's always a chance we'll feature your insider info in an article. You can reach us at @sandiegodotcom on social media.
For now, enjoy Swami's Beach, Encinitas, and the rest of San Diego's stunning North County area.