San Diego is a popular destination for summer vacations and for good reason. With its warm climate, beautiful beaches, and laid-back vibe, San Diego is the perfect place to relax and soak up the sun. However, packing for a trip to San Diego in the summer can be tricky. With temperatures ranging from the mid-60s to the mid-80s, it's important to pack for both warm days and cool evenings. In this article, we'll explore some essential items to pack for a summer trip to San Diego.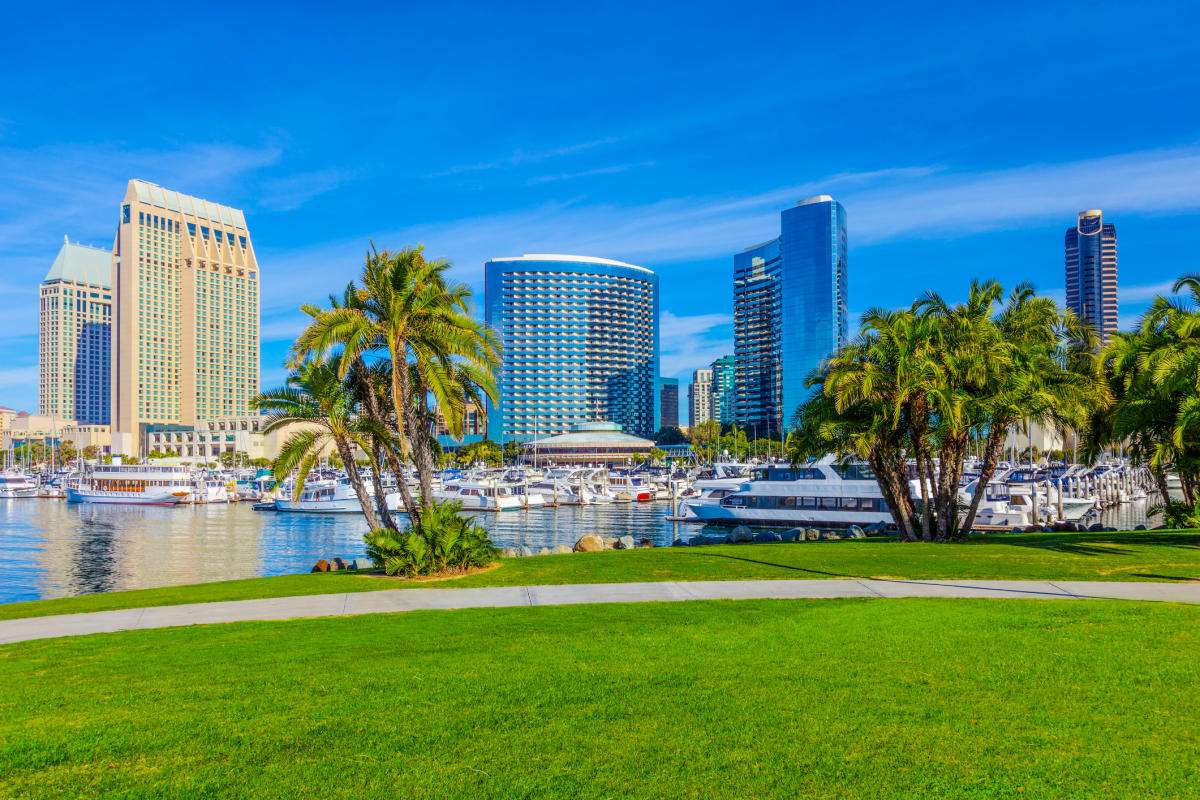 Light Clothing
When it comes to packing for a summer trip to San Diego, it's important to bring light, breathable clothing that will keep you cool in the warm weather. Shorts, t-shirts, tank tops, and sundresses are all great options. Lightweight pants or skirts can also be useful for cooler evenings or more formal events. It's a good idea to pack a variety of clothing options so that you can adjust your wardrobe to the changing temperatures throughout the day.
Swimsuits
No trip to San Diego is complete without a visit to the beach, so make sure to pack a swimsuit or two. San Diego has a variety of beaches to choose from, each with its own unique vibe. Whether you're looking for a family-friendly beach with calm waters or a more secluded spot for surfing, San Diego has it all. Make sure to pack a cover-up or light jacket for when you're out of the water.
Sun Protection
San Diego is known for its sunny weather, so it's important to pack sun protection to avoid sunburn and other skin damage. Bring a high-SPF sunscreen, a wide-brimmed hat, and sunglasses to protect your skin and eyes from the sun's harmful rays. A beach umbrella or tent can also be useful for providing shade on hot days.
Comfortable Shoes
San Diego is a city that encourages walking (and a little hiking, too), so it's important to pack comfortable shoes for exploring the city's many neighborhoods and attractions. Sandals, sneakers, and flip-flops are all great options, depending on your preference. If you plan on doing a lot of hiking or outdoor activities, make sure to bring a pair of sturdy shoes or hiking boots as well.
Layers
While San Diego is generally warm in the summer, the evenings can be cooler, especially near the coast. Pack a light jacket or sweater to wear in the evenings when temperatures can dip into the mid-60s. Layers can also be useful for indoor activities such as museums or theaters, which may be air-conditioned.
Daypack
A daypack can be useful for carrying all of your essentials as you explore San Diego. Make sure to choose a lightweight, comfortable pack that can hold your water bottle, sunscreen, phone, and other essentials. Some daypacks even come equipped with a built-in hydration system, which can be especially useful in San Diego's warm climate.
Entertainment
San Diego offers a variety of activities and attractions to keep you entertained, from world-class museums to theme parks and aquariums. Make sure to bring some entertainment options, such as books, magazines, or a tablet, for downtime or long flights. Portable speakers or headphones can also be useful for listening to music or podcasts while on the go.
Camera
San Diego is a city that offers a variety of stunning landscapes, from the beaches to the mountains and deserts. Make sure to pack a camera or smartphone with a good camera to capture all of the beautiful scenery. If you plan on doing a lot of outdoor activities, consider bringing a waterproof or rugged camera that can withstand the elements.
Beach Accessories
If you plan on spending a lot of time at the beach, there are a few essential accessories you should pack. A beach towel or blanket, beach bag, and cooler are all useful items to have on hand. If you plan on surfing or bodyboarding, bring your own board or rent one from a local shop.
Bug Spray
While San Diego is known for its sunny weather, it's also home to a variety of insects such as mosquitoes and ticks. Make sure to pack bug spray to avoid bug bites and other insect-related issues. Look for a spray that contains DEET, which is the most effective insect repellent.
Medications
Don't forget to pack any prescription medications or over-the-counter medications you may need while on your trip. If you have allergies, make sure to bring antihistamines or an EpiPen. If you plan on doing any outdoor activities such as hiking, consider bringing a first aid kit with bandages, antiseptic, and other essentials.
Things to Make You Look & Smell Nice
Finally, even though you're on vacation, you might want to impress somebody. Be sure to pack something to style your hair, something to keep your facial hair in check (if that's an issue), and deodorant. And did you know that the TSA usually lets people fly with 100ml bottles of cologne? The final decision rests with the TSA officer on whether an item is allowed through the checkpoint, but this reporter has on more than one occasion traveled with a bottle of The One for Men by Dolce & Gabbana in the front pocket of a backpack.