San Diego is full of incredible real estate and gorgeous homes to purchase with diverse architectural styles. Here you'll find everything from the red-tiled roofs of Spanish Mission-style houses to the intricate details of a traditional Craftsman. There are plenty of houses to suit a variety of styles and tastes, however, some prospective residents might want a home with a more personalized touch.
Even with all of the beautiful San Diego homes on the market, some residents want to create a house with a style completely their own - and so begins the journey of purchasing land around San Diego County.
Land for Sale San Diego County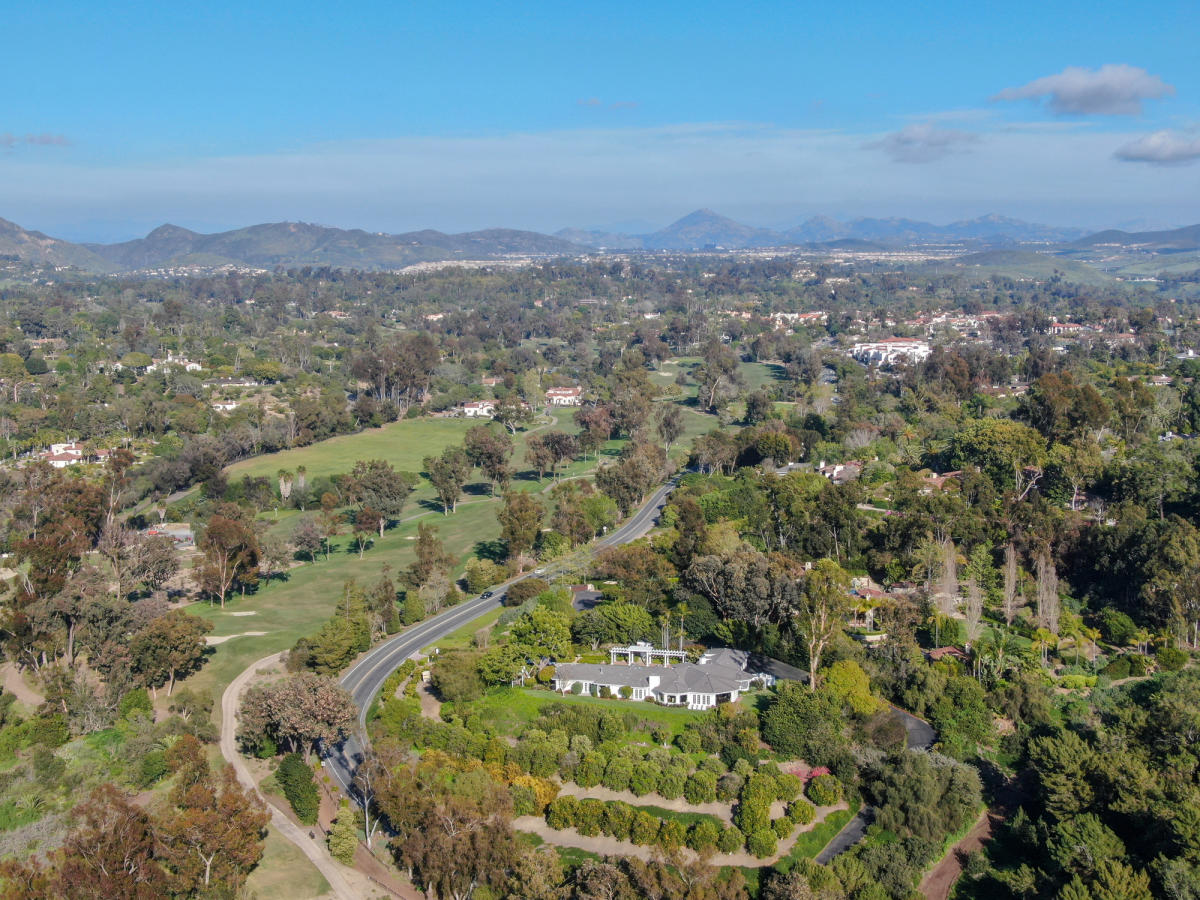 California properties are hard to come by. San Diego real estate is some of the most sought-after in the nation, and most of the prime coastal properties have already been built-up. For some new residents who hope to have a little land for a private yard along with their house, the prices of existing property listings can seem quite discouraging. That being said, when you choose to buy land you won't have as much competition - only about 2% of the real estate sales in San Diego are land sales.
Most budgets are best suited to condos and townhomes when it comes to living near the beach - only the most affluent can afford the luxury beach houses. The few lots without houses on them in affluent neighborhoods like Pacific Beach can often cost over $1 million - which isn't attainable for most. Now, if your budget extends into the millions, you should have no trouble finding a variety of lots and lands to meet your needs and build the luxury home of your dreams.
For those who dream of building their own home, but don't possess unlimited funds to make it happen in the city, the best option is often to look for land for sale in some of the outer neighborhoods of San Diego County, or perhaps even nearby counties. The further inland you move, the more chances you'll have to find vacant lots and affordable pieces of property.
Finding Affordable Land for Sale Near San Diego County
If you're looking to buy land near San Diego County without breaking the bank, your best option is to move your search inland, as we discussed. You'll want to begin working with a great real estate agent right away who can help you analyze the displayed property listings as your search through online resources.
The appropriate professional realtor who has experience working with land-only listings will be able to help you identify properties that you might not see during your initial searches. Searching for land for sale can be stressful and confusing, so it's best to work with an experienced agent so that you don't make any critical errors.
When it comes to buying land, you'll want to make sure your budget takes into account the entire project - including building your dream house. There are always unforeseen expenses, so leave plenty of room in your budget. The last thing you want is to purchase a particular property, and then realize that you don't have the money left over to build on it.
First of all - it is important that you nail down exactly what you're looking for. Do you want a large plot of land with multiple acres? Or are you comfortable with smaller square footage for your lot size if it is located in popular areas? Keep in mind that land in popular cities will always be more expensive. Once you decide on the specifics that you are interested in, you'll have an easier time narrowing down your search. 
In order to find the best deals on land, you'll want to get creative with your searches. Look up vacant land, and recreational land, and definitely ask your realtor if they know of any off-market land that you might be missing on your online search.
Where to Find Land For Sale Near San Diego County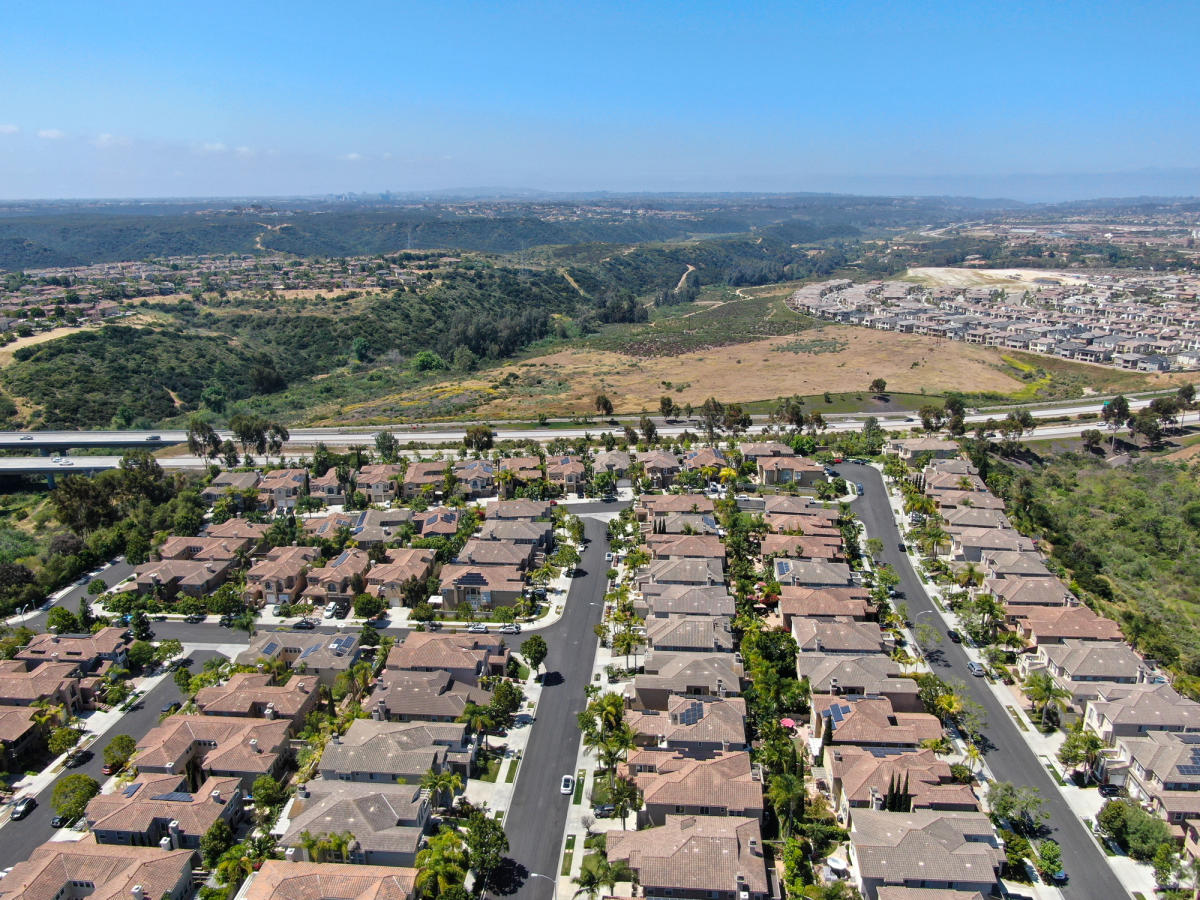 When it comes to searching for land for sale, the map function on searches is going to be your best friend. You can often plug in filters for the lot size and types of properties you are looking for specifically, to help you find the perfect spot. Check out our guide to the cities within San Diego County, CA to get a better feel for the areas around America's Finest City!
Some areas with vacant land around the city of San Diego include East, North, and South Counties. These are areas where you might find affordable land for prices starting at $50,000 for small lots. For larger acreage expect to pay much more.
If your goal is to be close to a town, you'll have to be more flexible with your budget. For many prospective land buyers who want to build their own homes, it is crucial to be close to amenities like shopping and dining. While there are many areas surrounding San Diego that offer the perfect balance of space and community, these areas are more competitive. That being said it is still possible to find land with acreage that is close to shopping, restaurants, and activities.
The further away from towns that you search, the more likely you are to find land with multiple acres. You won't have access to as many amenities on these types of undeveloped land sales, but you will have plenty of privacy and you'll likely be able to negotiate a better price.
What is rural land?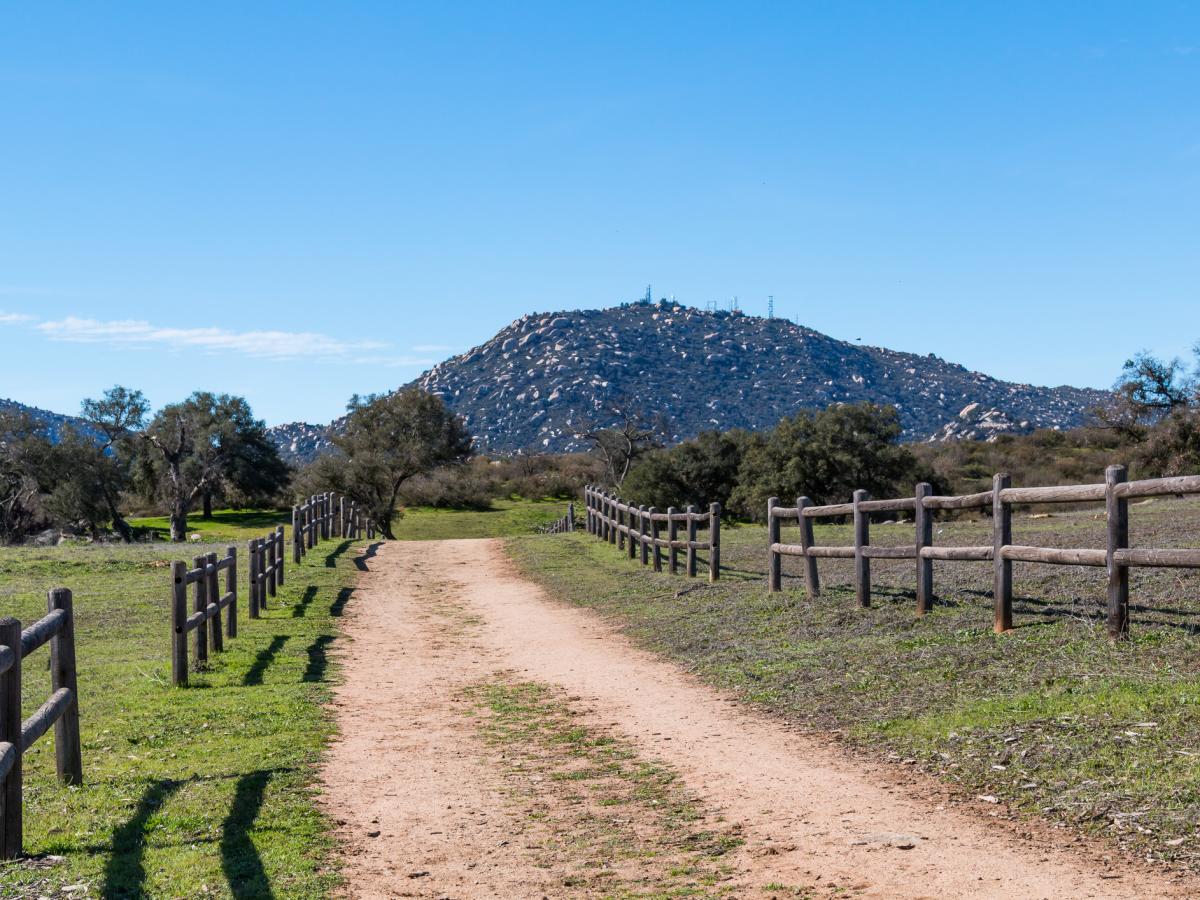 San Diego County does include a mixture of urban, suburban, and rural communities. Rural land is defined as land in the open countryside. The population density of rural land is less than 500 people per square mile and areas with fewer than 2,500 people.
Some rural areas around San Diego include Alpine, Barret Junction, Boulevard, Campo, Deerhorn Valley, Dehesa, Jamul, Dulzura, Japatul, Lake Morena, Potrero, Otay, and Spring Valley. If you include areas outside of San Diego County in your search, you'll find even more options. Just keep in mind that you'll need to drive 30 minutes or more to reach downtown San Diego from most of the rural areas.
7 Steps for Buying Vacant Land
Set up your search criteria.

Find the ideal piece of land.

Personally investigate the property.

Conduct due diligence. In this step, you will ensure that the land is buildable.

Ensure that you can obtain a loan or work with a brokerage firm.

Negotiate a price.

Buy the land.
After your land purchase is complete you can move forward with hiring a designer and builder to begin work on your dream home!
Is owning land a good investment?
Owning land will always be a great investment. There is only so much land available, so it is considered one of the safest investments out there. Buying land is a great option if you are looking for a long-term investment. You won't see returns overnight, but the value will continue to go up over time.
Your investment can be even greater if you develop the land, or purchase in an up-and-coming area that will experience significant development. Even though it is widely considered to be safe, it is important that you do some research on the risks and pitfalls of buying land as an investment.
Is it better to buy land or a house?
The question of whether to buy land or a house really comes down to personal preference. The good thing about buying vacant land is that it will be highly customizable to your individual taste and needs. When buying land you can choose to build a home that is off-the-grid, for example. You can build a home in the exact style that you choose and customize each and every room. You also have the chance to have a much larger lot size than you would in developed areas.
That being said, buying land isn't quite as simple as buying a house. The process can be long and stressful, and there are often unforeseen costs when building your own. When you purchase a house, you know what you are getting, and it is a relatively straightforward process. Plus, once you close on the sale, there will be no wait time. You can move into your new house and start your life in San Diego whereas developing land can take anywhere between 6-24 months.
How many lots of land for sale are available in San Diego County, CA?
There are around 238 lots and pieces of land for sale within San Diego County in April of 2023, according to Property Shark.
Current Properties for Sale
As an example, the least expensive property listed in April 2023 is a 0.42-acre plot in Borrego Springs, CA 92004 for $8,500. The property is zoned for one single-family home and is located on a paved road. Borrego Springs is a remote rural area within San Diego County. Downtown San Diego can be reached in about 2 hours.
The most expensive piece of land on the market in April 2023 can be yours for the price of $47 million dollars. This 5.45-acre spot is a beachfront property in the affluent Solana Beach area. With this property, you'll enjoy sweeping views of the Pacific Ocean, and you'll be just steps from the beach. Plus, you'll be close to the heart of the thriving Solana Beach neighborhood and just under a half-hour drive from downtown San Diego.
In between these two drastically different price points, you'll find all sorts of interesting properties throughout San Diego County. There is something out there for almost every budget, but you'll need to do your research and make sure it works for your needs before you move forward with the sale. 
How do I search for land for sale in San Diego County, CA?
When you begin your search for land in San Diego, County it is a good idea to reach out to a real estate agent first and let them know you're on the hunt. They will be able to set up saved searches for you on the MLS so you will be notified whenever something new hits the market.
A few great online search websites for vacant land searches include:
Land Search

Property Shark

Land Watch

LoopNet