Ah, the bittersweet moment of graduation day. The culmination of years of hard work, late nights, and endless studying has finally paid off for San Diego State University (SDSU) graduates in 2023. Now, it's time to celebrate their incredible achievements and show them how proud you are of their hard work. And what better way to do that than with a thoughtful and unique graduation gift? So, whether your grad is moving on to grad school, the workforce, or just taking a much-deserved break, we've rounded up some amazing gift ideas for the SDSU graduate in 2023.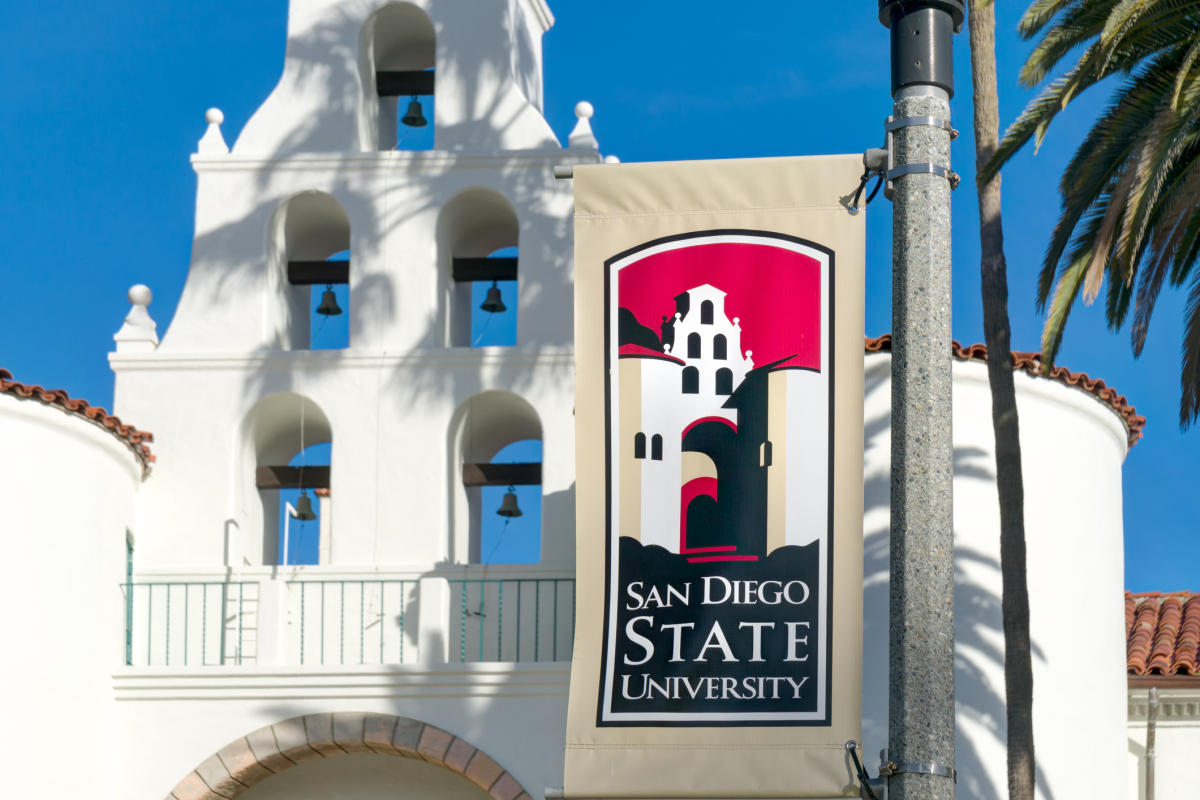 Custom Diploma Frame
Commemorate this special occasion with a custom diploma frame that displays your graduate degree. You can personalize the frame with various colors and designs to match their style.
Noise-Canceling Headphones
A pair of noise-canceling headphones can be a game-changer for those long study sessions or work commutes. Brands like Bose or Sony offer top-notch sound quality and comfort for those times when you need to tune out the world and focus.
A Professional Wardrobe
Help your grad look their best as they enter the workforce by gifting them a professional wardrobe. Depending on their field, this may include a suit, dress shoes, and matching accessories. It's an investment in their future that they'll appreciate for years to come.
Perfume or Cologne
Something that pairs perfectly with their new professional wardrobe is fragrance. Help your grad smell their best with a bottle of their favorite perfume or cologne. Brands like No. 5 from Chanel, Sauvage Cologne from Dior, or anything from Creed offer luxurious scents that are perfect for any occasion. 
Gift Cards
For the practical-minded graduate, gift cards can be a lifesaver. Cards to popular retailers like Amazon or Target can help them purchase household essentials, while cards to their favorite restaurants or coffee shops can provide a much-needed break from the stress of post-grad life.
A Personalized Planner
With the post-grad world comes a whole new level of responsibility. Help your grad stay organized with a personalized planner that features their name or a meaningful quote. Brands like Moleskine or Erin Condren offer beautiful designs that will make planning feel like a luxury.
A Travel Experience
Whether it's a weekend getaway or a trip abroad, travel experiences can provide unforgettable memories that last a lifetime. Consider gifting your grad a flight voucher or hotel stay to a destination they've always dreamed of visiting.
A Fitness Tracker
Encourage your grad to stay healthy and active with a fitness tracker like Fitbit or Apple Watch. These devices can track everything from steps to sleep, providing a comprehensive picture of their health and wellness.
A Cookware Set
A high-quality cookware set can be a game-changer for the graduate who loves to cook. Brands like All-Clad or Le Creuset offer durable, beautiful cookware that will last for years.
A Book Subscription
Help your grad keep their love of reading alive with a subscription service like Book of the Month or Amazon Prime Reading. These services deliver new titles to your doorstep each month, providing a constant stream of reading material.
Now, I know what you're thinking - these gift ideas are great, but where's the humor? Well, fear not, dear reader, here are a couple of bonus gift ideas that are sure to add some laughs to your grad's special day:
A Custom Bobblehead
Who wouldn't want a miniature version of themselves that bobs up and down? A custom bobblehead of your grad is a fun and lighthearted gift they'll love to show off to their friends.
Funny T-Shirts
Ah, the humble t-shirt - the perfect canvas for expressing one's personality and sense of humor. Whether your grad loves puns, pop culture references, or just plain silliness, a funny t-shirt can be a great gift to make them smile on their special day.
For the city of San Diego, celebrating graduates is particularly significant. With its world-renowned universities and colleges, including San Diego State University, the city has long been a hub of higher education and intellectual exploration. Thousands of students graduate from these institutions each year and make meaningful contributions to their communities and the world. 
By celebrating these graduates and supporting their continued success, we help to ensure that San Diego remains a beacon of learning and innovation for years to come. Whether you give a practical gift like a laptop or a sentimental one like a personalized photo album, remember that the most important thing is to show your love and support for your favorite SDSU grad. Congratulations to the class of 2023!