If you're blessed enough to live, work, and play in San Diego, you know all about our community's fierce yet fun approach to good health and wellness.  In every nook and cranny of this brilliant city, you can find exciting new ways to put some stamina in your step, re-energize your mood, and improve your life.  
With so many opportunities available to look, feel, and perform better - how do you know where to go or what services to select in your quest for ultimate health and wellness?  We've got you covered. Our ace team of SD experts has scoured the area to give you the crème de la crème of wellness and health businesses you simply must try to elevate your well-being to the max. 
Give IV Therapy a Shot
IV therapy has become increasingly popular for folks on-the-go, especially in San Diego.  Today you can find a slew of IV therapy providers in the area, and some of these specialty pros can even treat you at home with their mobile IV services, such as San Diego Mobile IV Therapy.  
This alternative type of treatment is a super-fast way to intravenously inject vital nutrients and hydrating fluids into the body resulting in immediate relief, revitalization, and a punch of pep in your energy levels.  
Additionally, when it comes to detoxifying the body of harmful chemical build-up, detox and IV therapy go hand-in-hand.  Whether it's a sauna trying to sweat out heavy metals or facing long-term alcoholism with an alcohol detox in Carlsbad - the hydrating, nutritive support of IV therapy in conjunction with detoxifying therapies is a game changer for optimal health, healing, and living your best life in San Diego. 
Hit the Gym or Fitness Studio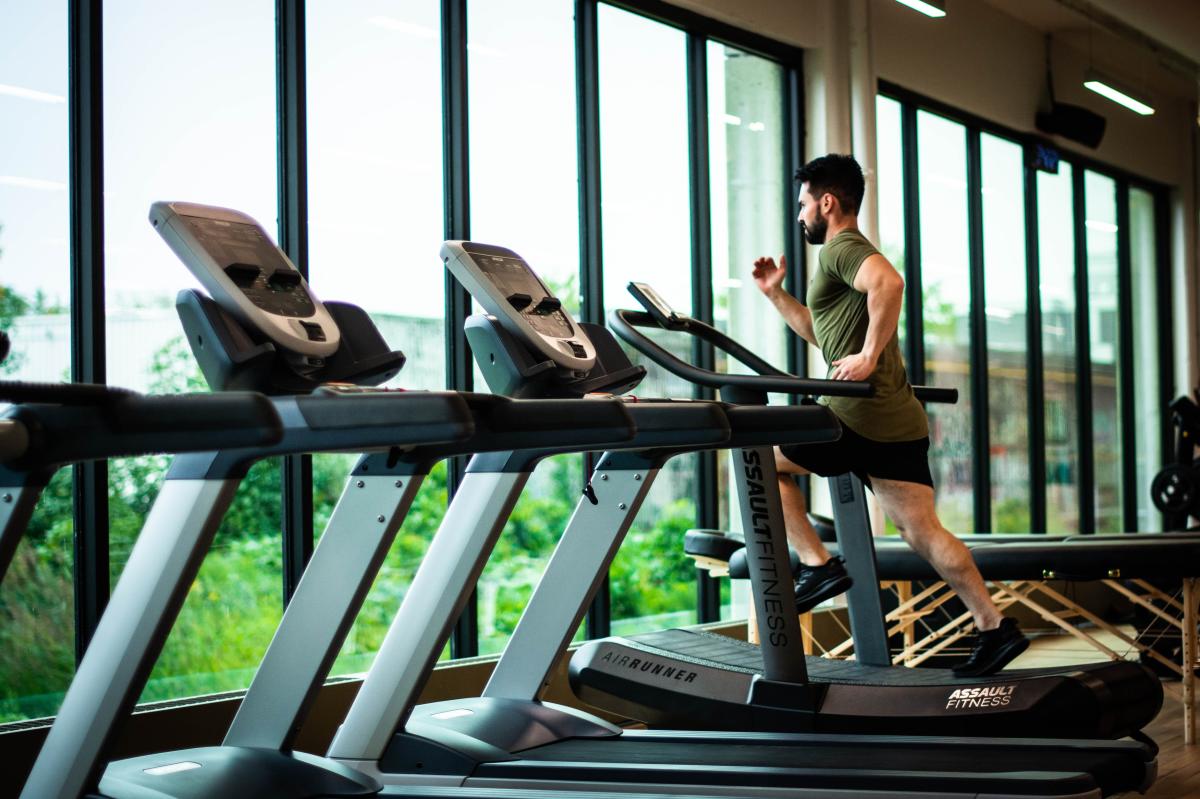 Okay, we realize that going to the gym isn't tippy top on everybody's list of favorite things to do.  However, San Diego offers a diverse array of different types of fitness boutiques that actually make cardio fun!  Consider checking out the lively, enthusiastic team at Studio Barre in Bird Rock, where they incorporate ballet-based movements that will revolutionize how you look and feel.  
If fitness studios or gyms aren't your thing, then try rolling out your yoga mat at Imperial Beach and get a few asanas in at sunrise. Or, you can catch a trail at Torrey Pines for an invigorating hike stuffed with breathtaking views.   
Pop Into a Health Food Store
San Diego is a haven for healthy, organic foods, and that luxury is reflected in the dizzying array of health food stores we have in our lovely city.  Organic produce, fresh-squeezed juices, prepared specialty meals, vitamins, supplements - the list of healthy goodies you can stuff in your reusable tote is virtually endless!  Our choice pick for health food stores is Gelson's off Turquoise St., in SD, because they are open late and have everything you need to feel fit, fine, and fabulously healthy.  
Dine at a Health-Conscious Restaurant
Eating healthy in San Diego has nothing to do with stuffing tasteless rabbit food down your gob.  Hardley.  We are world-renowned for our health-centric restaurants and sublimely healthy dishes served in SD every day.  So, what better way to live your best life than to indulge in mind-blowingly delicious food that nourishes your mind and body too? 
Plant-based, non-GMO, gluten-free, keto, paleo, vegan, vegetarian - you name it - San Diego has a healthy restaurant that will serve it.  We like Peace Pies in Ocean Beach, where you can get the best locally sourced raw, vegan, soy-free dishes so well prepared that you'll swear you're cheating on your diet.
Try a Naturopath
If you want to dive deeper into finding your healthiest self, you first need to get a bead on your general health status starting at where you are right now.  There's no better way to do this than going to a qualified, experienced naturopathic doctor (ND).  As the title implies, a naturopath is a professional who takes a natural approach to assessing, diagnosing, and treating the body for optimal health. Those with a Doctorate in Natural Medicine can explain everything from your lab results, lifestyle goals, or diet changes to get your feeling your best, naturally!  
A truly skilled naturopath will provide a comprehensive diagnostic of your overall health status and provide recommendations to improve your well-being.  An ND might recommend holistic therapies such as acupuncture, herbal remedies, helpful nutritional supplements, or a robust diet that is tailored to your body type and wellness goals.
Conclusion
We hope these ideas for jazzing up your health routine and living your best life in San Diego provide you with inspiration to crush your health and wellness goals.  From naturopathic medicine to visiting some of our many sensational health food stores - SD is the place to be for optimal wellness.  As always, thanks for reading, and happy, healthy adventures to you!