Mira Mesa is a lovely residential community in San Diego, CA with every amenity you could ever hope for and a convenient location that is close to downtown. Today, Mira Mesa is one of the most desirable neighborhoods around San Diego, but it started as a military test site during WWII by the United States Army.
By the 1960s the neighborhood of Mira Mesa had started to grow quite quickly - so much so that it didn't have many of the amenities that community members needed close by like grocery stores. As the city of San Diego grew, Mira Mesa was rapidly developed and soon there were lots of people living there, yet no schools or shopping centers!
Since the 1960's all of that has changed, and Mira Mesa has become an idyllic community with every amenity that San Diego has to offer. Compared to other neighborhoods within the San Diego city limits, Mira Mesa has a uniquely suburban feel.
Residents love the community spirit in the area and the sense of calm that sets it apart from other urban neighborhoods. While it feels very suburban, it is still technically part of the city of San Diego, so it is governed by city officials and receives all of the same services.  You'll be closed to downtown as well as plenty of quiet areas to relax surround by natural beauty.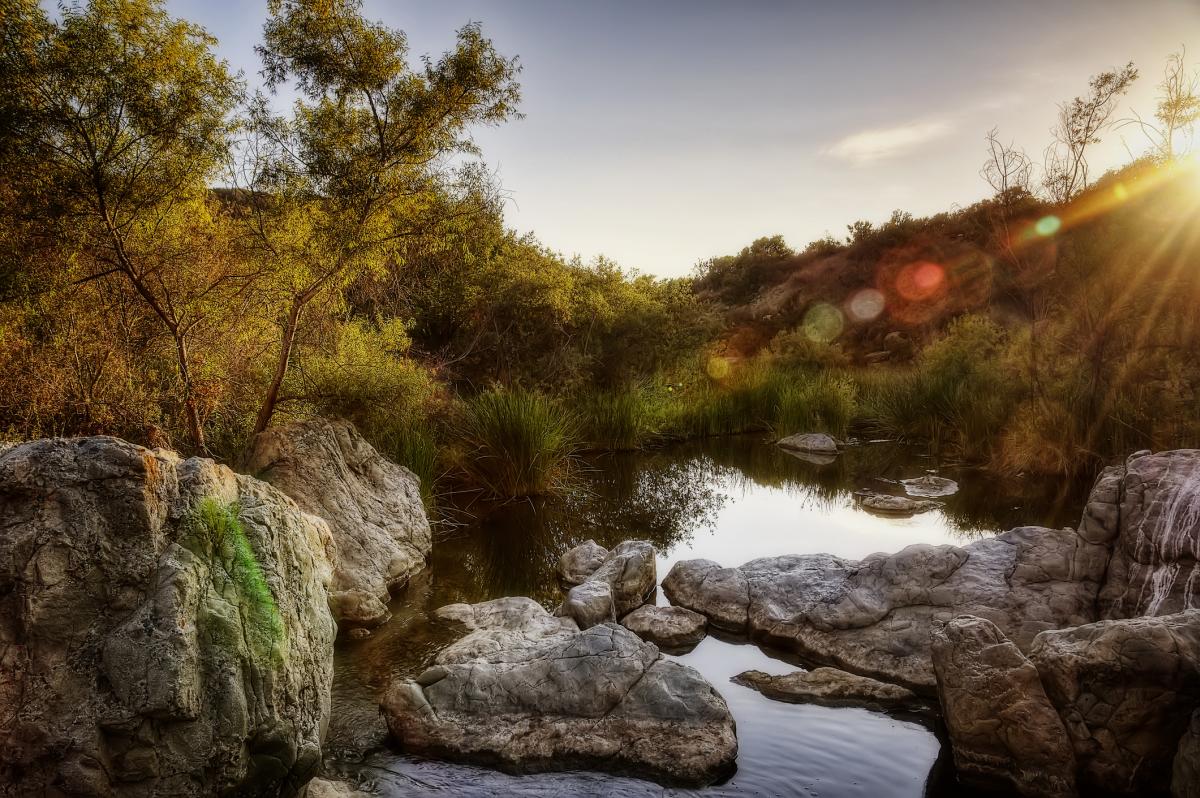 An Overview of Mira Mesa
Mira Mesa is a residential neighborhood with around 25,000 households. The average number of people living in each household is 3 people. It is an excellent neighborhood for couples, singles, and families - but only about 33% of the households have children.
Mira Mesa is an affluent neighborhood with most household incomes reaching six figures. Around 54% of the homes in Mira Mesa are owner-occupied, while about 46% are occupied by renters.
Expect to pay around $2,000 a month or more for housing in Mira Mesa, San Diego.
Population: 78,097

Median age: 35.5

Average household income: $123,808
Living in Mira Mesa, San Diego
Mira Mesa is a wonderful community that is close to everything San Diego has to offer, which is one of the reasons why it makes such an incredible place to live. If you are considering purchasing a home in Mira Mesa, you'll be excited to discover all that there is to do within your community.
Things to do around Mira Mesa
In Mira Mesa, you'll be within 25 minutes of downtown San Diego, CA where you can enjoy all of the world-class attractions like Balboa Park, the San Diego Zoo, epic shopping, and mouth-watering restaurants.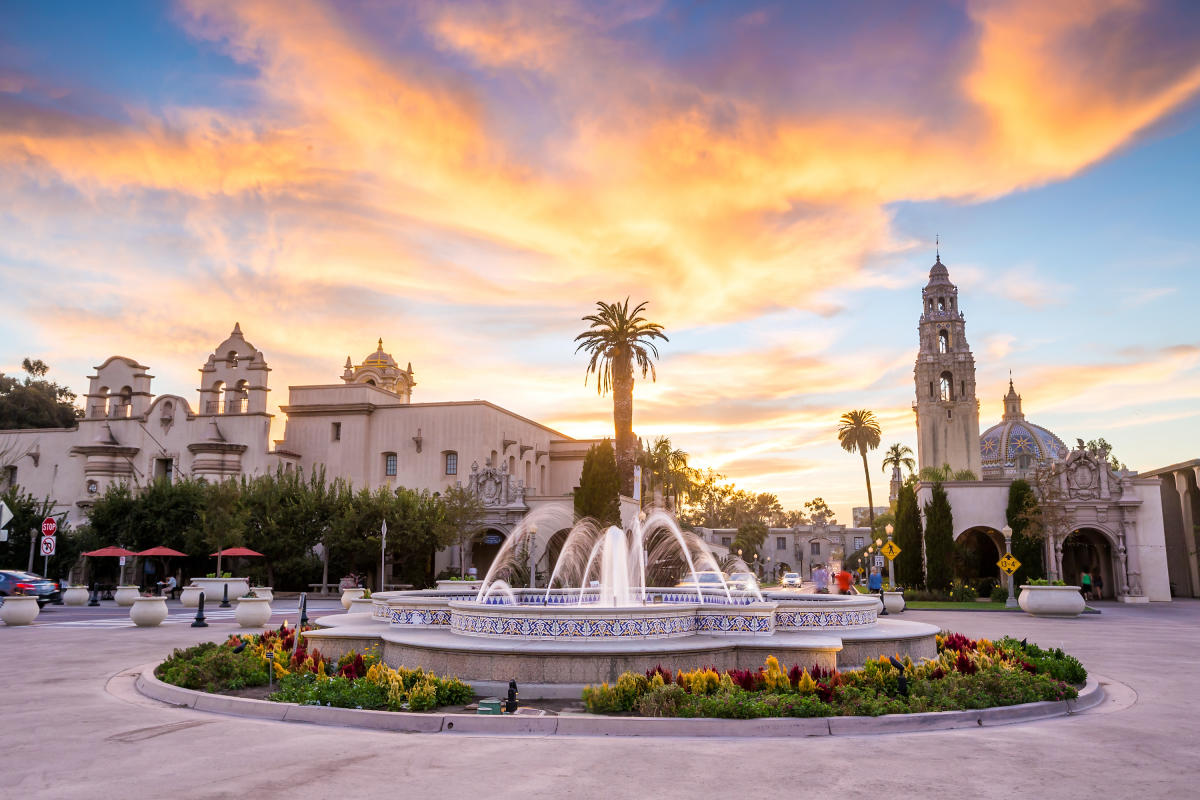 Head in the opposite direction for 25 minutes and you'll reach Del Mar, where you can attend the famous San Diego County Fair or visit the Del Mar racetrack. Mira Mesa is also convenient to Torrey Pines State Natural Preserve where you can explore San Diego's stunning coastal landscape.
Within the community of Mira Mesa, there are plenty of things to do without having to leave the neighborhood! Residents love to go hiking in the picturesque Los Penasquitos Canyon Preserve, visit the Flying Leatherneck Aviation Museum, and attend the annual San Diego Tet Festival. There are plenty of shops, restaurants, and craft breweries within the neighborhood.
Finding the Perfect Mira Mesa Home
With so many incredible things to do, it's no wonder so many people are excited to make a move. If you're interested in purchasing a home in the neighborhood, it's a good idea to start your search right away to get a feel for the area and the prices. We're here to help you as you learn to navigate the housing market.
Mira Mesa Housing Market
The housing market in San Diego is pretty competitive so if you're looking for houses for sale it's best to start early. If you are just beginning to test the market, you can set up a search on a site like Zillow or Realtor.com which will allow you to set filters for the Mira Mesa area through the map function. This will allow you to see current listings, prices, and data. You'll also be able to save your search so that you can go back and see how quickly homes are selling.
Once you know for sure that you want to purchase a home in the area, it is going to be crucial that you find an excellent real estate agent to work with you. Realty groups like Coldwell Banker Realty, have plenty of sources throughout the area and access to the MLS so they'll be able to help you find the perfect place. Buying a home is one of the most important investments you can make, and having professional help is a good idea.
Best San Diego real estate firms
If you're looking for a great real estate agent to help you with your home search for the best San Diego real estate, check out some of the top-rated agencies in San Diego, CA. Without a real estate agent, you will be able to attend an open house if a property offers one, but otherwise, it will be hard to set up viewings.
An agent will be able to set up a search for you on the MLS and inform you of for-sale homes that are coming soon in order to give you the best chance of winning your dream house when you submit your offer. A few of the best home realty professionals in San Diego include: 
Coldwell Banker Realty/ Coldwell Banker West

RC Realty San Diego

Alliance Realty and Investments

Big Block Realty

Luxre Realty

eXp Realty

Realty Source, Inc

DEM Real Estate
Current Listings
If you're excited to get a sneak peek of some of the homes that are currently listed for sale in the neighborhood, there are around 40 homes for sale in the area in April 2023. A great way to search for up-to-date listings and view homes for sale is to use sources like Redfin, Zillow, and Realtor.com. Keep in mind that the housing market is HOT in California and many of these homes will sell fast!
Finding a real estate broker
Once you and your realtor have worked together to find the Mira Mesa home of your dreams, you'll need to find a great broker to complete the process of making an offer. Your real estate agent will be able to help you find the right home, tour the property, and will build a relationship with the seller, but you will need a broker to ensure that everything is legal and compliant. They will help draft the contracts and outline the details, negotiate the sale price, and assist both the buyer and the seller during negotiations. 
Recently sold homes
To give you a taste of the housing market in the area, around 20 homes have sold between April 1st - April 21st, 2023 - including some new construction. The least expensive homes sold for around $400,000 and the most expensive homes sold for over $1 million. The homes go fast in Mira Mesa because of the communities ideal location and amenities. It's the perfect place to live if you're looking to be close to the city but still enjoy the relaxed suburban vibe.
The Future of Mira Mesa 
Right now is an exciting time to move to Mira Mesa as there are currently plans for lots of new infrastructure in the area. Recently, a new plan was unanimously passed that will add thousands of new homes in the area, as well as plenty of new jobs for community members. The new project will be rolled out over the next few decades and will promote a community-centered lifestyle, walkability, and sustainability. The plan includes replacing strip malls with "urban villages" or sky rises with shopping and dining on the ground floor and apartments above.