If you're looking for the perfect destination to throw the bachelorette party of your dreams, look no further than San Diego. Whether your goals are to shop until you drop, enjoy the great outdoors, or dance the night away with your girls - America's Finest City has it all. Known for its gorgeous weather, delicious food, and pristine beaches, San Diego offers endless activities to create unforgettable memories with your bride tribe.
If your friends like to stay active you'll find plenty of activities like hiking, paddleboarding, yoga, surfing, and biking to keep you busy. For those who want to party, the city offers vibrant nightlife in hip urban neighborhoods like the Gaslamp district and Little Italy.
From beach days to balmy nights - San Diego is the perfect place to celebrate. With so many amazing things to do, it can be difficult to narrow down your itinerary, which is why we've created this guide with our top picks for San Diego bachelorette party ideas. Grab your best girlies, and get ready for the bachelorette festivities.
Activities for the Perfect Bachelorette Party - San Diego 
Have a Beach Day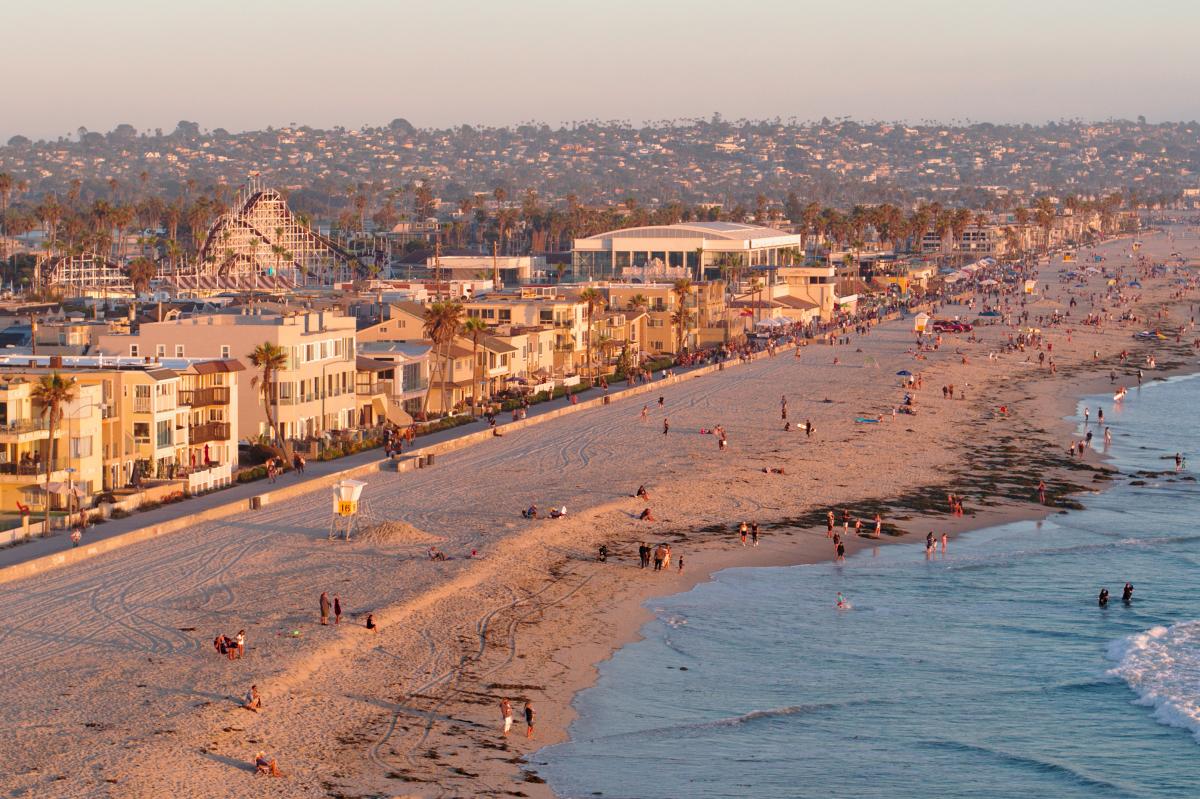 No San Diego bachelorette party is complete without a beautiful day soaking up the sun and relaxing with friends at one of the gorgeous stretches of beach along the Pacific Ocean. There's something about relaxing on the soft sand, listening to the waves crash, and laying in the sun that creates the perfect opportunity to bond with your bride tribe.
r Depending on your taste, you can choose to visit one of the popular beaches close to downtown San Diego like Mission Beach or Pacific Beach or head to a quieter more off-the-beaten-path spot like Torrey Pines State Beach or Black's Beach to feel immersed in nature.
If you choose to visit Mission Beach you'll have plenty of activities to keep you busy for a full day. Play a game of beach volleyball, wander into one of the nearby bars or restaurants for a special cocktail, or head to Belmont Park and ride the wooden rollercoaster with your crew.
Pacific Beach is another great spot to set up for a beach day with a laid-back neighborhood vibe, the Pacific Beach Boardwalk, and plenty of cute shops, bars, and cafes for when you need a break from the sun. Grab a great fish taco on the rooftop of PB Shore Club and enjoy the ocean view.
Photoshoot in Balboa Park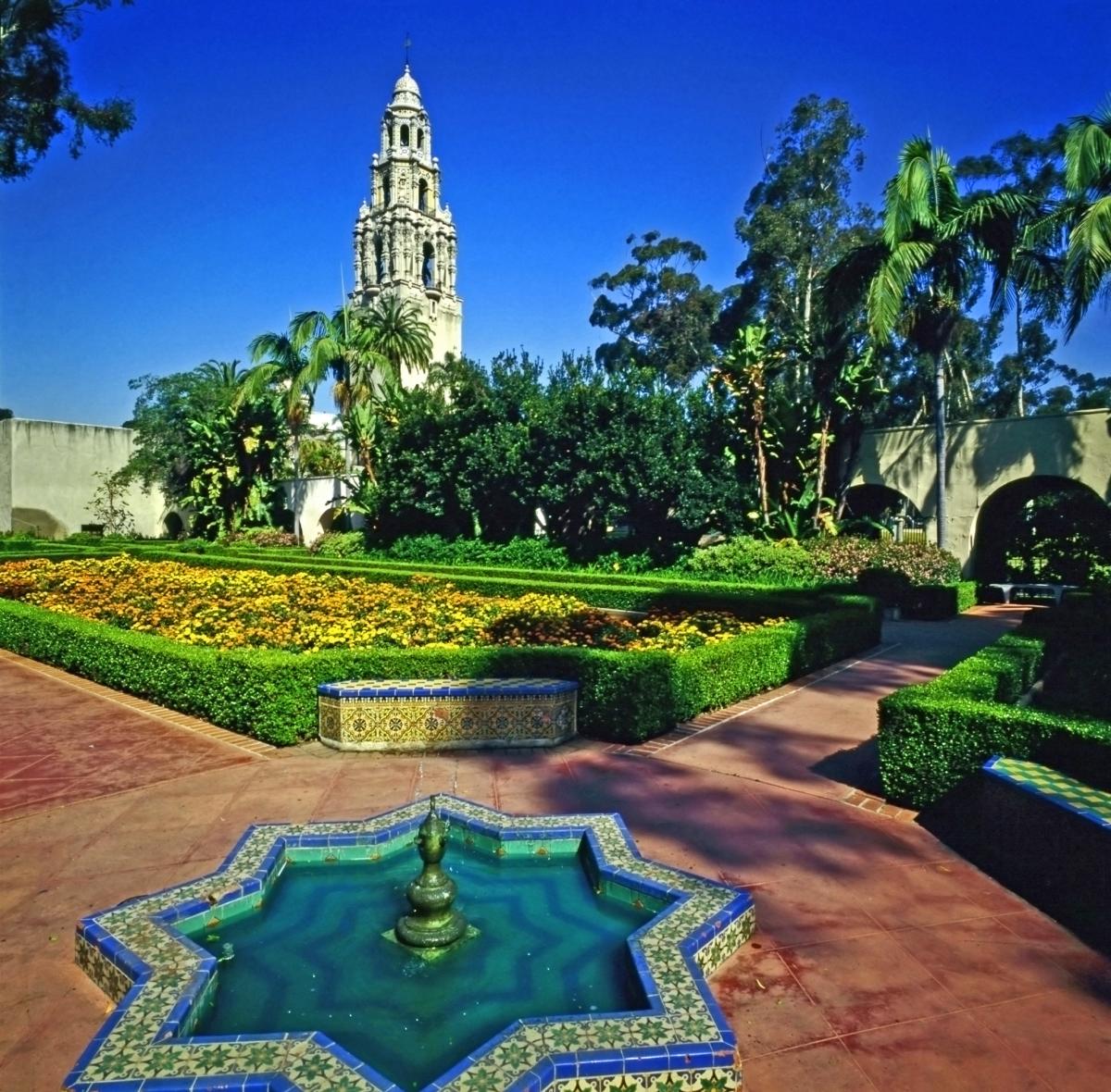 San Diego is an insanely photogenic destination, so why not take your memories home with you by booking a photo shoot with a local photographer while you're in town? Your bachelorette crew will love getting dressed up and snapping pics together while exploring attractions within Balboa Park like Spanish Village, Desert Gardens, or Casa Del Prado. Spice up your instagram feed, and ensure that you never forget the special trip you shared.
Indulge in a Boozy Brunch
Nothing says "bachelorette weekend" like bottomless mimosas! Treat your bride bunch to brunch at one of the delicious breakfast spots around the city. Bootlegger has some of the best deals with bottomless mimosas until 1 pm for only $25 - perfect for those who like to sleep in, but don't want to miss out on the most important meal of the day.
Taste and Thirst is a delicious option close to Balboa Park with an extensive food menu and unique craft cocktails. San Diego knows how to brunch - so you really can't go wrong, but for a healthier option (perfect to fuel you up before a surf lesson) try out Naked Cafe which has a few locations throughout the city.
Book a Bridal Yoga Session
For the bride who lives a lifestyle focused on wellness, booking a yoga session on the beach is the perfect way to kick off a day of fun in San Diego. Yoga with all of your besties is the perfect way to slow down and connect with your tribe amidst the craziness, partying, and fun of a bachelorette party.
Bride Vibe Yoga offers high-vibe private yoga sessions for bachelorette parties. A licensed yoga teacher will come to you at your Airbnb, the park, or even the beach and create a custom yoga session with great playlists. It's the perfect way to find some time for mindfulness during the girl's trip.
Take a Surfing or SUP Lesson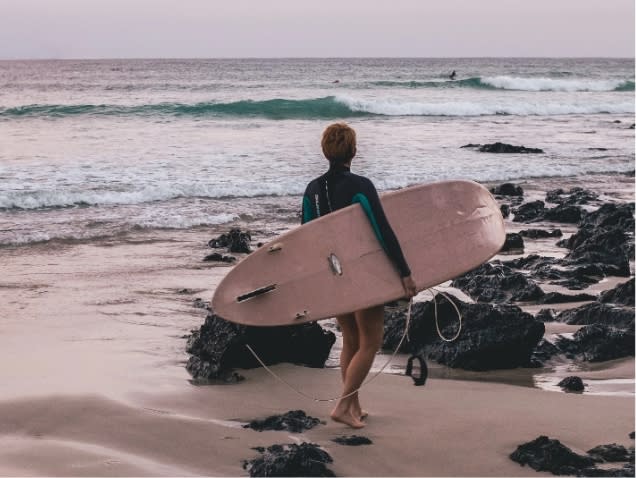 Why not follow up on your private bachelorette yoga session with a surfing lesson? Connect with the ocean and your bachelorette crew as you practice catching some of San Diego's famous waves.
Surf Diva offers private lessons for groups with fun, laid-back, quintessentially SoCal energy. You can choose between surfing or stand-up paddleboarding classes depending on your preference. What began as an all-girl surf school in 1996, blossomed into a super cool lifestyle brand with surf lessons, surf shops, and super cute clothing boutiques. Whether you're a complete beginner or you've spent time on a board before, there are lessons appropriate for every skill level.
Enjoy a Spa Day
Treat yourself to a day full of wellness and relaxation with a group spa day. You'll have plenty of excellent spas to choose from while you're in San Diego - and if you want to treat your girls to the ultimate indulgence consider booking a full day of treatments like facials, massages, and treatments that will have the whole crew glowing.
Mission Bay Resort Spa has beautiful facilities and offers holistic therapeutic treatments. Eco Chateau Wellness Spa offers special group packages specifically for bachelorette party weekends. Sip champagne (or freshly squeezed juice) while you enjoy organic facials and more. It's the perfect way to add some pampering to your party weekend.
Go for a Hike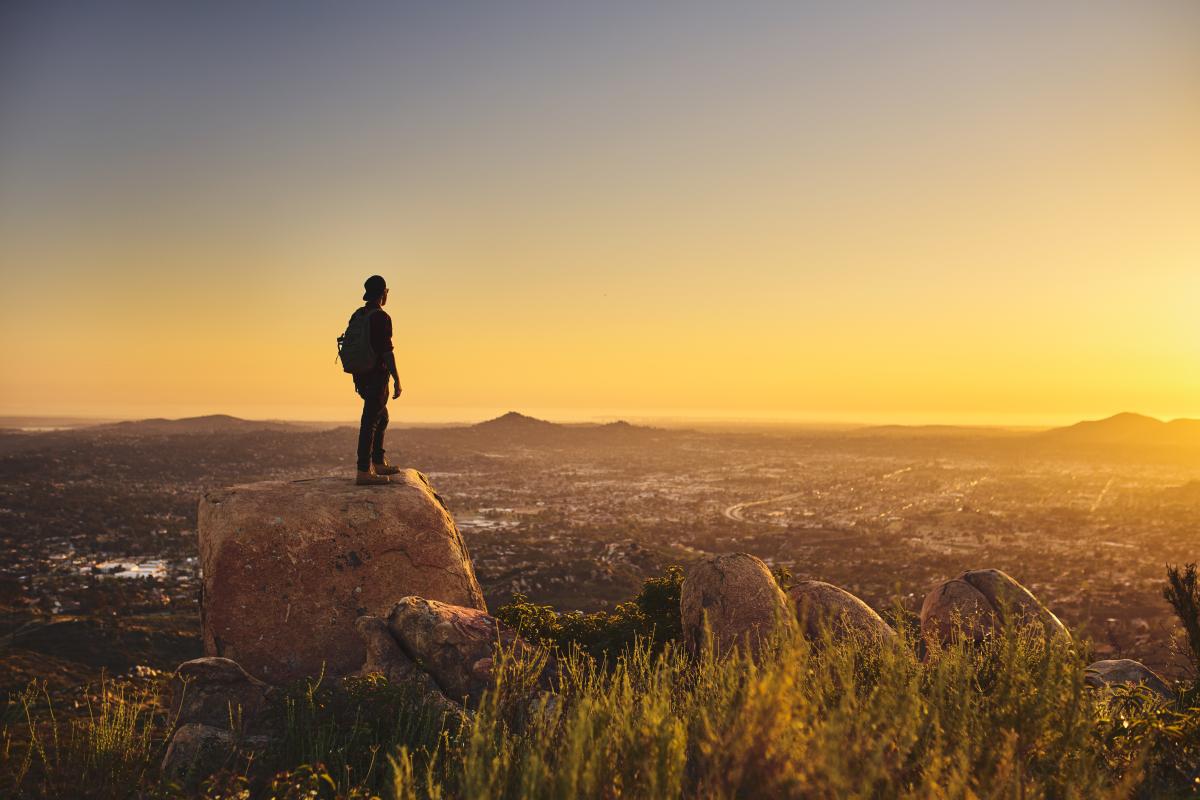 San Diego is surrounded by gorgeous hiking trails in every direction, and you don't even have to stray far from the city center so fill up your water bottles and hit the trails with your bridal crew. From the mountains to the sea - there are more than 100 hiking trails in the San Diego area. Some of our favorite hiking areas include Torrey Pines State Park and Los Peñasquitos Canyon and Waterfall. You can even enjoy some great trails in the heart of the city when you visit Balboa Park.
Take a Tour
Taking an organized tour can be a great way to experience something new, and learn more about the region while bonding with your bachelorette babes as you visit San Diego. There are so many incredible tours, but for bachelorette parties, we highly recommend taking a brewery tour, a San Diego City Lights Night Tour, or the ever-popular Brothels Bites and Booze Food Tour. It's one of the best ways to explore San Diego's Gaslamp Quarter, learn about the area's questionable past, and take in historic buildings.
Go for a Wine Tasting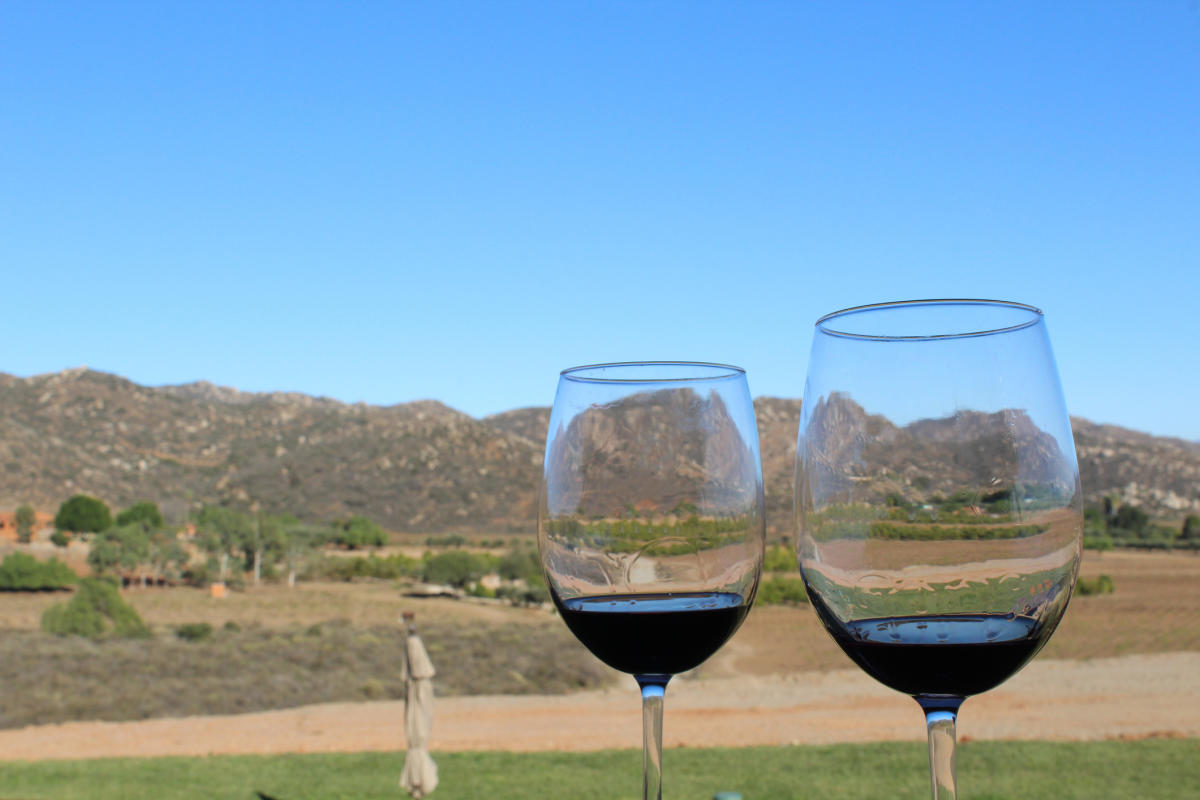 San Diego is super close to several incredible wine regions that produce delicious and award-winning wines. Without straying far from the city. you can visit gorgeous vineyards for a wine-tasting experience with your besties. Two of our favorites are Burtech Family Vineyard and Lorimar Wineries.
If you're feeling extra adventurous (and remember to pack your passports) you can cross the border and visit Valle de Guadalupe - the premier wine region in Mexico. You can even book a luxury private wine tasting with your girl gang from San Diego in Valle de Guadalupe that includes transportation.
Go for a Bike Ride
Coronado Island is a gorgeous place to enjoy an afternoon with the girls and there is no better way to explore the sites than via a bike tour. You can cruise past the historic Hotel del Coronado, which you may recognize from the big screen, and admire views of San Diego Bay. 
Watch the Sunset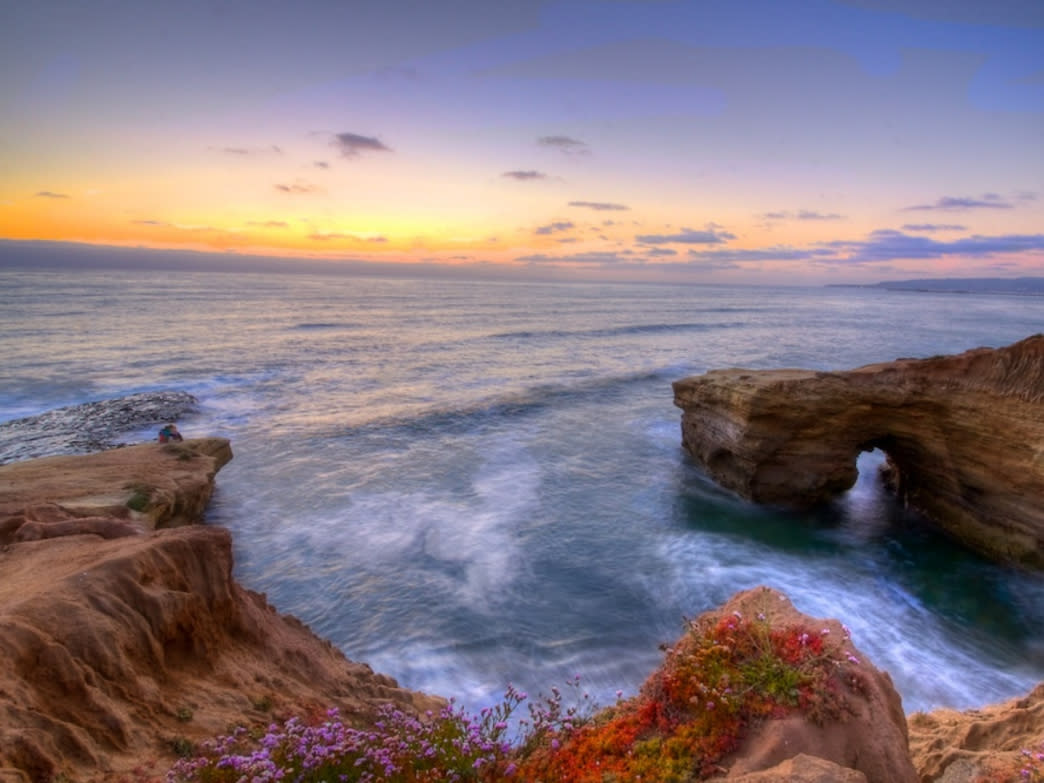 After yoga, hiking, surfing, and exploring, take in an incredible sunset together. San Diego sunsets are breathtaking, and there are several amazing places around the city to view them. A few of our favorites include Sunset Cliffs in San Diego, OB Pier, and Windansea Beach in La Jolla.
Party All Night
Put on your cutest outfits and spend the night on the dance floor surrounded by your bridal party at one of San Diego's incredible clubs, or enjoy drinks at a rooftop bar. For the best nightlife, we recommend heading to the Historic Gaslamp Quarter. A few of our favorite spots include the Rooftop by STK, Tower 23 Hotel, and George's Ocean Terrace. If you'd rather take a tour check out the San Diego Club Crawl Nightlife Party Tour, or the PB Bar Crawl. Checking out some live music at one of San Diego's amazing venues is another fun option for a night out on the town.
We hope this has helped inspire you with San Diego bachelorette party ideas. With so many fun things to do, your only challenge is going to be narrowing down your San Diego bachelorette itinerary so that you can give your bride-to-be the trip of a lifetime with your closest friends. From outdoor activities to nights on the town, you'll cherish the memories you create in America's finest city.