What are the Best San Diego Suburbs?
San Diego is a versatile city with so much to offer. You may find yourself wondering what areas are especially worth a visit…or what should be a contender for where you call home next. Let's be honest, if you've visited a few times, you are almost certain to have considered a move to America's Finest City.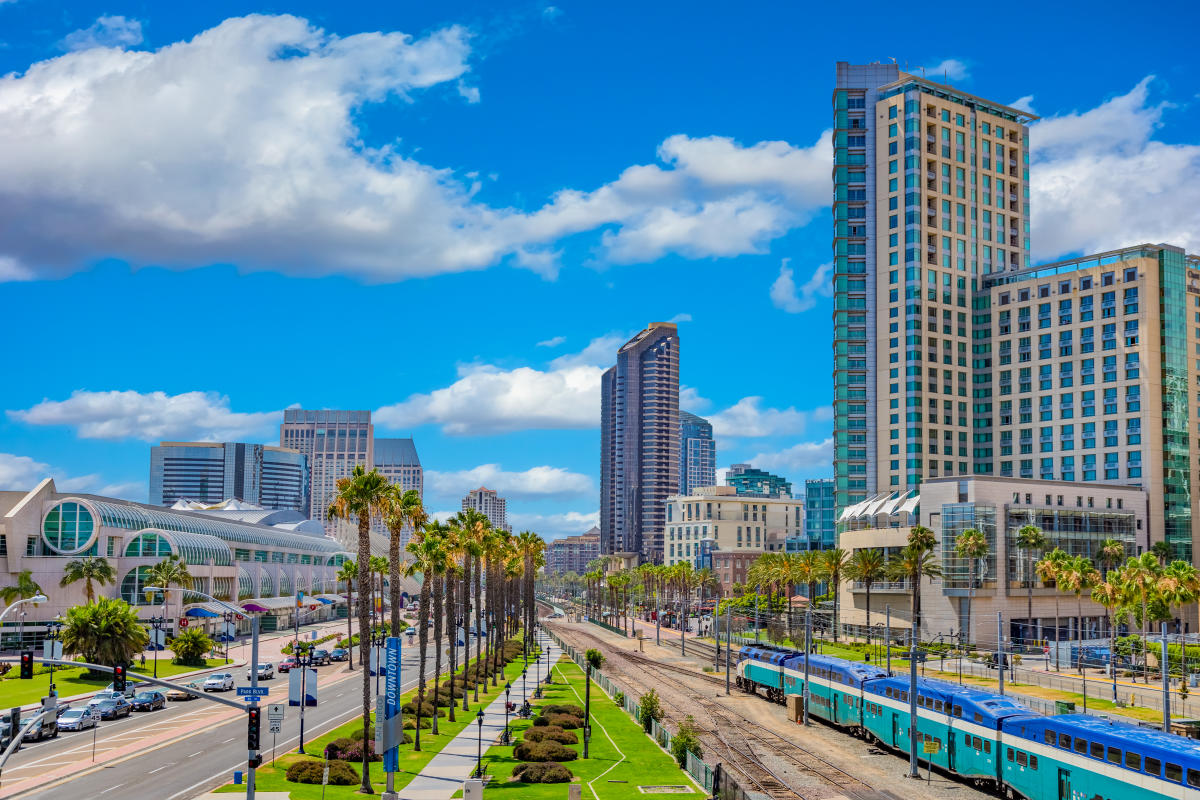 With that, there are so many suburbs in San Diego that are worthy of a visit, or a move, and we want to highlight the top picks. Of course, every part of San Diego has something uniquely amazing to offer, but there are only so many that can be deemed the best of the best, right? 
So, stick with us for a bit as we dive into the best San Diego suburbs. We know that it can be overwhelming to explore such a large, popular location without having much context about the 'what's what'. We'll talk about location, highlights, and other things you will need to know before you go.
San Diego Suburbs Overview
San Diego has plenty of suburbs, from the coastal towns to the areas that are further inland. You'll find yourself in little college towns and iconic surfing areas, roaming unique downtowns and exploring eclectic streets and vendors near the water.
We aren't going to dive into the far east suburbs in this piece because they tend to be a bit further than most prefer, but Santee and Poway are two San Diego-adjacent areas that serve as the perfect kickoff point for all of the day hikes you could dream of. If you are looking to trade the coastline for the mountains, these areas are going to be more of your jam.
Now, let's dive into the areas that are more commonly lumped in with San Diego itself, and happen to be some of our favorites.
Best San Diego Suburbs
Some might tell you that the best suburbs of San Diego are along the ragged cliffs up in North County, while others will argue that the further south you go, the more unique the suburbs get. Others, still, might recommend somewhere slightly more inland for its affordability or good schools.
Really, the best suburbs of San Diego are the ones that are accessible, unique, and have lots to offer which is, well…most suburbs of San Diego.
Without harping on about how great this city is for too long, I'll tell you more about 7 of the best areas here - each has something specific to offer.
Solana Beach
Located just north of Del Mar and just below Cardiff, you'll find the beautiful Solana Beach, a beachside community that boasts markets, museums, beaches, and plenty of local businesses to explore.
Head to Cedro's Design District to feel as if you're wandering a European side street, with fun local shops and restaurants, vibrant street art, and plenty of tropical flora to observe.
Perhaps you will choose to take a break from exploring the town to head to Annie's Canyon trail to experience a slot canyon and a wonderful slice of nature just off of the bustling I-5 highway.
Fletcher Cove Park is another must-hit spot if you are looking to experience Solana Beach in its entirety.
Either bike around the coast or check out the rest of the San Elijo Lagoon Ecological Reserve and Nature Center (where Annie's Canyon happens to be located) to continue exploring Solana Beach.
Del Mar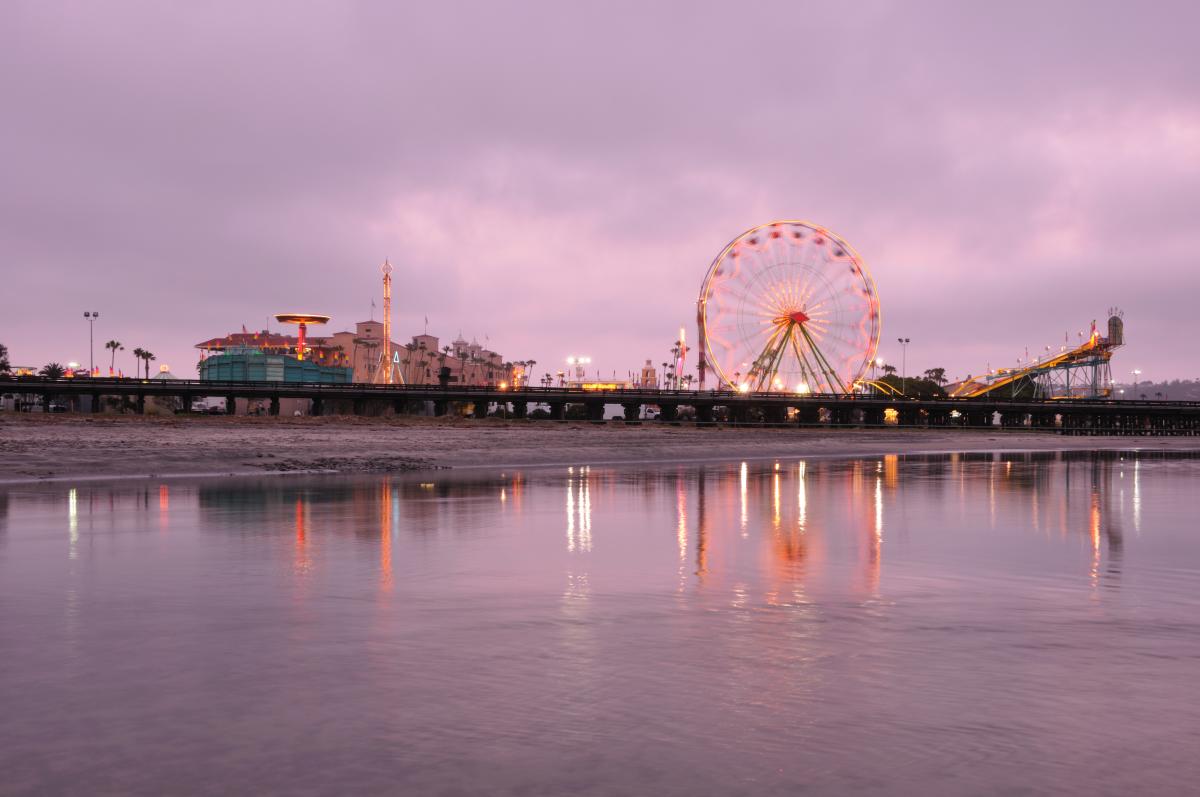 Sandwiched between La Jolla and Solana Beach, Del Mar is one of the most highly regarded areas in San Diego (making it one of the most expensive, too.) If you're a fan of beach days, and/or have a dog, the Del Mar Dog Beach is not only one of the nicest beaches around but allows you to be surrounded by adorable pups to your heart's content.
Head inland a bit toward the Del Mar racetrack for races and other seasonal events, such as the County Fair in the summertime. For one of the best shopping centers, One Paseo offers a nice selection of shops, dining options, and activities sprinkled among office buildings in this picturesque, well-curated space.
Bounce around downtown for views of the water and even more local businesses. Better yet, head to a happy hour at Monarch as you get to watch the sunset over the Pacific Ocean. You could also always grab a California Burrito from the nearby Roberto's Taco Shop and head to Powerhouse Park for a picnic with friends for a more laid-back day.
La Mesa
Speaking of areas that are a bit further inland, you will find La Mesa just nine miles from downtown San Diego. It is east of the Mission Valley and Old Town neighborhoods and can be much more affordable for a stay in town…or if you're looking to save some money on rent each month.
Known as 'the jewel of the hills,' you can explore Mount Helix Park or Lake Murray to really absorb the nearby nature that makes this area such a special one. Soak in views of downtown, the ocean, and neighboring parts of San Diego from a high elevation that will only increase your appreciation of San Diego as a destination. If antiques are your thing, the La Mesa Antique Mall is the place to be for all of your unique finds.
Finally, this is a dream for those who love a good craft beer, with breweries located all around the La Mesa area. Our perfect day in La Mesa? A picnic at Lake Murray followed by a quick hike around Mount Helix before some shopping and ending the day with friends at Bolt Brewery. You can get a much more outdoorsy experience of San Diego mere minutes from the hustle and bustle of downtown, which is a truly special aspect of America's Finest City.
Cardiff By the Sea
Cardiff is a coastal community just above Solana Beach and below Encinitas. If you're driving up Highway 101, you have to take a quick stop at the beach and grab a burrito before you go.
Start at San Elijo State Beach, yes it does have the same title as the lagoon and its ecological reserve if that gives you a sense of the way that Solana Beach and Cardiff border one another.
The beach is right across from Cardiff Seaside Market where you can grab plenty of yummy snacks for your beach day. If you're feeling extra hungry, head to Swami's Café to grab one of their famous burritos and a coffee before heading to the shops nearby or hitting the beach.
 If you're into surfing, pro surfer Rob Machado grew up in Cardiff and it's not difficult to see the heavy influence that this sport has had on the coastal town as a whole.
La Jolla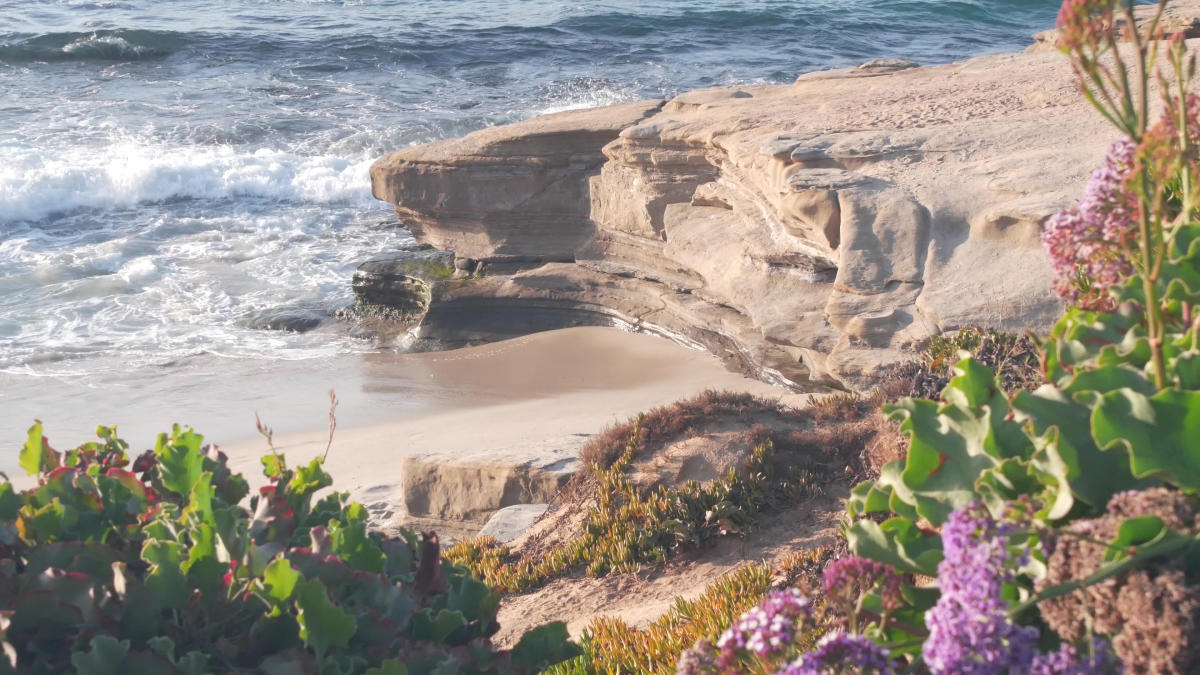 La Jolla is a vibrant area that also happens to be coastal, and is located above Pacific Beach and below Del Mar. This slice of San Diego is quite large and encompasses many of the most popular spots in the area, including the entire Torrey Pines region.
Torrey Pines is not only the title of the famous golf course but is a huge natural reserve that is home to the Torrey Pine trees that give the area its name. You can explore Torrey Pines Beach, Black's Beach, La Jolla Shores Beach, and La Jolla Cove which are all located in this portion of San Diego on the way up to the northern part of the county. On top of all of the beaches and walkable spots in La Jolla, you'll find that UCSD, the University of San Diego, creates a fun, youthful atmosphere in the area.
When it comes to La Jolla's downtown area, the Village of La Jolla, you can visit the Contemporary Art Museum of San Diego before walking down to La Jolla Cove to see the popular sea lions. Walk up the coast just a bit to the Shores for a flat stretch of beach near vacation homes and another, smaller strip of restaurants and shops.
Just east of La Jolla, you'll find UTC, University City, which is often clumped into the larger La Jolla conversation and is home to the popular Westfield UTC mall, Rose Canyon Open Space Park, and more. Not as expensive as Del Mar, you can choose to live in a variety of places that fall under the umbrella of La Jolla and all of which create an entirely separate feel.
Carmel Valley 
Carmel Valley technically encompasses a large chunk of land to the east of the Torrey Pines reserve and the town of Del Mar, which makes it an easy add as we talk about the best, affordable San Diego suburbs out there.
This suburban planned community offers quick and easy access to the best parts of the coast while allowing residents and guests to stay in a more low-key environment. There are still plenty of commercial shops and restaurants, but costs tend to be lower than at the beach and life is a bit slower than in downtown areas. Carmel Valley is more of a means to get to close to more popular areas, as most sought-after activities are surrounding the community, instead of being located in Carmel Valley itself.
Encinitas
Once we get up past Cardiff, but below Leucadia, there is Encinitas. This is arguably one of the cutest, most quintessentially SoCal, beach towns out there. From the downtown strip's retro movie theatre, locally owned burrito shop (Raul's Shack,) the ever-popular Moonlight Beach, and even the Sun Bum headquarters, Encinitas is too cute to skip over. You have instant access to surf, and can head further into the residential areas of northern San Diego County or south to some of the more 'touristy' locations.
Encinitas is home to the San Diego Botanical Garden, the Self-Realization Fellowship Meditation Gardens, and Encinitas Community Park, among many local beaches and other nature trails further inland.
The coffee shops are great, it has a small town vibe that fits young professionals and families alike, and there are great schools in the area. If you want a slice of everyday San Diego without the tourists you'll find further south in the San Diego area, Encinitas is in the perfect location, with just the right things to do.
Going Up the Coast in San Diego CA
We can talk about all the coastal areas in San Diego, but it may be hard to get a sense of what is where exactly.
So, from south to north, directly on the coast in San Diego, we have:
·      Imperial Beach – the furthest south
·      Coronado
·      Point Loma
·      Ocean Beach
·      Mission Beach
·      Pacific Beach
·      La Jolla
·      Torrey Pines
·      Del Mar
·      Solana Beach
·      Cardiff
·      Encinitas
·      Leucadia
·      Carlsbad
·      Oceanside – the furthest north
Other San Diego Suburbs
Now, let's not seem like we don't appreciate each San Diego suburb because each brings its own unique flavor, atmosphere, and offerings.
For example, the original dog beach in Ocean Beach may just be enough to sway you toward that area. Maybe the job opportunities you find lead you closer to the Palomar College area in San Marcos, or the Coronado golf course offering draws you to the island.
No matter what you are looking for, we know that you can find it somewhere in the greater area of San Diego, California.
Living in Downtown San Diego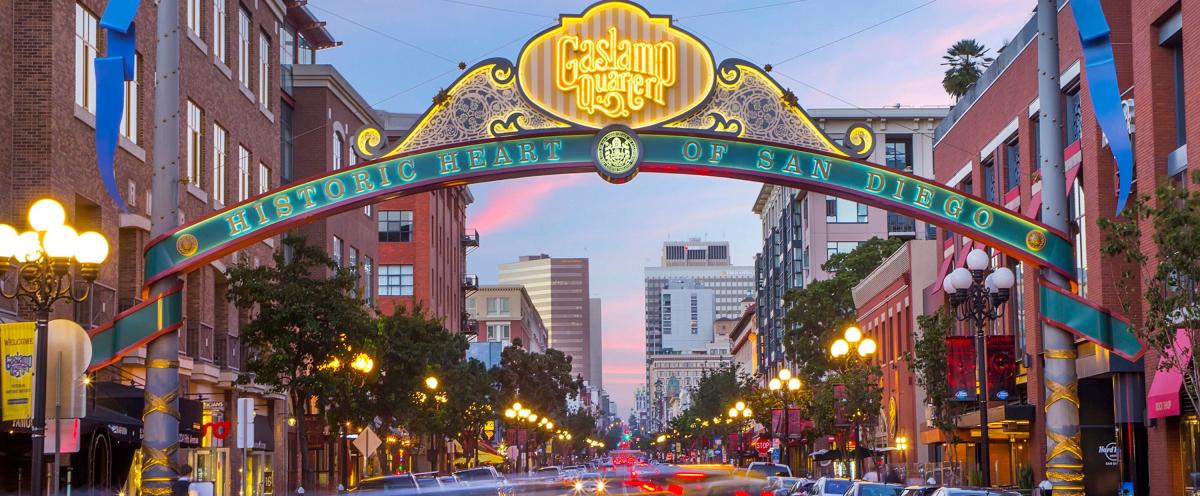 Now, downtown is obviously not a San Diego suburb of itself, but we would be remiss to not mention this portion of San Diego as one of the best areas to be. You can go from the Gaslamp Quarter to Little Italy to East Village by walking and will have plenty to do, see, and eat on the way. In fact, you can also head west to the harbor, Seaport Village, and the Convention Center.
Essentially, there is a reason that this area is the heart of it all. Not only is it accessible, central, and full of sights, but it is also a great way to experience a side of San Diego that feels wholly different than most of the nearby suburbs, no matter how lively and unique they are.
Wrapping Up
San Diego County has so much to offer, and its suburbs are all different in their own unique ways. It really comes down to what you prefer as either a tourist or prospective resident, and what amenities, prices, and topography is most important to you.
Whether it is golf courses, the Del Mar farmers market, hiking trails, art galleries, San Diego Bay, or other activities that catch your eye in this beach city, San Diego suburbs will allow you a full, well-rounded experience of America's Finest City.

Did we skip over your favorite area? What do you consider the best San Diego suburb? Let us know on our socials @sandiegodotcom.